The Best Christmas Gift Ever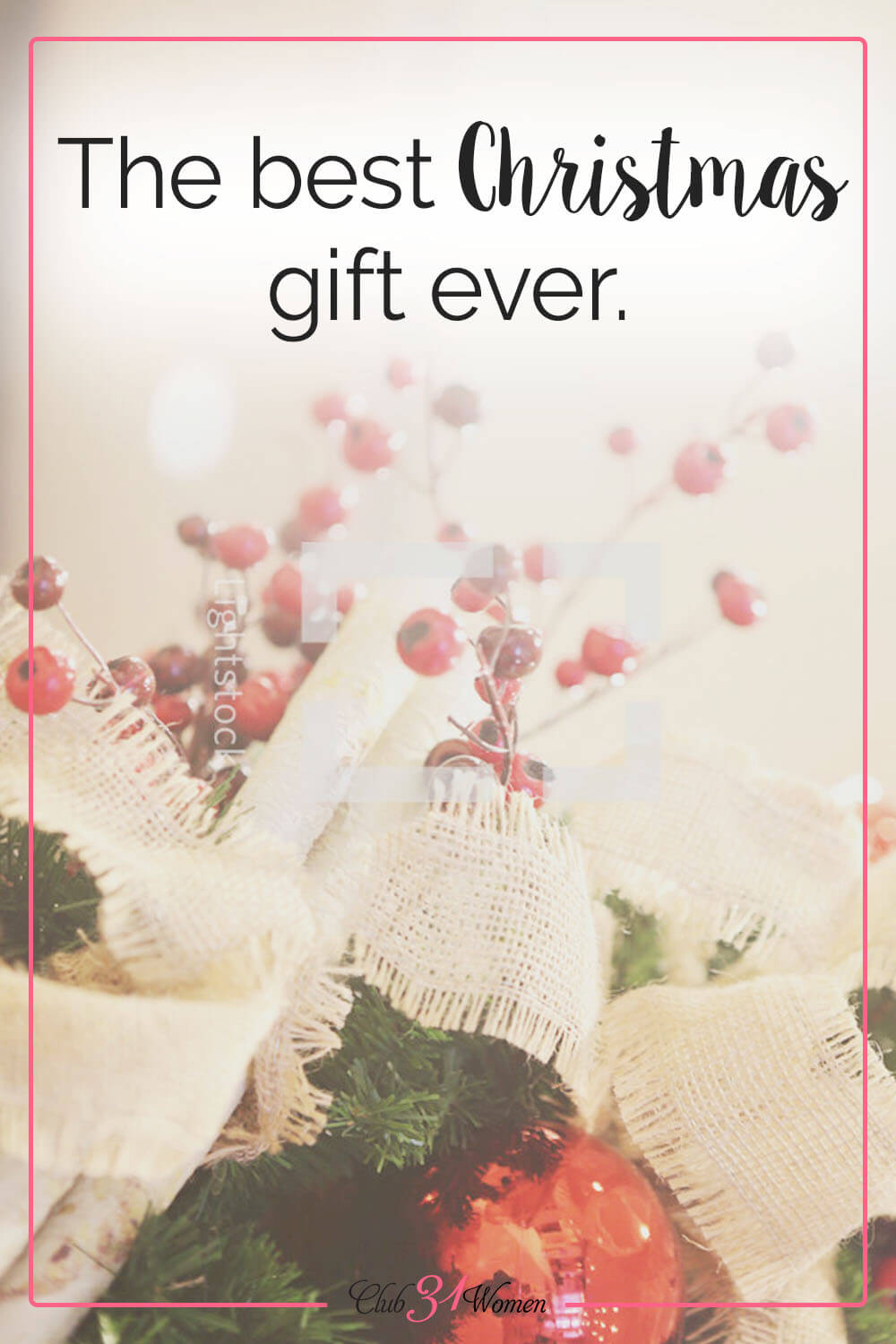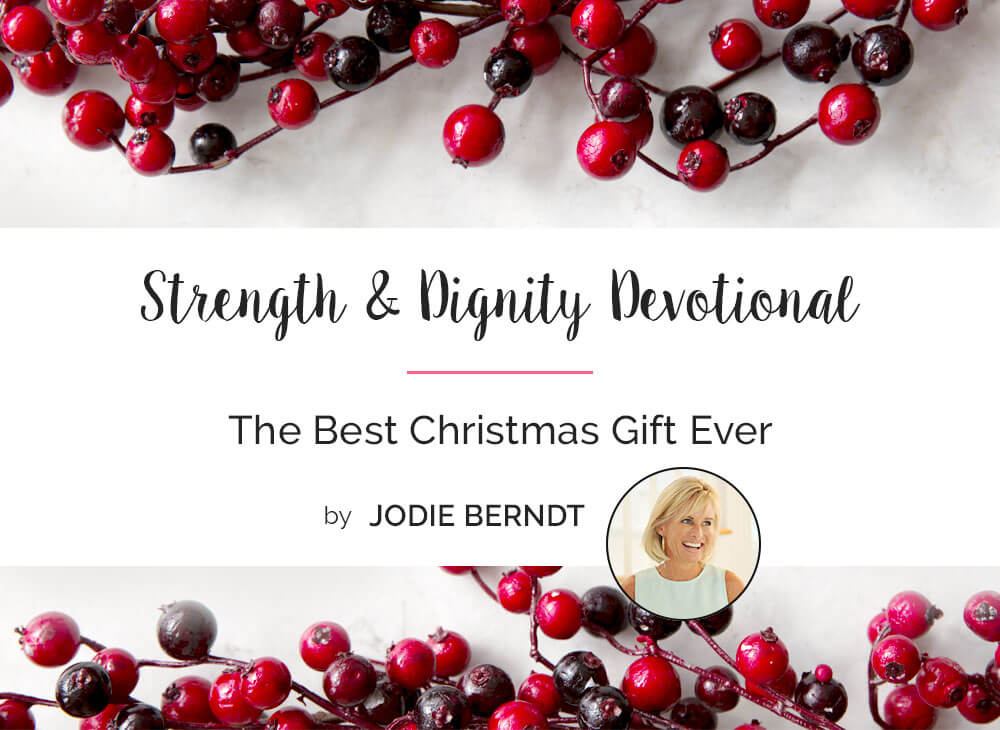 There is one Christmas gift you can give that has the greatest return.
Every good gift and every perfect gift is from above.
(James 1:17 ESV)
One of my grandmothers always had her Christmas presents wrapped, tagged, and stored in her sewing room closet by October. My other grandmother never gave us a thing, at least not a gift she could wrap. Instead, she prayed for her children and grandchildren, bringing our names and our needs before God. And in return, she asked us to memorize a Bible verse—something she chose—as our gift to her every year.
I'll be honest. Growing up, I definitely preferred wrap-and-tag Grandma's approach. And I secretly rolled my eyes at Bible verse Gammy, wondering why she had to make Christmas so "holy," when what I really wanted was a record player, or maybe a new pair of bell-bottom jeans.
That was then. This is now.
And now that I have four kids and a grandchild of my own, I appreciate the wisdom behind Bible Gammy's gift-giving approach.
For one thing, all those verses she asked her family to memorize—promises about God's wisdom, his love, and his power to redeem—brought perspective and context to my growing up years. They became the anchors that held my life steady.
And while I don't know what, exactly, my grandmother prayed for, I am confident that her intercession on my behalf opened the door to countless blessings I didn't deserve—and protected me from untold evils I did.
Give the Best Christmas Gift–Prayer for Your Children
All of us want to give good gifts to our children—whether that means putting presents under the tree, signing them up for piano lessons or soccer camp, or just teaching them to say "please" and "thank you" as they grow. But if there's one thing I've learned in more than 30 years of parenting, it's that we don't always know what our kids really need. We don't always know what "good" looks like in their lives—and even if we do, we might not be able to provide it.
We cannot, for example, "make" our children kind. We can't fill their hearts with things like wisdom and insight. We can't choose their friendships, shape their faith, or set a course for their future. Sure, we can create a climate in which these things can flourish, but as the Bible reminds us, it is not us but God who works in our children's hearts, giving them the desire and the power to do what pleases him.
God loves our kids. He knows what they need. And when we tether our prayers to God's promises—when we stake our trust in His Word, allowing it to shape our perspective as well as our prayers—we can be confident that God is at work, giving His very best gifts to our children.
We pray; He provides.
So this Christmas, let's partner with God to give our children the greatest Christmas gift. Let's slip our hand into His and ask Him to provide, blessing our children with things like protection, guidance, and joy. Let's trust Him to shepherd their friendships, map out their future, and ignite their faith.
Let's come boldly before God's throne of grace, knowing that no matter how many presents we might already have wrapped and tagged in the closet, every good gift and every perfect gift is from above.

In His Word
If you abide in me, and my words abide in you, ask whatever you wish, and it will be done for you. (John 15:7 ESV)
Be joyful in hope, patient in affliction, faithful in prayer. (Romans 12:12 NIV)
In Your Life
What gifts do you want to give your family this year? How might prayer free you from the pressure to provide these things on your own? Take some time to think about your children—consider their particular social, spiritual, or material needs—and ask the Holy Spirit to help you pray.


We Recommend
The bestselling Praying the Scriptures for Your Children has been updated and expanded in a new 20th Anniversary Edition that includes a kid-friendly section designed to help parents give the gift of prayer to their children, teaching them to depend on God's promises for all of their needs.
Let's Connect
Jodie writes about prayer and other family topics in her email newsletter and on Instagram. To download the collection of free resources (including printable prayer cards and calendars, study guides, and a series of short videos to help you know how to pray), please visit JodieBerndt.com.