Is It Time to Change the Tape?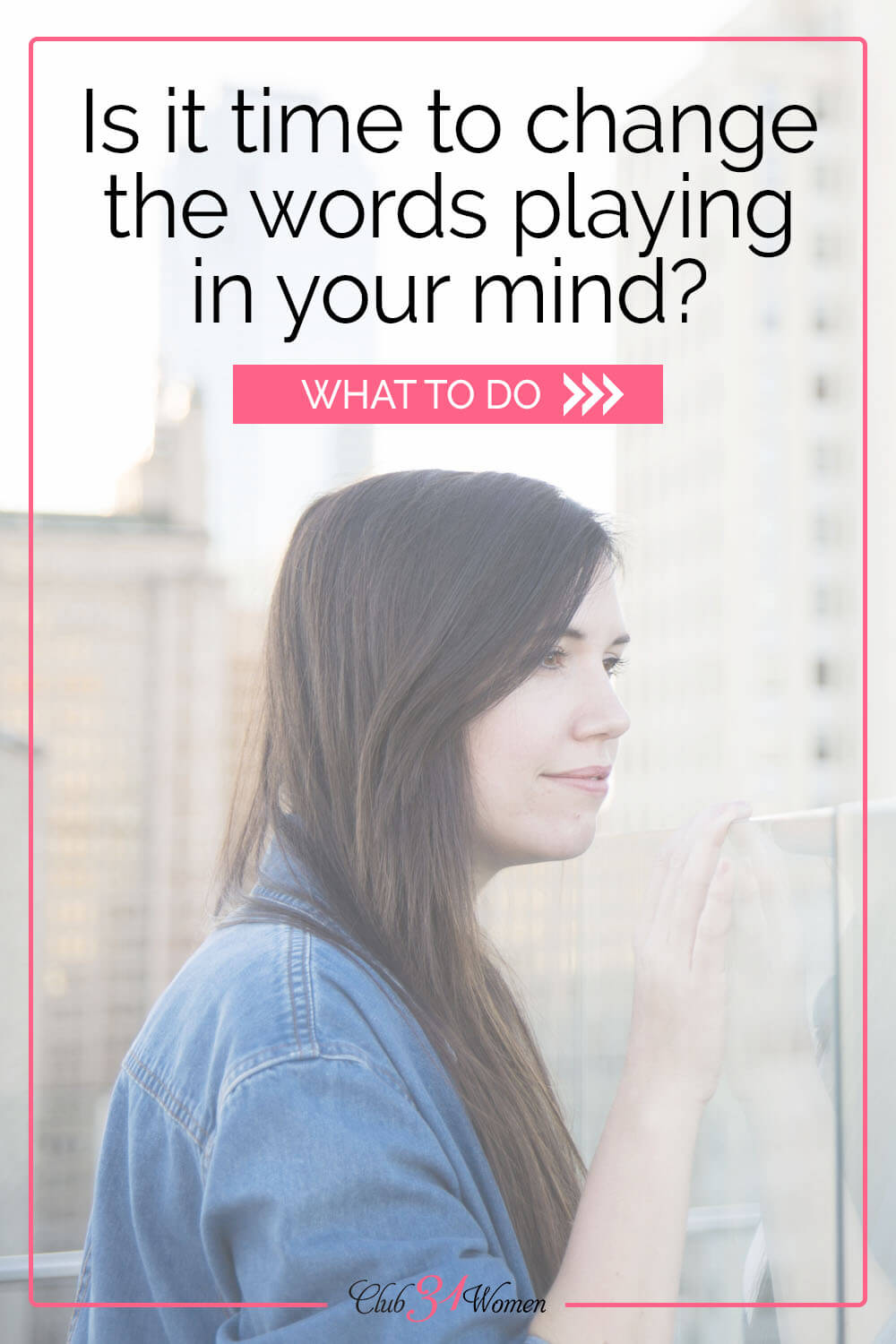 When we struggle to have hope and soak in His truth, we need to learn to change our thinking—change the tape running in our mind.
"We destroy arguments and every lofty opinion raised against
the knowledge of God, and take every thought captive to obey Christ,"
2 Corinthians 10:5 ESV
It was another day in court during a 3-year divorce and custody battle. You'd think that I'd be used to it at that point but I wasn't. I was a ball of nerves.
I sat down in that courtroom, the same seat I'd been sitting in for months, and I was already sweating. That room held nothing good for me. I'd been belittled, lied about, and torn down every time I stepped foot in that courtroom. Today would be no different.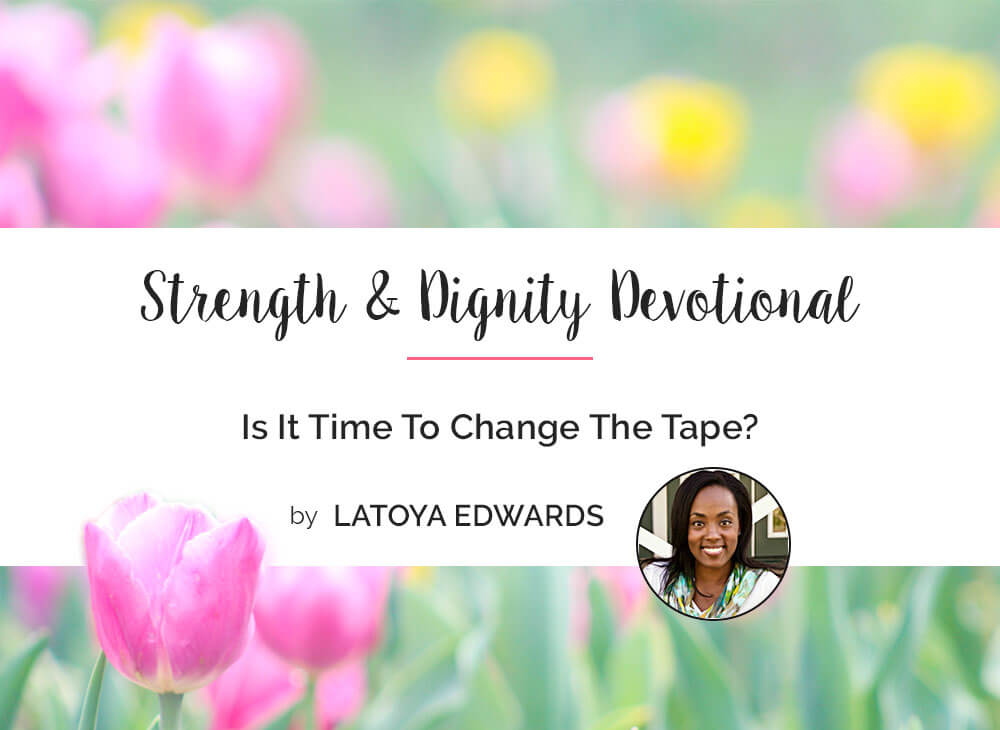 As I sat there, listening to the judge order my worst nightmare for my child, all I could do was to whisper, "Jesus!"
At that moment, my mind was racing. I couldn't focus on what was being said or anything that was going on. My thoughts were getting away from me. I didn't understand why this was happening. I felt in my bones that it wasn't a good plan but there was nothing I could do to stop it.
I wanted to scream for someone to do something, please! Instead, I bit my lip, gripped the arms of the chair, and silently called out to my heavenly Father.
I felt like I was losing my grip on reality and my sanity. When things happen that just make no earthly sense, your mind struggles to comprehend. I got emotionally and mentally sucker-punched that day in court, wasn't the first time and it wouldn't be the last. I walked to my car in a daze and then broke down in tears.
How to change the tape in my head
During my darkest seasons, I struggled to keep my mind focused on the truth. My thoughts seemed to stay negative all day long.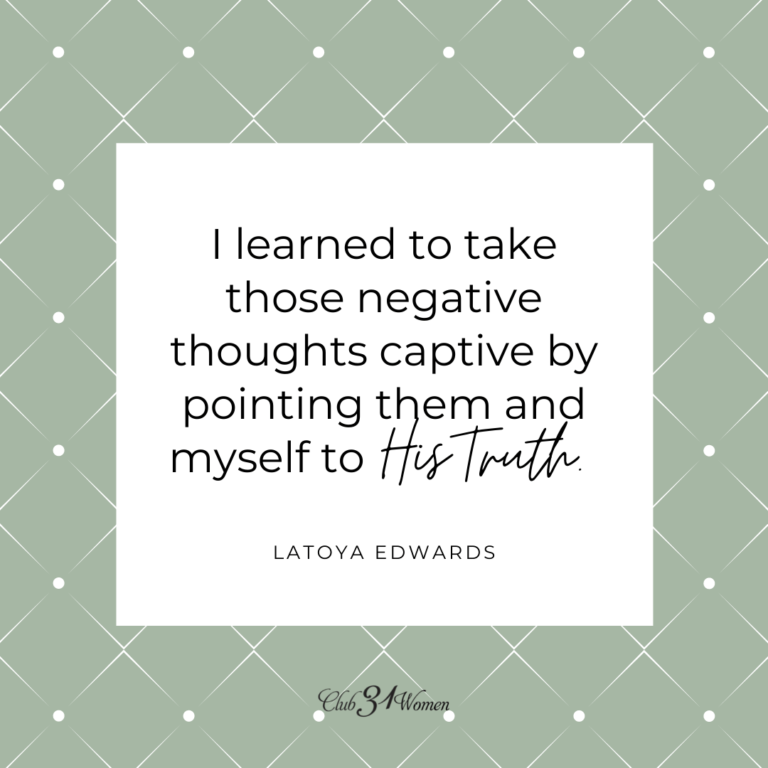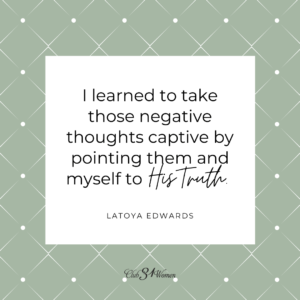 I couldn't see any hope or reason for what was happening so I just went over all the bad things that were going on. And then I started thinking about all the bad things that could go wrong tomorrow and the next day!
That was an even bigger mistake. It was like there was a tape recording playing in my head all day long full of evil schemes. I had to do something about it before I lost it completely.
That day in my car I tried to
change the tape
in my head. Every time I thought full of dread came to mind I would just whisper "Jesus".
That one word became my weapon of choice. I had no answers. I had no way out of the situation that I found myself in. All I had was Jesus.
He was enough…. He IS enough.
I learned to change those negative thoughts by pointing them and myself to His Truth.
Now, when I feel panic trying to rise in my mind I put in a new tape. I start praying all of my favorite names of God. As I pray, I'm reminded of God's goodness and ever-present help.


In His Word
"Do not be anxious about anything, but in everything by prayer and supplication with thanksgiving let your requests be made known to God. And the peace of God, which surpasses all understanding, will guard your hearts and your minds in Christ Jesus." Philippians 4:6-7
"You keep him in perfect peace whose mind is stayed on you because he trusts in you.
Trust in the LORD forever, for the LORD GOD is an everlasting rock." Isaiah 26:3-4 ESV
In Your Life
Are you dealing with fear, worry, or doubt? The next time that your thoughts start running wild, take a few minutes to journal. On one side of the page write down all the things and thoughts that are weighing on you. On the other side write down what you know about God that will take care of that worry for you.


We Recommend
If you are looking for some more encouragement and biblical truth to help you deal with fear or worry check out
Calm my Anxious Heart by Linda Dillow
. Be sure to read this book with your Bible close by so you can dig into Scripture.


Let's Connect