The Powerful Way Prayer Changes Us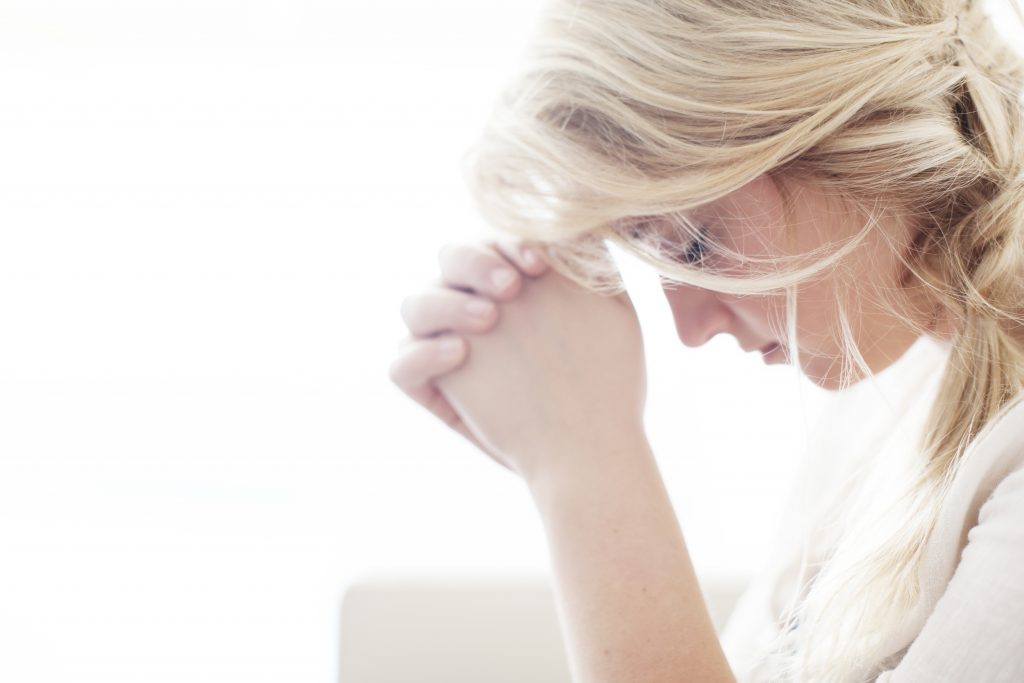 Some days the problems stack up faster than the dishes do. A bill comes in by surprise, clearly that child is behind in spelling, busy seems to be taking over our schedule and the hints of disrespect between the little people compound.
What a mess.
Like grinding gears I work through the day, but how do I even begin to attack when it feels like everywhere I look there are issues? Not boat sinking issues, not today anyhow, but struggles that demand my attention, things that need to be brought into alignment. Life.
Do you feel that too?
But He said His yoke is easy and His burden is light (Matthew 11:30). I'll take one order of easy and light right about now. But how?
The Power of Prayer
Recently I've been studying the book of 1 Samuel with my kids and right away we were greeted with the familiar story of Hannah. Hannah who longed to carry a child; who was provoked by her rival. Hannah who wore her grief, her burden, heavy.
Hannah took her bitter and broken heart to the temple and laid it before God. She wept. She prayed. And in 1 Samuel 1:16 she says this,
"…for out of the abundance of my complaint and grief I have spoken until now." (emphasis mine)
Until now. Those words jumped off the page for me. Words I swept over previously now stopped me in my tracks. Hannah gave her burden to God and it changed her. Hannah laid claim to the promise and drew her line in the sand. Until now. Her prayer had changed her. God had changed her.
Skip down to verse 18 and we read,
"…her face was no longer sad."
Note, her prayer had not been answered yet, she simply prayed it.
Her prayer had changed her. Meeting with God, changed her.
Prayer Changes Us
So often we jump to the answer to Hannah's prayer, Samuel; which is exciting, no doubt. Or we zoom in on her amazing commitment to give the hoped-for child to God, but it wasn't the miracle that changed Hannah. Her prayer did. She took that heavy burden and laid it down before Christ and as He promised, she found rest for her soul. (Matthew 11:29)
And herein lies my answer – the answer to the overwhelming challenges of parenting, the problems that cave in from every direction, marital strife, financial strain, all the things that compound to weigh us down. The grinding gears of our everyday. Our burden.
That easy yoke? The light burden? They are found when we come before Him.
I will admit, I've minimized prayer at times. We throw that, "Oh, I'll be praying for you!" phrase around like a casual salutation more often than we care to admit.
Prayer is the Answer
But prayer is the very answer to the heavy burden we carry. (And the burdens our friends carry as well.)
Prayer reminds me who He is – All-knowing, all-powerful, ever-present

Prayer reminds us who we are. His workmanship, His treasure, wholly loved

Prayer changes us.
"Because He has inclined His ear to me, therefore I will call upon Him as long as I live." Psalm 116: 2
May it be so, friends. He is inclined to listen. Oh that we will be faithful and intentional in calling on Him.
Blessings,
Katie, IChooseBrave.com