A Lovely Proverbs 31 Printable: A Woman to be Praised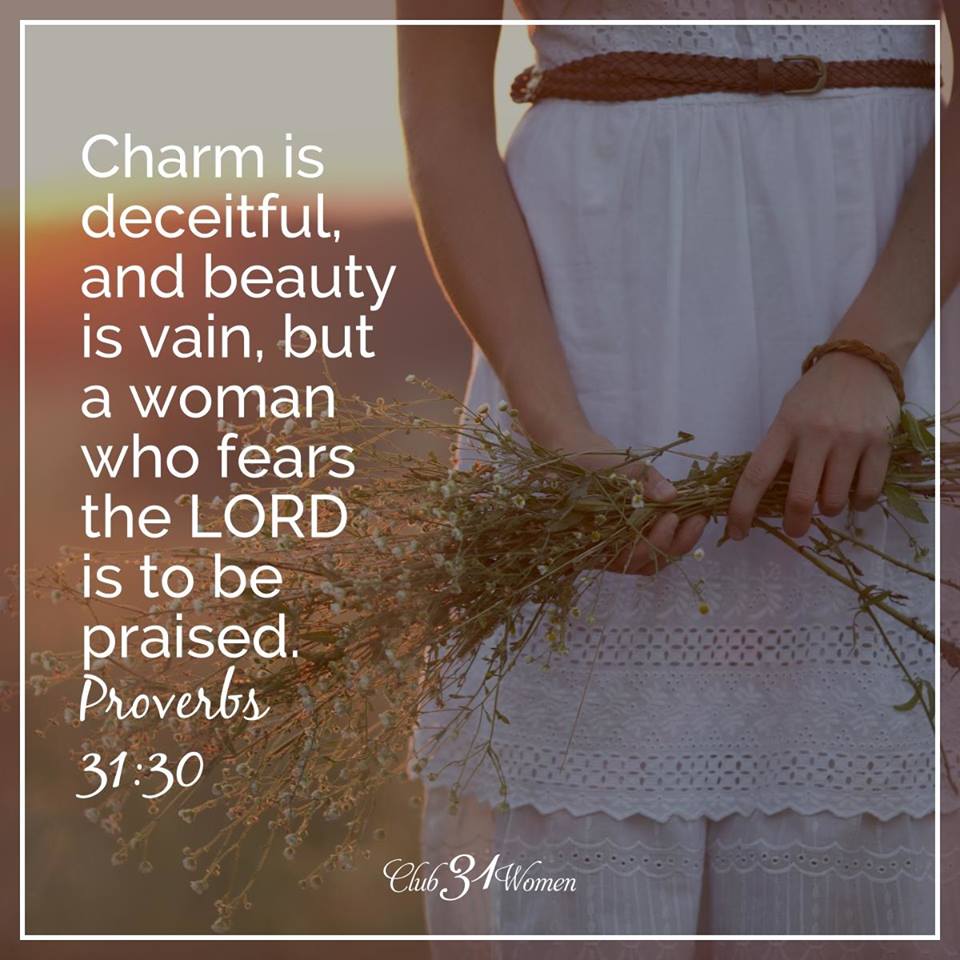 You've probably already figured this out.
I mean, if you've been around her for a while, then you likely already know it.
That I love giving gifts.
Not sure if it's "offically" my love language, but it really does delight my heart.
So are you wondering what I've come up with for this year's Christmas gift for you, my dear friends here?
It's the third, last, and lovely piece in the Proverbs 31 series.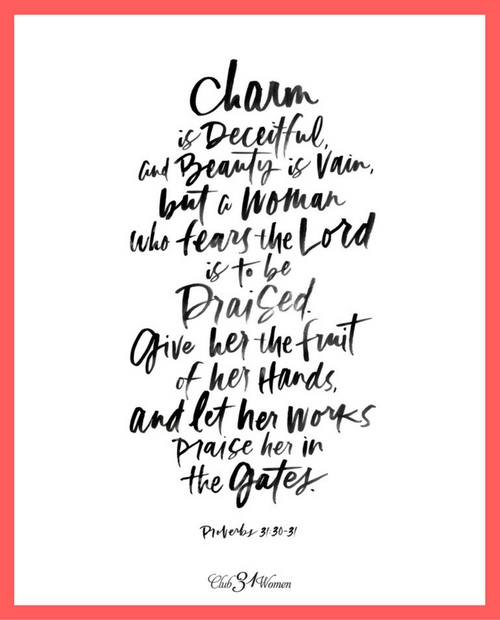 A simple gift for all of you who have been a part of the Club31Women community.
(Click here for instructions for printing.)
Thank you for being here!
Lisa Jacobson
The Proverbs 31 Set of Three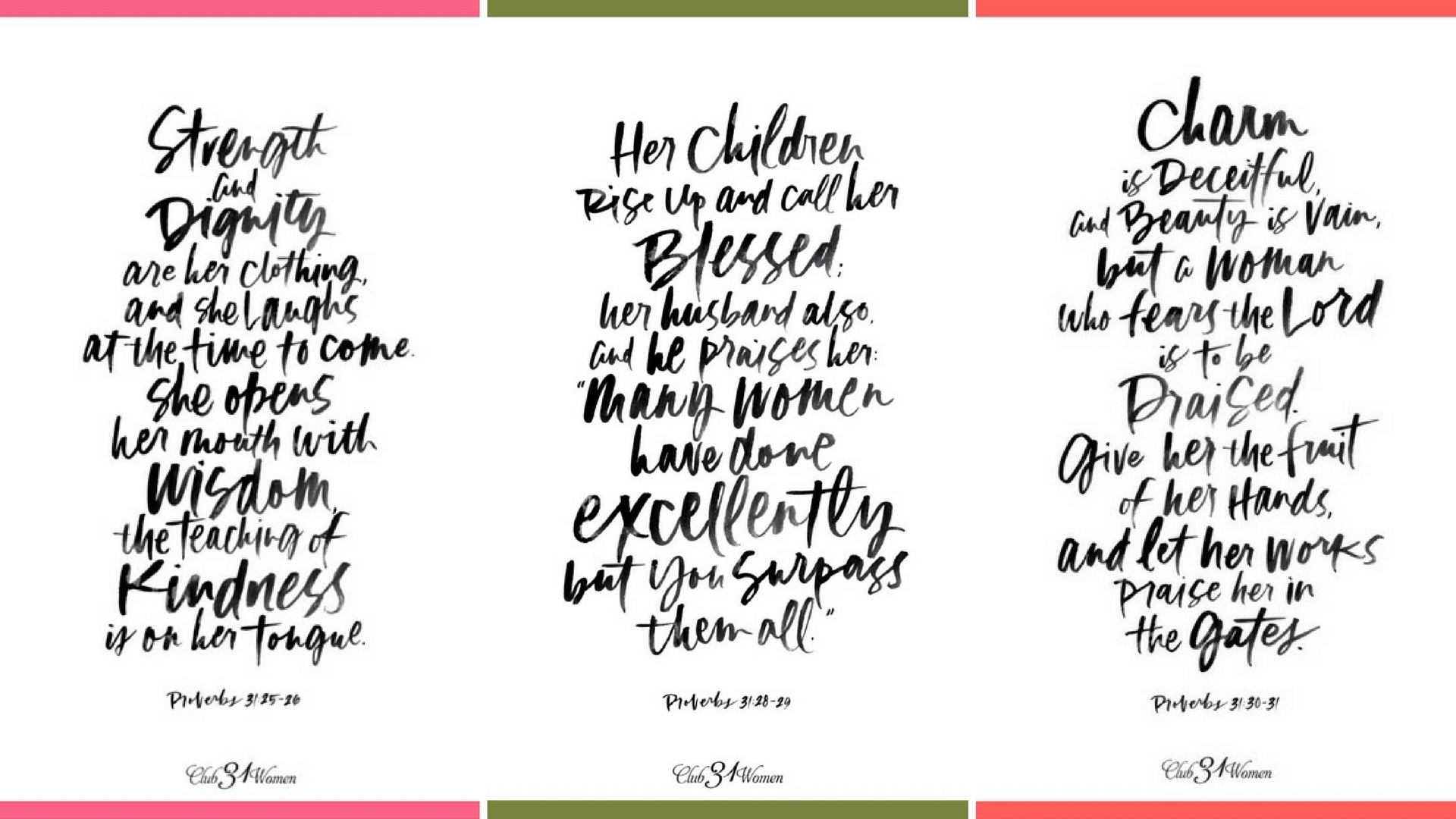 The other two printables are available HERE:
A Beautiful Proverbs 31 Printable: Strength and Dignity
A Gorgeous Proverbs 31 Printable: Call Her Blessed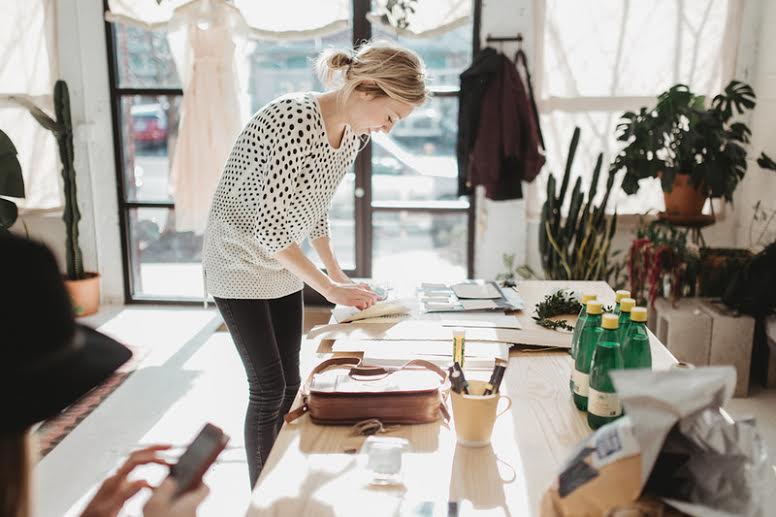 About the Artist
Rachel Jacobson is a one-woman design studio based out of Portland, Oregon. With a background in graphic design and formal calligraphy training, Rachel enjoys working with a wide variety of clients for wedding, event, and small business branding projects in need of calligraphy, hand lettering, and design.
An Oregon native, Rachel currently resides in Portland with her husband, Blair, where her favorites include a slice of Dove Vivi pizza and a glass of red wine, enneagram conversations, and time spent with loved ones.
You can find Rachel – and see her beautiful work – on her website and over at Instagram.
Photo credit: Photo of Rachel is thanks to L.A. Birdie Photography
Save
Save