A Beautiful Proverbs 31 Printable: Strength and Dignity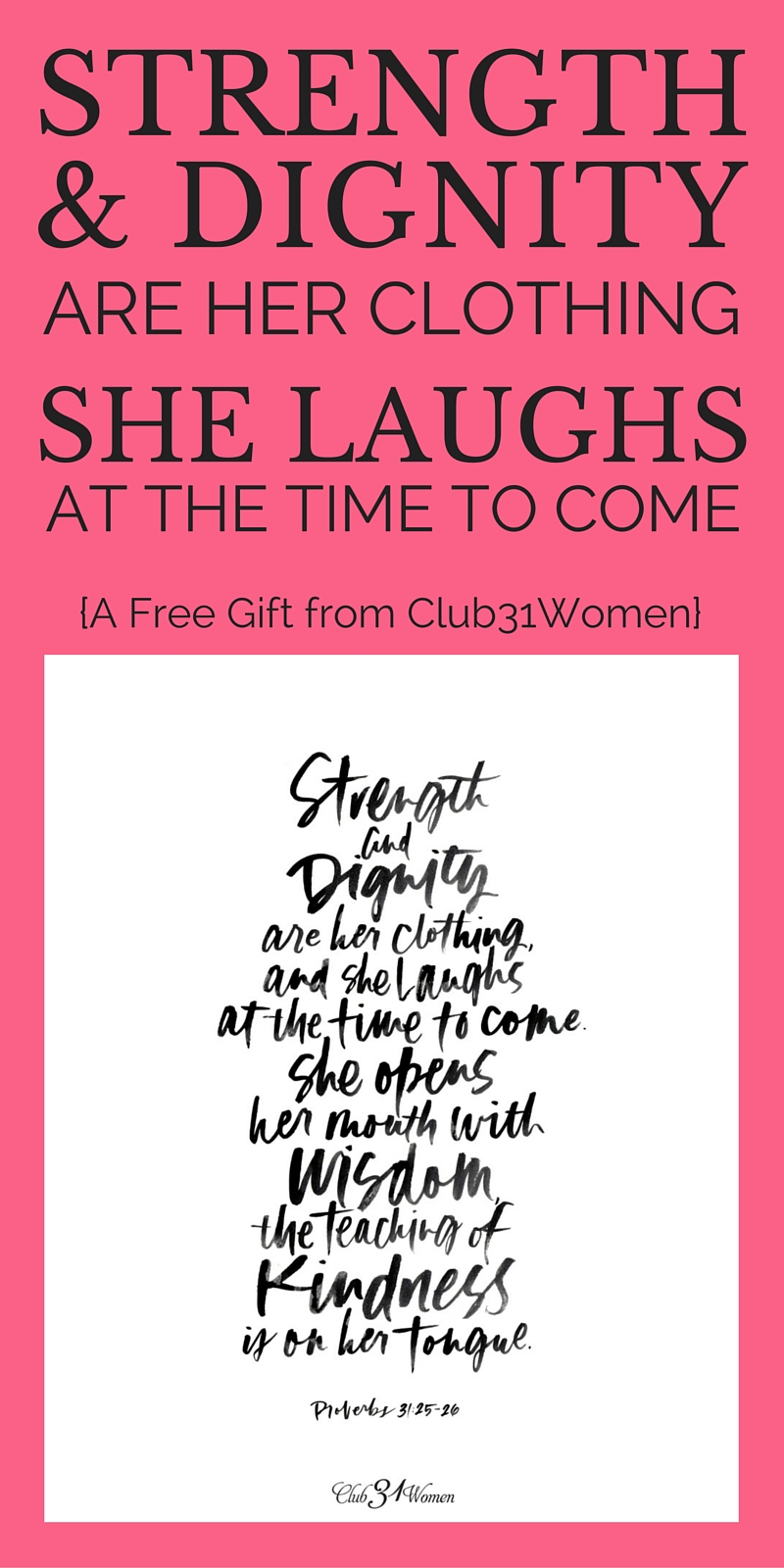 Proverbs 31
Strength and dignity are her clothing,
and she laughs at the time to come.
She opens her mouth with wisdom,
and the teaching of kindness is on her tongue.
It started with my amazingly talented niece-in-law (is that what you call the wife of your nephew?). I've long been an admirer of her beautiful hand-lettering and calligraphy and so this one day I was scrolling through some of her gorgeous artwork….
And aha! that's when it hit me.
I could ask Rachel to create something wonderful for us! And how about drawing it from Proverbs 31 – being Club31Women and all?
So I approached her, explained what I was after, and she immediately caught the vision and got right to work.
And wait until you see what she came up with!
Such a lovely, elegant piece of art.
And it's for you.
A gift from those of us at Club31Women.
(Click here for instructions for printing.)
With love and thanks,
Lisa Jacobson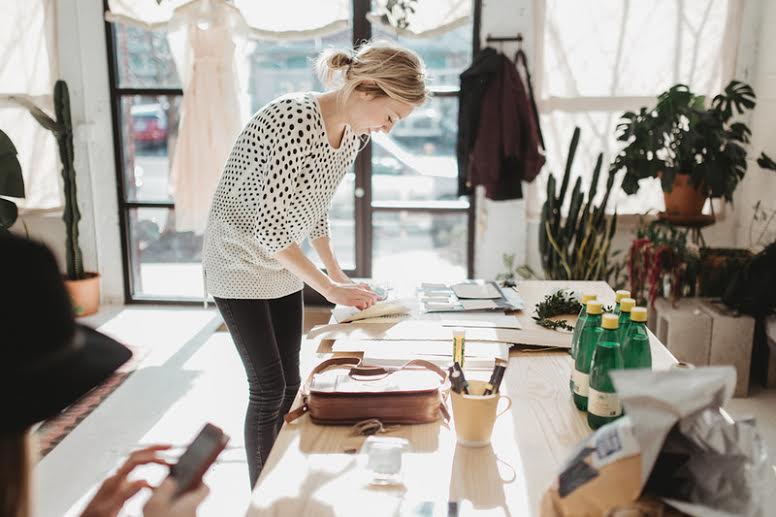 About the Artist
Rachel Jacobson is a one-woman design studio based out of Portland, Oregon. With a background in graphic design and formal calligraphy training, Rachel enjoys working with a wide variety of clients for wedding, event, and small business branding projects in need of calligraphy, hand lettering, and design.
An Oregon native, Rachel currently resides in Portland with her husband, Blair, where her favorites include a slice of Dove Vivi pizza and a glass of red wine, enneagram conversations, and time spent with loved ones.
You can find Rachel – and see her beautiful work – on her website and over at Instagram.
Photo credit: Photo of Rachel is thanks to L.A. Birdie Photography