How Fleas Helped Me Look More Intently at God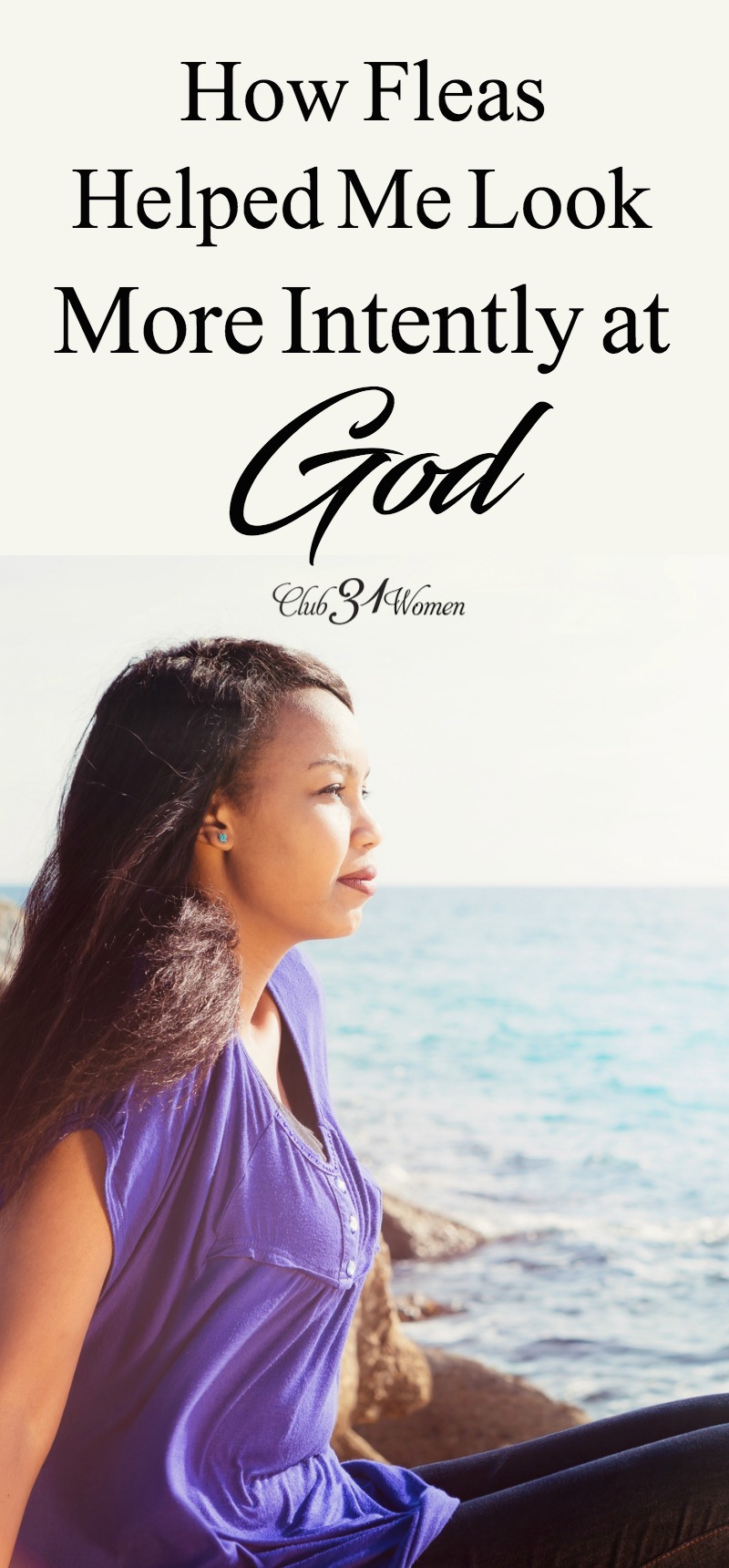 When is the last time you looked intently at God? What could that look like and how might it change you?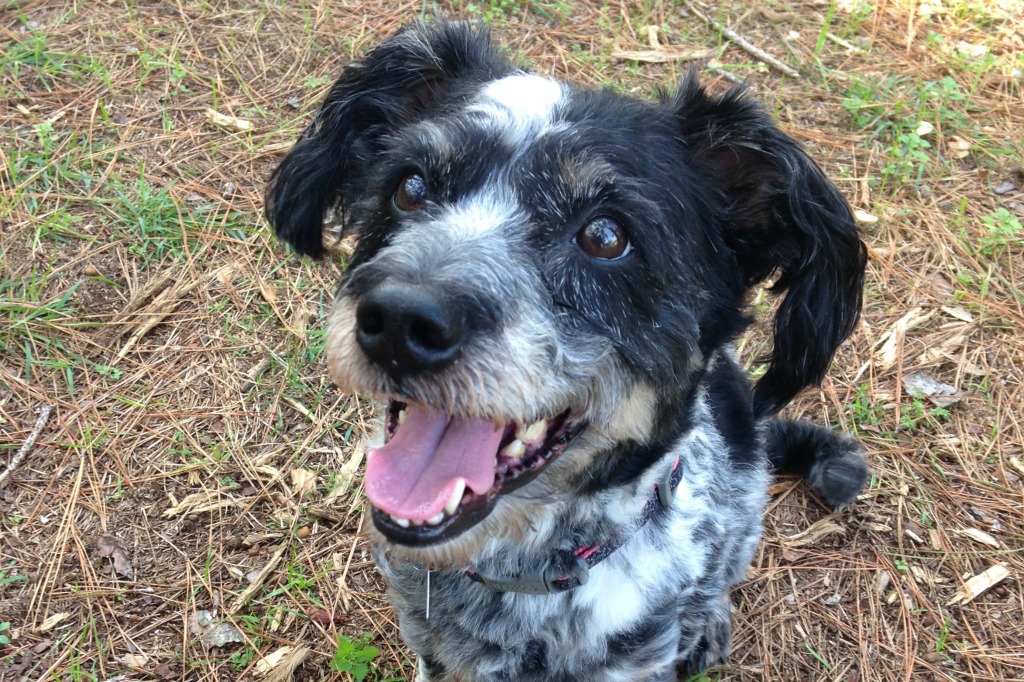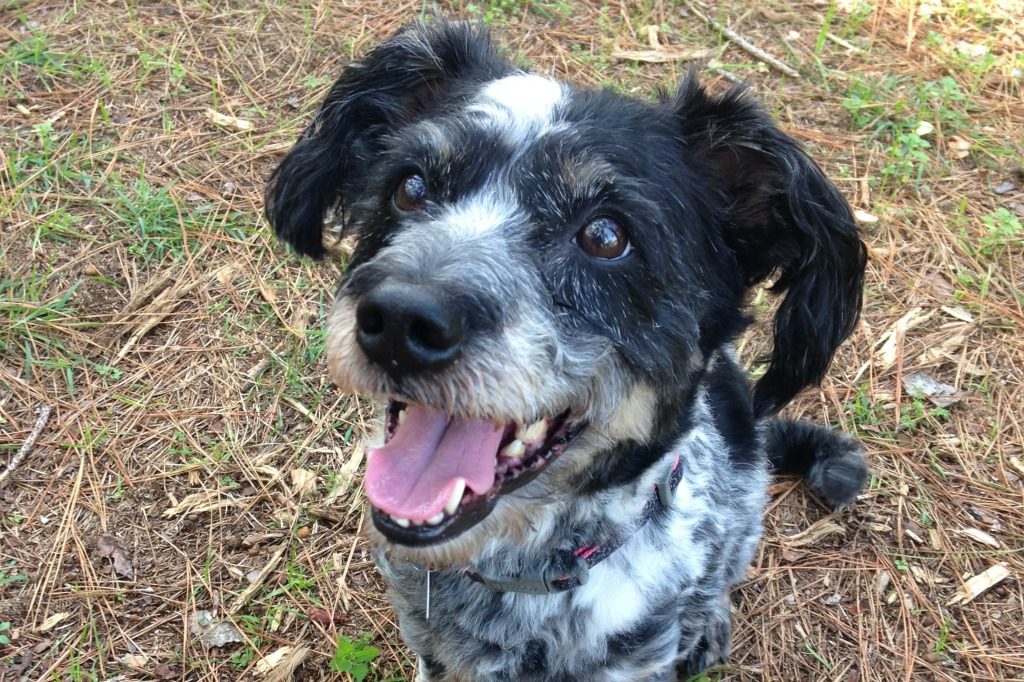 We brought our dog home after being away for the weekend. She usually stays with Grandpa and Grandma but they were out of town this time so our dog stayed with some friends. The day after we brought her home we noticed that she was scratching a lot; more than normal. Sometimes, baring her teeth and biting herself frantically.
Could she have fleas?
We started looking closer. We looked at her belly. Yes! There was a little black flea crawling on her stomach. We quickly got her into the tub, washed her, and put the liquid flea medicine on her back.
Next, we looked at the bed we had sent with her to our friends. It's light gray so the three black fleas showed up quite well. We ran that bed out of our house immediately.
Then, paranoia set in. Did our whole house have fleas? How long has she had fleas? Maybe she gave our friends the fleas. Does our bedroom, where she sleeps all day, have fleas?
The search began.
I set out on a quest to search everywhere in our home. Peering closely at the comforter on our bed, I searched intently, inch by inch. Wow. What I did see was dog hair. Lots of it. Dog hair coated the top of the comforter. I hadn't noticed it before. I also saw discolored patches that looked like dried slobber. I'd noticed that she would have wet marks under her mouth after first laying down on the bed but didn't realize how gross it looked all dried up.
Then, I saw it. One flea. Ugh. My heart sank. Would we have to set off flea bombs to get rid of what might turn into an infestation?
I called the vet the next morning. He said we could give her an oral medication that would guarantee fleas dead in less than 24 hours. He would recommend it since we had given her the liquid medicine right after a bath instead of waiting the recommended 48 hours.
We picked up the medication after work, vacuumed all the bedrooms, the rug on the main level, and washed ALL our bedding in hot water and dried it with high heat. We washed our dog's three beds. I crawled on my hands and knees looking intently for any sign of a flea. I checked the comforter, the carpet, the mattress. Anything the dog could've touched, I analyzed.
I continued to look diligently for the next few days. No signs of flea life. Slowly my paranoia decreased and I stopped checking. I noticed she didn't scratch vicously anymore and it put me at ease.
Then, God showed me something…
What if I looked at God as intently as I looked at my comforter? Or, my dog's bed?
What if I looked intently at His Word? At His people? At where He is at work around me?
"You will seek me and find me, when you seek me with all your heart."

Jeremiah 29:13 (ESV)
Getting fleas for a few days was a good thing for me. Who knew fleas would provide the most beautiful reminder to look intently at God? To seek Him. To remember Him.
What has been a recent annoyance in your life that God used to remind you of something beautiful?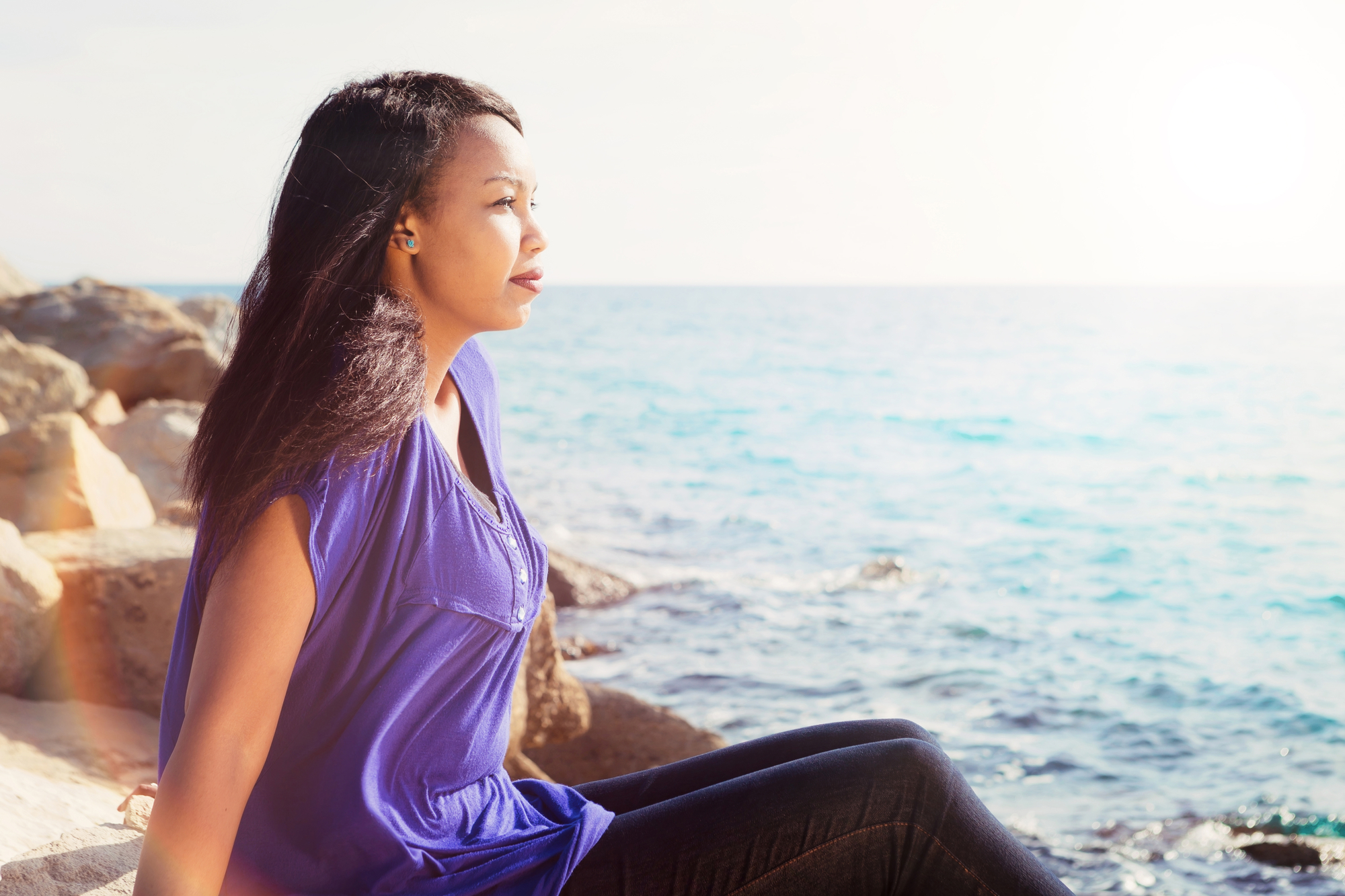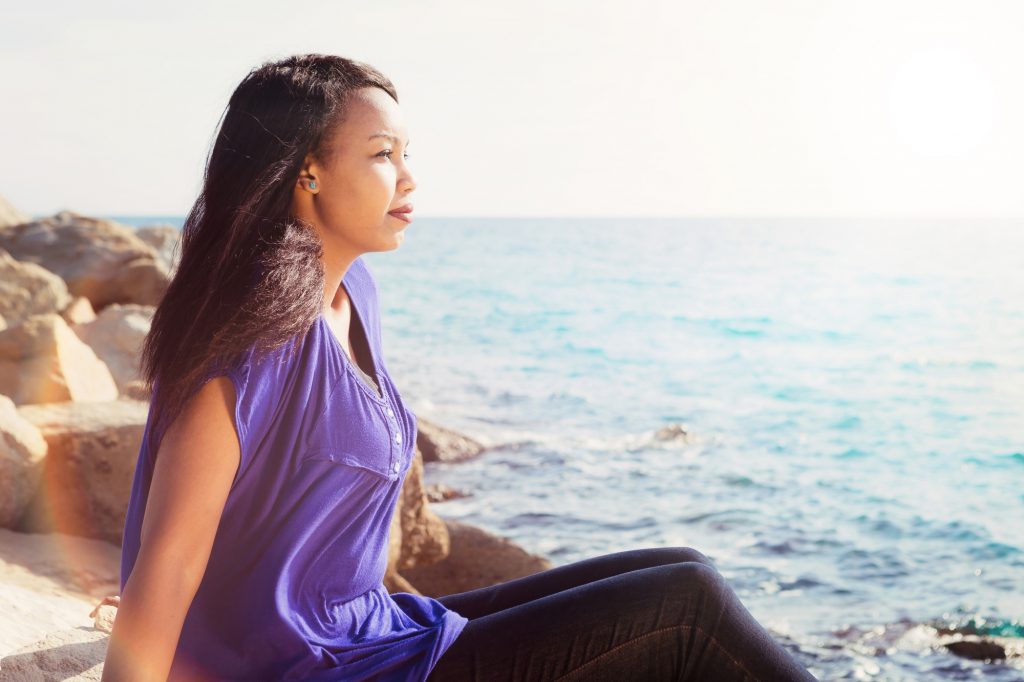 A FEW WAYS TO LOOK MORE INTENTLY AT GOD
Look at a scripture. Pray it. Ask God to reveal Himself.
"As for me, I would seek God, and to God would I commit my cause,
who does great things and unsearchable, marvelous things without number:"
Job 5:8-9 (ESV)
God, You do great things. Unsearchable, marvelous things. Unlimited things. Show me one today. Help me to commit myself to seek You today and to notice something marvelous.
Sit quietly.
"Therefore we will not fear though the earth gives way, though the mountains be moved into the heart of the sea,"
"Come, behold the works of the Lord,"
"Be still, and know that I am God. I will be exalted among the nations, I will be exalted in the earth!"

Psalm 46:2, 8a, 10 (ESV)
Just sit still. Think of the ways God is great. Think about His works. Know He is God, He is in charge. He will be exalted. We have nothing to fear.
Share with a friend.
Ask a friend to share how God is working or has worked recently in their life. Or, share with a friend how God is working in your life, something He has revealed to you, something you have learned from His Word. Be honest. If there hasn't been anything ask them to pray for you, to pray over you. Join a study where you can share weekly and hear from others.
A while back I heard a woman share how God had worked in her life and what He revealed to her over the summer through challenging times. This story encouraged me so much. I often think of it for my own life, this season of discovering things internally and see more clearly God working during these vulnerable times.
I would be so encouraged if you would share in the comments a simple way you have looked intently for God and/or share something He's revealed to you lately.
Blessings,
Tracy Hoth, Simply Squared Away