9 Clean Fiction Reads for Teen Girls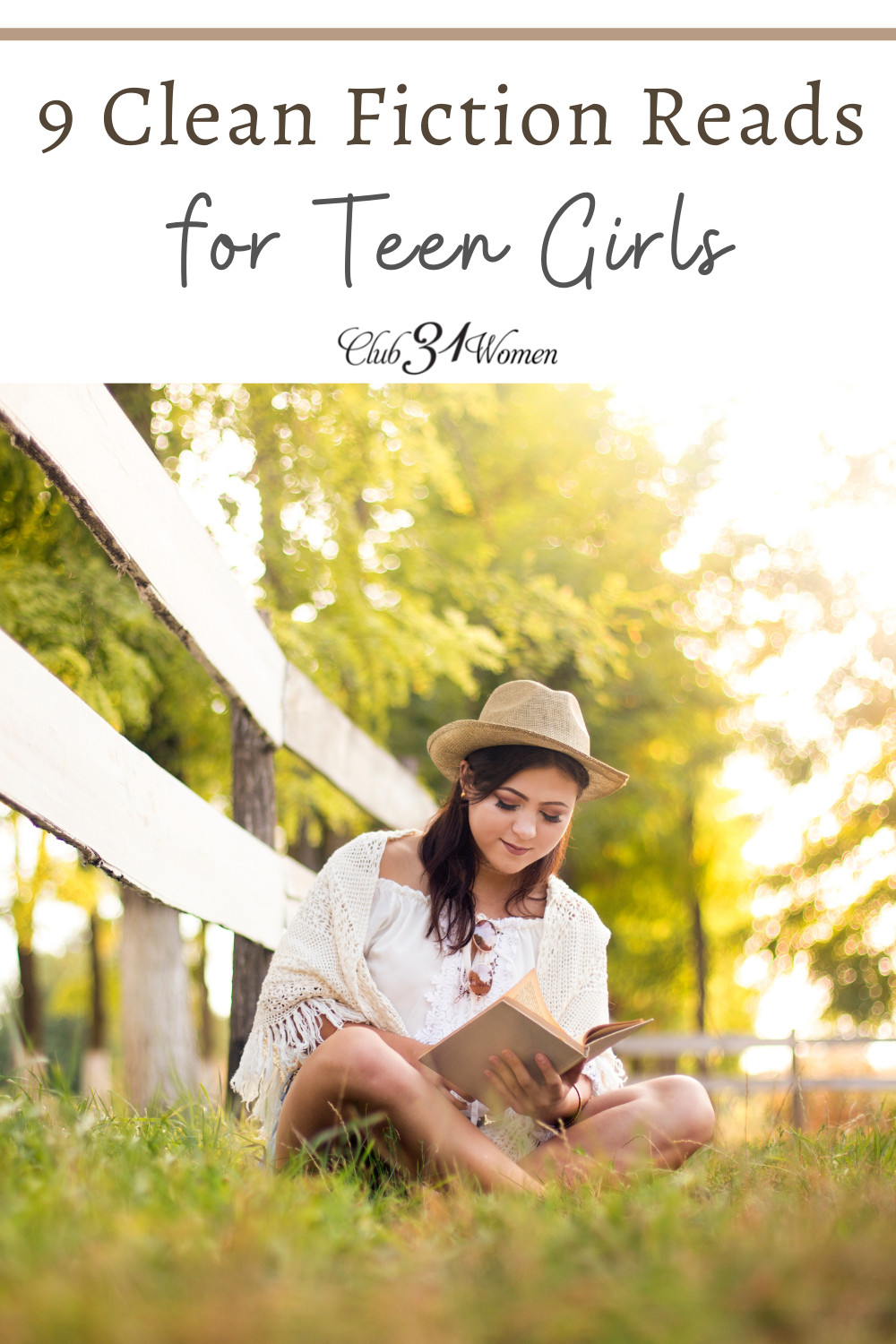 We've compiled a list of wonderful, clean fiction reading for your teen girls.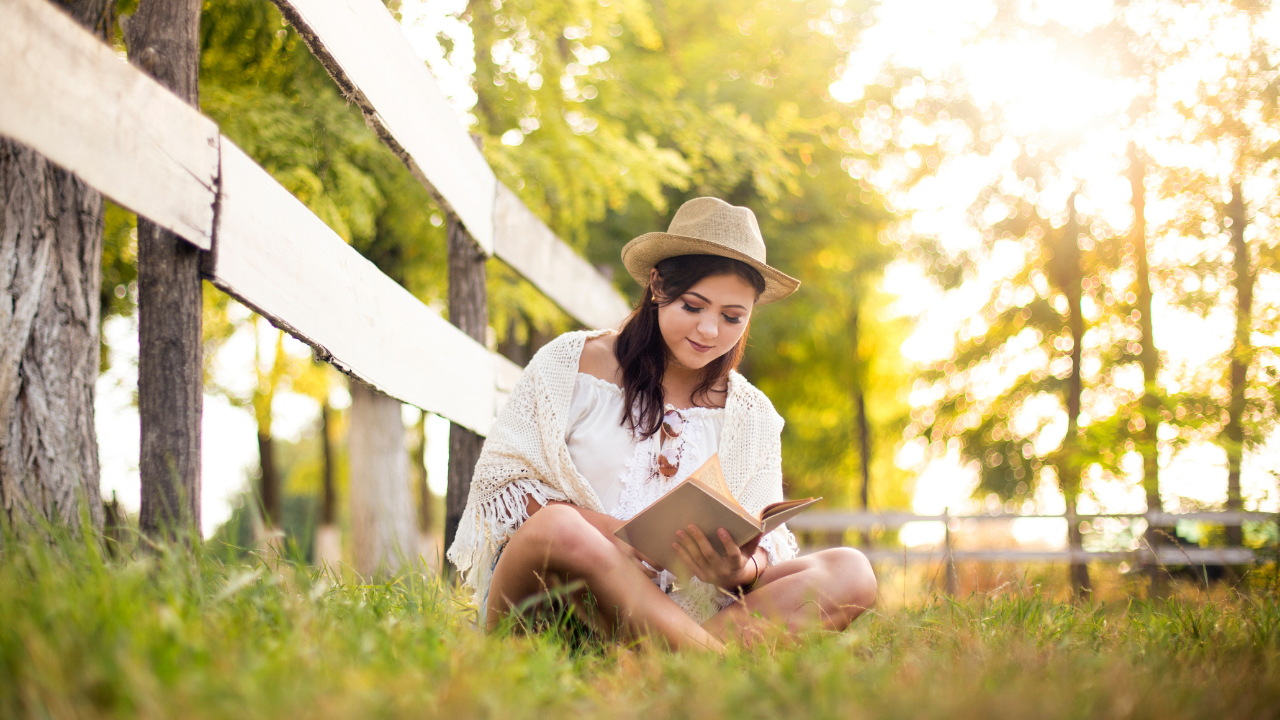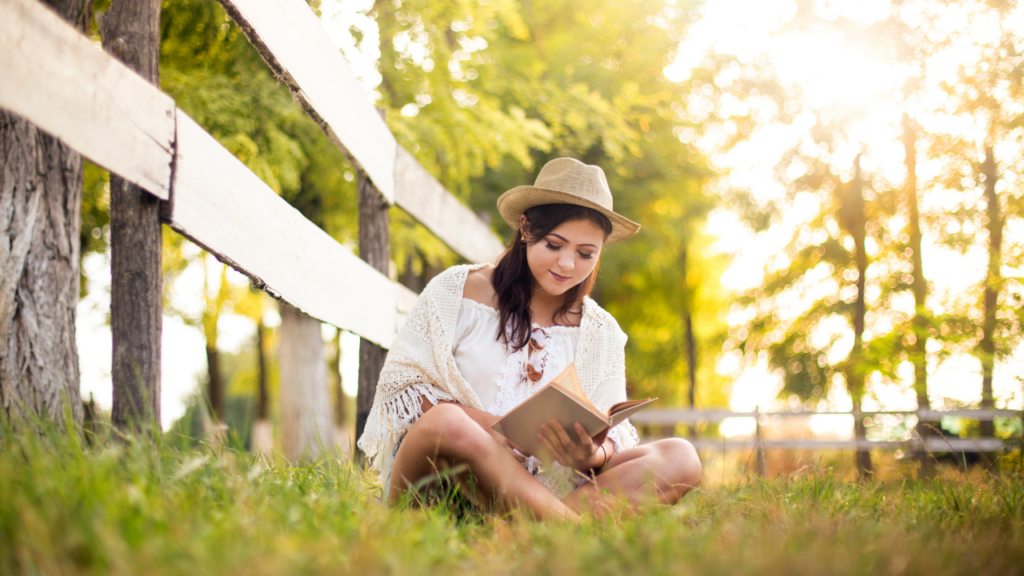 This post may contain affiliate links through which Club31Women might get a small compensation – with no additional cost to you.  See my disclosure policy here.
As a teen, I read two or three books a week. I could not get enough of traveling through time to places I'd never been, settings I'd never seen, having adventures and meeting characters so like me and yet so different. I learned a lot about being a woman, about being a Christ-follower, about being human within the pages of those books I devoured.
Do you have any teen girls in your life who are also voracious readers?
The book list below contains the treasured tomes I still keep on my bookshelf, even as a mid-twenties woman.
The adventures and heart journeys I experienced within the following pages helped shape me. I heartily recommend them for teen girls.
With her signature grace and heartwarming style, Joanne Bischof has crafted unforgettable stories that end not in the way you might expect.
In This Quiet Sky, Sarah is relatable, shy, not great at math. But Tucker is, so he becomes her tutor–and a dear friend. Then, more. Don't be fooled, though. This is no textbook YA romance. In that sweet way, Joanne is so good at, she spins their story with tact and great spirit.
There is tragedy, but there is hope. [Trigger warning: teenage cancer.]
In To Get to You, Joanne ventures from her signature historical style to write this contemporary story of a father-son reunion wrapped up in a road trip. Sometimes genre-hopping fails to catch my interest. Not so with Joanne's way with words.
The pacing in this novel was superb–I wondered how the road trip would pull off a compelling build to a story that revolves around the emotional journeys of the characters. The intriguing looks into the surfing world, the disconnect between the worlds of Riley and the family he follows, and their spunky road trip companion make for an exciting story sure to entrance any teen girl (and more than a few young men!).
Teenage, homeschooled author Rachel Coker explores the question Can love really heal all things? in her debut Interrupted.
It's evident from the first line that Allie is a strong, capable heroine. But in order to protect herself, she bars her heart against the unforgiving world and the God her mother has told her not to believe in. Her journey toward faith in others, faith in God, and faith in love is an inspiring one. The Christian message is not preachy or pushy but woven intricately within the storyline.
Interrupted plunged me into the WWII era (there was even a scene set on June 7th, my birthday, that opened my eyes into how it must have felt to live through the news trickling in about the invasion of Normandy!). It also put me into Allie's heart as she hurts and heals. The struggles of not only Allie but for the people who surround her are so…genuine. I truly loved this story. I would recommend it to anyone who has experienced as devastating a loss as Allie's because the author writes of deep emotions with great grace.
Rachel's second book, Chasing Jupiter, follows young Scarlett as she seeks a way to fulfill a promise to her brother. Right away, her inner voice, her awareness of her own awkwardness, and her selfless (but not saintly-perfect) attitude with her family drew me in. Scarlett makes fun of herself, which endeared her to me as a reader. She analyzes her own actions, especially when it comes to her interactions with others outside of her immediate family.
Most importantly, she loves her family, as "dysfunctional" as it can be. She doesn't bat an eye at her brother Cliff's daring birthday list. She just jumps right into making his dreams come true. Scarlett's story is lovely, even as punctured with sorrow as it is. In fact, it's the puncture-holes that allow the light of God's love to come shining through.
"I never said God wouldn't help you at all. I just said he wouldn't help you in the way you want. The beauty of salvation and God's grace isn't in him solving all of our problems instantly, like a magic genie. Its beauty comes in the assurance that he has a great plan for you." – Mrs. Greene to Scarlett, page 103
Those who enjoy Jody Hedlund's recent young adult medieval series will love Melanie Dickerson's fairy tales, especially The Golden Braid, a retelling of Rapunzel.
In fact, heartily recommend all of Melanie Dickerson's fairytale retellings featuring the medieval Hagenheim. With accurate historical details that plunge you into the story world, this book is bound to please readers of medieval adventure stories (like me!). A sweet love story ties the characters together, and Christian themes tie the plotlines together.
I devoured Glass Girl within a day and a half. Laura Kurk's lovely writing voice and the depth of Meg herself drew me in until I could not read this stunning story fast enough.
Yet this is no light read. For a while, Meg's life has been one tragedy after another. Her brother has died. Her mother has fallen into depression. Her father has decided to move them to Wyoming in hopes of making a fresh start. Thus, Glass Girl has all the makings of a deep novel about surviving suffering sure to break your heart and mend it all over again.
I loved Meg. And I loved Henry, too. And I especially loved the two of them together, how they were able to make each other better. This is a very sweet, clean romance that is on my favorites list. This book is a beautiful portrayal of a hurting heart pursuing healing.
What I liked best about Glass Girl, though, wasn't the deeply real, relatable characters, the authentic dialogue, the dazzling descriptions of Wyoming that made me want to visit our least-populated state or even the romance. It was the fact that the story doesn't end. I don't just mean that the story continues in the sequel, Perfect Glass, either.
I mean, Meg isn't done growing yet. Henry has plans and dreams and ambitions to accomplish. I highly recommend these two books to readers who love Young Adult fiction, characters who are so much more than words on a page, sweet romance…or just a beautiful redemption story.
In Stephanie Morrill's historical fiction debut, the attention to historical detail was flawless; I felt like I was walking up Astor Street in Chicago right along with Piper!
The mystery of Piper's missing friend drew me in and kept me flipping pages as fast as I could right up until the end. If a teen in your life loves a good mystery, make sure you snag a copy of this book!
The budding romance between Piper and a certain handsome detective never overwhelmed the story but added an intriguing element—intertwined with an unflinching look at hard truths about family, loyalty, friendship, and love. I can't recommend The Lost Girl of Astor Street highly enough to readers who love YA fiction, mysteries or really great books that stick with you long after you've closed the cover.
Stephanie Morrill is a gifted author and has written other YA fiction, some contemporary and some historical. I enjoyed it all, but her contemporaries may only suit slightly older readers.
In Lapis Lazuli for Hope by Ella Wren, Clare, an orphaned novice at the convent of Kirklington Abbey, has been trained in the old-fashioned art of illuminating handwritten books of Scripture and prayer. She expects to live a life of prayer and service to God, but little does she know everything is about to change–soon the convent is closed by order of King Henry VIII. Clare is thrust alone into the world beyond the cloisters, and into the heart of a family she never knew she had. Here she swears never to illuminate again.
As she learns to love her new life, everything she treasures and everyone she loves is threatened by the secret in her dower chest. Clare is sweet and relatable, the other characters well-developed, as well. Most of all, I love how the author blends the story with the setting–which is so authentically medieval that I know my fellow medieval-history lovers will adore this book.
What books do you remember influencing you as a teen?
Let me know in a comment below and don't forget to add some of the titles above to your wish list for your daughter, niece, or friend who would enjoy them.
All my best,
Rachelle Rea Cobb
Here at Club31Women, we recognize that not everyone has the same taste or point of view on books, music, or movies, but we offer these short reviews for your consideration. Our hope is that you will find something new and wonderful on this list of recommended resources!
~ Lisa Jacobson, Club31Women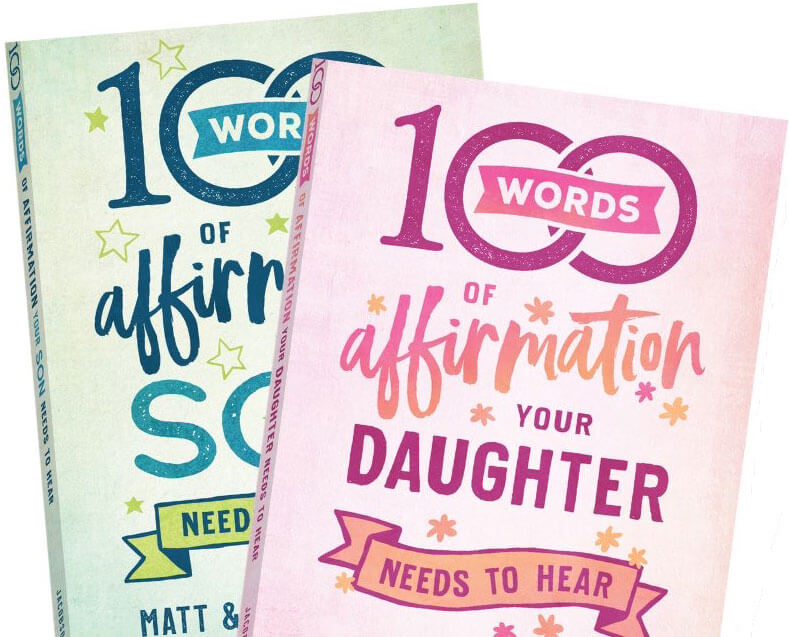 100 Words of Affirmation Your Son/Daughter Needs to Hear
Matt and Lisa Jacobson want you to discover the powerful ways you can build your children up in love with the beautiful words you choose to say every day–words that every son and daughter needs to hear.
These affirmation books offer you one hundred phrases to say to your son or daughter – along with short, personal stories and examples – that deeply encourage, affirm, and inspire.
So start speaking a kind and beautiful word into their lives daily and watch your children–and your relationship with them–transform before your eyes.