7 Fantasy Fiction Adventures for All Ages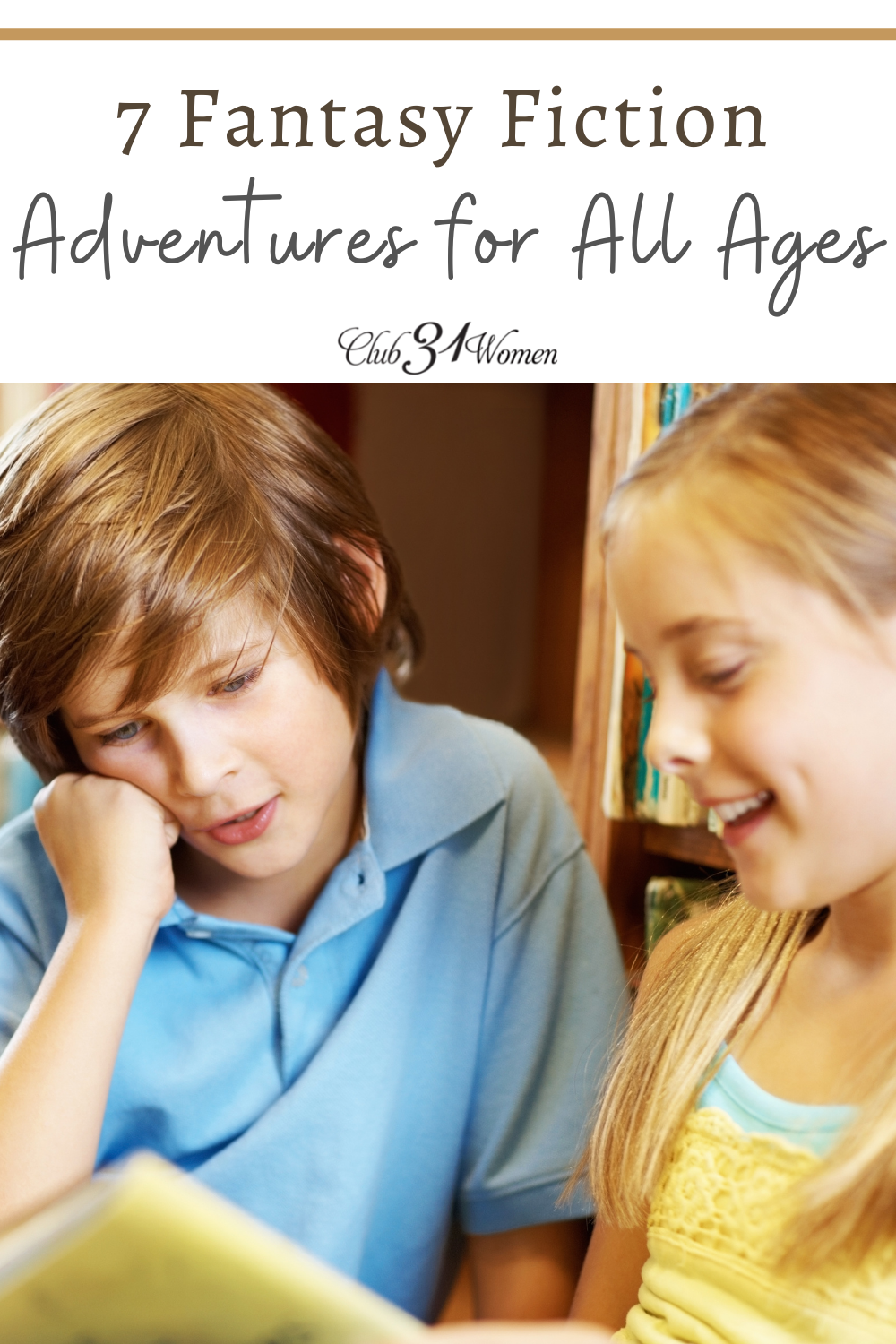 Do you need a good list of fiction fantasy for your family? Look no more!
"Sometimes fairy stories may say best what's to be said."
-C.S. Lewis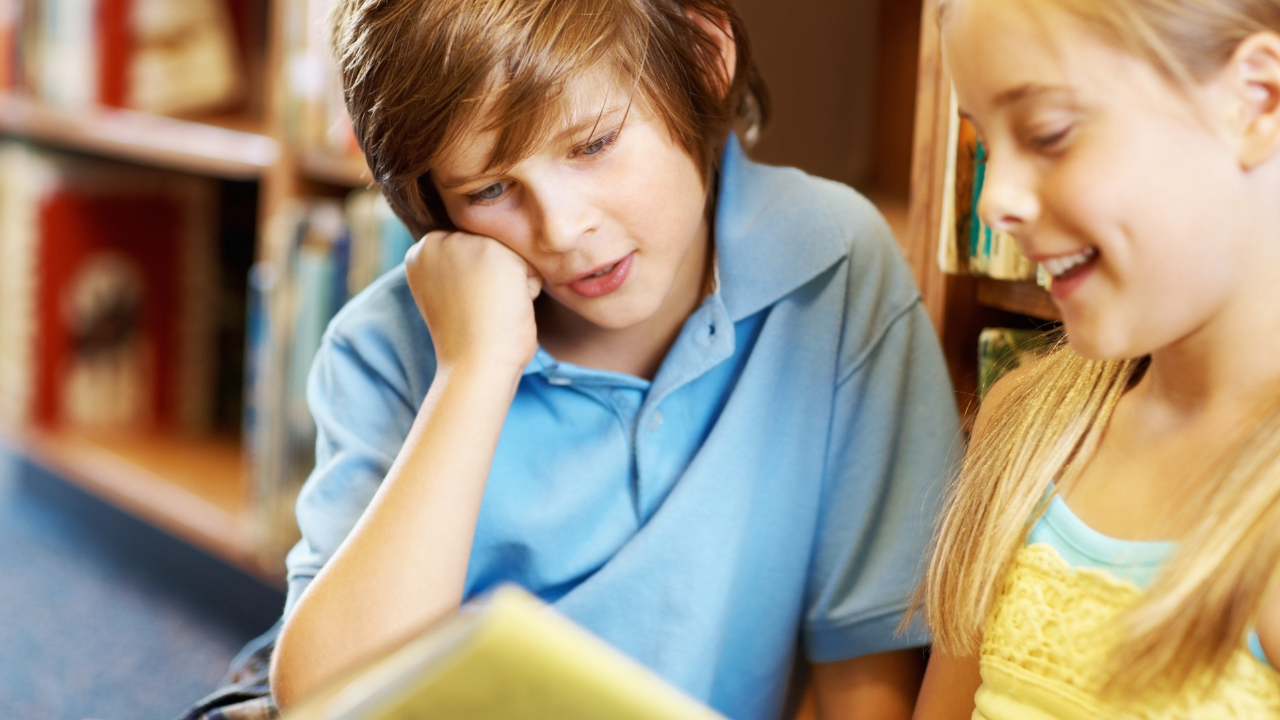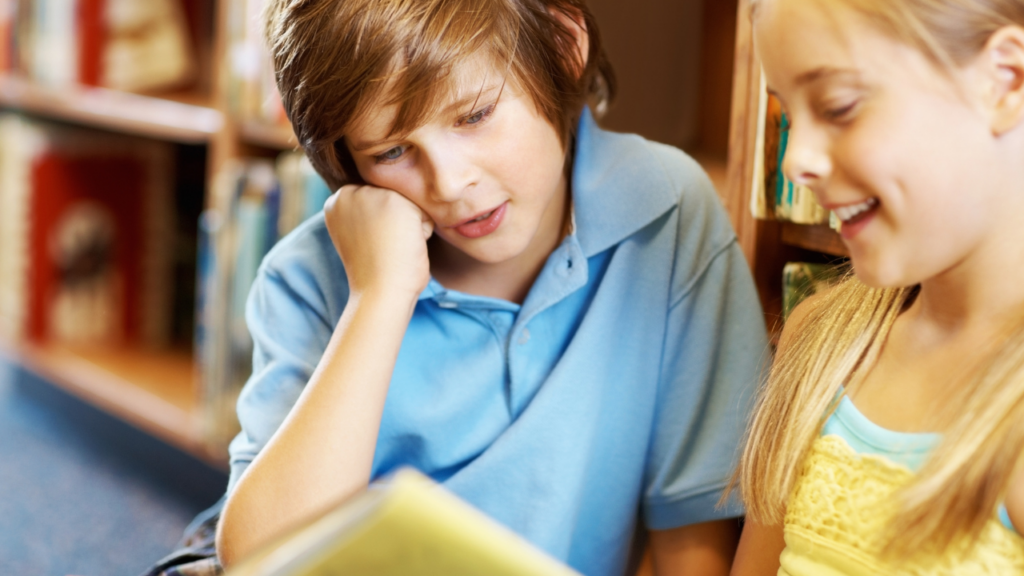 This post may contain affiliate links through which Club31Women might get a small compensation – with no additional cost to you.  See my disclosure policy here.
My children love tales of adventures and heroism.
I love stories that teach them to be humble leaders and faithful friends.
And when the two combine, we have a family favorite for sure.
Stories have been shaping my children's thoughts and ideas since they were just toddlers. They delight in fiction like The Borrowers and The Littles. They thrill at fantasy such as Avi's Ragweed series and Brian Jacques' Redwall tales.
But I really celebrate when I find another series of books like C.S. Lewis' Chronicles of Narnia or Tolkien's The Hobbit that teaches them character and valor from a Christian perspective, even if it's an unspoken one.
Here are seven fantasy fiction series my children love to have read and re-read….
"Fairy tales say that apples were golden only to refresh the forgotten moment when we found that they were green. They make rivers run with wine only to make us remember, for one wild moment, that they run with water."
-G.K. Chesterton, Orthodoxy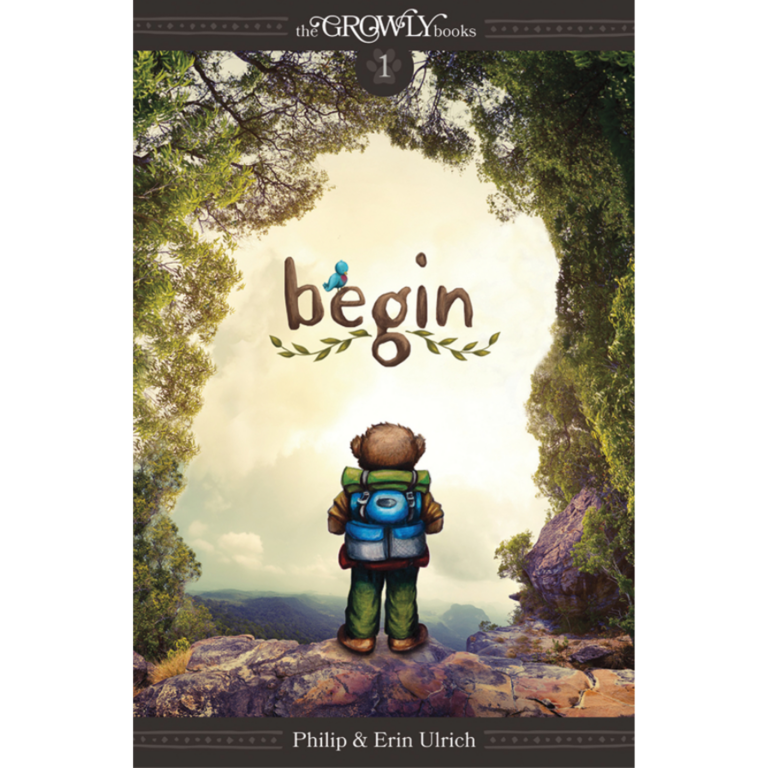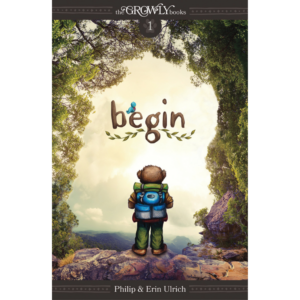 What's not to love about a story about bears? Growly was an instant favorite with our kids. He's loveable, relatable, and looks positively huggable. Growly's coming of age ritual takes a different turn than he expects when the bird Tully brings a tip that may lead him to his father's long-lost friend CJ. Along the way, Growly and Tully are befriended by a monkey named Chippy. And together, their adventures take them through rainforest, over mountains, across the ocean, and in fact into the world of men, until finally, they find the clues they seek.
But will they be in time to save CJ? And will Growly ever be able to make it back up the Precipice to his family and Ember? Enjoyed even by the littlest listeners, this series belongs on your shelf with all the classic bear stories like Paddington and Pooh. (Don't miss the Companion activity books and study guides for Begin and Haven!)
"The Growly Books is one of the best children's series I've come across in years. These books are full of fun, family adventure which offer our children uplifting life lessons – all wrapped up in an engaging story. Delightfully illustrated, they make for fabulous chapter books for your new reader, or wonderful read-alouds for the entire family."
~ Lisa Jacobson, Club31Women
*Full review of The Growly Books here: How to Find a Charming Book Series for Your Children
Reading Level 8+, Read-Aloud 0+
"When I was ten, I read fairy tales in secret and would have been ashamed if I had been found doing so. Now that I am fifty, I read them openly. When I became a man I put away childish things, including the fear of childishness and the desire to be very grown up."
-C.S. Lewis, On Stories: And Other Essays on Literature
Rabbits with swords. Can you picture them?! Rabbit siblings Heather and Pickett Longteader are suddenly swept away from all they know and love. Will tragedy bring them together or tear them apart? Who can they trust? Will they find their family again? S.D. Smith's "new story with an old soul" emphasizes themes of friendship, bravery, and sacrifice along with poignant lessons on pride and trust.
Once you've gotten to know these faithful rabbits, you won't want to miss the accompanying Tales of Old Natalia (beginning with The Black Star of Kingston) as well as the Green Ember Archer books (starting with The Last Archer).
Reading Level 8+, Read-Aloud 4+
"We do need to go for the heart. The heart is where the affections are moved. A good story aims for the heart and it carries the mind in the same action."
-S.D. Smith (in an interview on Read-Aloud Revival)
We need more heroes who are willing to fight for and protect the helpless. Meet Urchin of the Riding Stars and his mentors Crispin and Padra in Urchin of the Riding Stars. They live on the enchanted island of Mistmantle with the other squirrels, hedgehogs, moles, and otters. But there is evil lurking in their midst. Can they prove Crispin's innocence when he is falsely accused? Is the rationing necessary? Who is really true to the King–and the Heart that made him?
*Content warning for young/sensitive readers: book one deals with the topic of "culling" the weak and disfigured. It is handled carefully and shown to be the evil that it is, but is a recurring theme.
(This series is being republished by Purple House Press.)
Reading Level 12+, Read-Aloud 8+
"The world of children's books just now looks for excitement, danger, adventure, thrills, pace. Perhaps we're all missing something. We're missing the fact that generations of readers have warmed to the stories of a gentle and sensible bear who doesn't storm about, do anything stupidly dangerous, or even fidget. [Paddington] gets on with things, speaks politely, and raises his hat, and the world is better for him."
–Margaret McAllister on From the House of Stories
What does it look like to "love goodness more than you fear evil?" Twelve-year-old Aiden Errolson is just a boy tending his father's sheep, longing for a real adventure like those of his forefathers, until the day he first hears the bark of the bog owl. Can he believe Bayard the Truthspeaker's words of prophecy? Could it really be that legends he's heard all his life about the Wilderking are coming to fruition? The adventures that come to Aiden are tales sure to thrill readers young and old. But more importantly, they are packed with profound truths, inspiring readers to act justly, love mercy, walk humbly, and "Live the life that unfolds before you."
"I wasn't sure what to make of any book with the title, The Bark of the Bog Owl (say what?) but this series is absolutely delightful and a favorite in the Jacobson family. Well-written and a wonderful story!"
~ Lisa Jacobson, Club31Women
Reading Level 10+, Read-Aloud 8+
"A virtuous life is a life of adventure—of facing challenges, standing firm, rescuing the powerless, righting wrongs. A good children's book dramatizes that adventure and makes it seem like the sort of life that nobody would want to miss out on. It doesn't just tell the reader what's right; it helps the reader to want what's right."
–Jonathan Rogers
The Larkin are a tiny people with a big God. At just one inch tall, they must fight for their lives against mice and beetles. They train their young men to be warriors, always prepared for an attack from the wild–or from the dreaded Renegades.
With personalities that would fit into any circle of Lord of the Rings Hobbits or Narnian dwarfs, the Larkin are loveable and quite quotable characters. But what sets the Larkin apart from the Renegades–and the rest of their literary counterparts–is their personal relationship with their Maker.
"From the very first page, I was swept up in the adventures from The Tales of Larkin. I've long been on the lookout for an exciting – and yet character-building – book for our younger children to read and such books are not easy to come by these days! Just to be sure, however, I handed it over to our 12-year-old son…and then watched him devour the story even more rapidly than me. Now all 3 of our boys have read this story over and over again. This one is an absolute winner for parents and children alike!"
~ Lisa Jacobson, Club31Women
Reading Level 8+, Read-Aloud 6+
"Scientific research has shown that if an exciting or engaging story is used to teach, the emotional connection with the story stores the information as long-term memories."
–Alan W. Harris
What happens when you climb a tree and find yourself in another world–one that awaits your part in their prophecy? In Lucambra, Rolin discovers that trees called torsils–like the one he climbed–can transport you to other worlds, and everyone has a life-tree called a sythan-ar. But when he meets The Tree of Life, Rolin finds that what he really needs–even more than faith and courage in the face of Felgor and his dragon–is a new heart. The King of the Trees is a fascinating fantasy world with rich Biblical allegory and memorable poetry. "The Prophecy's fulfillment depends not upon age or strength but on our obedience to Gaelathane's call." (Don't miss the downloadable activity book!)
"A friend of the family first suggested these books to us and, to be honest, I had my doubts whether our kids would 'get into them' or not. But, boy! Did they ever get into them. ALL of our kids have devoured The King of the Trees series and read them over and over again. Well done!"
~ Lisa Jacobson, Club31Women
Reading Level 10+, Read-Aloud 8+
"Most modern fantasy authors create imaginary worlds and settings that are cosmologically humanistic. That is, there is no room for God, unless it is a pagan god. Characters in these soulless fantasies must rely upon their own wits and resources, magic, and/or their unique superpowers in order to resolve conflicts… I scrupulously avoid the use of magic and the occult… Instead, I introduce a God-figure Who specializes in working miracles, especially those of the heart and soul. My characters pray for wisdom, guidance and divine assistance and are at their best when they are trusting Gaelathane to help them."
–William D. Burt
It took my children a little while to get into this "scary" saga. But once they got to know Janner, Tink, and Leeli Igiby–and their dog Nugget–they were swept into the adventures of the three children as they run from the Fangs of Dang. Between escapes from the Toothy Cows of Skree, fearsome Sea Dragons, and the dreaded Black Carriage, it's a saga of constant peril and adventure. Will their fear win out or will they stay faithful to their family and friends? Who will find the lost jewels of Anniera? (Fans will want a complete copy of Pembrick's Creaturepedia, too!)
Reading Level 10+, Read-Aloud 8+
"Sometimes it is necessary to paint the sky black in order to show how beautiful is the prick of light."
–Andrew Peterson
What fantasy literary adventures does your family enjoy?
I'd love to hear about them!
Because He Lives,
Gretchen Louise
P.S. Audiobooks are one of my favorite ways to introduce my family to a new series, especially when there is pronunciation of new words from a fantasy world to learn! At least the first book of each of these series is available on Audible or audio CD; sign up for a free trial of Audible and you can choose two free audiobooks.
"Fairy tales are more than true – not because they tell us dragons exist, but because they tell us dragons can be beaten."
-G.K. Chesterton
Here at Club31Women, we recognize that not everyone has the same taste or point of view on books, music, or movies, but we offer these short reviews for your consideration. Our hope is that you will find something new and wonderful on this list of recommended resources!
~ Lisa Jacobson, Club31Women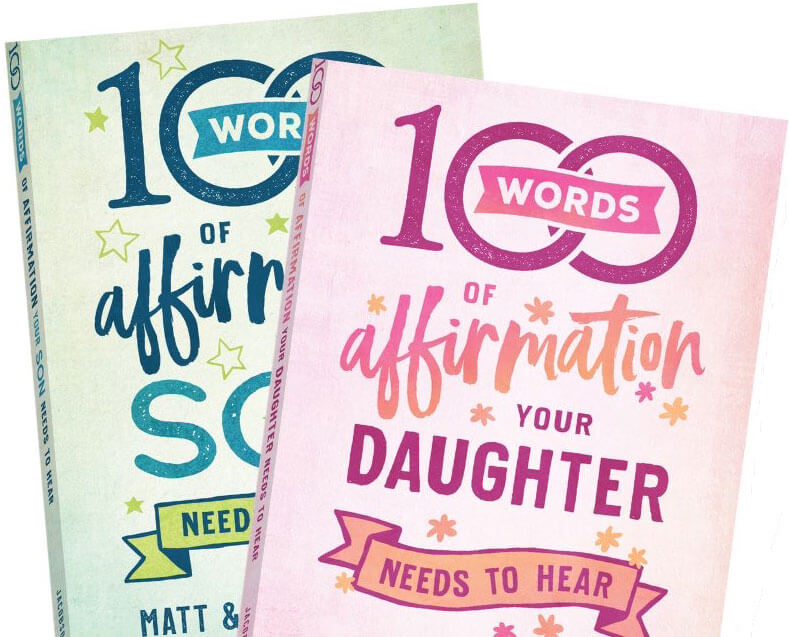 100 Words of Affirmation Your Son/Daughter Needs to Hear
Matt and Lisa Jacobson want you to discover the powerful ways you can build your children up in love with the beautiful words you choose to say every day–words that every son and daughter needs to hear.
These affirmation books offer you one hundred phrases to say to your son or daughter – along with short, personal stories and examples – that deeply encourage, affirm, and inspire.
So start speaking a kind and beautiful word into their lives daily and watch your children–and your relationship with them–transform before your eyes.