Festive Christmas Fiction You Won't Want to Miss This Holiday Season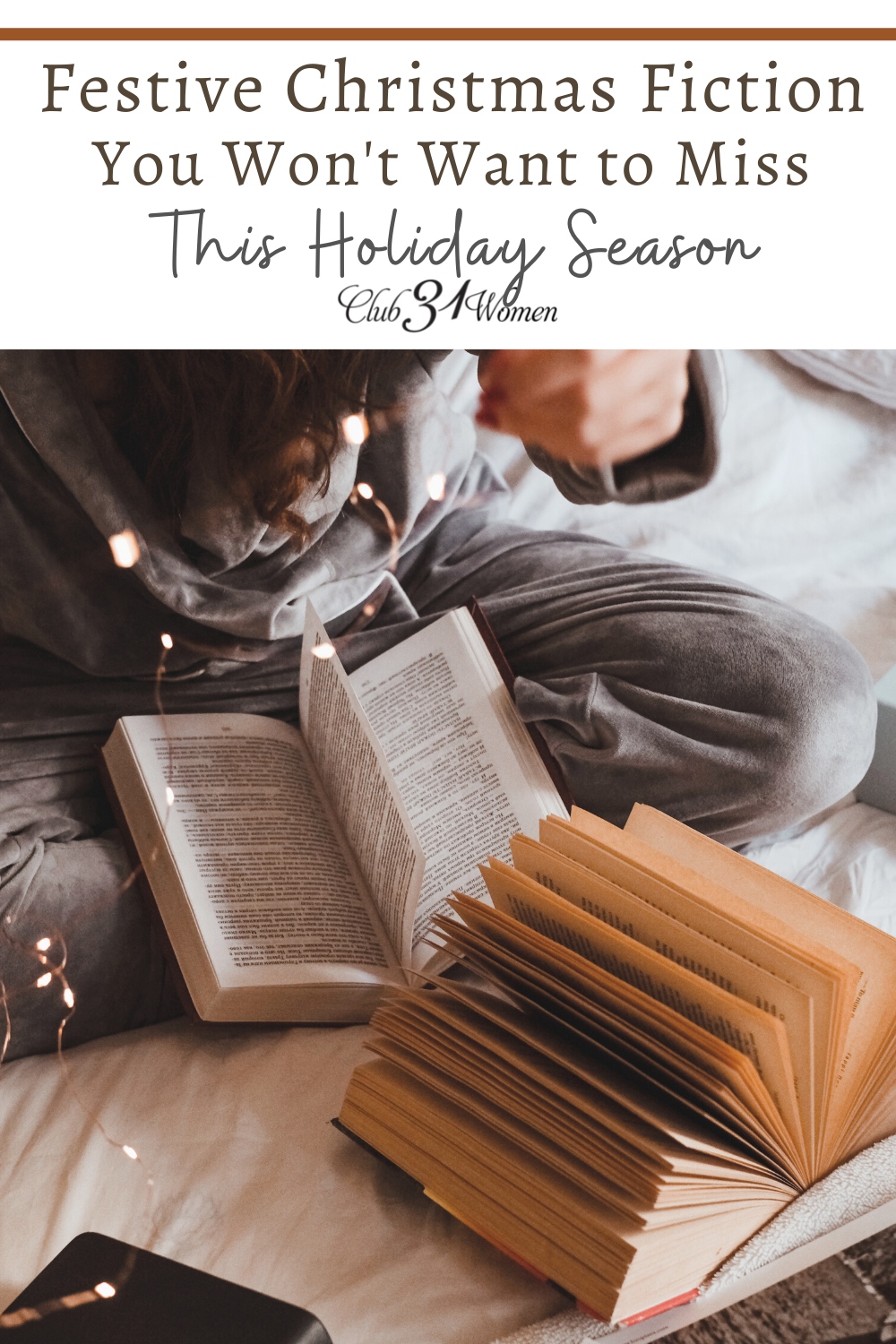 If you're looking for some Christmas fiction to get you in the Christmas spirit, here is a list that is sure to accomplish that!
I admit it, my friends know to expect me to start wearing my favorite pair of Christmas earrings long before Thanksgiving, and my favorite breakfast time music starting in September is a Spotify playlist of Advent songs. Although I live in such a Southern state that often we can wear short sleeves well into the Christmas season, that doesn't stop me from curling up with a good festive novel sure to put me in the Christmas mood!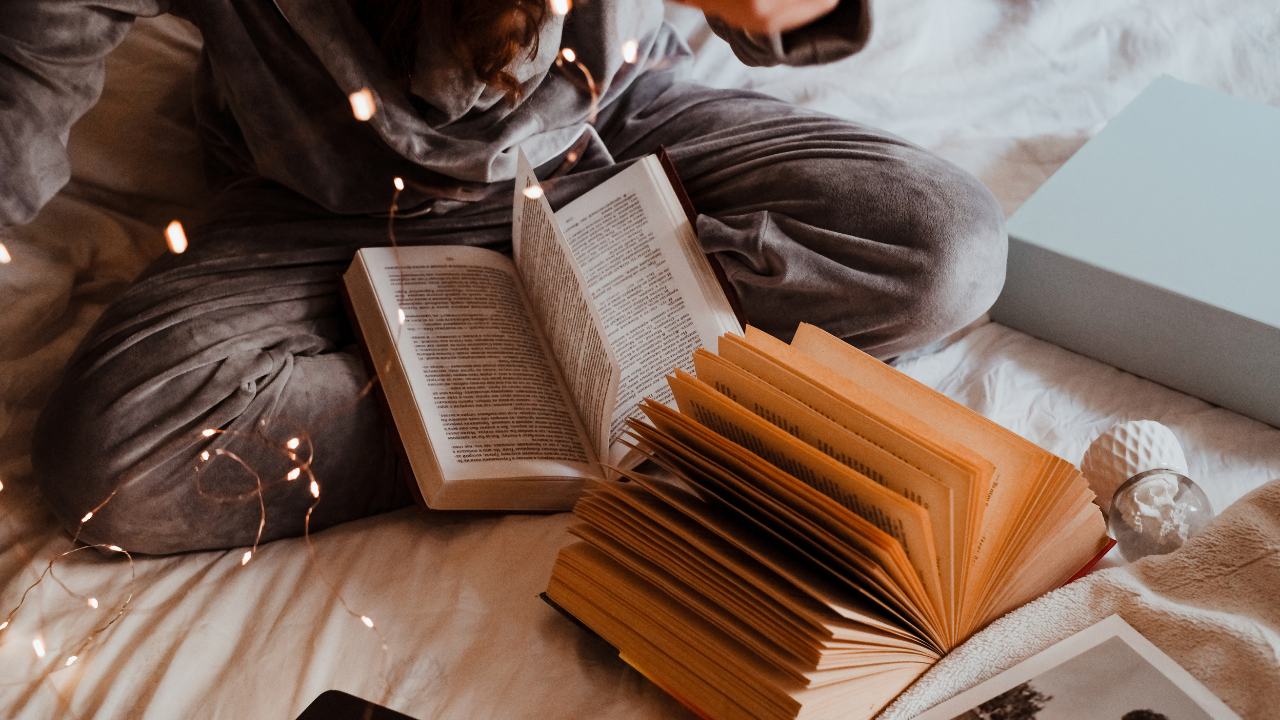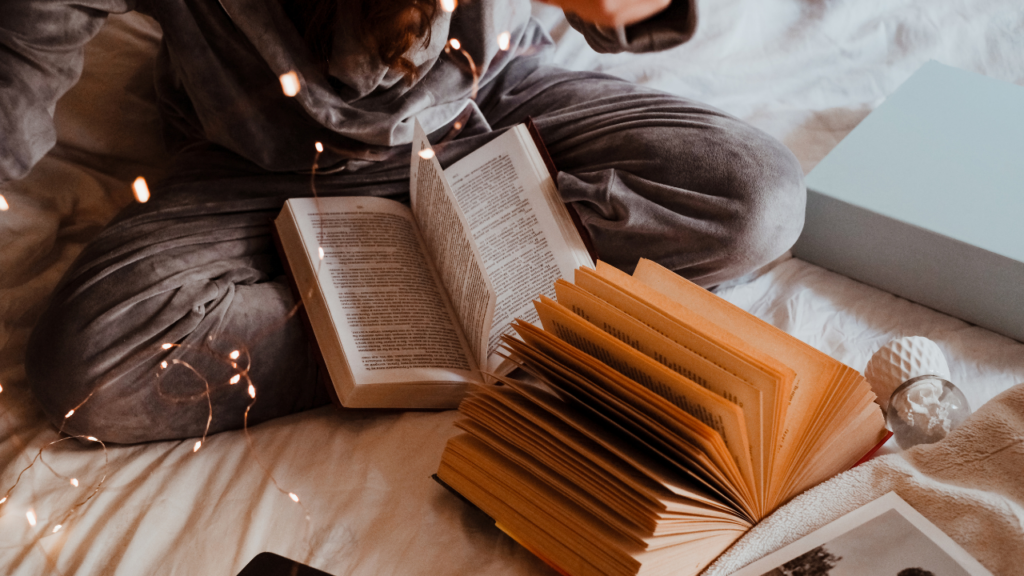 Whatever your personal preference (whether you too enjoy Christmas too much to wait or you honor Thanksgiving in its own right first!), here are some holiday-themed fiction titles to add to your to-read list! Don't forget, you could even create your own Goodreads shelf to better organize them all!
Christmas Fiction for the Holidays
This post may contain affiliate links through which Club31Women might get a small compensation – with no additional cost to you.  See my disclosure policy here.
This book surprised me in the best of ways. First, although it's set at Christmastime, it's not a sappy Hallmark movie. Also, you know how the bubbly red-headed girl is too often the best friend? In this book she's the heroine! Grace is an avid reader and excels at bumbling through real life aided by her fictional life. She's one of the most well-crafted heroines I've ever read, and best of all, she's committed to seeing the hero in her husband! The plot had me on my toes and reading into the night (a rare feat for this mom of a toddler!).
I highly recommend Mistletoe Countess, although I'd probably recommend it only to married readers because of the flirtatious nature of some of the scenes. It is exactly everything I adore about this genre and catapulted Pepper Basham to the top of my must-read list.
If you haven't yet read anything by Pepper Basham, this holiday novella is a great introduction because it packs all the punch of a full-length novel! Such a sweet story full of all my favorite things: fairy tales, mistaken identity, true love, fighting for truth, and Pepper's signature lyrical writing style.
Combined with Christmastime and a subtle Cinderella theme, I read most of Between Stairs and Stardust with a smile on my face!
I have long loved Christy Martenson's wholesome books; this is my favorite yet, and not just because it's Christmas! The Christmas Cactus transports you to remote Washington Territory in 1873. Join feisty Katie Jo O'Reilly as she wrestles with trusting God and a quiet stranger while clinging to one steadfast desire—making a home for her family.
I really enjoyed this charming novel; the gentle love story reminded me of Janette Oke's Love Comes Softly. This book has just the right mix of suspense and romance amid a thriving farm life that fascinated me!
Enchanted: A Christmas Collection by Melissa Tagg
Masterful at weaving contemporary stories that grip your heart, Melissa Tagg's collection of Christmas novellas are the perfect trio of titles to start reading this Christmas season. I adored each heroine in turn, but Maren of One Enchanted Christmas is my favorite, of course, because she is an author. And even though these are novellas, the stories are rich in-depth in their own right as they follow three adult siblings through various adventures until they find true love.
If you are a fan of Melissa's small Iowa town of Maple Valley, often featured in her other full-length stories, you are going to love this Christmasy collection.
But I mustn't forget to mention that Melissa broke out of her usual Iowa fare to offer us this little gem of a holiday novella, One Royal Christmas. Travel to the little town of Tinsel and find a decrepit library and a charming librarian who is as surprised as anyone when a real live king walks through her door! This standalone novella offers the best of both worlds: a compelling look at what it means to put our dreams on hold and sacrifice for those we love and what can happen when we remember God is really in control of our lives and has dreams for us better than we could hope or imagine, but we must trust Him first.
While we're looking at novellas, here's one by another of my favorite authors, which takes us back in time to a circus at Christmastime! If you haven't yet read Joanne's The Lady and the Lionheart, you may want to skip this one until you do (consider this your invitation). Its adorable cast of characters are best appreciated after experiencing the full-length novel that precedes it, but Christmas at the Circus left me with a happy smile on my face at the chance to revisit characters I came to know and love!
Camden's signature lyrical style shines in this holiday novella set in a crumbling castle in Gilded Age England. Mary, the mistress of the estate, is struggling to restore her home to its former glory with the help of an American investor she's never met — until Christmas. Through letters, they have to come to know and care for one another, but what will happen when they finally meet?
I enjoyed this story's nuance and the characters' way of getting under each other's skin! If you're ready for a book with plenty of banter and stubbornness, start with Christmas at Whitefriars!
My epistolary short story bridges the gap between my Steadfast Love trilogy and Follow the Dawn and contains a similar cast of characters, so it's probably best appreciated upon reading my prior books. Letters Home reveals more about the former almost-nun, Margried–and her family. See the events of the Steadfast Love series unfold through Margried's eyes—and meet the sister she never mentioned but with whom Margried longs to reunite . . . if Anna will ever write her back.
More Christmas Fiction books you may want to try…
I've not yet read them, but they come highly recommended!
Need even more recommendations? Here's another amazing list of Christmas Fiction for you!
Leave a comment on my Facebook page with your own perspectives on these titles and/or your own festive fiction recommendations of what I should read this Christmas season!
All my best,
Rachelle Rea Cobb
Here at Club31Women, we recognize that not everyone has the same taste or point of view on books, music, or movies, but we offer these short reviews for your consideration. Our hope is that you will find something new and wonderful on this list of recommended resources!
~ Lisa Jacobson, Club31Women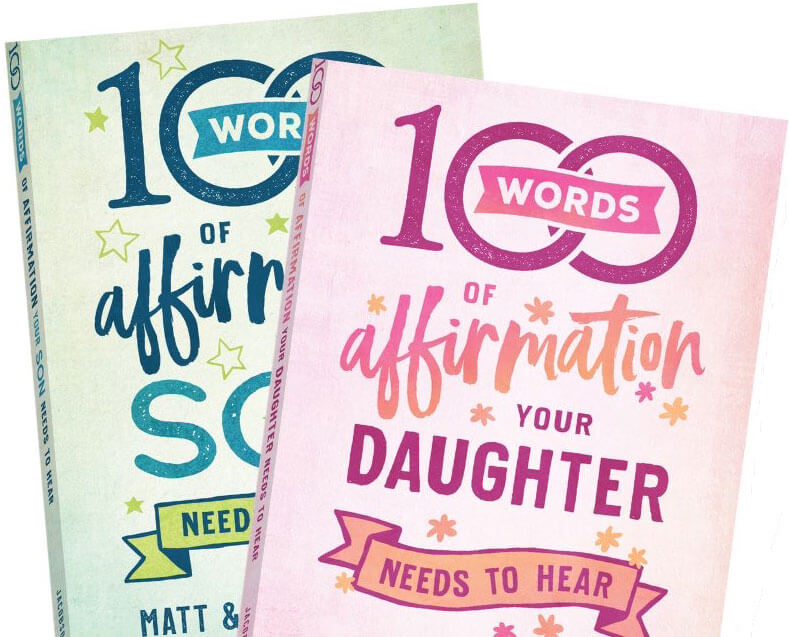 100 Words of Affirmation Your Son/Daughter Needs to Hear
Matt and Lisa Jacobson want you to discover the powerful ways you can build your children up in love with the beautiful words you choose to say every day–words that every son and daughter needs to hear.
These affirmation books offer you one hundred phrases to say to your son or daughter – along with short, personal stories and examples – that deeply encourage, affirm, and inspire.
So start speaking a kind and beautiful word into their lives daily and watch your children–and your relationship with them–transform before your eyes.