Christmas Christian Fiction That Will Warm Your Heart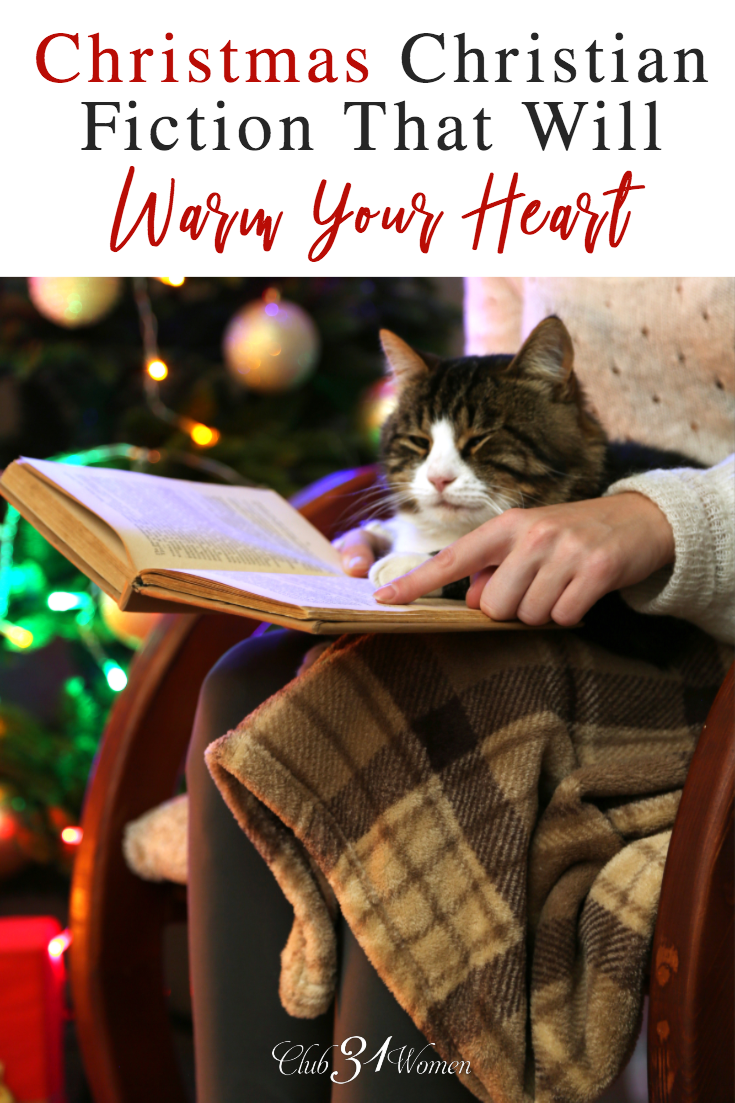 A good Christmas story can bring hope to your heart when this season is hard. Christmas fiction can also make this season just a little bit sweeter.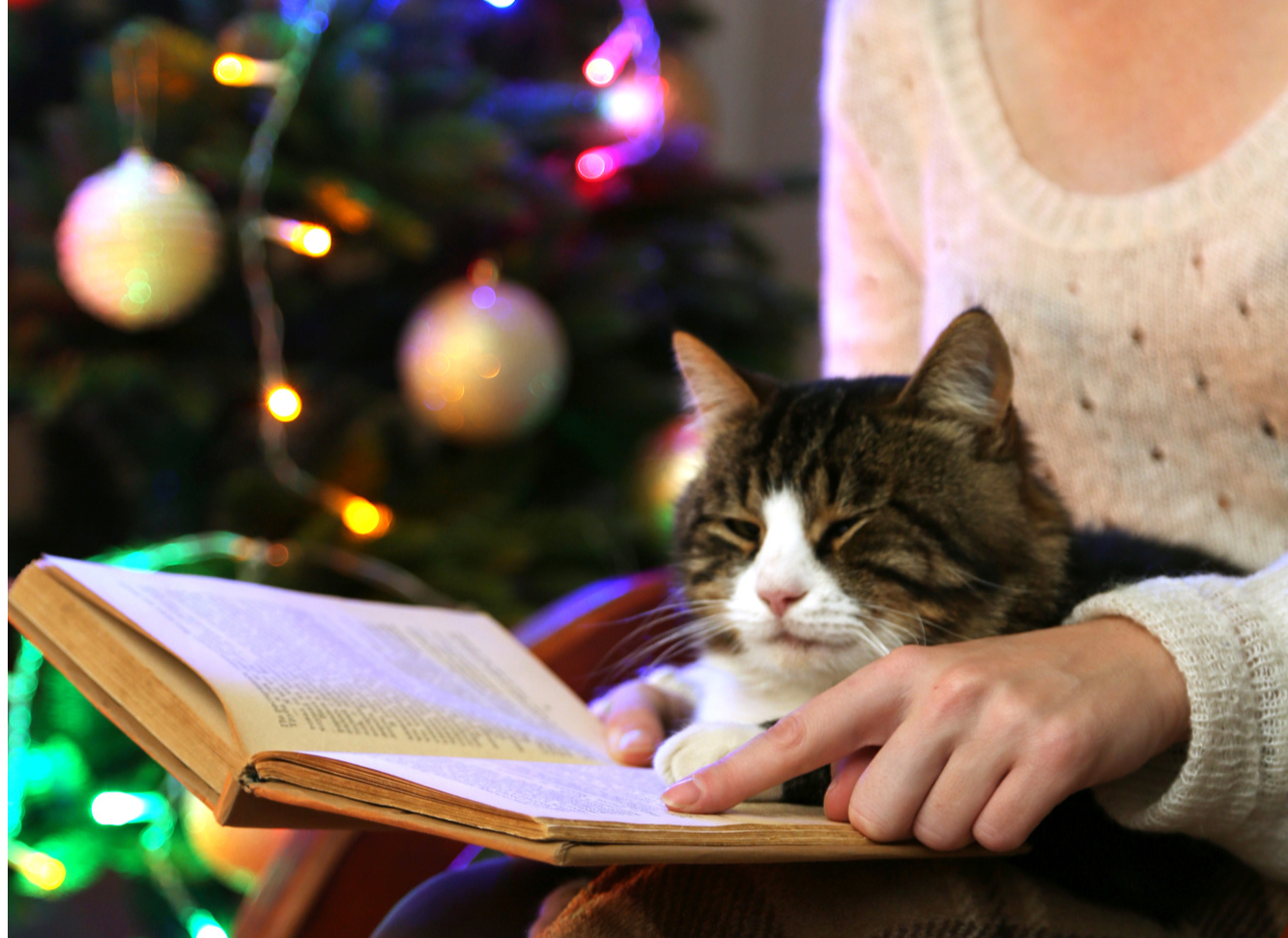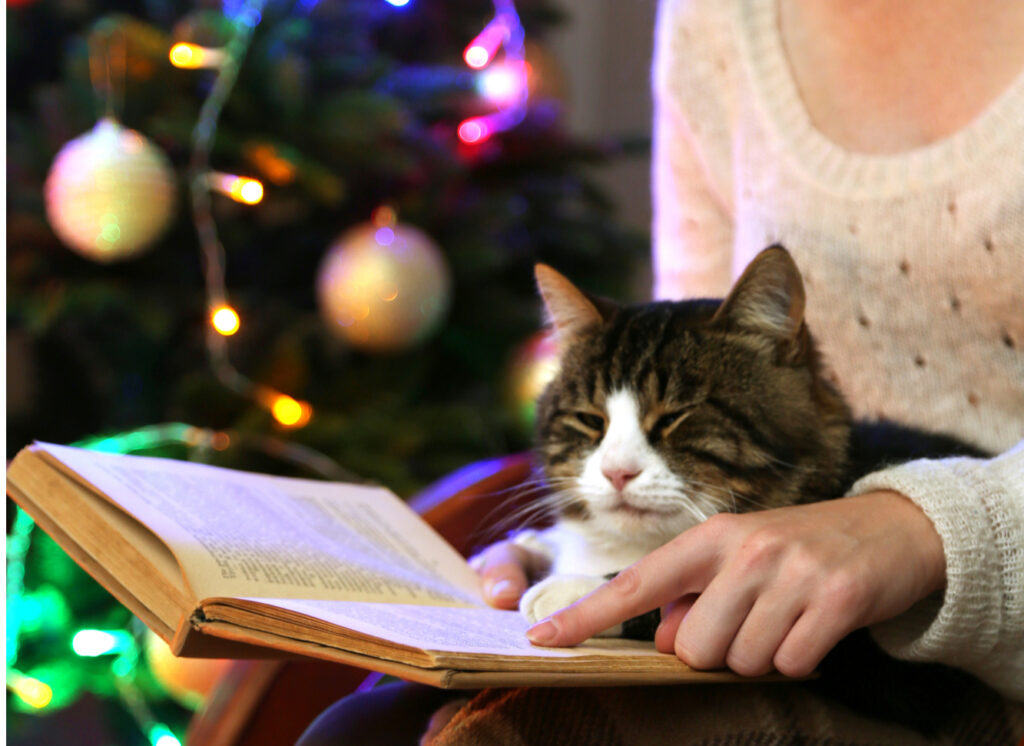 For me, there is nothing like a Christmas tale to push back at the dreariness that can creep in this time of year. In Christmas, I see hope. I see joy. I see love. And Christmas stories capture all of that, even in the middle of their realistic and relatable portrayal of the hardship and struggles that we all experience. Christmas stories remind me that I'm not alone, while giving me hope to press on.
Ever since I compiled a list of my favorite Christmas story collections a few years ago, friends and strangers have sent me recommendations for all kinds of Christmas stories. I have been delighted with each title that I've read and with each amazing new author I've gotten to know through their books.
The Christian fiction authors featured below have done a beautiful job of creating characters that I couldn't help but laugh and cry with–and come to love. From a nod to Charles Dickens to modern-day love stories that will warm your heart, this list has it all. So grab a cup of cocoa and settle in for these wonderful Christmas tales you'll want to read over again each year!
This post may contain affiliate links through which Club31Women might get a small compensation – with no additional cost to you.  See my disclosure policy here.
I had mostly written off modern-day fiction after a few bland stories that felt unrealistic and a little too predictable. But when a book-loving friend started raving about Christmas books by an author I hadn't read yet, I was intrigued. When a collection showed up in my inbox a few days later as a gift, I had no excuses left but to give the Rockland Chronicles and Chautona Havig a try. I have only one regret: why didn't I read her books sooner? If you are looking for better-than-Hallmark-movies heartwarming Christmas stories, you need to read Chautona's books!
Chessie goes all out for Christmas. It's her and her grandpa's tradition. She's definitely not looking for a relationship when she meets Carson in a grocery store (she tells him he's got bad taste in cookies). But when later he manages to knock Grandpa off a ladder 31 days before Christmas, things begin to change, one kiss from the kiss-a-bell at a time.
As a successful bakery owner, Audrey has little time during the holidays to take care of her own home. When a nosy friend who has offered to clean for her in exchange for Christmas cookies discovers a secret, a series of events is set into motion that will rock Audrey's world and threatens to ruin everything. With the secret out in the open just in time for Christmas, will Audrey find healing, forgiveness, and hope again?
I'll warn you right up front: get that box of tissues and keep it handy for this one. Emily is an artist with a heart for underprivileged children in a local school. Her heart aches as she hears one little boy's wish to find his father before his terminally ill mother passes away, and she determines to help him find his family. Joining up with the little boy's mama, she sets out to track his father down only to find the answer is one that absolutely destroys her life as she has known it. She makes hard decisions and asks hard questions. Ultimately, will she be able to recover from the truth she finds?
Sometimes all two people who already love each other but don't know how to say so need is a little nudge…or in this case, a creative challenge from their elderly neighbor to help them to get on the same page. This adorable story had me grinning, laughing and crying happy tears throughout it.
A family vacation no one really wanted but thought they should take anyway. A crazy chance meeting on the beach. A disastrous accident. And a love story? This book is relatable in so many ways, and yet so crazily creative at the same time. I'd have a hard time picking a favorite of Chautona's, but this one is in my top five.
Get your tissues ready because this one's a tear-jerker, in all the best kind of ways. Mallory leaves everything behind to be with her elderly great uncle in his sunset days. What Christmas miracle and beauty can come from the last days of a beloved family member? A touching, beautiful story worth adding to your Christmas collection!
Annual Christmas Lights Collection
Each year, four authors collaborate on a Christmas Lights Collection. The four titles below were all part of the 2020 All Is Bright: Christmas Lights Collection.
I had never read any of Kari Trumbo's books until this fall, and she quickly became a new favorite Christmas author. Merry and Dashing's story begins in an unlikely place–the thrift store. Well, Merry hates Christmas and Dashing actually is pretty dashing. And he really wants Merry to learn to love Christmas for the beautiful time of sharing that it can be. But can he break the ice that Merry has built up around her? Will Merry let herself be touched by the gift of giving during her time volunteering?
Starr Lewis could not be having a worst holiday season. Going home indefinitely, jobless, and single–just in time for her sister to marry the boyfriend who dumped her unceremoniously two years earlier–was anything but a Happy Holiday in the making. But for Starr, the bitter things that seemed like an end to everything were just the beginning of a chance to live the life she always dreamed of–and to rebuild the bonds with her family that she craved all these years.
Charlea grew up as the child of a hippy mom who stayed when the rest of the group left. She had tried to leave all that behind–but when her home burned down and her career was struggling before it even got going, she found herself back on her mother's homestead, with nothing but a broken-down old car and her laptop to her name. And then the man she'd had one embarrassing date with 12 years earlier began showing up when she least wanted him to. When her mother and daughter break the news that they have plans to build their dream on the old acerage, Charlea is forced to face herself, her fears and the future…and what she's going to do with a beautiful second chance at true love.
Reagan has had a worst enemy since high school and she's spent a lot of time tallying up all the reasons why he ruined her life back then. But when she literally runs into him back at her old high school on a visit home, he asks her out and she cannot believe he has the audacity after all he's done. She agrees to go out with him if he will apologize for one of the wrongs he's done on the date. Alex can't figure out what she's talking about but he accepts the challenge. In the end, will Reagan be able to forgive him for what she thinks he's done?
More Christmas Christian Fiction Collections
I love collections of Christmas stories because it's a great way to discover new authors that I want to read more of! This year, I added four new writers to my list and I can't wait to read more of their books in the coming years.
This collection is filled with delightful storytelling. If you are familiar with Sarah Edin, you'll adore getting a glimpse at familiar faces in the heartwarming Christmas at Falstone Castle, where Christmastime brings not one but two-second chances at love to the family. All four of the novellas in this collection were excellently done. You will come to love each set of characters, and enjoy a good laugh through Tis the Season to Be Daring, guaranteed!
The Christmas Heirloom by Karen Witemeyer, Kristi Ann Hunter, Sarah Loudin Thomas, Becky Wade
Four generations. Four love stories. One family brooch. This collection of novellas begins in Regency England with a family heirloom that brings two unlikely hearts together. You'll travel through Texas in the 1800s and end up in modern-day Washington as the beautiful family brooch continues to be instrumental in the fourth love story. It's wonderfully done and kept me reading far too late into the night.
You wouldn't think of a beauty contest as the foundation for three beautiful love stories, but the Miss Snowflake Pageant at Christmastime is just that. Set in Montana's capitol, you will find themes of self-worth and beautiful truths about how God puts esteem on His children in this collection of three Montana Christmas romances.
With a nod to one of the most famous writers of Christmas stories, Charles Dickens, Michelle Grieg weaves three beautiful tales of Christmas set in Dickens' Victorian England. Filled with absolute gems of lines, these stories will grip at your heart, and thrill you with their very worthy characters and their stories.
"… real joy is not found in the best moments of life, but in trusting that God is making the best of every moment."
A Very Bookish Christmas by Sarah Holman, J. Grace Pennington, Katge Willis, Rebekah Jones
I have recently become a fan of retellings and stories that give homage to classics that we all know and love, while creating their own unique feel and characters. I couldn't help but smile my way through these new stories that carry familiar themes from Pollyanna, Sherlock Holmes, my beloved Anne of Green Gables, and Daddy-Long-Legs!
The Turner siblings are all adults when the bleak days of World War II settled down over the United States. Each one of these three books tells the unique but intertwined story of a sibling as they face the heartache of loss, loneliness, and separation of war. It tells of their struggle to pick up the pieces after they return home from serving abroad. I have never read such exquisite teamwork in a series in which each book is written by a different author. The stories shine with each author's amazing talent and yet they are in perfect harmony with each other. Each of these authors are stellar writers so if you are interested in a glimpse into World War II, this is the collection for you!
More Christmas Christian Fictional Romance
The nation is torn in two by the Civil War, and it feels anything but festive. A newly widowed mother and a wounded Confederate soldier are brought together in the unlikely place of a Relief Society Auction. Together they discover the true meaning of the Christmas season and what it means to have sacrificial love. This story is set not far from my own current home so reading about the familiar landmarks and locations in this story was such a fun touch for me!
It's almost Christmas but there's a hurricane brewing. Anne is notoriously calm, cool, and collected. But this storm is not only going to test her fortitude and courage but maybe her sanity, as well, as she rides out the storm with her highly anxious and slightly demanding elder sister. Along the way, Anne learns a few things about her sister, herself, and the ferrier who goes out of his way to make sure she's okay.
If you fall in love with the Coopers in this story, you'll want to read Ruth's other books in this series to get more backstory about the whole family!
Though this sweet little novella, a companion to the Steadfast Love Series, is not directly related to Christmas, each letter home to a beloved sister is filled with the wish that come Christmas, they will be reunited. The story ends leaving us longing to know if Anna ever gets her sister's letters, and will she ever be brave enough to leave? Rachelle's new novel, Follow the Dawn, which will be released in February, will give us all the answers we crave!
The last thing Kade expected when he signed up for the local Cowboy Santa program in Saddle Springs was to find his ex-fiancee was back in town. Battling past memories and his own hurting heart, he must decide how God would want him to treat this unexpected name on his Christmas list. Will Kade and Cheri ever get a second chance at their love story?
The Cowboy's Christmas Reunion is the first part of a five-book series, so be sure to add them all to your wishlist!
Sanford Stone didn't know it, but his family had started calling him "Scrooge." After he broke off contact with his best friend at Christmastime and then the woman he loved walked out on him during the Christmas season, he couldn't bring himself to celebrate or even hardly acknowledge the season, even six years later. But his grandma has had enough of "Scrooge" and wants her grandson back. When he agrees to celebrate Christmas for 31 solid days, he never dreamed that what he was signing up for. Will his grandmother's plan help "Scrooge" get past all the hurt and grudge he has against Christmastime or will it make everything worse?
Single mom Maria is struggling to hold it all together with her many roles. As a part-time housekeeper at Hope Ranch and part-time student, she is working hard to provide a steady and stable life for her little son. But when she gets bad news about her son's health, everything feels like it is about to shatter. And then there's Cyan. Does Maria dare to risk being vulnerable for the chance of finding love?
Can an entire town pull together to reunite two hearts? A decade ago, Nick and Audrey had been young and in love. But a promising career in hockey pulled Nick away from the only place Audrey wanted to put down roots. And then one day, Nick came back. When Audrey started getting handwritten notes tucked into the wreath she bought at the annual auction, she thought it was Nick. On Christmas Eve they discover they have a mystery on their hands. Who is responsible for the notes? And can Nick and Audrey find their way back together again?
Seven years ago, Ashley had her heart completely broken on Christmas Eve. Since Wonderland no longer held any wonder or promise of a future, she left. And she never planned to come back. Ever. She flipped her way through houses across the country, earning a living and staying too busy to think too much about Sam. Until her one friend and business partner forced her hand and brought her back to the place she used to love–her grandmother's old home–and the man she still loves who hurt her. With a lot of faith and prayer and a little help from the mysterious Nick, will Sam and Ashley find their way back or is it too late to bring back the wonder of Wonderland?
This book by one of my top favorite historical fiction authors is a must-read. It tells the story of the roots of what has become the tradition of St. Nicholas today. It reminds us that there is so much more to the people behind our holiday traditions than the caricatures we often think of today. This story is heartwarming and heartbreaking all at the same time. Beautifully written, you will not be able to put this one down.
Do you have a favorite Christian fiction Christmas story? I'd love to hear which ones you've read and loved!
Blessings,
Chantel Brankshire
P.S. Looking for more?
Here at Club31Women, we recognize that not everyone has the same taste or point of view on books, music, or movies, but we offer these short reviews for your consideration. Our hope is that you will find something new and wonderful on this list of recommended resources!
~ Lisa Jacobson, Club31Women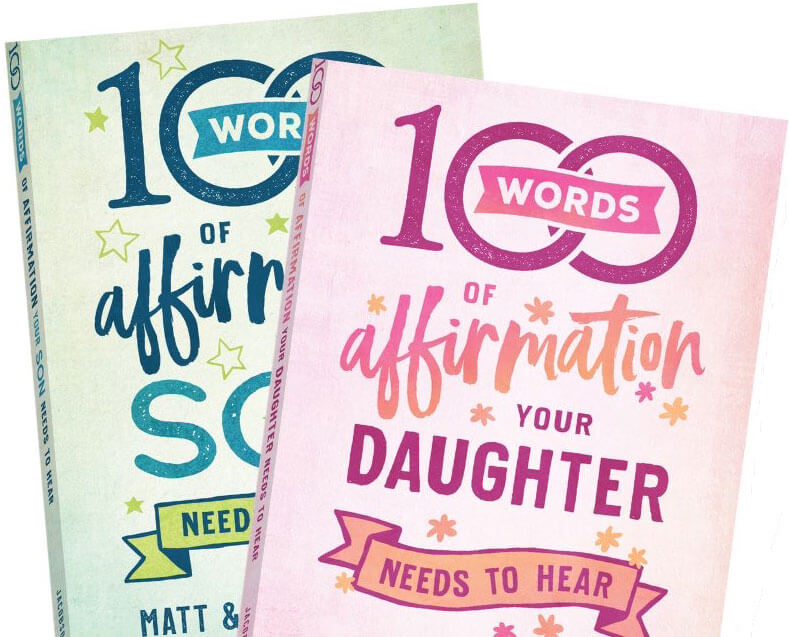 100 Words of Affirmation Your Son/Daughter Needs to Hear
Matt and Lisa Jacobson want you to discover the powerful ways you can build your children up in love with the beautiful words you choose to say every day–words that every son and daughter needs to hear.
These affirmation books offer you one hundred phrases to say to your son or daughter – along with short, personal stories and examples – that deeply encourage, affirm, and inspire.
So start speaking a kind and beautiful word into their lives daily and watch your children–and your relationship with them–transform before your eyes.