8 Picture Books About Friendship and Courage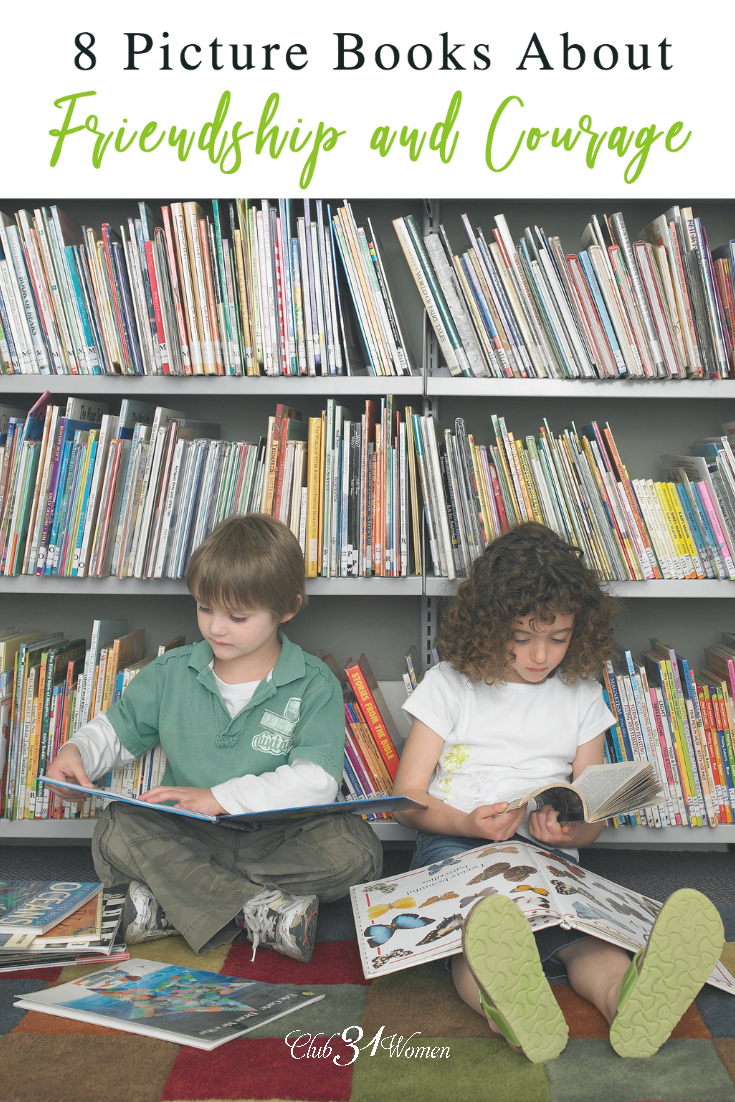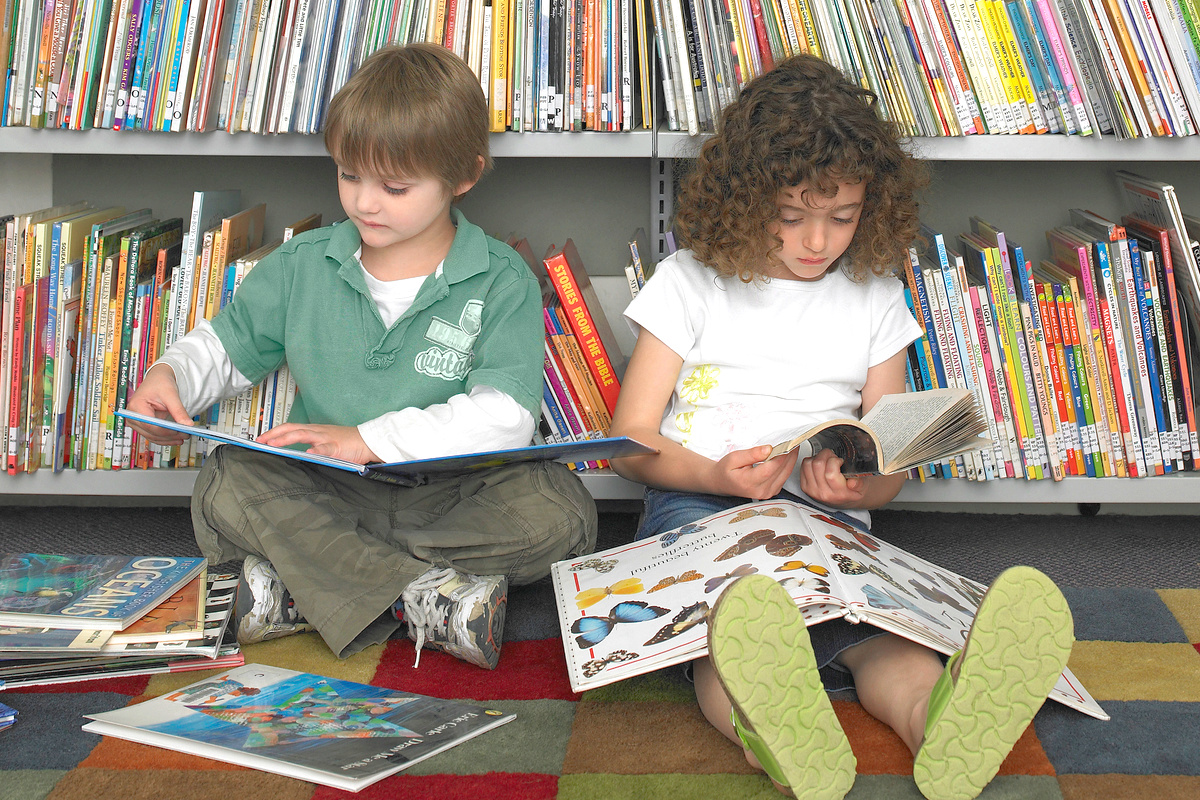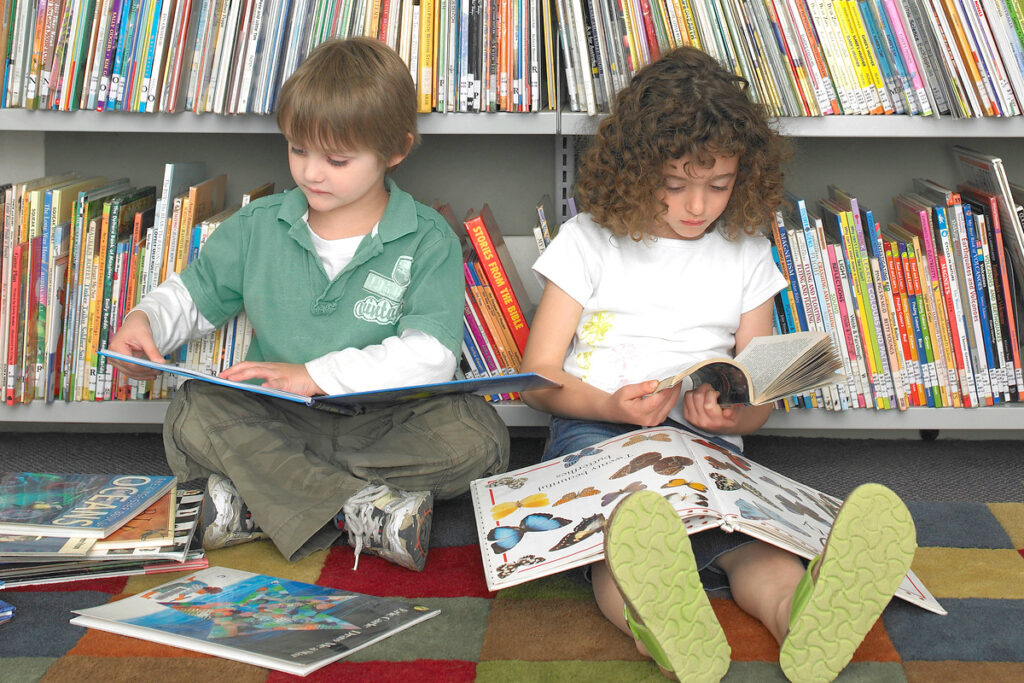 Books can teach us some amazing life lessons. Here are some top-notch books that can teach your children about friendship and courage.
Last summer, after a lovely visit with friends in North Carolina, I boarded a plane and prepared to take the kind of nap introverts take after socializing for more than a day. However, the nap was not meant to be. Instead, I was greeted by the white-haired lady seated next to me and we chatted all the way back to Texas. She was impressive. She had lived all over the world, had ample wisdom to share, and easily evangelized to me before I told her that I too know Jesus!
The thing that struck me the most was this white-haired lady's concern for my generation. We aren't connecting like we should. We are lonely. In many ways, we are isolated. She pulled up a familiar quote on her phone: "To love at all is to be vulnerable." C. S. Lewis knew that well and I can echo his sentiment with conviction. I took a picture of her phone because I knew I needed to think about that far beyond that plane trip.
I believe that's why these two themes go hand-in-hand: courage and friendship. It requires courage to take action and be a friend. It requires perhaps even more courage to get out of one's own way and let someone be your friend. That's what the eight books below illuminate. They're books about characters like me (and maybe you?) that taught me as a child–or even much more recently–that to love is to be vulnerable or, in other words, friendship takes courage.
This post may contain affiliate links through which Club31Women might get a small compensation – with no additional cost to you.  See my disclosure policy here.
Is there a sweeter book? I'm not sure. Written by popular Christian living author Angie Smith and captured in enchanting artwork by Breezy Brookshire, Audrey Bunny tells the story of a stuffed rabbit who is afraid she will never be chosen from the barrel until the day a little girl named Caroline buys her with her birthday money. Audrey is elated, only there's one problem. Audrey has a mark–an unsightly blemish–and she's determined not to let Caroline see it. Audrey is convinced that if Caroline sees this mark, she won't love her anymore, but Audrey underestimates Caroline's love and the beauty of being one's self.
Based on a true story, Mercedes and the Chocolate Pilot takes place in Germany during WWII. Mercedes and her mother are living in West Berlin and life is going from hard to harder. Her father has been lost, food is scarce and now Stalin has blockaded their part of the city, leaving them without access to the resources they'll need to survive the war. Thankfully, this need triggered the Berlin Airlift, a humanitarian effort on behalf of Britain and the U.S. and a very unique, one-man mission that became known as Operation Little Vittles.
Lt. Halvorsen knew that Berlin needed more than just food and water, they needed hope and something to look forward to. Hope, floating down from the sky in handkerchief parachutes. Hope in the form of candy! This story always gives me goose-bumps. It's about courage, yes, and friendship, but also chocolate. What could be better than that?
Albert by Donna Jo Napoli
Albert is a man who lives alone in a comfortable apartment and he's fairly content to stay right there. Every day he thinks about going outside. He hears the other people bustling down below, he sees the sun shining, but there's always something that makes him think it'd be best to just stay inside. One day it's too cold, another day, too hot. It's not worthwhile, in other words. One day when Albert reaches his hand out the window to feel the weather, a bird drops a twig in his hand. Then another. And another. Soon Albert is stuck in his own home while a home is built in the palm of his hand. But as his new friends hatch and fledge, Albert learns a bit about fledging himself. The whimsical tale of Albert (as well as the next book in this list, Chester's Way) would be perfect for the kiddo who needs everything to be "just so." (Which might just be why my parents added them to my own library many years ago…)
Some books just resonate with children in an almost magical way. Henkes' books are like that, without being trite or agenda-riddled. In this story, Chester and Wilson are two friends who like all the same things. They do everything the same way every day, and they always do everything together. Everything seems to be going swimmingly until a new kid shows up in the neighborhood. Lily isn't like Chester and Wilson. As a matter of fact, she's very, very different. Lily has her own way of doing things and she's not shy about it! At first, it seems that Lily is wrecking everything, but when her innovation gets the boys out of a big pickle, they begin to see things differently too.
This may be the most unique book on the list because it's a book with no words at all! Illustrated by the gifted Jerry Pinkey, The Lion and the Mouse is the classic Aesop fable about the pride of a lion and the meekness of a mouse. At first, I was intimidated to "read" this book to my nephew, thinking it would require too much creativity on my part, but between the artwork and the simple, but profound message, it has become one of our favorite books to share.
I had forgotten how wonderful this book is! Few people can write rhyming stories in a way that really sings. Even fewer can turn and create fantastic illustrations to accompany it, but Bill Peet did! Kermit the Hermit is about a crab that is a hermit (but not a Hermit Crab) and also a bit of a hoarder. He lives alone in a cave on the coast of Monterey Bay where the shortage of food has made Kermit frightened, greedy and selfish. One day, Kermit has a near-death experience and is rescued by a kind boy in a straw hat. Having a bit of a change of heart, Kermit decides he wants to repay the boy in some way. But what can a crabby shellfish do to say "thank you" for this great gift? The answer may surprise you.
The first time I saw this book, I fell in love. For one thing, the illustrations by Kathryn Brown are darling and comical. For another, I absolutely adore the protagonist, known only as "the old woman." She has outlived all her friends and family, so she begins to name her belongings. (Raise your hand if your car has a name! Hers is Betsy.) By naming inanimate objects, she feels she has someone to talk to…but no one to lose.
One day a scruffy puppy shows up at her gate. The old woman tries to shoo it away, but the puppy keeps coming back. Again, the old woman tries shooing it away. If the puppy stays, she has to give it a name, but unlike the old car or the house or the bed, the puppy may not always be here and the old woman doesn't want to risk losing another friend. Sure enough, the puppy goes missing, and the old woman is faced with a big decision. Super sweet without feeling heavy, this book shares a wonderful truth.
Anonymouse by Caroline Rose Kraft
When I went to North Carolina to visit friends, I was also going to pick up a valuable portfolio of original artwork! Megan Cangelose is my friend, pen pal and now co-creator of our new book! Anonymouse is about Parsnip Peppersnatch, a shy and fearful man-mouse who lives in a P. O. box with his faithful wife, Coriander. Though they are safe in their secret apartment, their world is small and their resources limited. Venturing out of the box is too risky! But one day, Parsnip notices a little girl who seems very sad. Day after day she checks her P. O. box for mail, but always comes out empty-handed.
Soon, Parsnip's compassion turns to courage and his story turns to one of adventure, audacity, and a slew of anonymous letters! Anonymouse was years in the making and we are so excited to finally share it with you all. It combines a few of my favorite things: little creatures, the courage that comes from love, and the power of the post.
What books have taught you to be courageous in how you love?
I hope Anonymouse, along with the other books on this list, all serve to remind you and yours of the good things that come from opening our hearts to one another and creating friendship.
May you walk in His sweet light,
Caroline Rose Kraft
Here at Club31Women, we recognize that not everyone has the same taste or point of view on books, music, or movies, but we offer these short reviews for your consideration. Our hope is that you will find something new and wonderful on this list of recommended resources!
~ Lisa Jacobson, Club31Women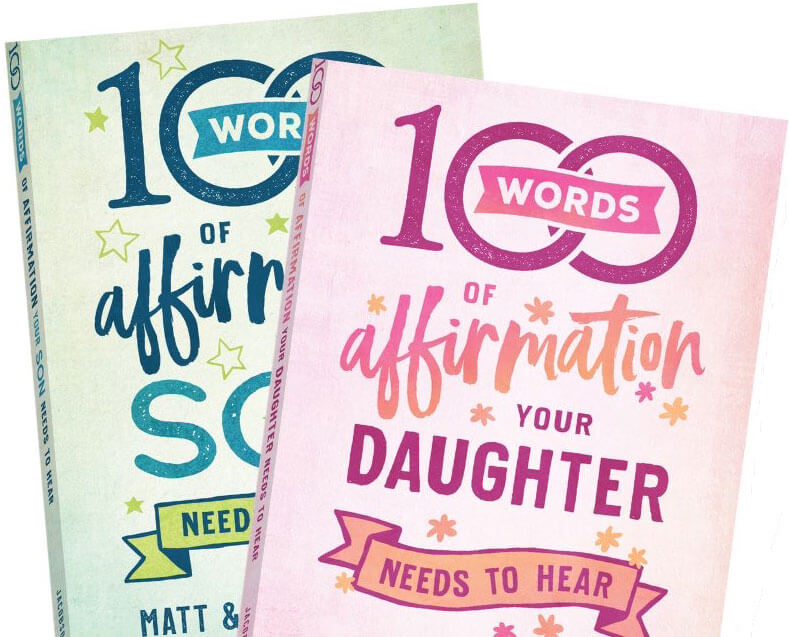 100 Words of Affirmation Your Son/Daughter Needs to Hear
Matt and Lisa Jacobson want you to discover the powerful ways you can build your children up in love with the beautiful words you choose to say every day–words that every son and daughter needs to hear.
These affirmation books offer you one hundred phrases to say to your son or daughter – along with short, personal stories and examples – that deeply encourage, affirm, and inspire.
So start speaking a kind and beautiful word into their lives daily and watch your children–and your relationship with them–transform before your eyes.