All-Time Favorite Christmas Books You'll Be Sure to Love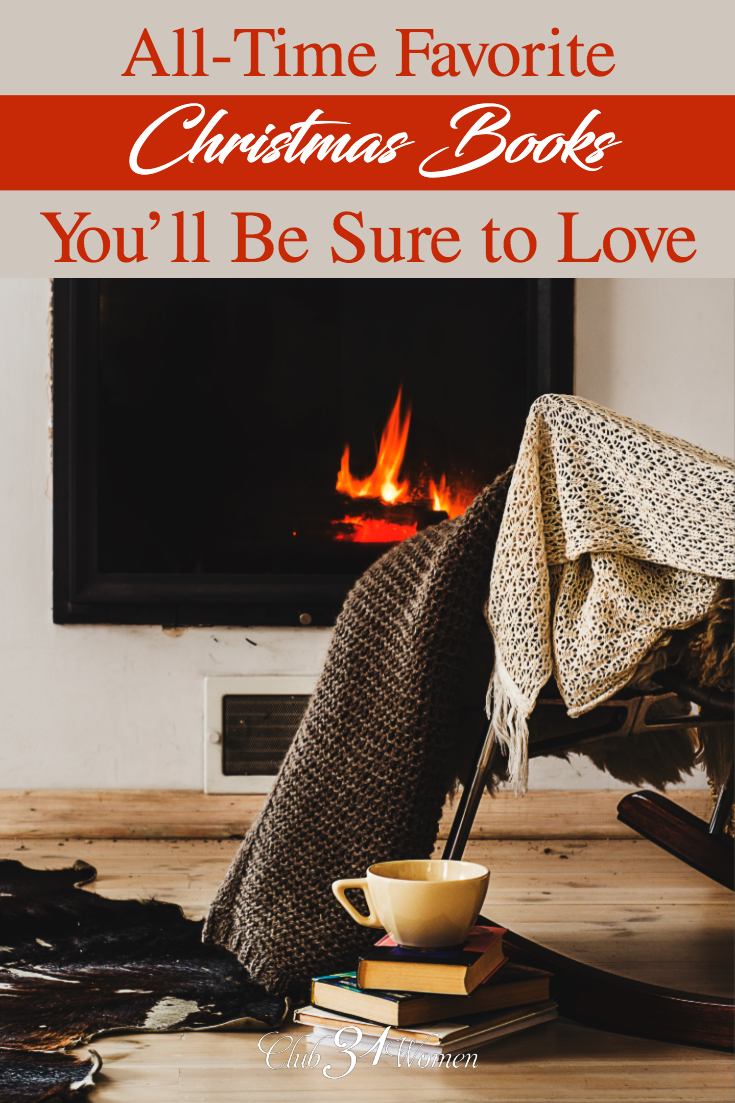 I'm the kind of person who puts off decorating for Christmas until the very last minute. (And if we're going "over the river and through the woods" to my parents' house, I usually end up deciding that the nativity scene is the one and only decor box we're going to unpack for the year.)
This post may contain affiliate links through which Club31Women might get a small compensation – with no additional cost to you.  See my disclosure policy here.
But we have more Christmas books than there are days of Advent.
And I'm always sad that we never have time to read them all between Thanksgiving and Christmas.
So this year, I got out the box of Christmas books when we turned the calendar to November. We're going to put aside all our other read-alouds and immerse ourselves in the stories of the season.
I'm sure we all share a love for Dickens' classic The Christmas Carol (please tell me you own the beautiful Radio Theatre rendition! ). And I hope your bookshelf contains The Christmas Miracle of Jonathan Toomey and One Wintry Night. But here I wanted to share a few of our favorite Christmas books that are a bit rarer.
Maybe you'll find a title or two you want to add to your collection…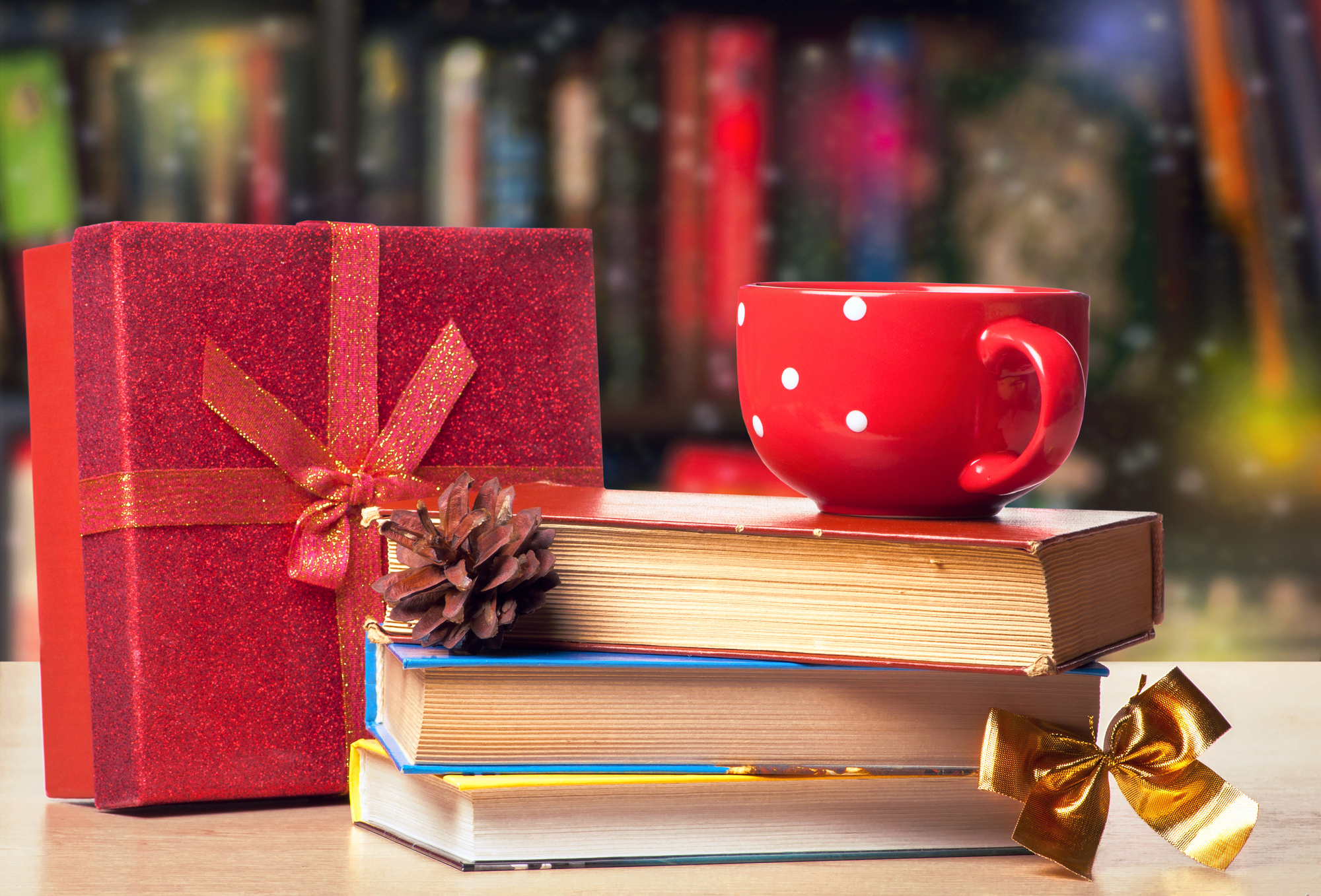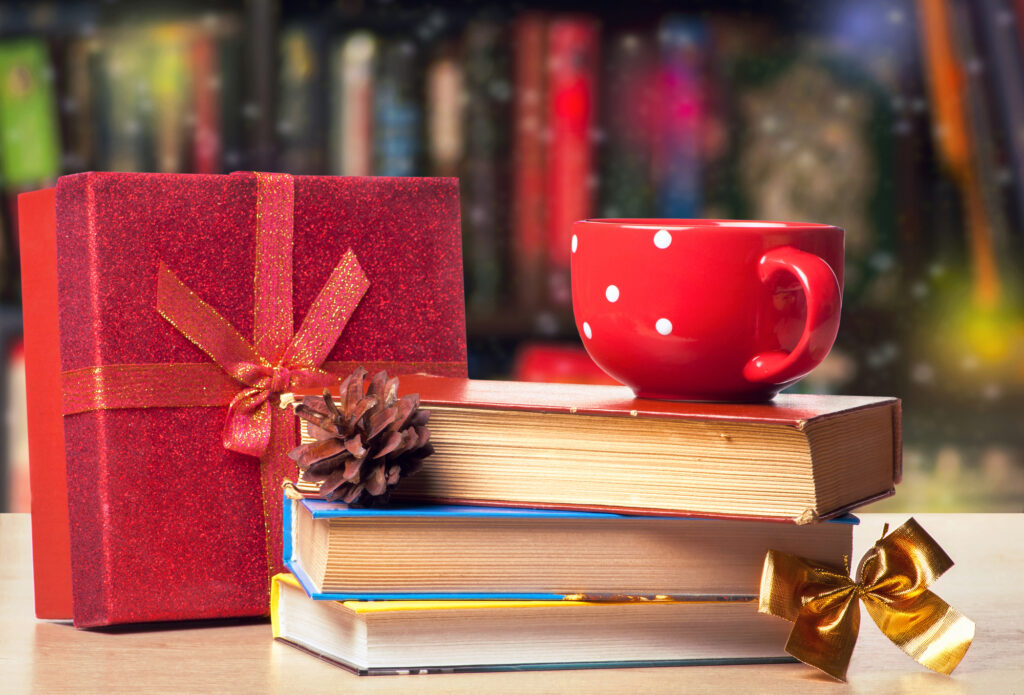 This post may contain affiliate links through which Club31Women might get a small compensation – with no additional cost to you.  See my disclosure policy here.
Christmas Picture Books
Every holiday picture book collection must have at least one version of The Nutcracker and The Polar Express. Children everywhere enjoy the beauty of such classics as Dream Snow by Eric Carle, Carl's Christmas by Alexandra Day, and Merry Christmas, Big Hungry Bear! by Don and Audrey Wood. Here are a few lesser-known picture books that both young and old in our family enjoy each year…
"Really great things happen when God speaks!" With simple repetition of this truth, this book tells the old, old story from Creation to Resurrection. At just the first read-through, my children were noting the parallels and the signs in the Old Testament tales pointing toward the coming of Jesus in the New. Natasha touches on some of the biblical stories you aren't as likely to find in a children's book (Rahab and Hosea find their places with Joseph and Jonah), but she deals with sin tastefully while teaching theology clearly. With bright and cheerful illustrations reminiscent of the Jesus Storybook Bible, this beautiful book is one we keep out all year long.
"It's time! It's time!" This sweet book shows how all of Creation might have celebrated Jesus' birth.
This simple children's story is a favorite around here. (And not just because we sell Christmas trees.) The joy of giving shines through the pages in a way even little children can understand.
This is a sweet little story about a sad, lonely star whom everyone ignored, until the day he shown his very brightest in excitement over the birth of the King! (This book reminds me of The Shiniest Star, a vintage pop-up book of my grandma's that I read as a child.)
With simple text and stunning photos, this book tells the story of Christmas through rock art.
A unique take on the nativity story! Paintings and simple text chronicle the journey of the snake, toad, scorpion, cockroach, bat, spider, and rat who followed the star and were there that night in the stable.
A touching true story of a family who lived by the railroad tracks and fed meals to hobos. A tribute to sacrifice and the love of family.
An inspiring narrative of a boy's childhood wish, a rich man's annual tradition, and how they both touched lives in Appalachia.
When a mute boy is cast for the part of shepherd in the church Christmas play, he has no idea how clearly he'll see the Christmas story played out.
Barbara Cooney's illustrations make this poignant wartime tale even more beautiful.
The moving story of a Christmas miracle on the front lines of World War I in 1914.
Katrina Ansterburg and her family live in the end of an old barn, next to an old overgrown apple tree. A sweet story celebrating family and giving.
Will Christmas come to the lonely island where Ledge Light is? Frances and Peter want Christmas–cookies and singing and presents. But when Papa spots an upturned fishing boat, the children learn that, at the lighthouse, there are more important things than cookies and presents.
The sweet story of a doctor and her daughter who are awakened early Christmas morning to go deliver a baby. Though Emma is sad to give up their Christmas plans, she learns sweet lessons of kindness on this memorable day.
The story of how Queen Charlotte brought Christmas trees to England in 1800.
When Henry and his father sell a load of Christmas trees in New York City, they have no idea how their gift of the unsold Christmas trees will become a seed of a gift that will keep on giving.
Beautiful art accompanies this story of two birds whose home is soon to become a special part of Christmas in New York City.
The sweet tale of a gardener who decided she wanted to grow something different–something that wouldn't be ready by this Christmas, or even the Christmas after that.
A stirring story of a son's sacrificial gift to his father.
The Pageant, Mother's baby, snow… There's so much to look forward to as the Austin family mark their Advent traditions! But seven-year-old Vicky is worried. What if the new baby comes early? They just can't have Christmas without mother.
Take a trip into Christmas past with this story of a little girl who lived in the early 1900's, from the family's perusal of the Sears Roebuck Catalog to the homemade gifts like the clothespin doll. The illustrations are even done in an old-fashioned style.
A delightful tale of two dolls named Sethany Ann and Nicey Melinda. Each December, Laura and Efner give a Christmas in their dolls' honor, complete with a Marionette show. (The book is based on the tradition Tasha Tudor helped her children cultivate with their own dolls.)
The true stories of this country veterinarian have always been treasured in our family, but this tale of a kitten who arrived on Christmas Day is an annual favorite.
Virginia Lee Burton's illustrations have a distinctive comic-book feel to them in this Western tale of a Christmas Eve hold-up, featuring the villain Stewy Stinker, Cowboy Hank, and Calico the Wonder Horse.
A picture book biography of Wilson Bentley, an enthusiastic photographer of snowflakes in the late 1800s and early 1900s. Not Christmas themed, but the perfect way to focus on the beauty of winter and learn about how God created every snowflake distinctly different from all the rest.
The perfect story to read aloud when the Christmas wishes start sounding a little selfish! Little Rabbit learns important lessons about idolatry and the importance of sharing.
Squirrel, Mouse, and Hare find out the truth of Matthew 25:39-40.
Bunny Marlon Bundo wants to do his part for the Christmas party. He collects bits and pieces that represent that represent the holiday season for a special gift for his grandma, but what's he going to make?
At first glance, this book looks like it features a thoughtless little boy who just wants "more." But with a broken ornament, the story takes a thoughtful turn that every mom will appreciate.
What if you were allergic to Christmas trees?! This sweet story will be especially enjoyed by children who deal with allergies.
This rhyming tale made my children and I laugh as each family, in turn, found the Christmas tree slightly too large for their home. (In some ways, it reminded me of a childhood favorite, The Christmas Tree That Grew.)
This book makes me laugh. With an ever-growing extended family, we're thankful for well-established traditions and rotations for where and how we spend the holidays. But even so, sometimes it feels like we have 17 places to be—at once!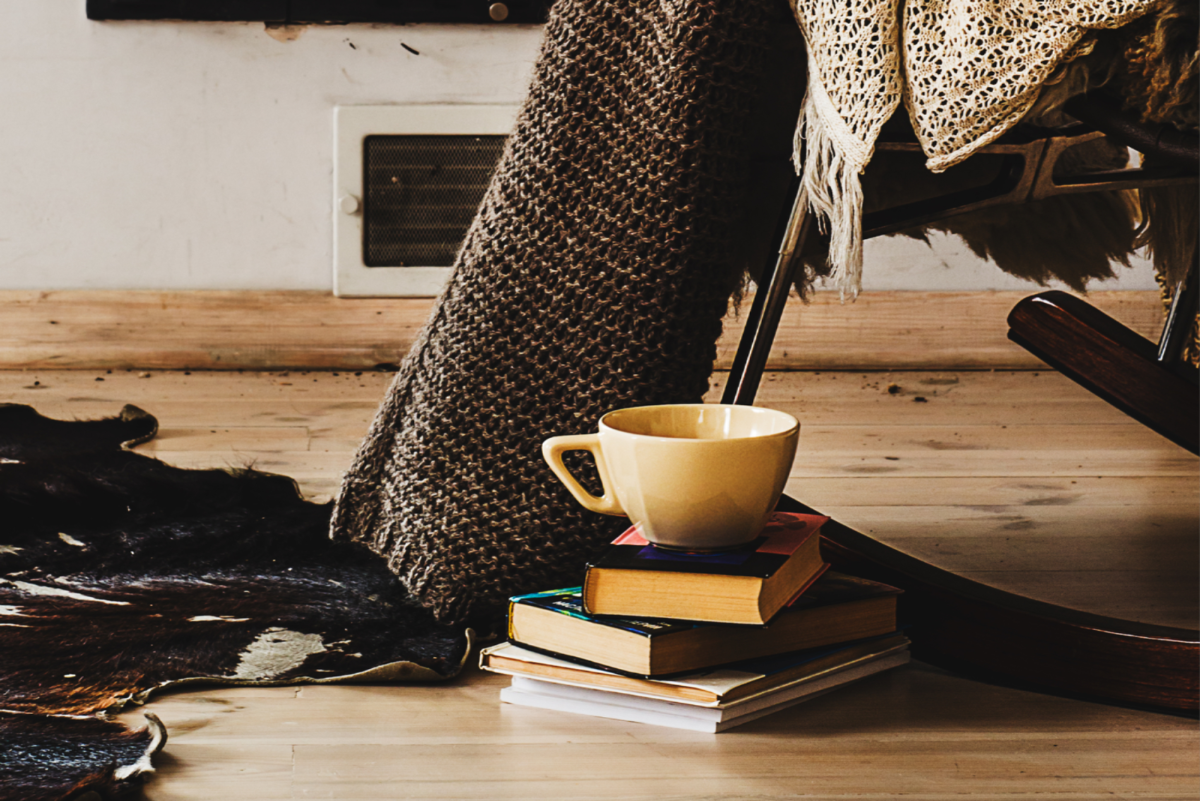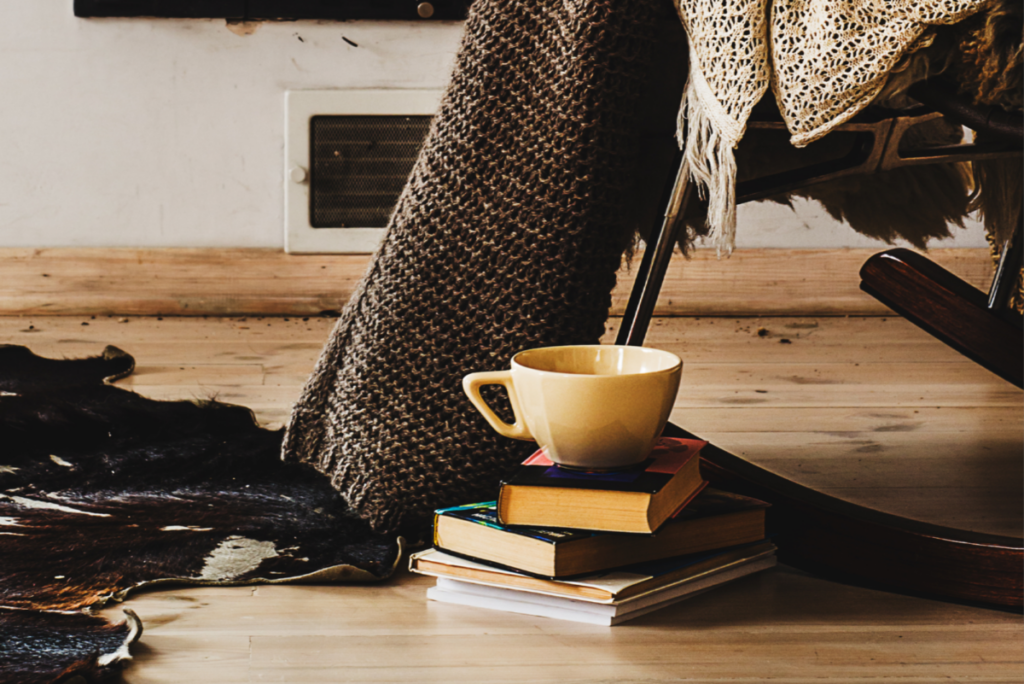 Christmas Books for the Whole Family
While The Best Christmas Pageant Ever may be one of the best known chapter-length Christmastime books, and The Family Under the Bridge and The True Gift appear on every holiday book list, here are a few more unique titles that hold a special place among our books.
This short, classic tale is as sweet and simple as can be. But I dare you to read it with a dry eye. Children of all ages will be touched by the story of Carol Bird, the girl born on Christmas Day.
A wistful tale of a lame boy, his mother, a tramp, and an Irish cop and the Christmas Eve miracle they witness. Coupled with adorable illustrations from the author, this was a read-aloud that kept my children asking for more.
A true and tender story of a poor family in New York City. (Now we want to read Turkey for Christmas, by the same author/illustrator.)
My children love this series featuring a team of animal friends who visit pivotal points in biblical history! Book three can be read on its own as a way to experience the Christmas story through new eyes.
A sermon from the 1950s with timely truths for today. (The edition with illustrations by Barbara Cooney is especially exquisite.)
Watch the story of Christ's birth unfold from the perspective of the angels, as if it were a dramatic heavenly performance. With 30 chapters, this one-of-a-kind telling makes the perfect family read-aloud for Advent. (His books have always been a favorite of my husband's.)
Written in scenes, this is a nativity play, told by a donkey named Max, a star named Ella, and some shepherds. This makes a unique read-aloud and a delightful audiobook!
I like to re-read this story every few years to treasure in my own heart the story that Mary treasured in hers. With a fictionalized look into the love story of Mary and Joseph, this book gives a beautiful glimpse into the turmoil and triumph of that virgin birth.
This classic tale set in the snowy Swiss Alps paints a vivid picture of the pain of anger, shame, and unforgiveness. But it doesn't end there–it showcases the beauty of sacrifice, love, and forgiveness. (The movie would also make a lovely Christmastime tradition.)
Though not in its entirety a Christmas story, I always think of Silas Marner as the perfect read this time of year. The threads of forgiveness and redemption woven through this tale bring out some difficult topics, but the Radio Theatre production makes it one that older children can enjoy along with their parents.
From 1920 to 1943, the children of J.R.R. Tolkien received a letter from Father Christmas each year–written by their own father, of course. He regaled them with tales from the North Pole, including that of the mischievous Polar Bear and the goblins. (While the print book has lovely photographs of Tolkiens' original illustrations and envelopes, our children love Letters from Father Christmas on audiobook!)
Read-Aloud Christmas Collections
There are Joe L. Wheeler's Christmas in My Heart collections and more than half a dozen Christmas-themed Chicken Soup for the Soul. But here are some of our favorite compilations of Christmas tales.
The beautiful illustration on the cover makes this a book you'll want to leave on the coffee table all December. But the rich stories inside are a delightful glimpse into the world of George MacDonald at Christmastime. These tales of Curdie and the Princess were my introduction to the works of George MacDonald, and would make the perfect gift.
There's A Time to Keep book of holidays and the pop-up A Book of Christmas. And then there's Take Joy, a beautiful collection of Christmas stories, poems, and carols, coupled with Tasha Tudor's beautiful art.
Bess Streeter Aldrich's books are the quintessential tales of home and hearth. And in this collection, you'll be introduced to—or enjoy old favorites of—her best holiday stories. Perfect for reading around the fire this December.
All your favorite Ingalls family Christmas stories in one volume, perfect for revisiting at Christmastime!
From Anne's puffed sleeves to Katherine Brooke's visit to Green Gables, relive the most memorable Christmas tales featuring Anne and other beloved L.M.M. characters.
Christmas with Marmee and her "little women" never fails to bring cheer. The Christmas Treasury features 17 stories (plus extensive notes from the editor), while A Merry Christmas and Other Stories includes only 7 of Louisa's holiday tales, but is available in a beautiful new gift edition.
This magazine-style compilation of photos and stories gives a glimpse into how families celebrated the holidays in the early to mid-1900s. Cherished family traditions, treasured gifts received during hard times, secret Santas, and Christmastime reunions for military families. I laugh and cry through every one of the Reminisce® books!
What is one of the books that you love to pull out and read each December?
I'd love to hear about your family's favorites! (Be sure to bookmark this post and check back for the latest additions. Judging by our library hold list, we'll find a few new favorites this year, too.)
Because He Lives,
Gretchen
P.S. Looking for more?
Here at Club31Women, we recognize that not everyone has the same taste or point of view on books, music, or movies, but we offer these short reviews for your consideration. Our hope is that you will find something new and wonderful on this list of recommended resources!
~ Lisa Jacobson, Club31Women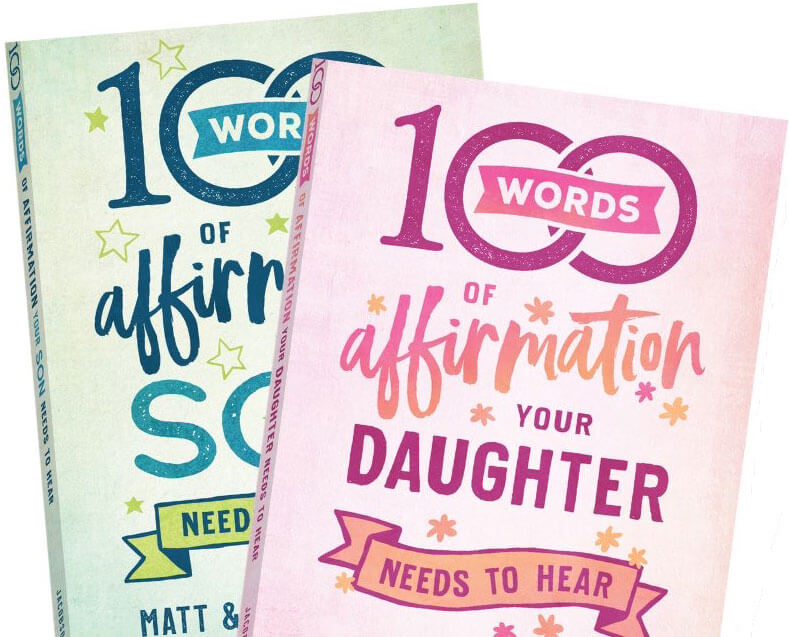 100 Words of Affirmation Your Son/Daughter Needs to Hear
Matt and Lisa Jacobson want you to discover the powerful ways you can build your children up in love with the beautiful words you choose to say every day–words that every son and daughter needs to hear.
These affirmation books offer you one hundred phrases to say to your son or daughter – along with short, personal stories and examples – that deeply encourage, affirm, and inspire.
So start speaking a kind and beautiful word into their lives daily and watch your children–and your relationship with them–transform before your eyes.