Favorite Advent Books for Every Age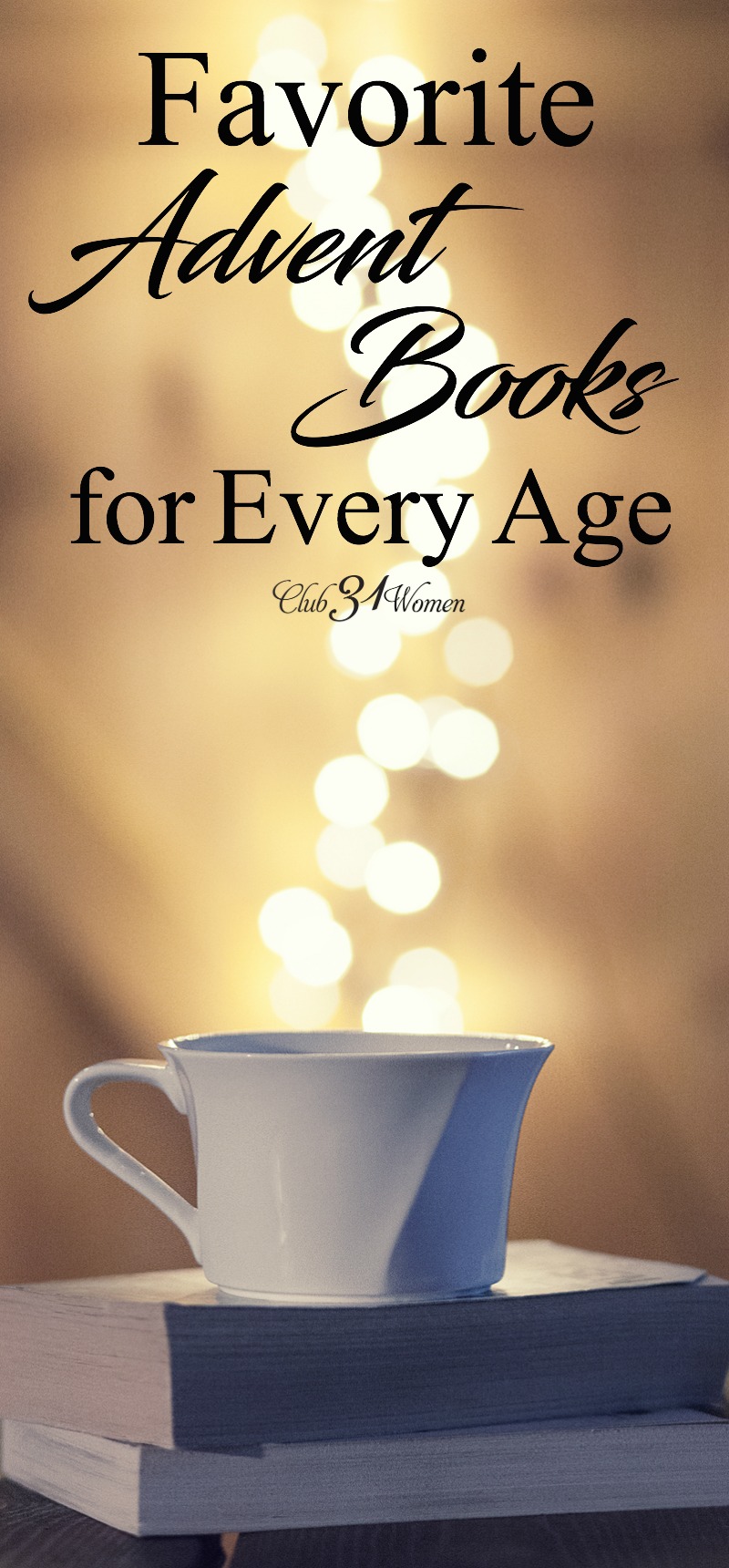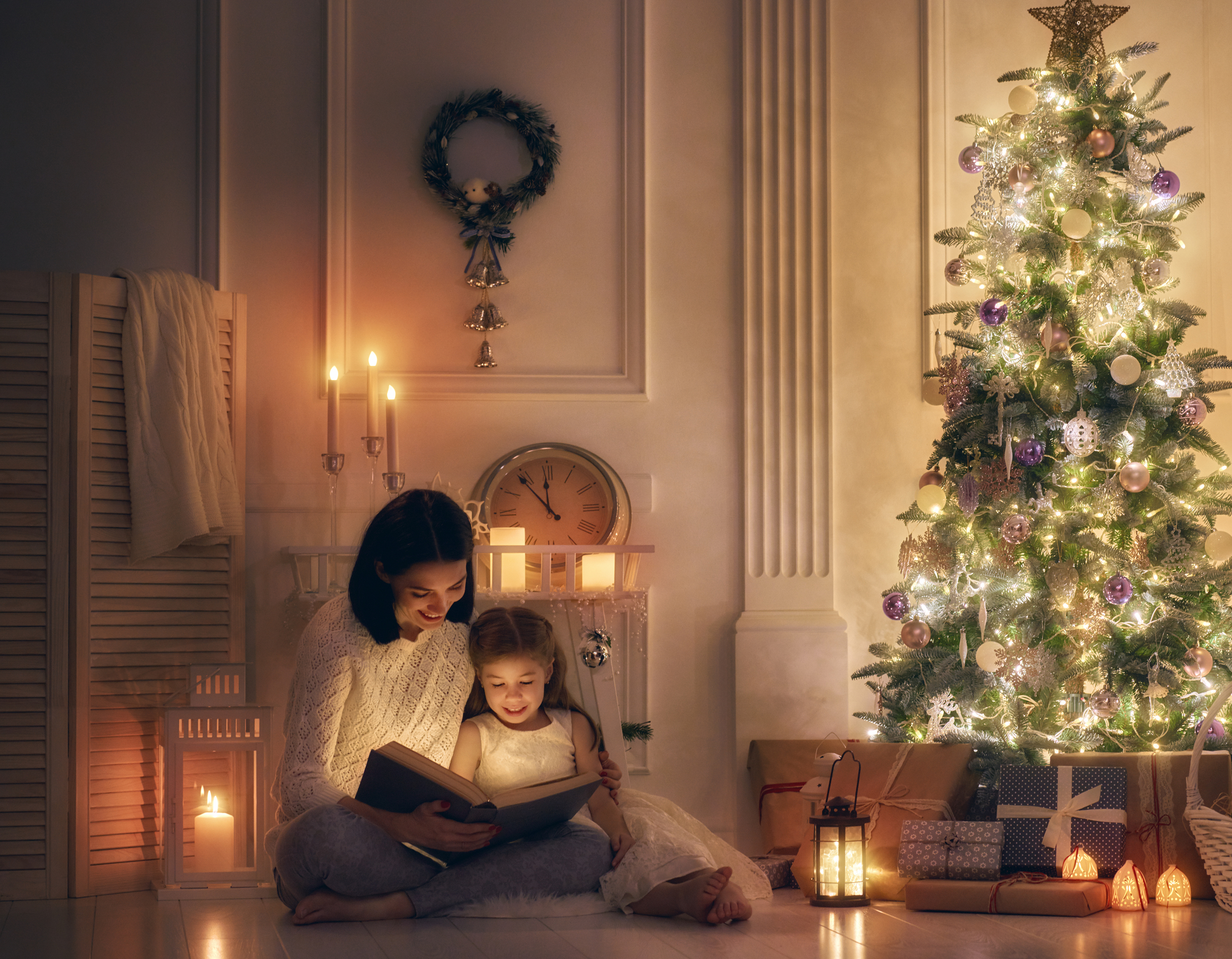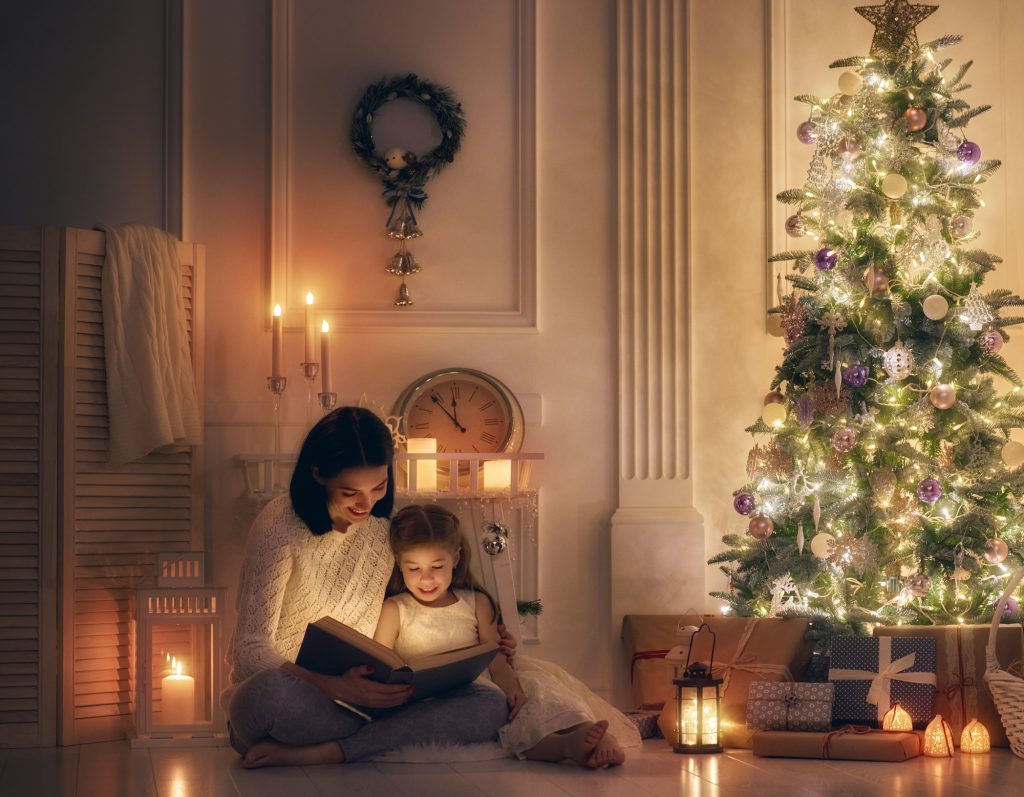 This post may contain affiliate links through which Club31Women might get a small compensation – with no additional cost to you.  See my disclosure policy here.
There are so many ideas out there for the season of Advent. There are beautiful ways to welcome the excitement, the waiting, the looking-forward-to of Christmas morning.
But one of my favorite ways is to read The Story again. Every day, a little bigger piece, a little greater picture, of what God was doing in Bethlehem, in the nation of Israel, in the hearts of all mankind.
Of course, you can simply open your Bible and start reading, but getting from Genesis, where the story begins, to Luke, where Emmanuel arrives, can be a daunting task for one short month of the year.
Enter Advent books.
Authors across the world have created books that help you trace the story through Scripture and through your own heart. For little ones or middle schoolers, teenagers, or adults—there are some amazing options available that will help your home focus on the true story of Christmas.
Here are some of my favorites for each season of life…
Advent Books for Littles and Elementary Ages: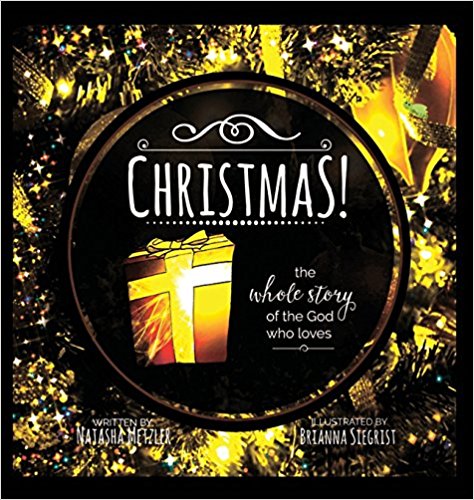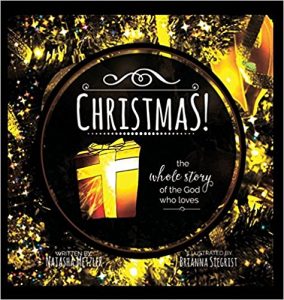 If you have wiggly little ones, these 1-minute advent readings were written just for you. In a sweeping storyline that goes from Genesis to Revelation, these lyrical and sweet readings will tell your children the history of the God who loves and how He moved heaven and earth to make it possible for us to be friends with Him.
Most of the people didn't know He was there. They had no idea God had come to earth as a baby. They were still busy forgetting about Him.

But God came anyway.

He gave up all the wonderful things in the heavens to come right down to earth. He came to fight for the friendship of all people.

He came because He loved.

(Day 22, Christmas!)
If you have wiggly little ones to entertain while reading, there is a printable list of hand motions to do with your children while reading Christmas!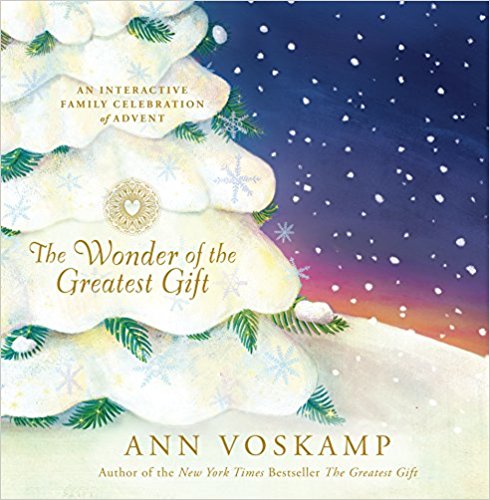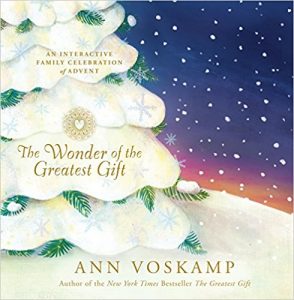 This delightful advent book, with a pop-up Christmas tree and little ornaments for each day, is sure to be a family favorite. If you want something to delight and also bring the heart of Christmas back into your family celebration, The Wonder of the Greatest Gift might be the perfect book for you.
God visited our planet for one reason: because of His love that never fails and never stops and never stops coming for you.
(The Wonder of the Greatest Gift)
Advent Books for Middle and High Schoolers: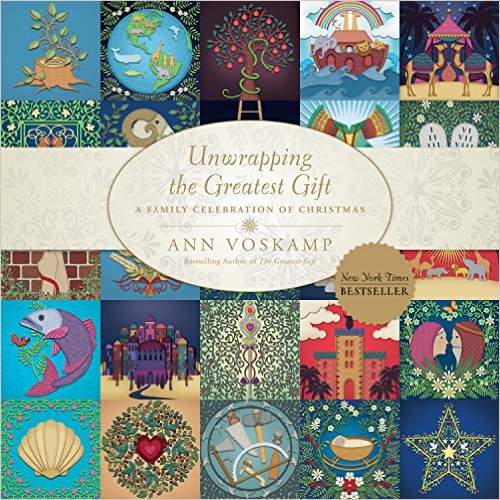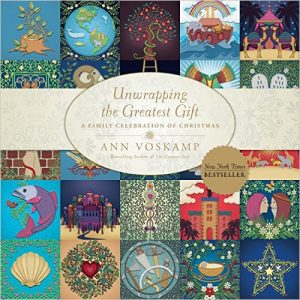 In Ann Voskamp's trademark style, Unwrapping the Greatest Gift will draw your children into the depth and glory of the Christmas story. Using the trail of the Jesse Tree, you can follow the greatest story to the manger where hope was born. While small children may enjoy the beautiful artwork, the language in this book may be hard for them to understand. Older elementary to high school (and adults!) will love the depth to the stories and the promises.
No matter what happens in the world, the truth is always this: you were formed by Love…for love.

(Day 2, Unwrapping the Greatest Gift)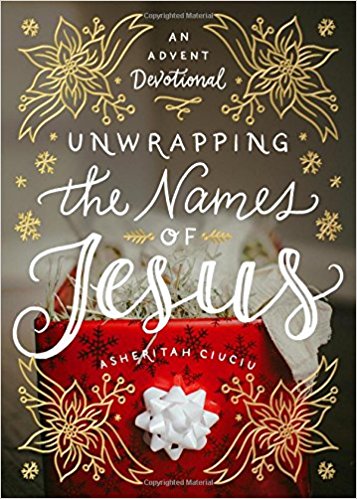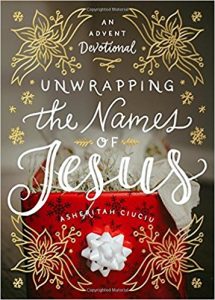 This four-week advent devotional takes your family through the names of Jesus and brings into focus why Christmas matters to us today. Created to be used in a family setting, this book is a great way to explore who Jesus really is.
It's hard to celebrate someone you don't really know. Spend this Christmas falling in love with Jesus.
Advent Books for Adults: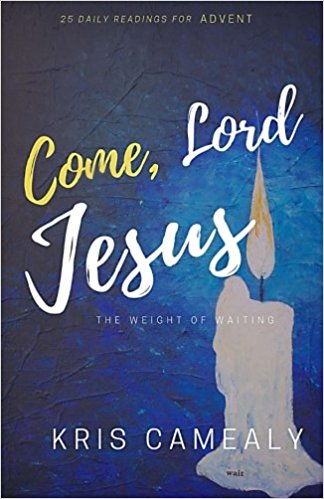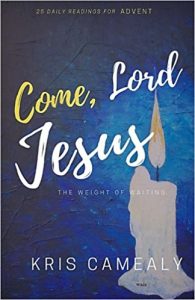 This book is gentle but deep. Filled with priceless nuggets of truth that turn our hearts repeatedly to the Savior, and highlight the beauty of waiting for glory to come, these daily readings leading up to Christmas will keep your eyes centered on the Christ.
In Advent as we remember the wild obedience of young Mary, we hear the word "favor" spoken over her, and are reminded that through God's choosing of her, by the inception of Jesus, the Word, favor is spoken to us also.

(Day 15, Come, Lord Jesus)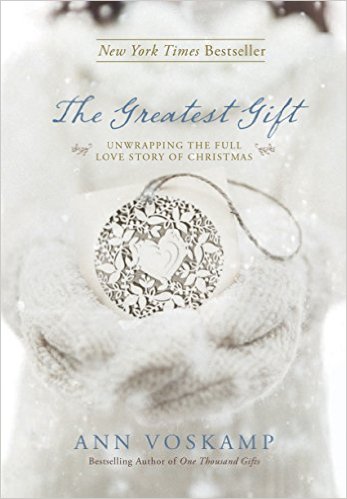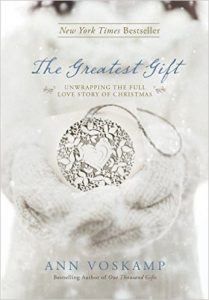 Written with lyrical prose, this Advent book will lead you through the glory of Scripture, into a deeper and more vibrant understanding of Emmanuel's arrival.
So God throws open the door of this world—and enters as a baby. As the most vulnerable imaginable. Because He wants unimaginable intimacy with you.
Advent Extras:
You also might enjoy the Who is Jesus? Advent Calendar. This free printable gives you short passages in Scripture from Genesis through the birth of Christ to help paint a picture of who Jesus really is.
Another option is using Sally Lloyd-Jones' Jesus Storybook Bible. There are several printables available that give you daily readings to use through advent.
Do you have a favorite Advent book? I'd love to hear about it!
Blessings,
Natasha
Here at Club31Women, we recognize that not everyone has the same taste or point of view on books, music, or movies, but we offer these short reviews for your consideration. Our hope is that you will find something new and wonderful on this list of recommended resources!
~ Club31Women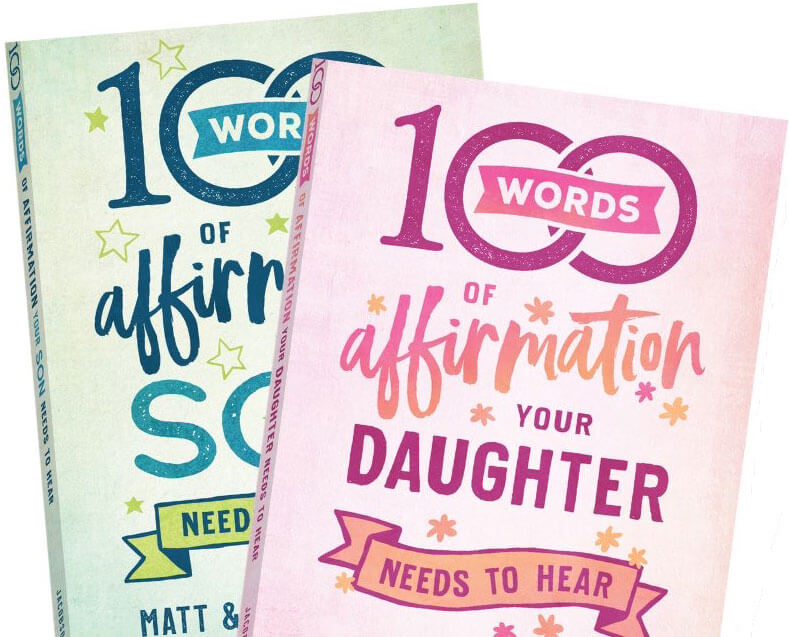 100 Words of Affirmation Your Son/Daughter Needs to Hear
Matt and Lisa Jacobson want you to discover the powerful ways you can build your children up in love with the beautiful words you choose to say every day–words that every son and daughter needs to hear.
These affirmation books offer you one hundred phrases to say to your son or daughter – along with short, personal stories and examples – that deeply encourage, affirm, and inspire.
So start speaking a kind and beautiful word into their lives daily and watch your children–and your relationship with them–transform before your eyes.