When You Worry Your Child Might Be More Than You Can Carry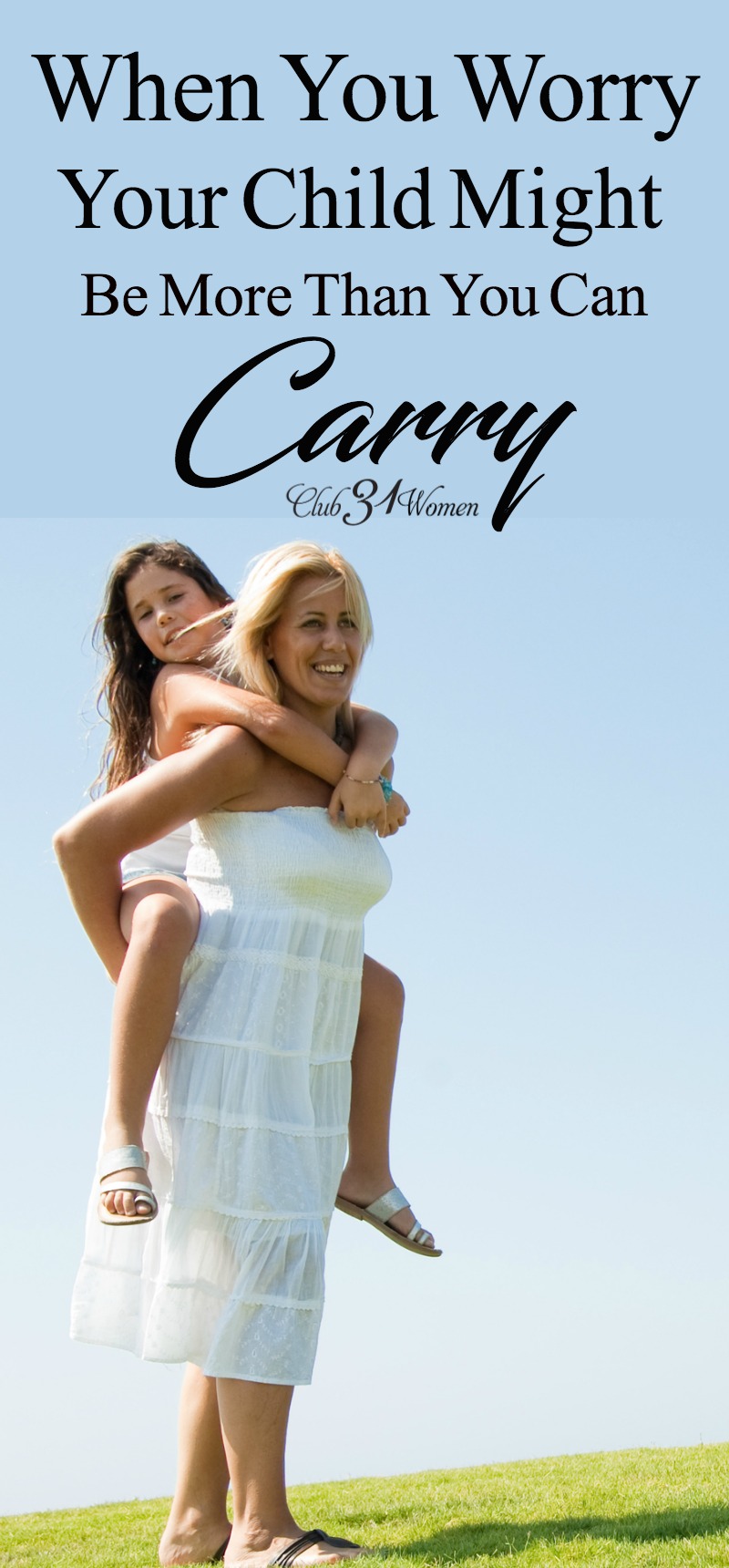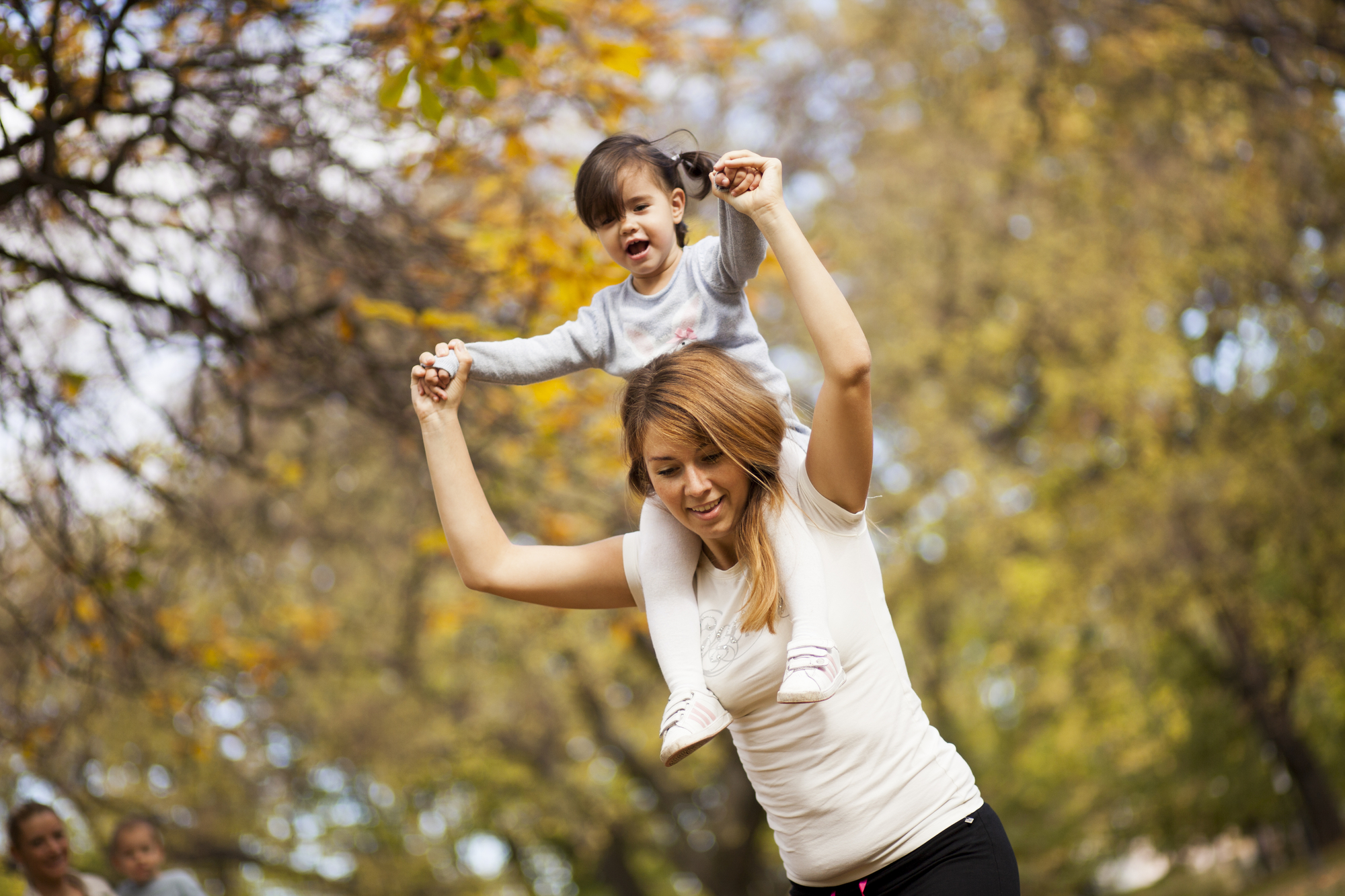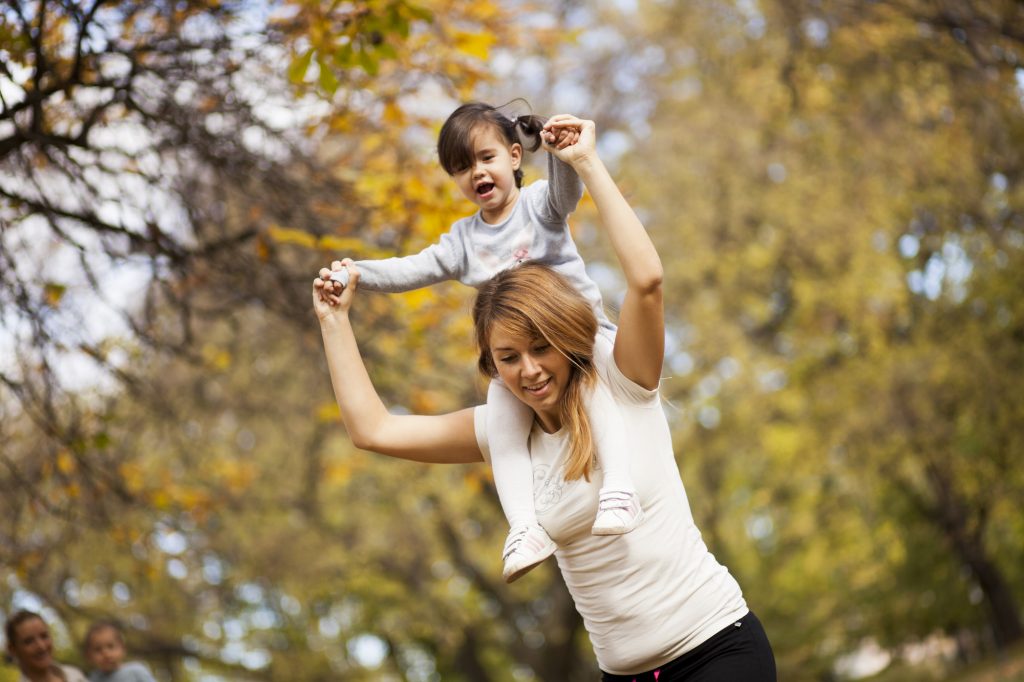 She told me yesterday that she can't wait until she can walk.
And I didn't know whether to laugh or cry.
Torn between her confident optimism and my own experience with reality. Believing in miracles, but wanting to protect her heart – and mine – from disappointment and discouragement.
She's 17-years-old now and no closer to walking than when she was one. Been in a wheelchair since we can both remember.
So there we were doing our funny little dance to get her into the bathroom. The one we do when there's only me left to take her there. Her sweet arms wrapped around my neck and mine wrapped around her waist. Part shuffle and part pull, we somehow got her to where she needed to go.
We've made it into a game, so neither of us have to think this might not always be an option. That someday it might be too much for me to carry her this way.
No child should worry that she would be too heavy for her mother. No child.
So I wipe away the tears to hide the grief on my face.
And I give her all I've got. Then a little bit more.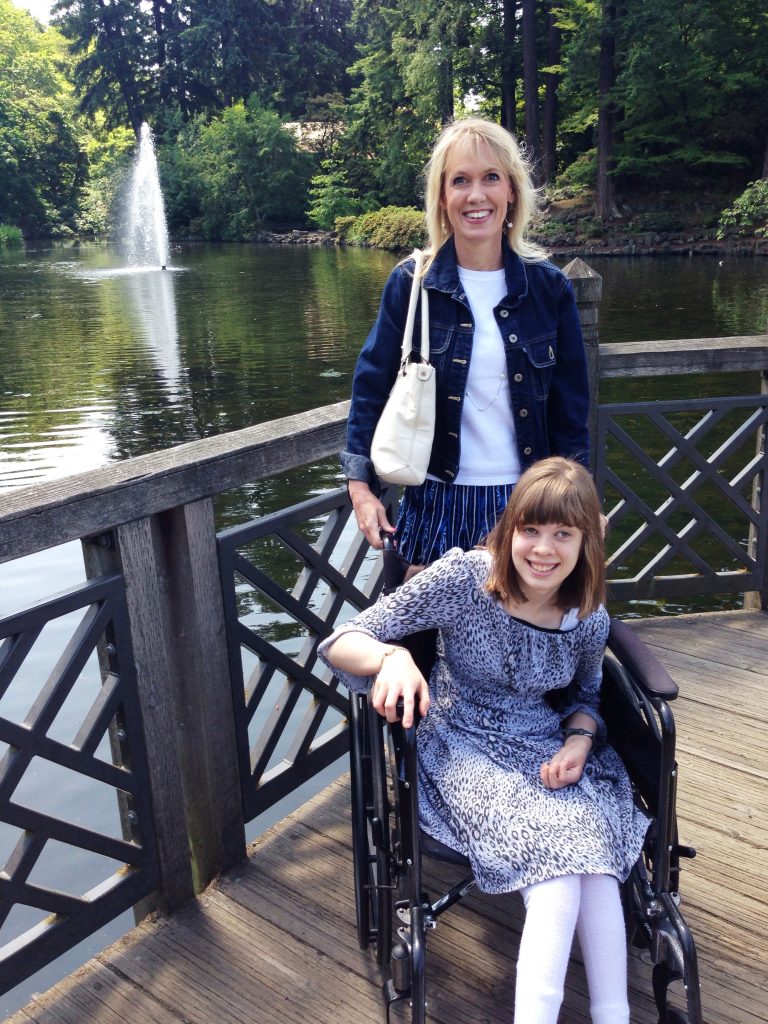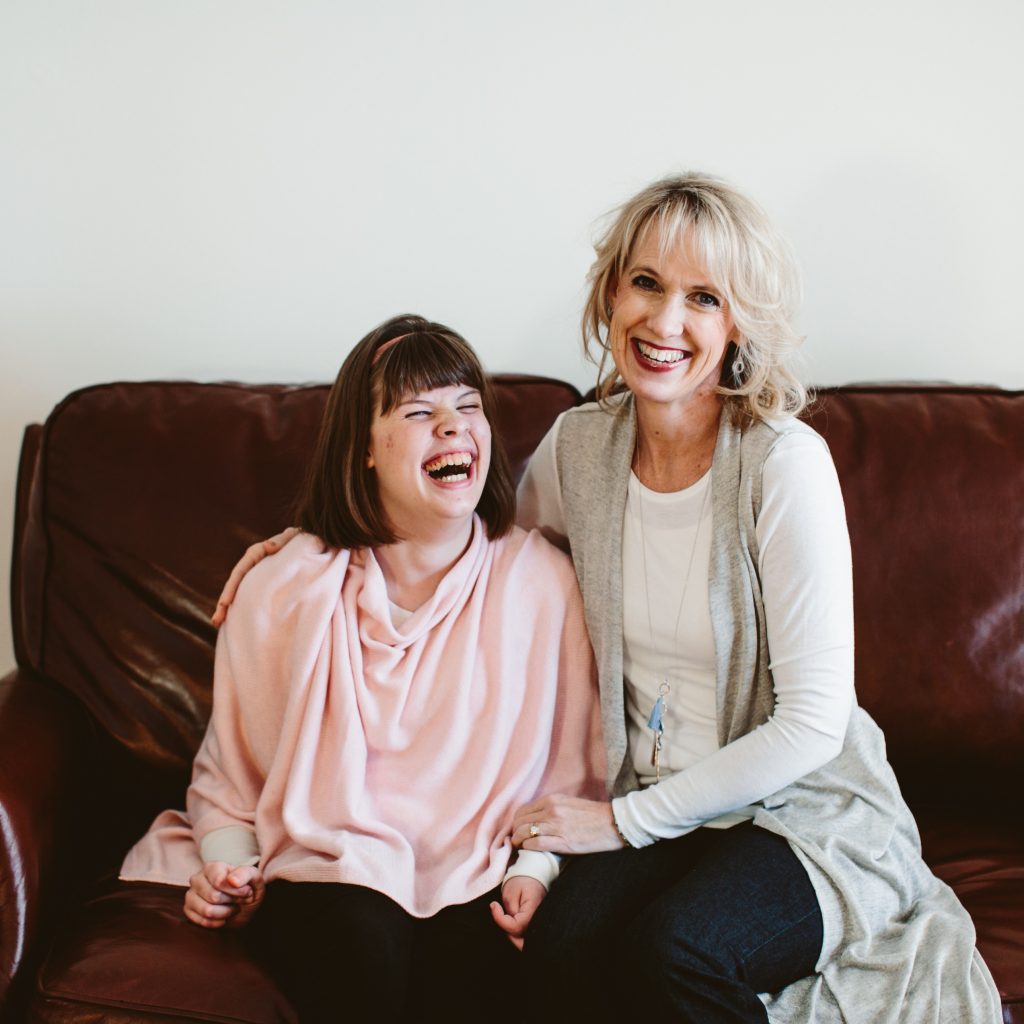 Mothering a Difficult Child
But you want to know something?
It's not only her. It's the same way I carry my other children too.
Much like the way you carry yours.
It's just that it's more obvious with Avonlea. True, her desperate needs are far more "out in the open" but not as different as you might guess.
While she's the only one of ours who can't walk, she's not the only one who weighs heavily on my heart. And, if you're a mom, you know what I'm talking about here.
You worry about you the one who seems so unlike any other child you've ever known. You're concerned about rejection—and in those darker moments, you're afraid it might even come from you.
You worry about the choices that this other one seems to make. Over and over again. And you wonder if she'll ever change.
You worry about the one who pushes you away. Who won't let you in no matter how hard you try. And you're left to helplessly watch from a distance.
Between you and me, mothering a difficult child must be one of the most heartbreaking things in the world.
Heartbreaking.
But not impossible.
I only know this because of what I know about God.
That if God gave you this son or daughter, then it's because He knew you were exactly the right mom for your child. You might not feel strong enough or smart enough or big enough, but you are.
Not only that, but you're not left to mother alone.
God didn't hand this child to you and then leave you to figure it out all by yourself. He is always near and He hears your prayers, dear friend.
And He will equip you for that which He has called you to. You can count on that.
So don't listen to the voices that tell you otherwise.
Wipe away the tears.
Call out to Him.
Give it all you've got. And maybe a little bit more.
Then watch how He will carry you, even as you carry your own child.
You'll see. He will lift you both up in your time of need.
I, for one, am counting on it.
Fear not, for I am with you; be not dismayed, for I am your God; I will strengthen you, I will help you, I will uphold you with my righteous right hand. ~ Isaiah 41:10
In His grace,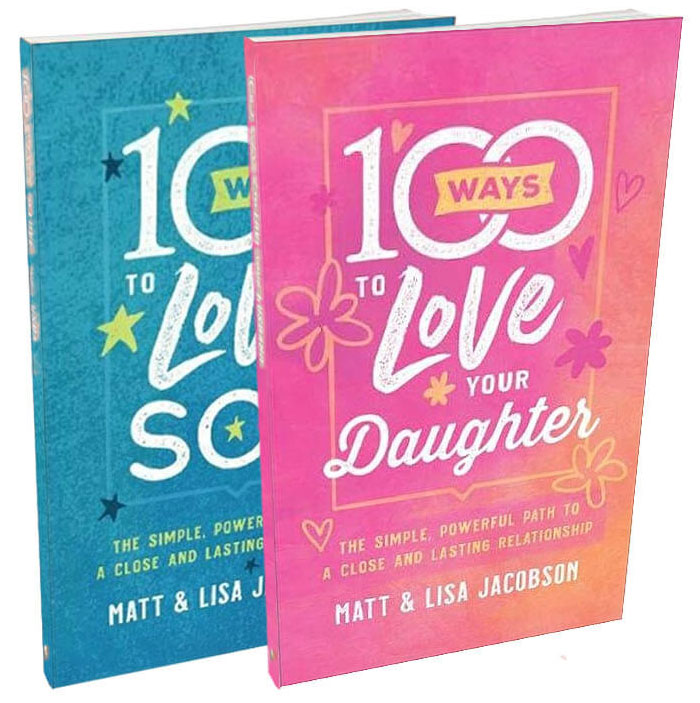 100 Ways to Love to Your Son/Daughter
You love your son and daughter–but that doesn't mean you always know the most effective ways to show that love, ways that will connect with their hearts, and stick with them no matter what life throws their way.
These practical books by the authors of 100 Ways to Love Your Wife and 100 Ways to Love Your Husband give you 100 specific, actionable ideas you can implement to show love to your children, no matter what age they are.
The best part? The short, bite-sized readings make it easy to start right now!