21 Picture Books You'll Love to Read Aloud to Your Little Ones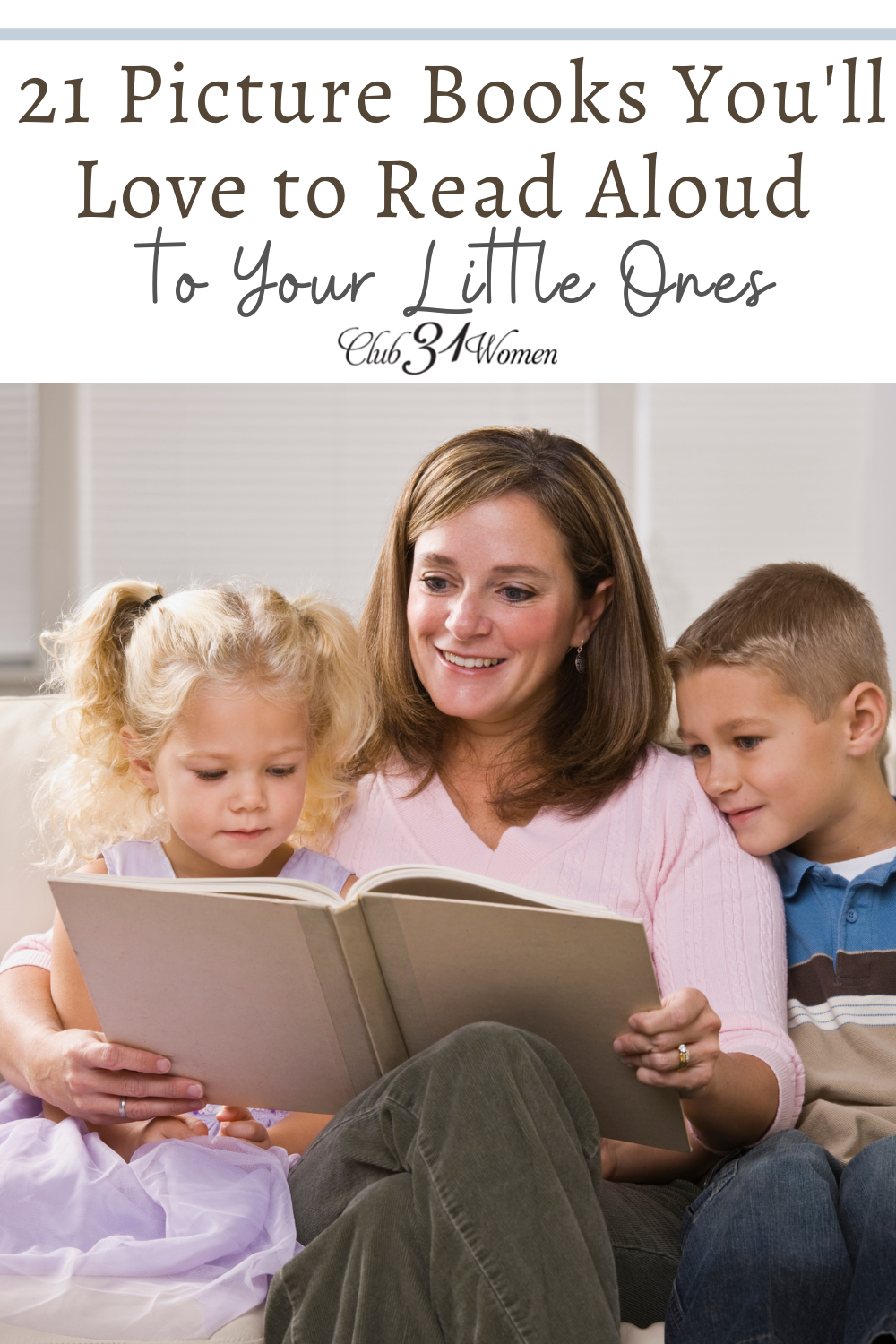 Finding good quality picture books can be daunting! Here is a collection of amazing titles you can read aloud to your young children.
I must admit to hiding some books when they've been requested over and over and over by my youngsters. First off, it tickles me when Natalie and Seth show their appreciation for an excellent book by requesting it frequently. But somewhere around the tenth reading in two or three days, it's true I get a bit tired of that same stellar read.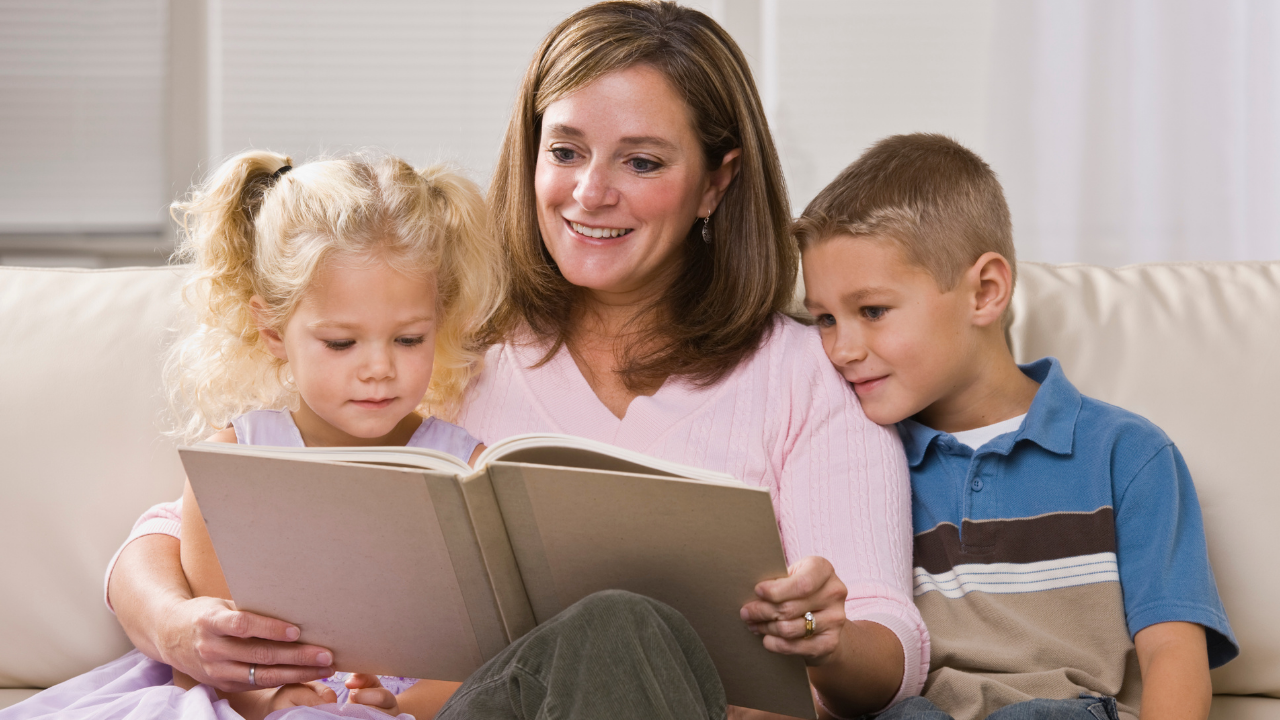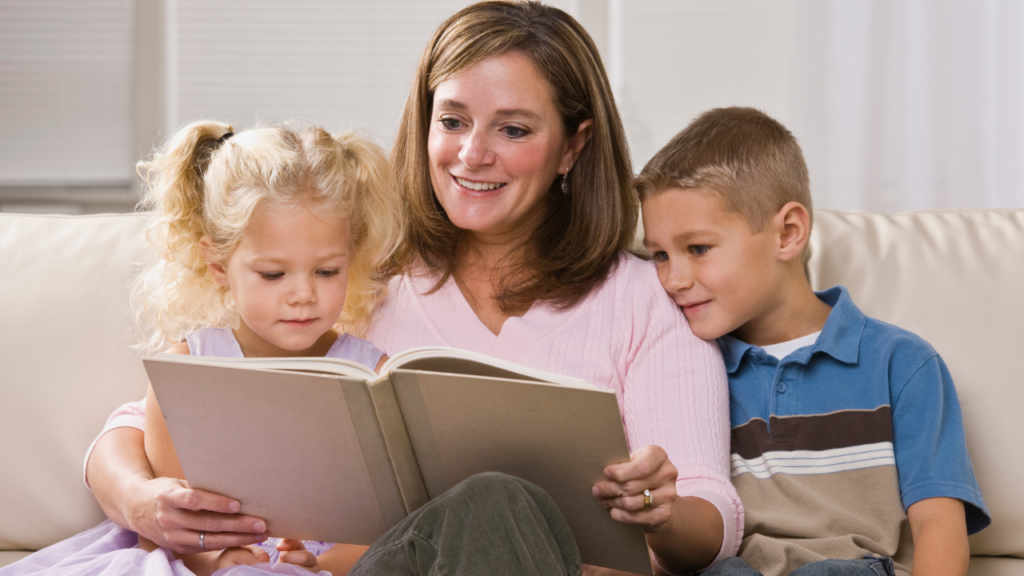 Sometimes I even resort to making a voice memo of an oft-requested picture book, just so I can switch on my phone (over and over again) for the three or four-minute read. The books that already have an audio version available have been wonderful (such as many of Dr. Seuss' books, or the Mercy Watson series)! And sometimes I'm awfully glad to see one of those favorites return to the library; although I'm likely to check it out again in six or so months…since one really can't ever get enough of a quality book!
However, I know repetition of quality reading material is healthy for my youngsters, building their vocabulary, listening skills, and even retelling abilities. And hearing my four-year-old "read" a favorite story to her brother delights me every time.
All of the following books have been enjoyed by our household, some of them begging to be read over and over and over.
Picture Books You Can Enjoy with Your Young Children
This post may contain affiliate links through which Club31Women might get a small compensation – with no additional cost to you.  See my disclosure policy here.
Sometimes friends are extremely different, as these two cute characters demonstrate. But even when one friend likes makeup, gems, and jewels, and the other friend would rather play with spaceships, rocks, and tools it's possible to find things in common! This would be a sweet book to encourage conversations with your children about how important it is to be a good friend, even if your friends seem very different than you.
Move Over, Rover! is one such book that grabbed the attention of my children to such an extent that I eventually hid it, even as I delighted in their interest in a superbly written story. Rover's doghouse is filled to bursting when stormy weather sends a plethora of friends to share the shelter. The skunk is the last animal to seek a dry spot, and after the storm Rover is glad to be all alone.
When an extremely sleep-deprived mama reads this book, it's like finding a soul mate. No Sleep for Sheep! may not actually be as hilarious as I think, since I read it when I had a newborn in the house and I could completely identify with the poor sheep who "couldn't sleep any more." But no matter, the repetitive and rhyming saga is bound to please, even if you don't have a newborn!
It's not just the illustrations that add to this tale, but also the font and presentation of the words. It's a calm day as the family sets out on their boat, but by the end of the day a storm has blown up, as the words tumbling across the page tell us. Check out Donald Crews' Freight Train and Truck books also!
I was captivated from the word "cows," and the insides of this book did not disappoint! While you may love your child until the cows come home, will you also love them until "the sheep set sail" and "the frogs ride past in a circus for seahorses, shrimp, and bass?" Talk about inventive, cute illustrations that thoroughly express this clever description of the depth of your love for your child!
As the subtitle states, this book is "a celebration of everyday blessings" and is just fantastic as it points out so many aspects of our days that are given to us by God. The engaging illustrations detail a brother and sister who enjoy watching a butterfly, the sunrise, the green grass, and flowers. Their family then spends some time at the zoo marveling at the animals God has created, before heading home to thank God for a supper of yummy food.
Just when I thought that I could return this picture book to the library and escape the darling and frequent request for "the Mr. Watson book," my children's grandmother decided they needed their own copy of this book. A prequel to the Mercy Watson series (slightly longer chapter books which we've also enjoyed!), this picture book tells how Mercy the Pig fell out of a farm truck and ended up on the front porch of the Watson residence. Complete with elderly neighbors, Eugenia (who detests pigs and all things unexpected) and Baby (who is thrilled to have a pig next door), this book is charming and its illustrations are darling.
The repetitive and rhyming nature of this picture book grabbed the attention of my children, and it quickly became one of those which we reread more times than I can count. Even today, months after I returned it to the library, my two-year-old will randomly ask, "Is your mama a llama?" The baby llama drilling her friends on their mothers' identity, even though she obviously knows which species they are, is super cute! I always enjoy Steven Kellogg's illustrations, and this book did not disappoint!
Egg by Kevin Henkes
This creative telling of four eggs is one that begs to be enjoyed. The basic photos and single words share the story of how those four eggs eventually hatched four creatures, though perhaps not quite the animals you expect. But no matter the surprise and potential danger, this is also the story of four cute and colorful friends.
From sheep to butterfly the animals know the moon is almost here, and so they must prepare for bed. The boy and his father watch how each animal settles in for the night, and then the boy drifts off to sleep, under a moon"so big and so bright." This would make a sweet bedtime story to read with your little ones!
I love wordless books, and this one is now on my "everyone needs a copy" list! This sweet story tells of a frog who is determined not to be caught, but who in the end decides he's lonely without the boy and the dog. And this is just the first book in a series; I can't wait to check the others out from the library!
Roads speak of adventure; they "attach two places that once were apart" and "remember…the moments you tripped, the times you stood tall." The beautiful illustrations in this book depict a journeying rabbit who travels throughout the world, past fairs, through huge cities, across quiet plains, and up a high mountain. But in the end, the adventurous creature returns to his home, because "roads take you all over the planet, but then you always follow them home once again."
The illustrations in this simple board book grabbed me instantly, and every time I've opened it since I've been drawn in all over again by the vivid colors and striking animals. Children will thoroughly enjoy these delightful pages, and Sounds of the Forest is a good choice not only for toddlers but also for your preschoolers and kindergartners.
While my two-year-old is fairly careful with books, lately we've been reading more board books. And I've enjoyed finding some new favorites that I hadn't discovered when our daughter was younger! This story of ten frisky lambs who just aren't tired, but then drop off to sleep in the most random places, may remind you of your wide-awake youngsters. And it's a great way to encourage counting while enjoying a sweet story.
A homeless cat vaguely remembers he was once loved, but compassion seems elusive as he skitters around town and is picked on by people, dogs, and finally a storm. Somehow the boat he takes shelter in drifts to a lonely woman named Emma, and once again this cat belongs.
With simple language and striking illustrations, this book introduces fifteen spiders to young readers, explaining some of their basic characteristics. The last page gives a bit more information for older children or parents, including the scientific names of each spider. We've also been fascinated by Can A Tree Be Blue? and I look forward to reading more books in this "early science series."
Smiles are funny little things. It's crazy how you can brighten someone's day with such a simple gesture. This picture book explores how a smile can start the domino effect, running from New York to England to Italy, and a few places in between. Smile at someone today; you just might make more than one person extra happy!
The itsy bitsy spider has a whole new round of adventures as she ventures up the kitchen wall, out onto the porch, and finally up a maple tree. Thankfully the spider survives her dangerous encounters with, among other things, a fan, a mouse, and cat! And in the end this resilient creature manages to rest in the sunshine on her newly built web.
This delightful children's book depicts a long list of the ways parents can pray for their children. From the prayers for a tiny baby through "as you took your first steps…I prayed you felt safe, full of joy and content" and the explorations of a teenager and young adult, there are so many ways we can pray for our precious children. This book is a neat reminder to parents to pray, but also that we need to communicate to our children that we are praying for them.
Old Mother Rabbit is a busy creature, as she puts each of her twenty-six children to bed. The alphabetical children rhyme with their darling sleeping places, such as Carol who sleeps in a barrel and Link who settles down in the sink. In the end, the exhausted mother bunny curls "up in a soft feather bed" only to be suddenly surrounded by her twenty-six babies. My mother was so tickled with this book that she bought it to add to her bookshelf and now loves to read it to the grandkids.
Trucks, trucks, and more trucks are the theme of my toddler son's days, so it's only natural that he loved this book! The poems about each working truck, from the garbage truck to the cement mixer, make this a longer read than most board books, but definitely worth it! My daughter had fun finding the cheerful puppy that pokes his head out of each page throughout this book.
As we've continued to check out a plethora of books from the library, our list of favorite reads seems to be lengthening at an overwhelming pace. While some picture books may not quite live up to our expectations, we regularly find new books to be read over and over and new authors that must be thoroughly explored. Nancy Tafuri's Whose Chick are You? and Spots, Feathers, and Curly Tails as well as Cynthia Rylant's Lighthouse Family (short chapter books) series are some of our most recent exciting finds.
I hope you and your little ones enjoy reading this treasury of picture books aloud, together!
Off to the library,
Jennifer Church
Here at Club31Women, we recognize that not everyone has the same taste or point of view on books, music, or movies, but we offer these short reviews for your consideration. Our hope is that you will find something new and wonderful on this list of recommended resources!
~ Club31Women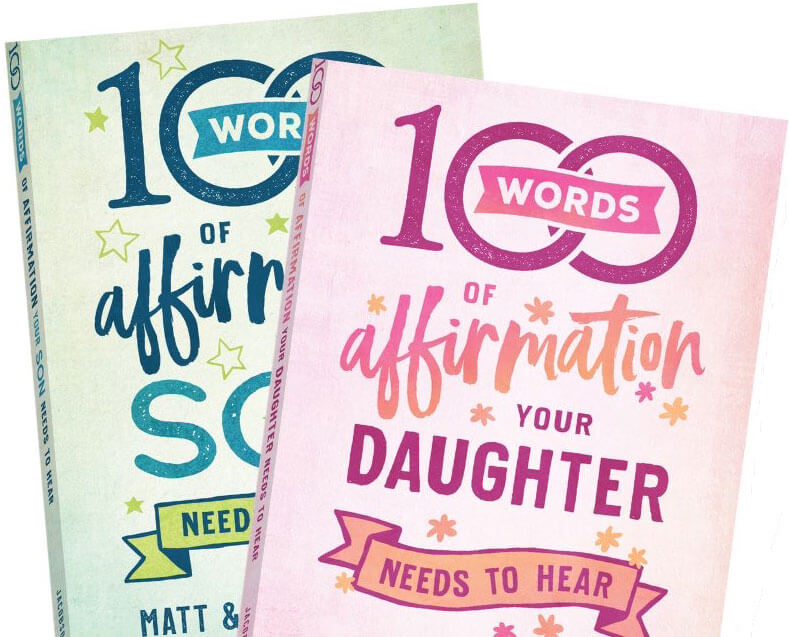 100 Words of Affirmation Your Son/Daughter Needs to Hear
Matt and Lisa Jacobson want you to discover the powerful ways you can build your children up in love with the beautiful words you choose to say every day–words that every son and daughter needs to hear.
These affirmation books offer you one hundred phrases to say to your son or daughter – along with short, personal stories and examples – that deeply encourage, affirm, and inspire.
So start speaking a kind and beautiful word into their lives daily and watch your children–and your relationship with them–transform before your eyes.