Books to Help Your Teens Find Meaning and Courage in the Storms of Life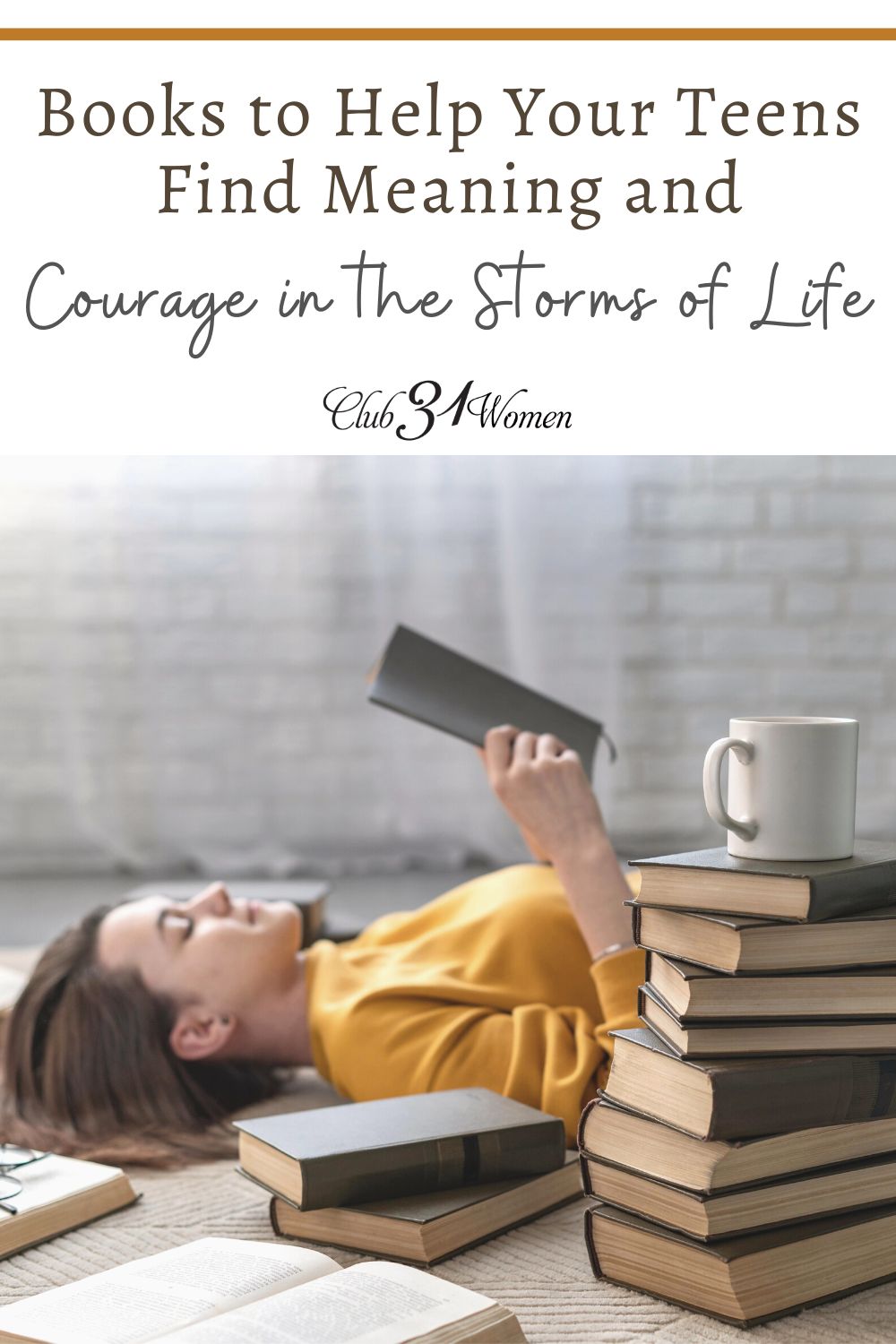 What books can you offer to help your teens find meaning when the storms of life come pounding down on them? What titles can guide them on how to face trials and challenges, how to grow in their faith, and how to find God in the darkness of this world?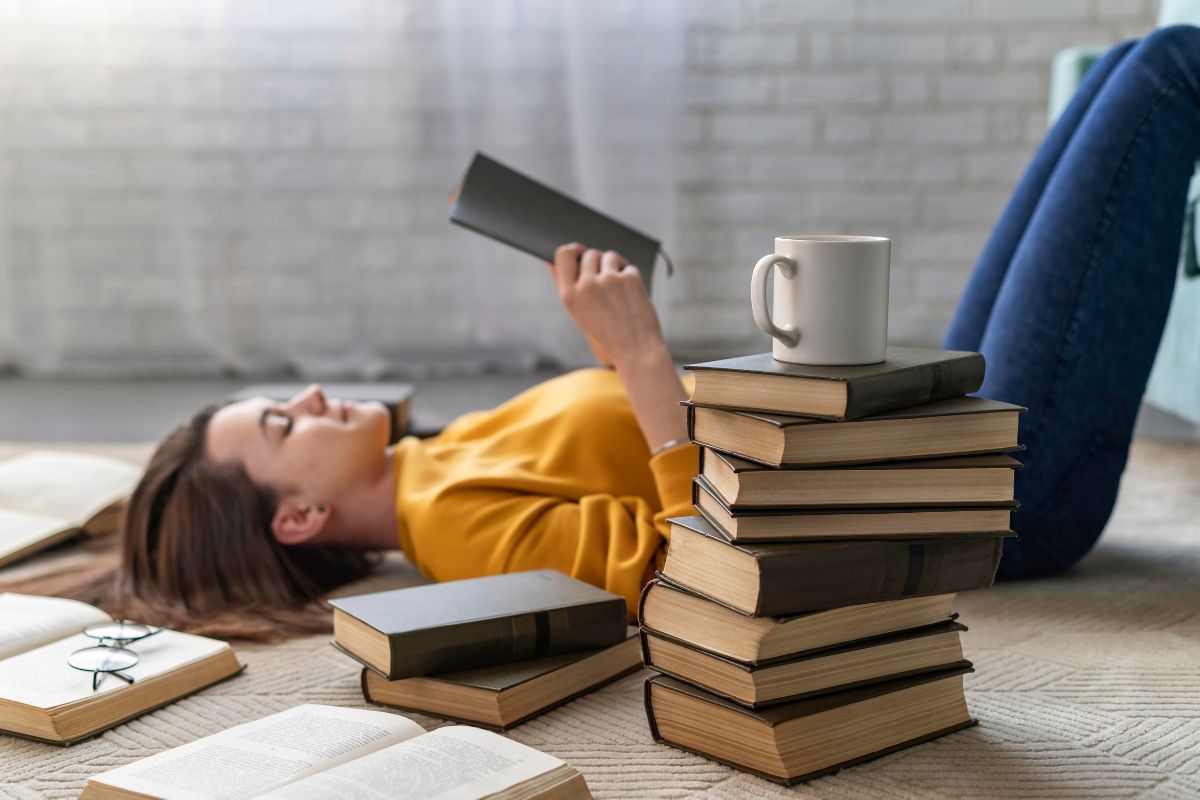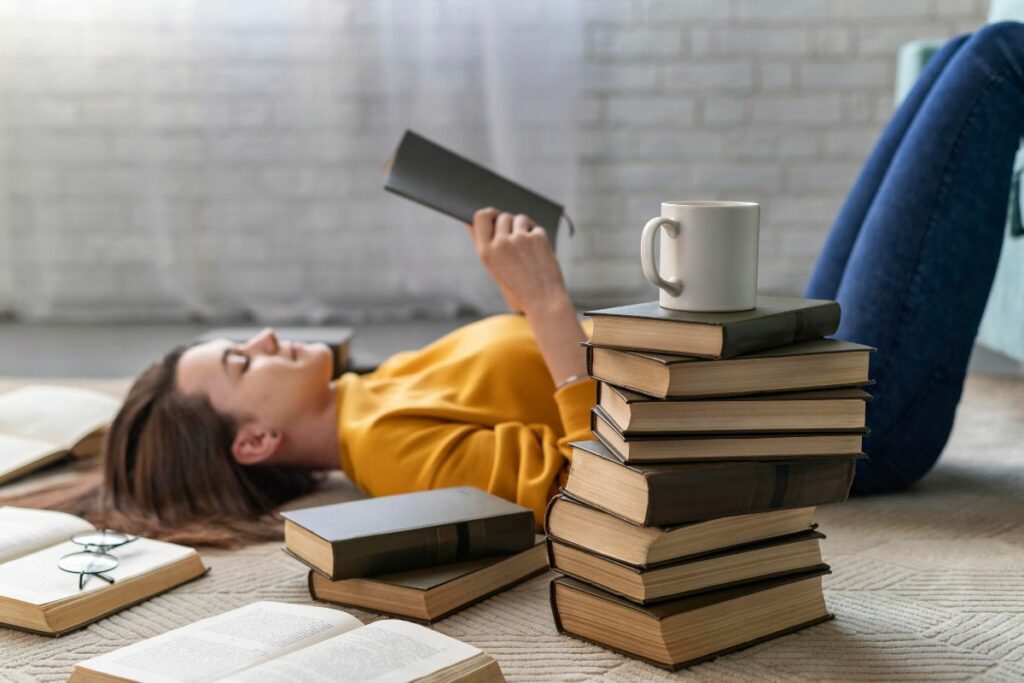 I was ten years old when I overheard a conversation between my mother and my older brother that changed my life forever.
They were discussing a book he had just read. While talking about what happened, they expounded on the theological meanings of different things that appeared in the book.
One thing became very clear to me.
I had to read this book myself.
I rode my bike down to the small local library and found it in the historical fiction section. It was heavy in my hands with a plain hardback cover and two words emblazoned across the front of it:
The librarian took one glance at it and refused to let me check it out. "It's not a children's book, and you'll never finish it on time."
"I'll ask my parents before I start," I replied. "Just let me try."
To her credit, she did. I checked out that book, and my mother gave me the nod of approval. I had two weeks to read 528 pages of Biblical fiction.
Some books stay with us our entire lives. While the writing and the plot pull us into the story, the meaning and symbolism stays with us for a lifetime, giving us answers and meaning to the trials and storms we face. You know you can endure a storm when you have traveled alongside another's storm, even if it is fictional. Courage in print becomes courage in action.
What books can you give your teens that will not only stay with them for their entire life, but also guide them on how to face trials and challenges, how to grow in their faith, and how to find God in the darkness of this world?
This is a list of a few books that I have found to be life-changing yet compelling reads.
This post may contain affiliate links through which Club31Women might get a small compensation – with no additional cost to you.  See my disclosure policy here.
To me, The Robe is the best Biblical Christian book I have ever read. The story follows Marcellus, a young Roman soldier, and his servant Demetrius, to the crucifixion. Responsible for overseeing Jesus crucified, Marcellus wins Christ's robe. He then embarks on a journey of faith as the robe cripples him, much like a disease. They journey throughout Canaan to find the truth of who Jesus was and to find a cure for Marcellus. Do not let the movie or the slower writing deter you—this is a powerful and engaging story! If you love this story and want more, follow up with Lloyd C Douglas' The Big Fisherman and The Mark of the Lion series by Francine Rivers.
Of course, we have heard of The Chronicles of Narnia, which are some of my favorite books. However, I believe that Mere Christianity is a far more important book to read. It is a primer for the Christian faith. Since a lot of it was taken from Lewis' radio broadcasts, it often feels like he's sitting there with a cup of tea. He then takes us step by step with logic as he guides us to irrevocable truth. Hungry for more? You never can go wrong with C.S. Lewis. Other great books are The Case for Faith by Lee Strobel, The Purpose Driven Life by Rick Warren, and The Reason for God by Tim Keller.
Shadow Slayer is a modern spiritual warfare book. Nic FitzGerald sees demons but does everything to avoid them, hoping that if he doesn't acknowledge them, they will stop the destruction and death he has seen them do. But they know who he is, and they want him on their side of the battle. Nic finds himself thrown in the middle of a raging spiritual battle for his soul with his friends and family victims. But which side will he fight on the good or evil side? This book is a gripping story that will show that the spiritual battle is very real around us. While you wait for the next book, check out Frank Peretti's This Present Darkness; Ted Dekker's Black/Red/White trilogy; and The Screwtape Letters by C.S. Lewis.
I will admit that this book is a hard sell because it's about rabbits. But this is not Peter Rabbit. It's closer to The Green Ember or Redwall, if Redwall had rabbits instead of mice. Watership Down is about a group of rabbits who flee the destruction of the warren in search of another. During the search for the promised land, they face trial and war. Despite the dangers they face on their journey, the book is filled with allegories of our Christian life.
From the self-sacrifice of El-Ahrairah to save his people, to the Black Rabbit, and the rise of Woundwort, the reader finds biblical characters as well as representatives of WWII. Entwined throughout the book is a guide to different government styles and the morals of each. For example, is security without freedom worth the price? After this, The Giver by Lois Lowry and The Martian by Andy Weir would be great to continue the journey.
In A Chance to Die, Elisabeth Elliot pens a vibrant telling of Amy Carmichael's 53 years in south India without one furlough. Amy became known as "Amma" (which means mother) as she rescued underprivileged children and founded the Dohnavur Fellowship. Amy's life of obedience and courage is a model for all of us. For more inspirational stories of those who have lived their lives for Christ, also read Becoming Elisabeth Elliot by Ellen Vaughn, Hudson Taylor's Spiritual Secret by Dr. and Mrs. Howard Taylor, and Absolute Surrender by Andrew Murray.
While we tend to fall into the romance in Jane Austen books, I recommend Pride and Prejudice for the powerful look at both the dangers and pitfalls of pride and prejudice. Darcy's prejudice matches Elizabeth's pride. But as they are thrown together again and again, they begin to see each other as people they can love, and they learn to throw off what holds them back from happiness. Follow up with Sense and Sensibility by Jane Austen as well as Little Women by Louisa May Alcott.
Corrie ten Boom's family lived as Dutch watchmakers. When the Nazis invaded Holland, her family rescued and hid Jewish people. They paid the terrible price of being thrown into concentration camps. Only Corrie Ten Boom survived to become one of the most remarkable evangelists. In The Hiding Place, she tells how faith ultimately triumphs over evil. Her story stands as testament that there is no pit so deep that God's love is not deeper still. Great books to continue after this book are Night by Elie Weisel and The Book Thief by Markus Zusak.
This inspiring allegory tells a tale of Much-Afraid as she is taken on a journey that matches our spiritual journey. Much-Afraid overcomes many dangers and hardships before finally reaching the High Places where she is met by the loving Shepherd. Other powerful allegories are Pilgrim's Progress by John Bunyan, The Great Divorce by C.S. Lewis, and The Holy War: With Apologies to John Bunyan by Ethel Barrett.
Set after the Napoleon era, this classic novel tells of Edmond Dantes, a young sailor falsely accused of treason. After his long imprisonment and dramatic escape, he sets upon a carefully thought-out plan of revenge. But is vengeance as sweet as he hoped it would be? For more, check out Les Misérables by Victor Hugo and The Call of the Wild by Jack London.
As for The Robe so many years ago, I finished the novel with time to spare.
When I returned the book, the librarian quizzed me to see if I had actually read it. After that, she never tried to stop my reading and would often recommend books that I still love to this day.
The Robe has remained among my top favorite books to read. I carried it to college in Canada. I journeyed with it to Macau. It sits today on my shelf of most prized books and I read it regularly. The Robe is a book that I look forward to sharing with my daughters when they get old enough.
These books can help give your teens meaning that will not only stay with them for their entire lives, but also guide them on how to face trials and challenges, how to grow in their faith, and how to find God in the darkness of this world.
What books have you never forgotten? Let me know over on my Facebook page.
Onward and upward,
Vicki V. Lucas
Here at Club31Women, we recognize that not everyone has the same taste or point of view on books, music, or movies, but we offer these short reviews for your consideration. Our hope is that you will find something new and wonderful on this list of recommended resources!
~ Lisa Jacobson, Club31Women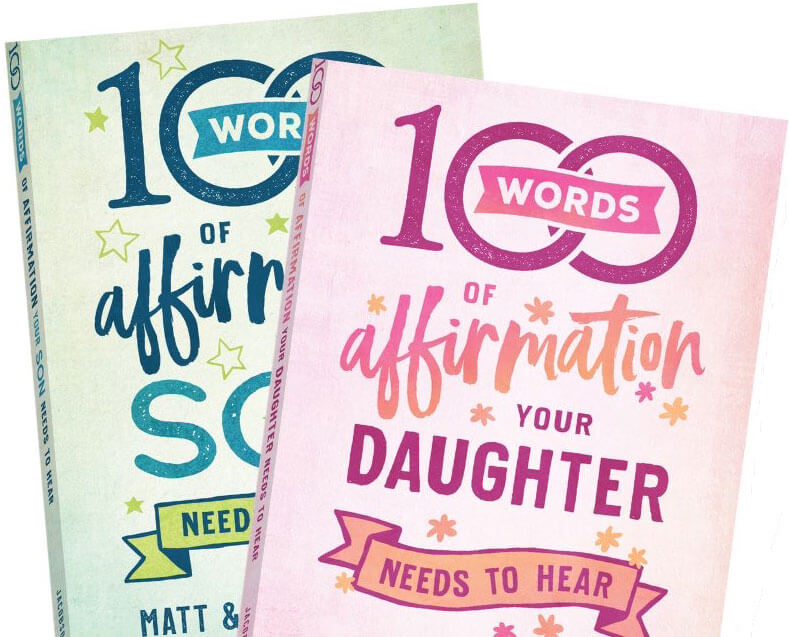 100 Words of Affirmation Your Son/Daughter Needs to Hear
Matt and Lisa Jacobson want you to discover the powerful ways you can build your children up in love with the beautiful words you choose to say every day–words that every son and daughter needs to hear.
These affirmation books offer you one hundred phrases to say to your son or daughter – along with short, personal stories and examples – that deeply encourage, affirm, and inspire.
So start speaking a kind and beautiful word into their lives daily and watch your children–and your relationship with them–transform before your eyes.