Want to Manage Your Money Wisely? Books That Will Help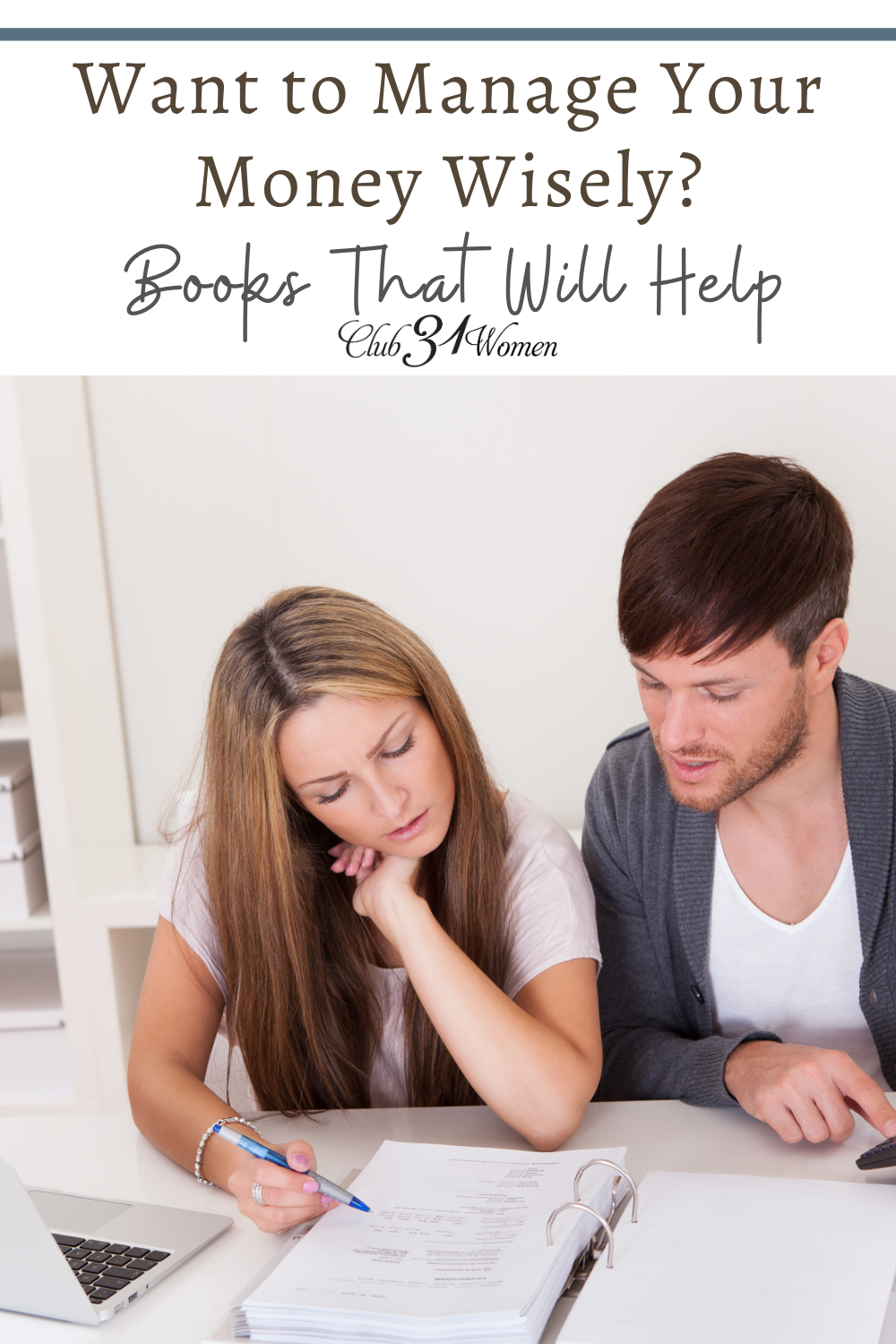 If you are looking for wisdom on how to manage your money, this list of books are filled with practical help and knowledge about money.
I've been slightly nerdy about budgeting for years, but it wasn't until our first daughter came along that my husband and I reviewed our finances and made a list of goals. Before our baby girl turned one year old, we refinanced our home, made a will, and set up our retirement accounts all in one place. Throughout the process, we listened to hours and hours of podcasts and audiobooks that inspired and educated us on how to manage our money wisely — a very biblical principle (1 Timothy 6:17-19)!
Here are some of our favorite titles to help you manage your money wisely.

This post may contain affiliate links through which Club31Women might get a small compensation – with no additional cost to you.  See my disclosure policy here.
If you pick up no other book on this list, I recommend you check this one out first. I always thought of Dave Ramsey as the "cash envelope" guy, and he is, but this book showed me he's far more than that. He wants to see you build a legacy for your family, starting with a budget and getting out of debt, but then moving into the major leagues with mutual funds and estate planning. Although I've not yet read his bestseller Total Money Makeover or taken his Financial Peace University class, I think the heart and the nuts and bolts of good financial planning can be found in this comprehensive but still approachable book. I especially appreciated the chapters about biblical contentment and raising money-wise kids (more on that in his book co-written with his daughter, mentioned below!).
The audiobook (read by the author) is so good, I listened to it twice in a row!
The first book to help manage your money I ever read, this little title is full of practical tips on how to slash some budget categories and get serious about your debt payoff plan. Most importantly, Carrie talks about something you absolutely need to know about money: it can't make you happy. Contentment is key.
In the years since I've read and reread this book, I've never forgotten her flip of the phrase "I can't afford it" to "I choose to not purchase that right now." This is a game-changer, and so are her other points in this book!
If you're more of a fiction lover, this parable about a young woman who turns her financial life around will inspire you to take the Money Challenge, too! Art Rainer is a talented author who boils down theological concepts into actionable steps you can take today to change your financial future. If you're willing to take the challenge.
I listened to the audiobook version of this book and found the narration and production quality top-notch; it was almost as if I was listening to a radio program!
Recommended by a friend who I trust with all my budgeting questions, this book approached planning for retirement with short, easy-to-read chapters that cover everything from budgeting to what-if-I-don't-want-to-retire (and I relate to that because I love my work!). I really respect how researched this book is, although it is a little outdated a decade later.
This book changed the way I look at retirement planning forever, and it inspired my husband and I to really get serious about investing. Albeit a little outdated, this book explained in simple terms concepts I found intimidating (mutual funds, anyone?).
Smart Money, Smart Kids by Dave Ramsey and Rachel Cruze (his daughter!)
I have so much I want to teach my toddler: Who Jesus is, the art of the perfect pancake, the fun of the front lawn sprinkler … and wise money management. This book will be the one to help me do it! I found absolutely fascinating Rachel's perspective on learning about money as a young girl, growing up as the daughter of Dave Ramsey. I loved the chapters on commissions vs. allowances and the way their family approached teens buying their first car and saving for college. I highly recommend it to all parents!
Again, the audiobook is superb, narrated back-and-forth by both authors!
I'd love to know what books on personal finance, budgeting, and managing your money you recommend! Leave a comment on my Facebook page here. I'd love to hear from you!
All my best,
Rachelle Rea Cobb
Here at Club31Women, we recognize that not everyone has the same taste or point of view on books, music, or movies, but we offer these short reviews for your consideration. Our hope is that you will find something new and wonderful on this list of recommended resources!
~ Lisa Jacobson, Club31Women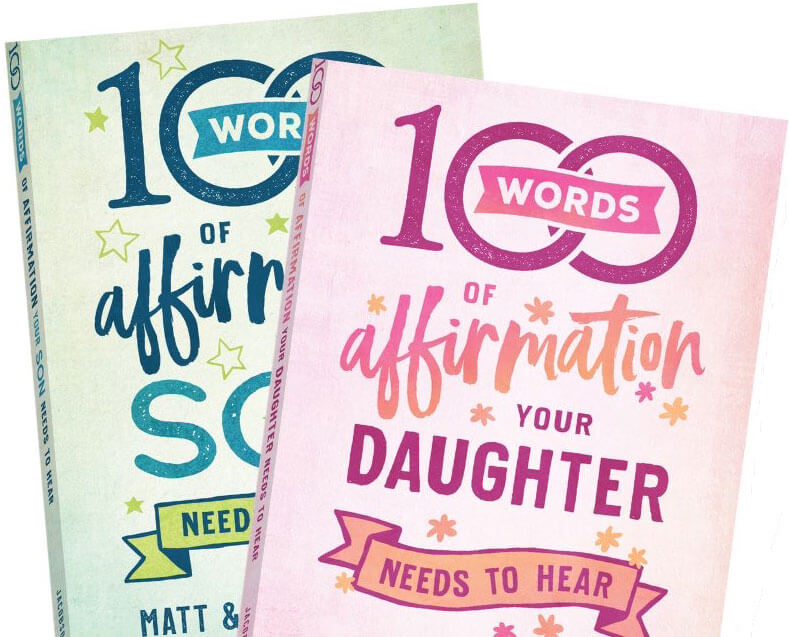 100 Words of Affirmation Your Son/Daughter Needs to Hear
Matt and Lisa Jacobson want you to discover the powerful ways you can build your children up in love with the beautiful words you choose to say every day–words that every son and daughter needs to hear.
These affirmation books offer you one hundred phrases to say to your son or daughter – along with short, personal stories and examples – that deeply encourage, affirm, and inspire.
So start speaking a kind and beautiful word into their lives daily and watch your children–and your relationship with them–transform before your eyes.