7 Encouraging Books for When Life is Hard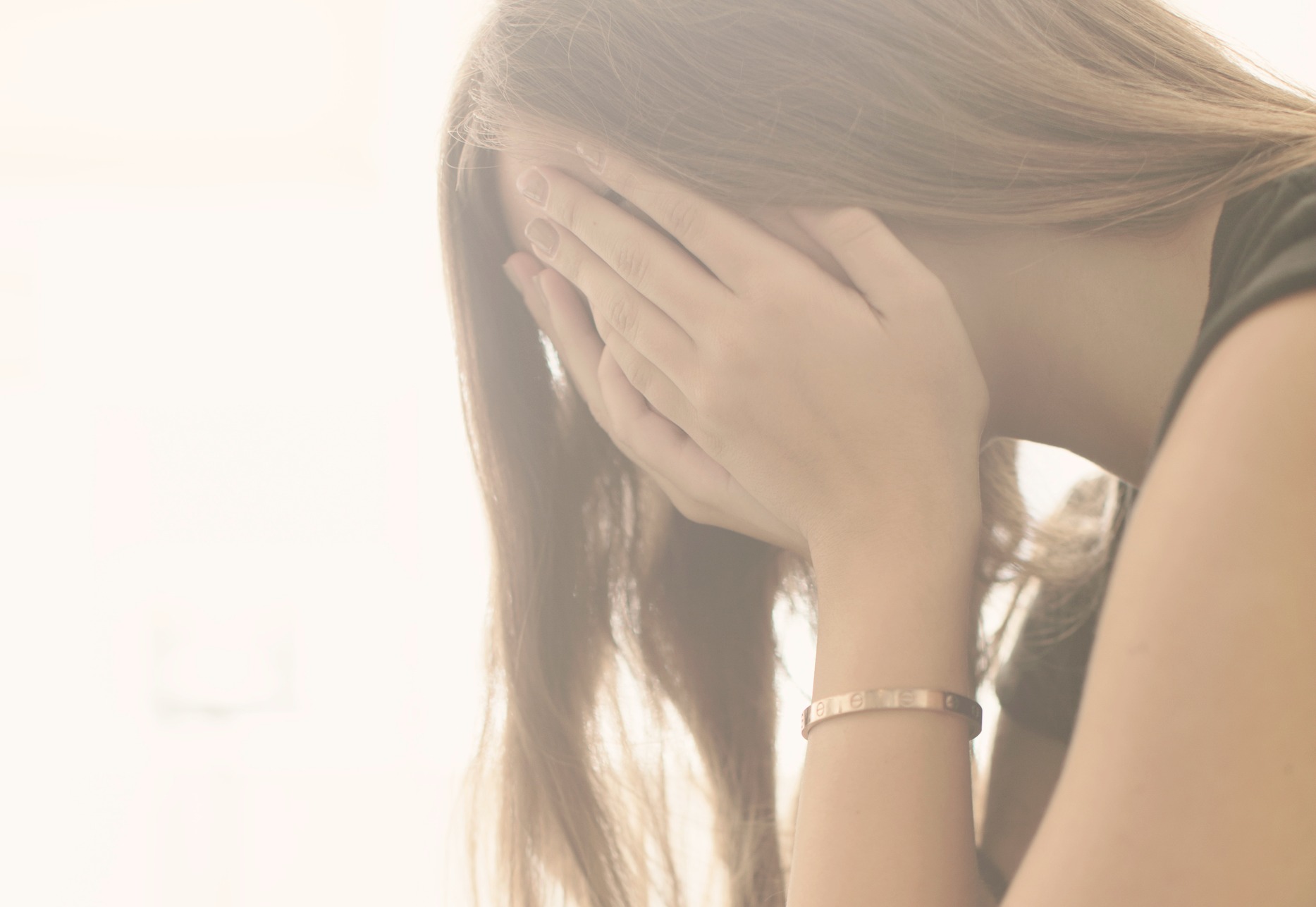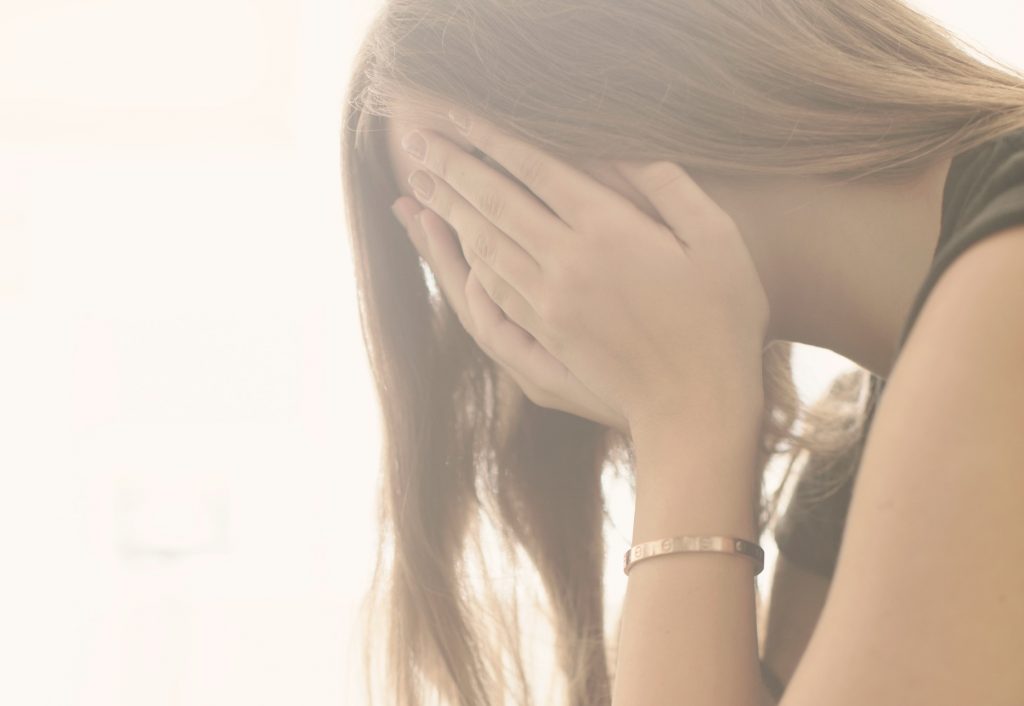 Sometimes life it just plain hard. There are sorrows, loss, brokenness, hurts.
It's the way of this world we live in, where everything simply does not go as planned.
Yet, even here, God's faithfulness is astounding. He is good, even through sorrow. He is gracious, even through brokenness. He is gentle, even through hurts.
You don't have to just take just my word for it though. These truths are being stirred up in the Body of Christ. I know, because I've watched book after book by fellow Believers hit the shelves. Books that tell stories of incredible brokenness, incredible loss, incredible sorrow—and God's ever-present grace and compassion and comfort.
If you are struggling through a difficult season, this list is for you.
This post may contain affiliate links through which Club31Women might get a small compensation – with no additional cost to you.  See my disclosure policy here.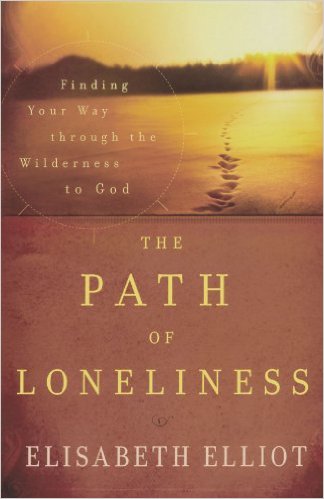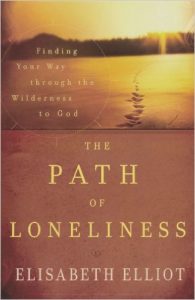 When I was struggling through infertility, a friend sent me this book. I read it slowly, underlining passages that spoke right through my sorrows and into my heart. If you are feeling the loneliness that comes with hard seasons of life, The Path of Loneliness is the perfect book for you.
"God has promised to supply our needs. What we don't have now we don't need now."
―Elisabeth Elliot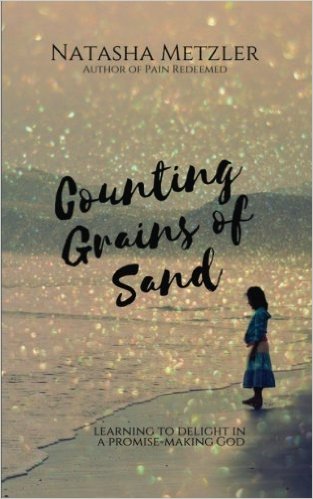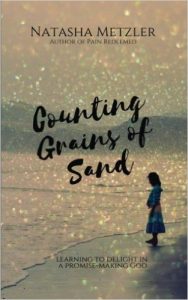 This book is a deep look into a journey of faith and how God transforms our hearts and our understanding of His love and goodness, even as we walk through deep sorrows and great joys. It's a story of infertility, failed adoptions, promises, death, and older child adoption. But mostly Counting Grains of Sand is about God and His unrelenting kindness.
"Every loss is used by Him to accomplish gain in the true Kingdom; even those things that seem to carry with them only death."
―Natasha Metzler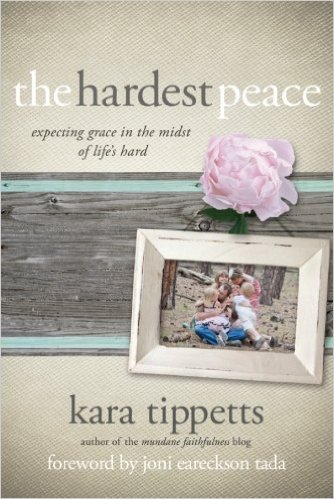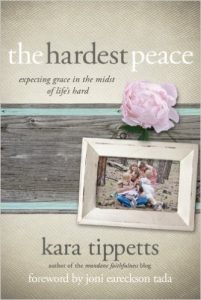 Kara Tippetts fought a courageous battle with cancer, which is reason enough to admire her. But she did more than that—through her battle she gave us a personal glimpse into suffering while holding tight to the Savior. The Hardest Peace, penned during the end of her life, is honest and beautiful.
"My hope is not in the absence of suffering and comfort returned. My hope is in the presence of the One who promises never to leave or forsake, the One who declares nothing 'will be able to separate us from the love of God' (Rom. 8:39). Nothing."
―Kara Tippetts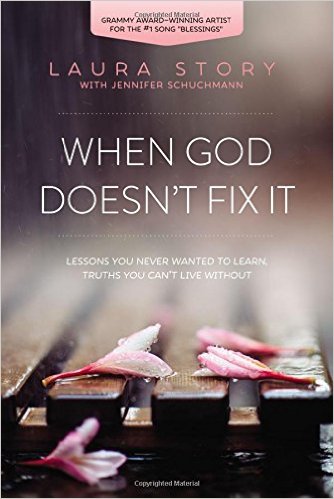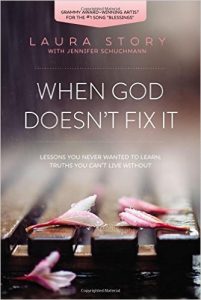 I was driving home the first time I heard Laura Story's song "Blessings" come on the radio. I was crying by the time it was done because it was a comfort that I didn't know how to explain. I sang that song for months as I milked cows in our barn and mourned the loss of many, many dreams. And I clung to the reminder that this world is not our home. Yet, during all that time I never thought about who wrote the song and what brought the words out. When God Doesn't Fix It tells the story.
"I no longer believe the myth that trials are a curse. Trials are an opportunity. They are an invitation to do good works to glorify our Father in heaven, to transform our lives from the inside out, and to drive us into the arms and footsteps of Jesus."
―Laura Story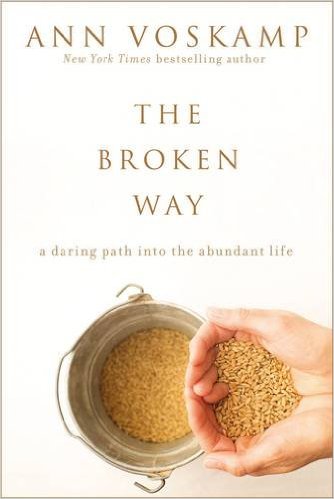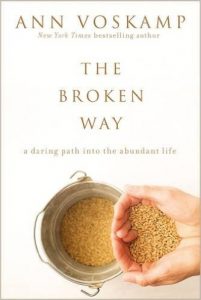 Ann's wildly popular One Thousand Gifts taught a generation of women how to give thanks to God is all circumstances. The Broken Way now teaches us how to live for God in all circumstances. Even (especially!) in our own brokenness. In fact, it is in our brokenness that God is able to seep through us and pour His grace into the world. If you've ever felt like you've messed up too many times to be useful to God—this is the book for you.
"I'll take his words like a daring covenant, not knowing yet what's to come: there is no growth without change, no change without surrender, no surrender without wound—no abundance without breaking. Wounds are what break open the soul to plant the seeds of a deeper growth."
―Ann Voskamp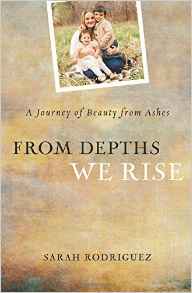 Sarah Rodriguez went through more sorrow in a short period of time than most experience in a lifetime. Yet, through it all, she clung tightly to faith. And her clinging is what brings an aching beauty to her story in From the Depths We Rise. Infertility, cancer diagnoses, death… it's all so much and so heavy and so heartbreaking. And God's faithfulness and love and steadiness through life's storms are so glorious, so wonderful, so healing.
"Disappointments had taught me that joy could be interrupted by sorrow, yet sorrow can be snuffed out by joy."
―Sarah Rodriguez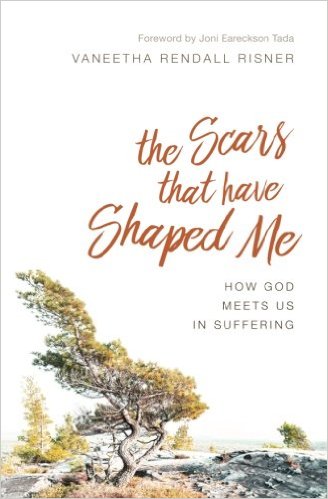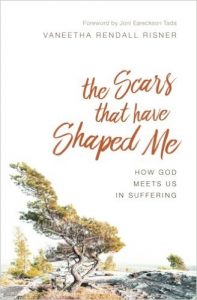 This book is beautiful in its application of truth, its acknowledgment of the reality of sorrow, and its presentation of the glory of God's sustaining grace. If you are journeying through hard things, The Scars that Have Shaped Me is a book you'll want on your shelf. It's not a Bible study, but Vaneetha takes you back again and again to the truth of Scripture in a way that invites growth and acknowledgment of God. Her story is hard, her advice priceless, and the truths she presents are so essential for every journey.
"Read the Bible even when it feels like eating cardboard. And pray even when it feels like talking to a wall."
―Vaneetha Risner
Are you walking through a hard season in life? I'd love to hear what books, articles, or Bible verses have been helping you through. Just leave your recommendations in the comments!
Blessings,
Natasha
P.S. Here's my list of 5 Hope-Filled Books for the Woman Hurting or Struggling with Infertility.
Here at Club31Women, we recognize that not everyone has the same taste or point of view on books, music, or movies, but we offer these short reviews for your consideration. Our hope is that you will find something new and wonderful on this list of recommended resources!
~ Club31Women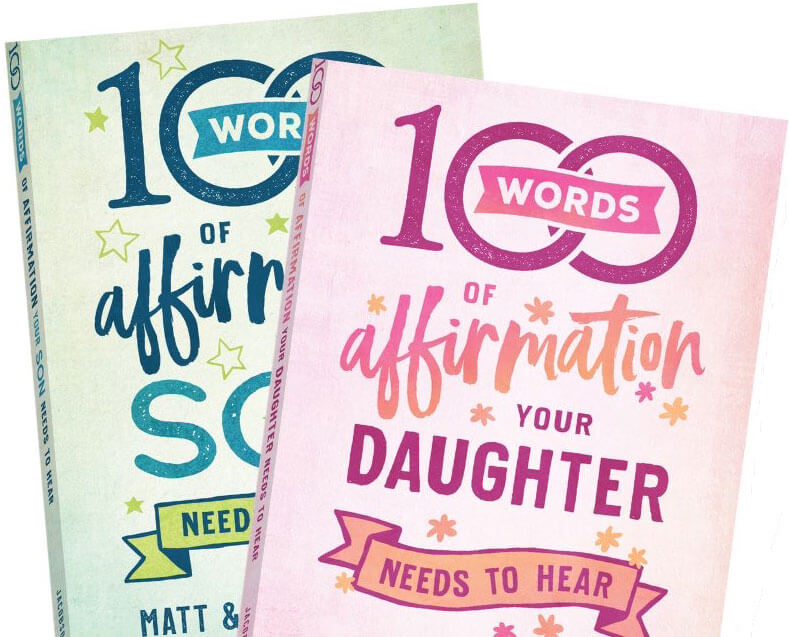 100 Words of Affirmation Your Son/Daughter Needs to Hear
Matt and Lisa Jacobson want you to discover the powerful ways you can build your children up in love with the beautiful words you choose to say every day–words that every son and daughter needs to hear.
These affirmation books offer you one hundred phrases to say to your son or daughter – along with short, personal stories and examples – that deeply encourage, affirm, and inspire.
So start speaking a kind and beautiful word into their lives daily and watch your children–and your relationship with them–transform before your eyes.