A List of the Best Christmas Story Collections to Read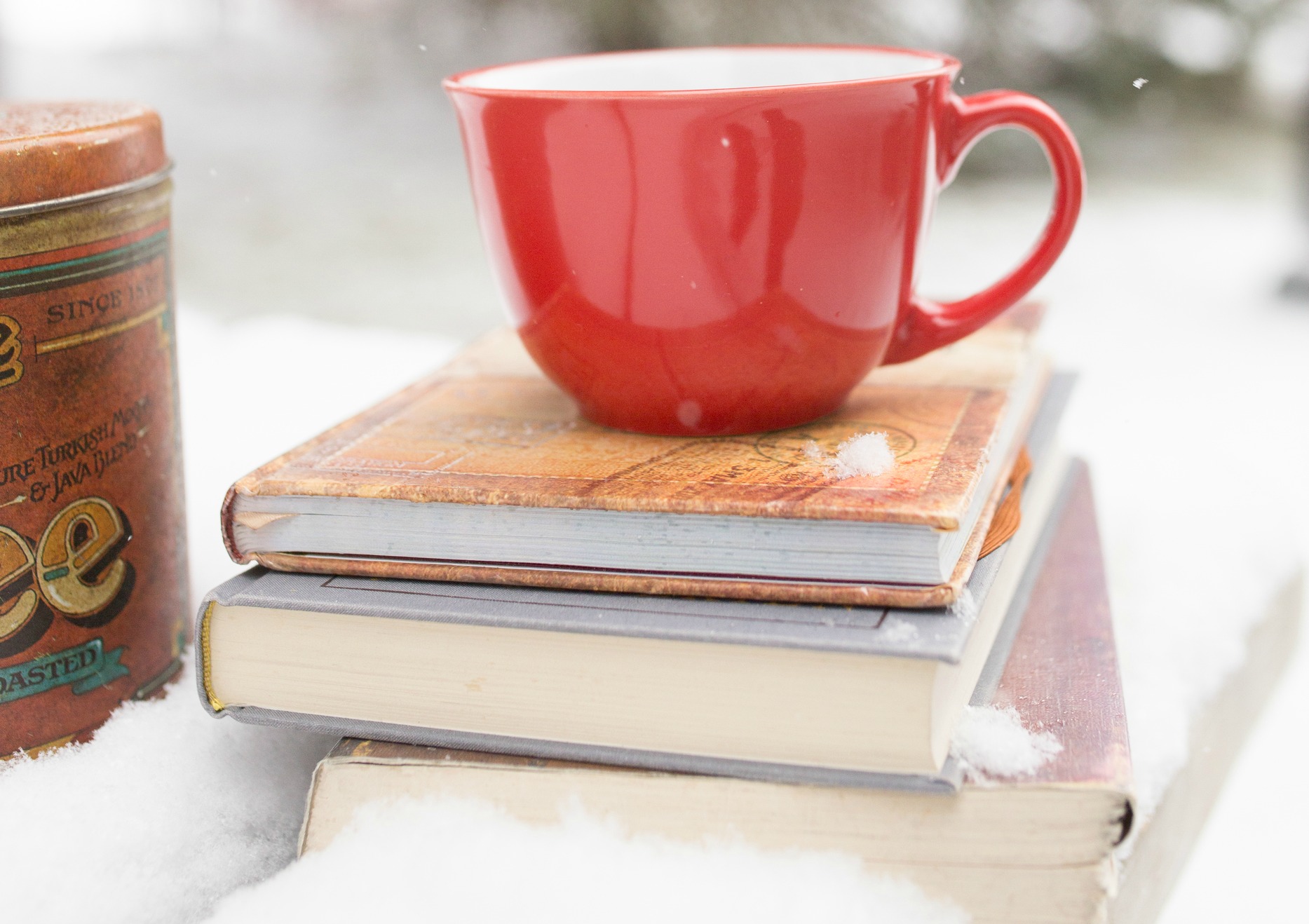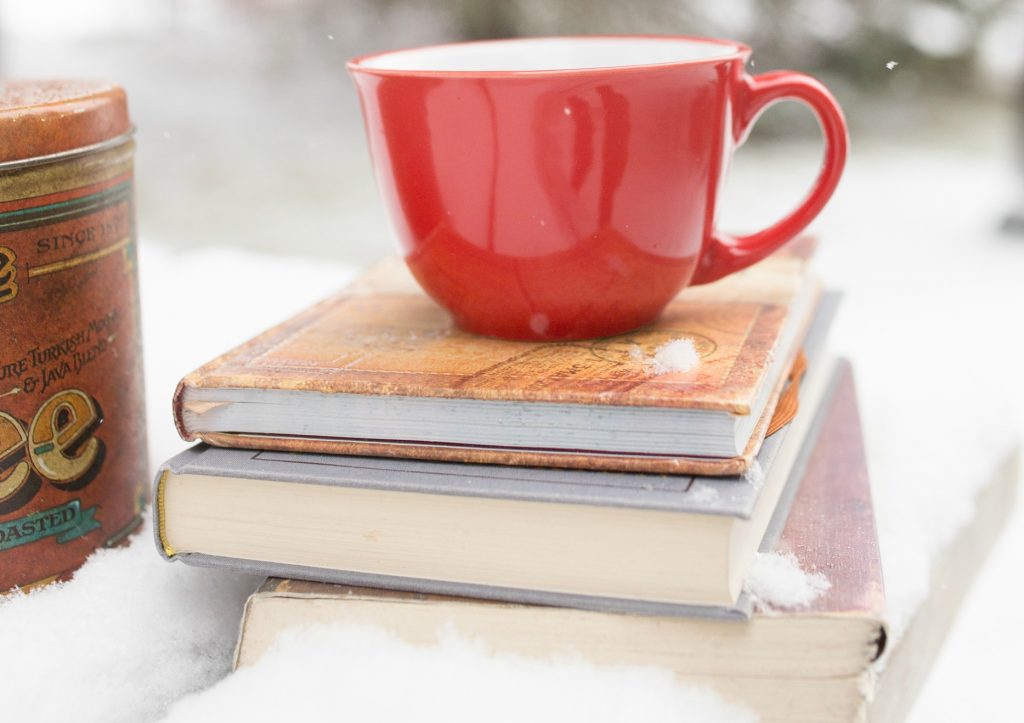 This post may contain affiliate links through which Club31Women might get a small compensation – with no additional cost to you.  See my disclosure policy here.
I love many kinds of books, but Christmas stories have a special place in my heart. Every year, I scour the huge used book store near me for yet another one to add to my stack, and happily read as many as I can as soon as the calendar changes to December and the month of Christmas is finally here.
While I can't pin my love of stories in general on a single book, I can tell you which book is responsible for my great love of Christmas Collections. A family friend gave me a paperback collection of Christmas stories by Joe L. Wheeler when I was eleven. It was called Christmas In My Heart. Ever since that day I've dreamed of one day owning all of the dozens of volumes of Christmas in My Heart that were ever published.
Sometimes people ask me why I love Christmas stories so much. I think it's because, in a time when our world often feels dark and unkind, I cherish the reminders that there is still good and beauty in this world. And like the time Christ was a babe in a rustic manger, He still comes down to our humble homes to be "God with Us".
And especially now, I long cherish the reminders that He is still near, bringing peace and goodwill to our world, and the promise of a better world to come. Christmas stories remind me of these good things and make me ever grateful for the gift of Jesus.
Two decades after I first received Christmas In My Heart as a gift, I am not even close to owning all of the Wheeler Christmas collections, but my collection of Christmas stories has grown steadily with time, especially now that I have a child who is filled with wonder at the mention of Christmas books, just like I was. If you're looking for some good Christmas Collections to read yourself or as a family this year, this list has some of my favorites–both from my bookshelves and the shelves of friends.
This post may contain affiliate links through which Club31Women might get a small compensation – with no additional cost to you.  See my disclosure policy here.
Max Lucado has a way of capturing the deeper meanings of the Christmas season in his heart-warming, engaging, and very moving style. The stories in his collections are wonderful for family readings or for inspirational readings to groups as well. I always appreciate how Max artfully weaves in the golden thread that points back to the true Miracle of Christmastime.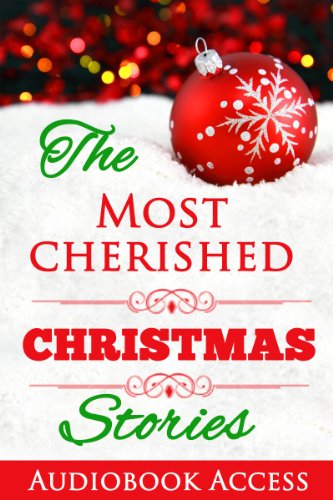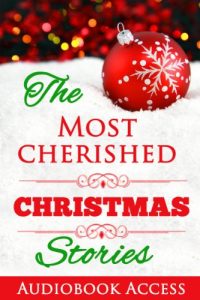 If you are looking for a nostalgic journey into some of the best-loved Christmas stories of all times, this book is one you'll want to get! With stories pulled from favorite and well-known authors and tellers of fairy tales, it is one of those books that makes you feel warm and cozy inside–especially when you reread some of your old favorites from years ago.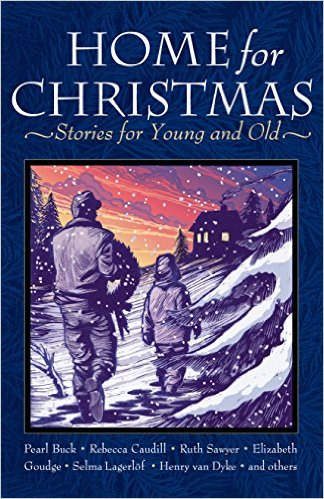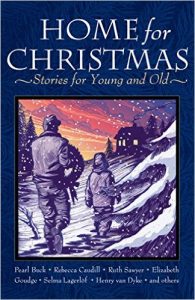 Most of the stories in this book were written for children but I found them inspiring as an adult as well. With chapters by familiar authors such as Pearl Buck, Henry Van Dyke, and Elizabeth Goudge, these festive short stories capture well the holiday spirit.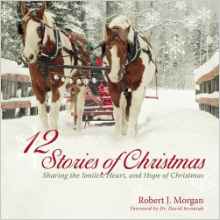 Written for his Christmas service, this pastor and bestselling author has put 12 of his favorites into a book. Each story features a family caught in some unexpected predicament or trouble over Christmas and shows how God provided and took care of them in a Christmas miracle kind of way.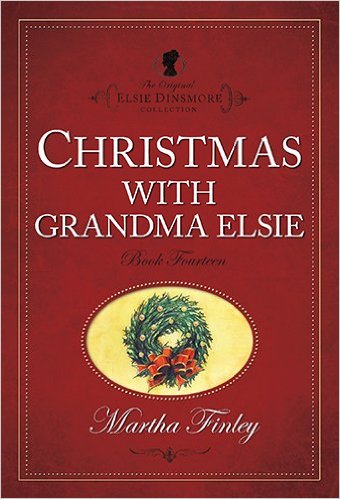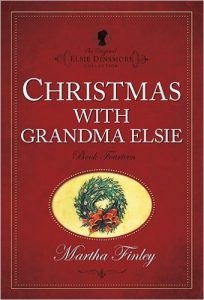 If you grew up with Elsie Dinsmore, this is a book you really must add to your collection. The adorable stories tell of holidays hosted by "Grandma Elsie" and reunite you with names you came to know and love through the main series books. I appreciated the scriptures and the family values that were strongly portrayed in this delightful collection.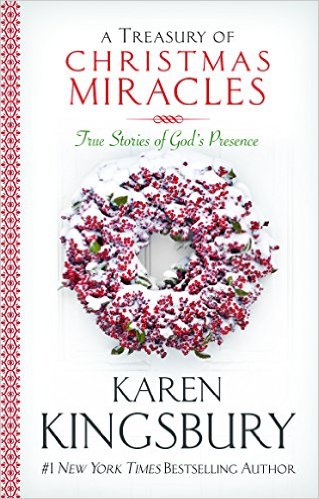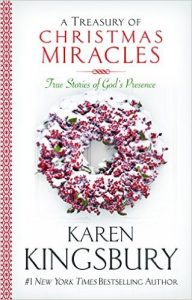 Karen Kingsbury tells the true stories from the lives of people who were touched in a special way by God's presence over the holidays. It's an inspiring read that helps to remind us that God is still looking out for us in our real, everyday lives, and not just in the pages of fictional story books.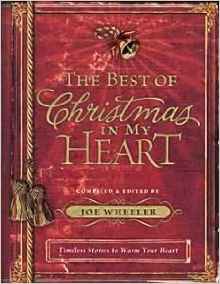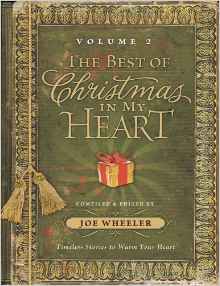 These were the books that made me fall in love with Christmas Collections when I was a pre-teen. Since then, I've devoured many more volumes and have loved every single one. Each story is filled with old-fashioned values, with heartwarming connections, and sometimes with a bit of mystery that leaves you guessing about what's happening until the very last second.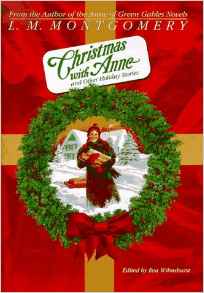 Anne with an E has been capturing the hearts of readers for generations now, mine included. I knew that I had to have this book for my collection as soon as I saw it. While only two of the stories in this book are actually stories about our beloved Anne-girl, the remaining stories are told in that same delightful writing that and wit that made L. M. Montgomery one of the best-loved novelists.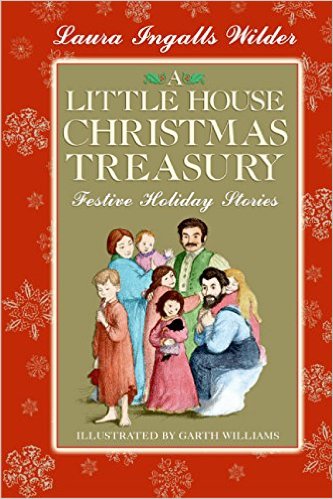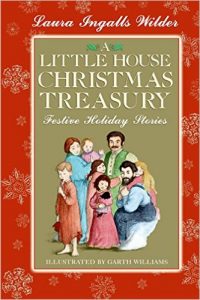 I didn't read the entire Little House series until I was an adult, but when I did I really fell in love with them. I loved the idea of easily being to relieve the holidays with the Ingalls family in each of the unique places they lived over the years.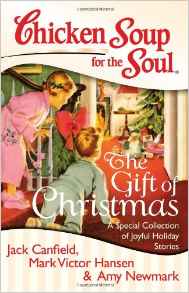 I only recently discovered that the very popular "Chicken Soup" series have quite a few collections dedicated to Christmas Stories. As usual, their stories center on faith, hope and the blessings of the holiday season and the Greatest Gift ever given.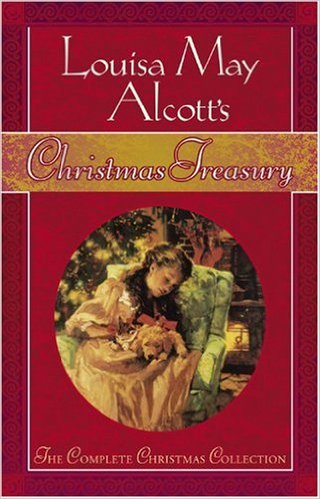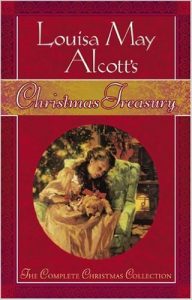 Written by the author of one of my most loved stories, An Old Fashioned Girl, this collection of holiday tales by L. M Alcott was on my "must have" list. She's best known for writing Little Women of course, but she wrote a prolific amount of short stories and novellas during her lifetime, many of which I have read and enjoyed. This book is a special collection of most of her published holiday stories and it is truly delightful!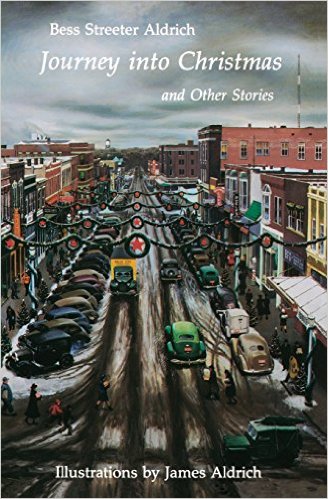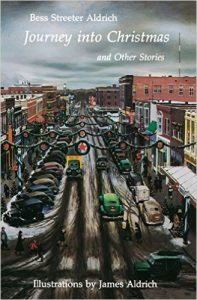 I read this book on a beach on the outer banks of North Carolina this summer when I accidentally grabbed it off my to-read pile instead of the more seasonally appropriate book I was actually reading at the time. Though the scenery around me couldn't have been less Christmasy, I felt my heart warmed with the festive stories of family, love, blessings and making simple things beautiful during the holidays. I thoroughly enjoyed each of the stories I read!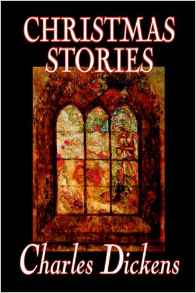 Since Dickens is one of the literary giants of all times, it was fun to get to read not just the popular works, but some of the lesser-known Dickens stories as well! With 21 different stories, you'll probably find a new favorite that will become a traditional must-read for the holidays like A Christmas Carol already is for many of us!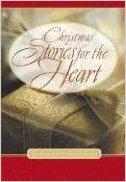 A friend who read them told me she considered them "Christmas Gems" and they've been on my wishlist ever since! The stories are short, and that makes them perfect for filling in the moments when you need to be reminded what exactly is this season all about anyway.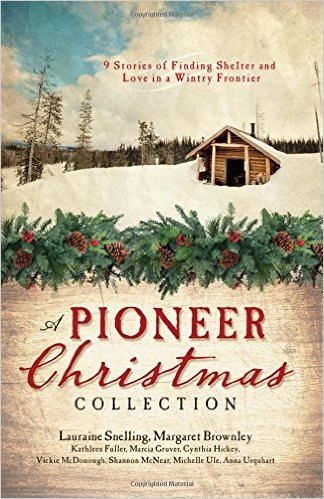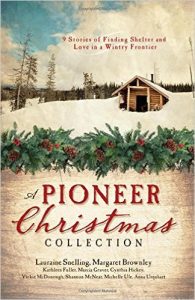 I wanted to find a little collection of Christmas novels that was not strictly about a romance. And I love the idea of stories featuring American settlers in different areas and generations and about them using their simple means to make time to celebrate the advent of Christ. This book was highly recommended to me by another Christmas story loving friend, and I can't wait to read it myself!
Here's to being inspired this Christmas season as you read with your families! And if you have a favorite Christmas book that I didn't mention, I'd love to hear about it.
Blessings,
Chantel Brankshire
Here at Club31Women, we recognize that not everyone has the same taste or point of view on books, music, or movies, but we offer these short reviews for your consideration. Our hope is that you will find something new and wonderful on this list of recommended resources!
~ Club31Women
Save
Save
Save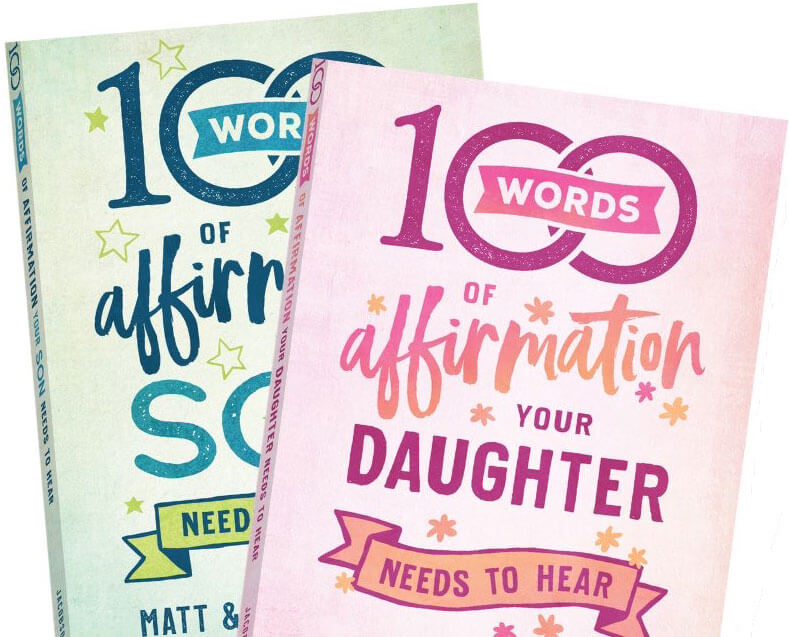 100 Words of Affirmation Your Son/Daughter Needs to Hear
Matt and Lisa Jacobson want you to discover the powerful ways you can build your children up in love with the beautiful words you choose to say every day–words that every son and daughter needs to hear.
These affirmation books offer you one hundred phrases to say to your son or daughter – along with short, personal stories and examples – that deeply encourage, affirm, and inspire.
So start speaking a kind and beautiful word into their lives daily and watch your children–and your relationship with them–transform before your eyes.