25 Delightful Advent Books for Children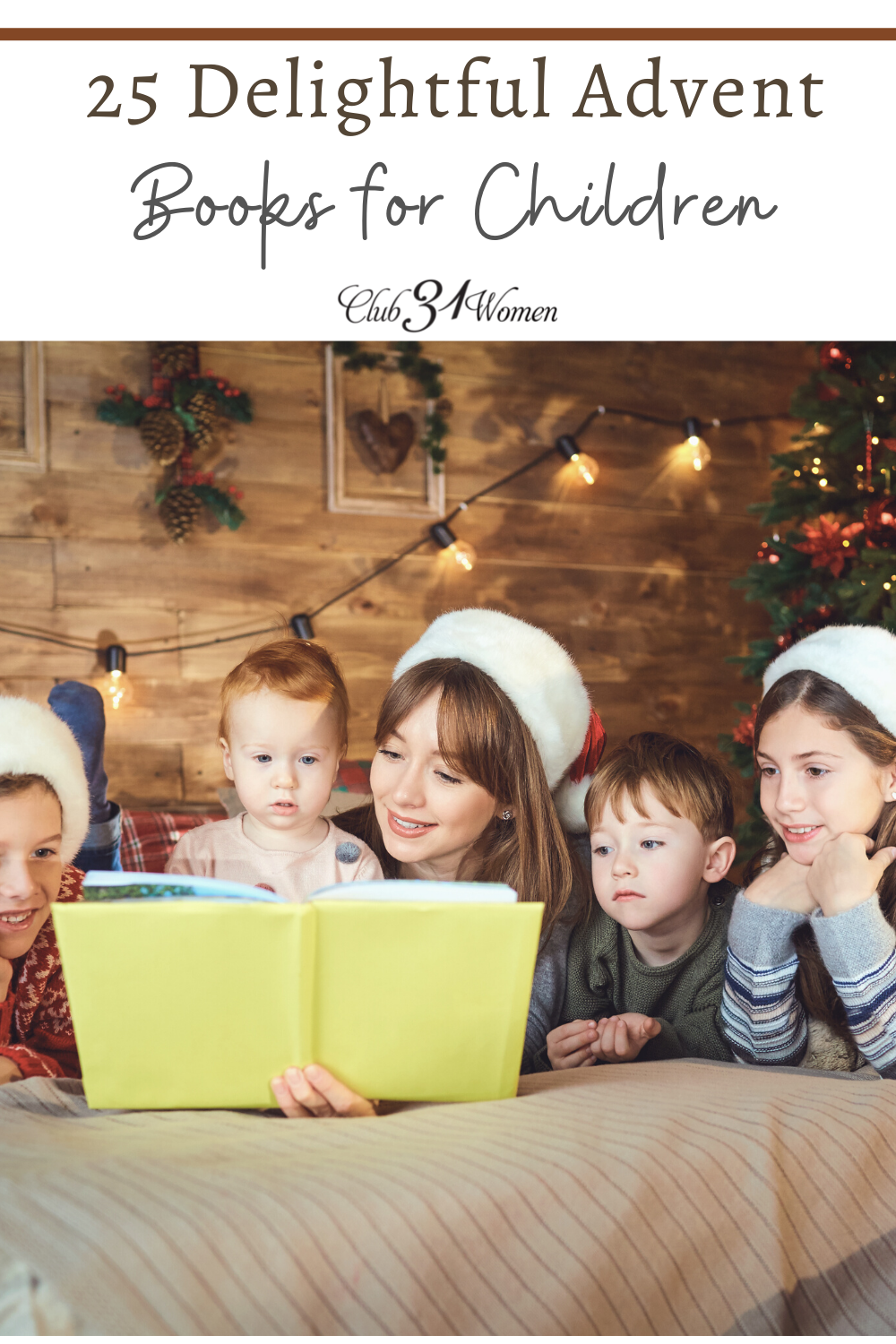 This post may contain affiliate links through which Club31Women might get a small compensation – with no additional cost to you.  See my disclosure policy here.
My husband is terrible at surprises. I can tell he has something up his sleeve from the little crinkles that form around his eyes when he's talking about a date night he has planned or a present he wants to give. Without prodding, he will spill all the details.
It's a quality I've come to adore. For him, sharing the excitement of anticipation is better than pulling off a grand surprise. That's how I feel about Advent. Celebrating on December 25th is wonderful, but the reveling in the Christmas season imparts some extra joy.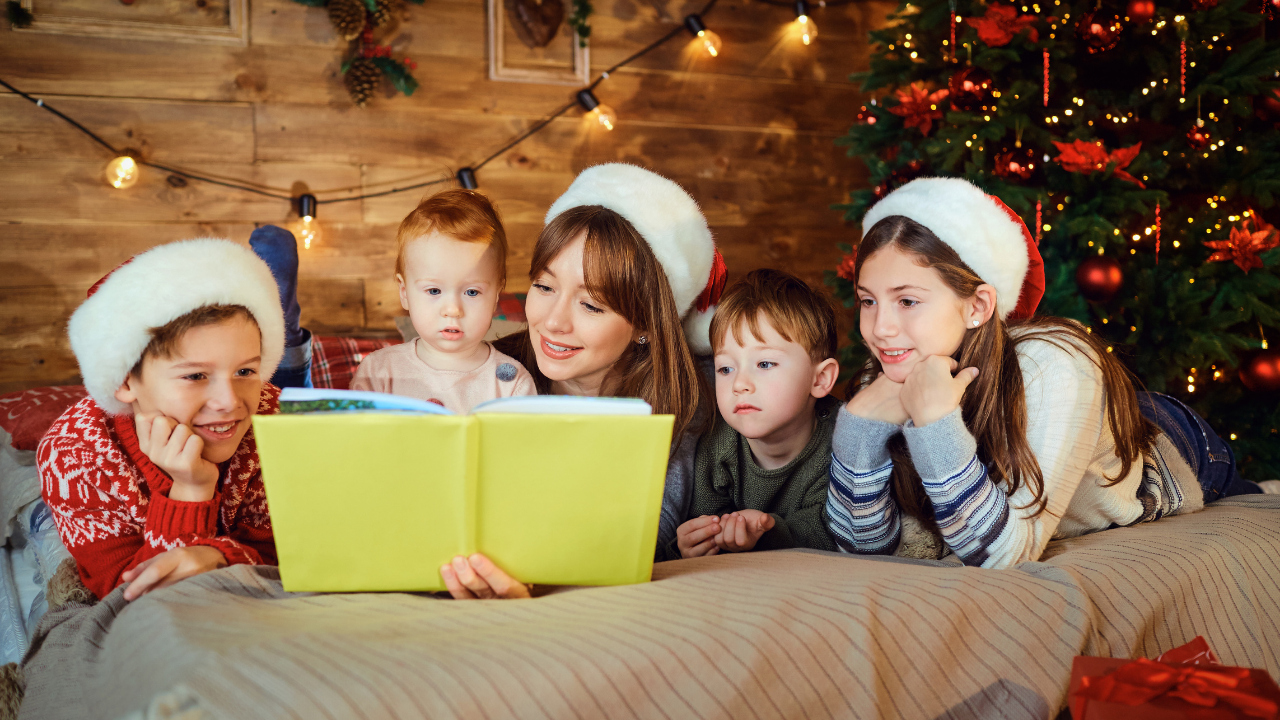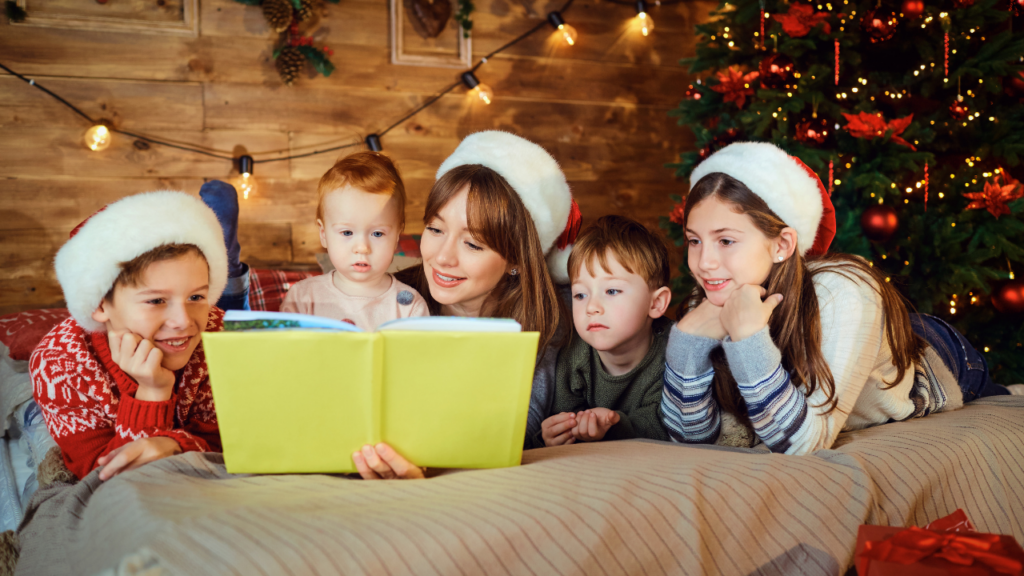 On a spiritual level, I love the escalating tension as the advent of Jesus' birth approaches — visits from the supernatural, relational conflict, long journeys, and finally the lowly birth of our precious Savior.
On a bit more superficial level, I love all the different countdowns associated with Advent. From the cardboard holiday scenes whose windows reveal a waxy, chocolate shape to the numbered mittens filled with peppermint nougat and little gifts my mom started to send me when I was in college, I enjoy them all.
Since having kids, my husband and I have adopted a book Advent tradition as a way to count down until Christmas. Our kids get to choose one book to unwrap each day leading up to Christmas and on Christmas Day, we read the story of Jesus' birth from the Bible.
A quick search of "book Advent" on Pinterest will give you fun ideas on how to display a book Advent calendar. I switch it up every year. I've also found it helpful to wrap all the books again as I'm putting Christmas decorations away. Then I don't have to scramble to get 24 books wrapped after Thanksgiving.
In the process of doing a book Advent, we've read a large amount of Christmas books. Here's a list of 25 of our favorites. While many of them are about the Nativity story, some of them are general holiday stories with conventional Christmas themes. All of them are festive and are wonderful ways to spark conversation about the real reason we celebrate Christmas.
This gorgeous book is based on the Advent tradition of the Jesse Tree. I have my kids open this book first because it has readings for every day of Advent. A scripture passage, kid-oriented devotion in Voskamp's lyrical style, and suggested family activities are woven together with beautifully rich illustrations.
The Christmas Story told through Little Kitten and Mother Cat who join other animals following the bright star that has been lighting up the sky. A must if you enjoy cats.
A cleverly written play on 'Twas The Night Before Christmas with vibrant illustrations. Jesus' birth is recounted with lines like, "He had not a crib, but in a manger instead / the tiny new baby lay down his sweet head. Mary looked down at his cute little nose / and silently counted – ten fingers, ten toes."
I appreciated Heyer's portrayal of a young shepherd's encounter with baby Jesus for its culturally accurate names and illustrations.
My son adores the Tractor Mac series. Steers is a talented illustrator and storyteller who makes Tractor Mac's adventures on Stony Meadow Farm enjoyable for all ages. This installment finds the town tree lighting threatened by a blizzard that keeps Farmer Bill and Sibley (the horse) from delivering the tree.
This traditional Christmas Carol is ubiquitous during the holiday season (and sometimes feels like the song that never ends…). Andreasen's comical illustrations of the poor partridge being ousted from his pear tree by beret-wearing French hens and swans enjoying a recreational swim in a pond make this a family favorite.
A sweet, wintery book with adorable mice sharing their favorite aspects of the holiday season, like reading by a warm fire and decorating the tree with family.
Lloyd-Jones is a gifted children's book author and Song of The Stars is no exception. The narrative, as well as the illustrations, move with palpable excitement as all created things seem to shout "It's time. It's time." The newborn King has arrived and readers get to hear the message spread.
This is an oversized, novelty board book with different textures to feel and flaps to lift throughout. My son has enjoyed it for multiple Christmases and I anticipate he will enjoy helping his little sister explore the pages this year.
I am a sucker for bunny books, and Pocket is a super cute bunny. He embarks on a winter quest to find the meaning of Christmas. This has a secular take on the meaning of Christmas but is a sweet, gentle story.
Simple rhymes depict animals readying the stable for visitors. From pig to ram, each animal pitches in to make their house comfortable for Mary and Joseph. The rhythm is catchy and the word choices lend themselves to further discussion with your kiddos.
A friend reminded me that Richard Scarry books are awesome for road trips because they are big and have tons of pictures. That makes them plain fun for anytime. This Christmas book has mini-stories about the inhabitants and goings-on of Busy Town. Like every Richard Scarry book, the illustrations are engaging and the text enjoyable for kids and their parents.
If you're familiar with Ree, The Pioneer Woman, you're probably familiar with Charlie. He's the Drummond's hound dog whose antics frequently show up on Instagram. In this second installment of the series devoted to Charlie, he finds himself getting a Christmas surprise he's not sure he likes. The illustrated renderings of the whole Drummond family are sweet, as is the story.
Two little mice discover that Mr. Snowman can't celebrate with them inside the house, so they take the Christmas festivities outside. The whole mouse community joins in for a jolly evening.
This title was part of my Gramma's large mouse book collection and I've enjoyed sharing the story with my kids. Many will recognize Angelina Mouseling from Angelina Ballerina, the story that introduced this winsome, wee mouse over 30 years ago. In this festive tale, Angelina makes it her mission to bring cheer to the old postman Mr. Bell.
This board book is the perfect combination of thoughtful text, gentle rhymes, and engaging illustrations. A sweet, simple way to talk about the Nativity story.
The author of classics like Goodnight Moon and The Runaway Bunny has provided a great framework for explaining the birth of Jesus with this retelling in a more modern setting. My family loves the paperback version with artwork by Diane Goode, but fans of Llama Llama will appreciate the newest edition with artwork by Anna Dewdney.
With the help of her five-year-old neighbor, Wilma decides to grow Christmas trees on her land instead of the traditional flower garden. Beautiful illustrations and a heartwarming story of intergenerational friendship have made this a newly acquired favorite.
I adore the Cookies series. Rosenthal defines words in relation to that sweet treat we all love so much. In the Christmas edition, we learn that Disappointed means our best efforts to make a star didn't turn out as well as we'd hoped and Celebrate definitely involves sprinkles.
A pleasant story written across glossy pages (a weird bookish thing I particularly like), The Littlest Christmas Tree is an inexpensive addition to your Christmas book collection. I will say that the mice gave me frog vibes, but the rest of the animals looking for the perfect Christmas tree are cute.
My kids love that there's a handle attached to this sturdy board book and I love the charming illustrations. This is just another great introduction to the Nativity story in a fun package.
Kids interact with the book by placing Cheerios (or any O-shaped cereal) in recessed spaces found amidst the festive illustrations.
We are fans of Llama Llama. Dewdney is a skilled author whose playful rhymes are anything but forced. This board book is less story and more simple sentences about Christmas activities. The illustrations will amuse the whole family.
This Llama Llama story has more narrative push than its board book brother. Like most children, Llama Llama is having a hard time waiting patiently until Christmas. He and Momma Llama bustle about preparing for the holidays until Llama Llama has a meltdown (all too familiar?). Another great book from this fun series.
Toot and Puddle are adorable pig buddies who live in Woodcock Pocket. Toot wings off to Scotland for a family reunion before the holidays but a snowstorm makes it unlikely he'll make it back in time for Christmas. These are charming and endearingly British.
I'd love to hear about your family's favorites! What Christmas books do you have to read every year?
In Him,
Emily C. Gardner
Here at Club31Women, we recognize that not everyone has the same taste or point of view on books, music, or movies, but we offer these short reviews for your consideration. Our hope is that you will find something new and wonderful on this list of recommended resources!
~ Lisa Jacobson, Club31Women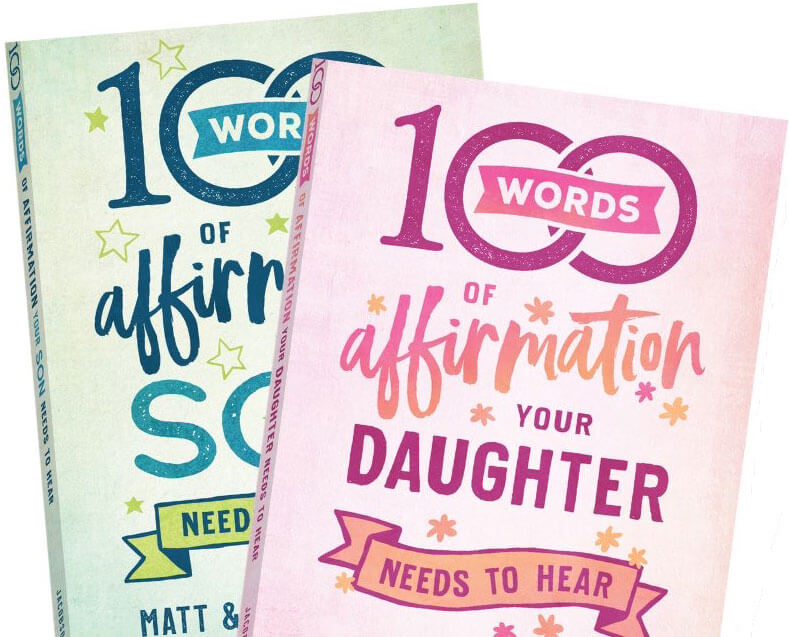 100 Words of Affirmation Your Son/Daughter Needs to Hear
Matt and Lisa Jacobson want you to discover the powerful ways you can build your children up in love with the beautiful words you choose to say every day–words that every son and daughter needs to hear.
These affirmation books offer you one hundred phrases to say to your son or daughter – along with short, personal stories and examples – that deeply encourage, affirm, and inspire.
So start speaking a kind and beautiful word into their lives daily and watch your children–and your relationship with them–transform before your eyes.