Learning to Live in Light of an Empty Tomb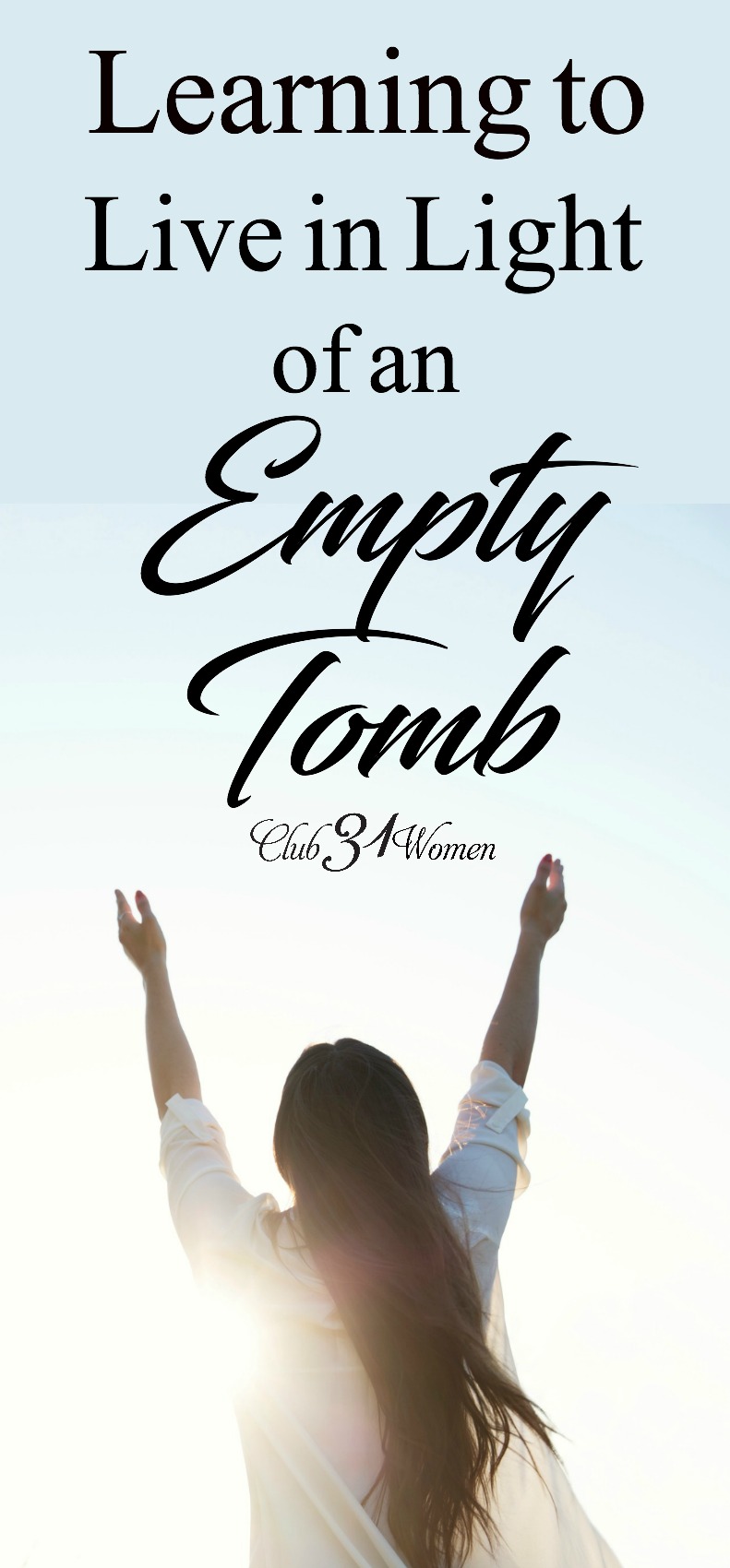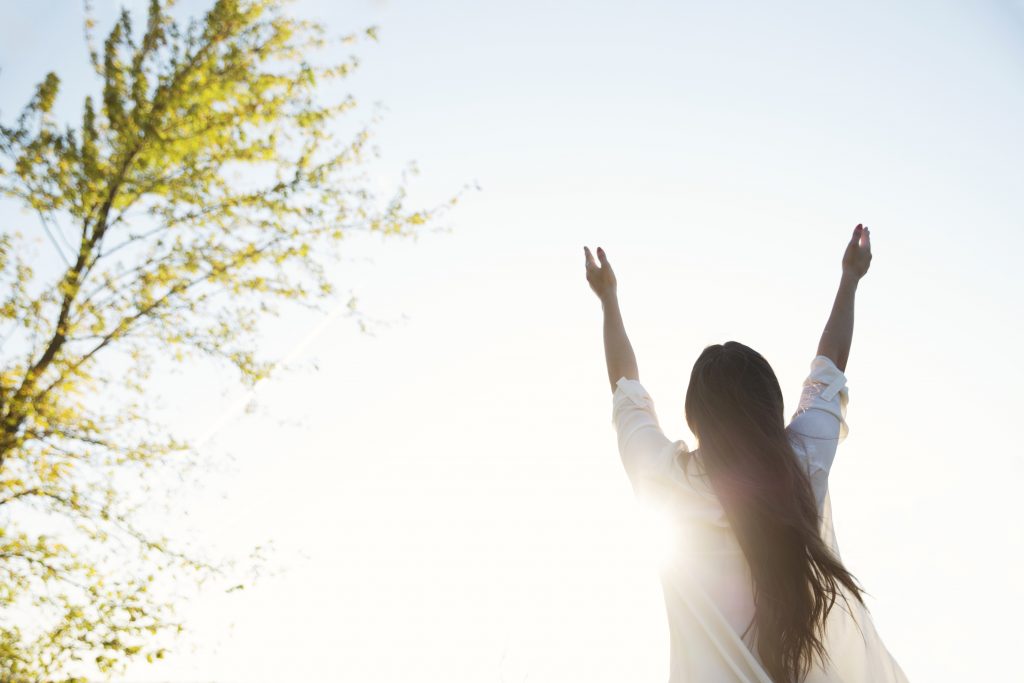 There are some moments we never fully understand until they pass us by. Some moments, some conversations, are just too much to fully grasp in the present. We respond the best we can and wring out the full understanding when we watch the mental replay.
Motherhood is especially ripe with these moments. As intentional and proactive as we are, sometimes the inherent beauty of a 4-year-old who needs his mama, an 8-year-old choosing courage, a 13-year-old showing genuine empathy, is only understood in retrospect. We hang on to those moments, savoring them, even as they are rolling out right before us.
Moments of Beauty
I have to imagine the women in Matthew chapter 28 found themselves smack in the midst of one of those moments.
A few days earlier they witnessed the unbearably brutal murder of their savior. The weight of their loss was incredible. Their grief fresh, raw, they sought to be near him, near his tomb, even in death.
But as the women approached the tomb there was an earthquake. The guards "became like dead men" while an angel explained to the women that their Lord has risen.
Even after reading through the events countless times, I struggle to understand the magnitude of it all. But can you imagine the women trying to take this all in, in real time?
In their mix of fear and joy, they go quickly, obeying the angel's instruction to share the news with His disciples. And Jesus meets them on the way.
Jesus met them, saying "Rejoice!" So they came and held Him by the feet and worshiped Him. Then Jesus said to them, "Do not be afraid. Go and tell My brethren to go to Galilee, and there they will see Me." Matthew 28:9-10
A Beautiful Response
I've tried a dozen times to imagine what those women felt like receiving those words from Christ. How can you even begin to understand, to respond, to a conversation like that?
But their immediate response is beautiful. They fell at his feet and worshiped.
In the aftermath of Easter, when our yards may still be littered with colored eggs, on an average week when the celebration is over and we're pilfering leftover candy from our children's baskets, what does it mean to live from the empty tomb?
How do we truly live in light of Easter, a risen Savior, an empty tomb?
The pattern of Matthew 28 gives us a great place start.
We worship. The women's reflexive response should be ours as well. May we sit at his feet and worship, understanding the magnitude of the price he paid on our behalf.
We choose joy. "Rejoice!" was Jesus' greeting to the women in verse 9. In our mix of gratitude and worship, woefully aware of how unworthy we are, he reminds us to take joy!
We forsake fear. The call to rejoice is followed by a phrase we see repeated again and again in scripture, "Do not be afraid." Even the smallest awareness of who he is and what he has done and who I am (and what I have done) brings on an almost immediate sinking feeling. And He gets it. He understands it at the very first impulse and so he calls us out immediately. Do not be afraid.
We go and tell. In one simple conversation, a few short sentences, Jesus himself sums up the themes we read repeatedly throughout the entire Bible. He has redeemed and restored us and now we are to forsake fear and live a life that speaks to that. A life that speaks of Him. Go and tell.
In Romans 8:11 Paul tells us that if
"the Spirit of Him who raised Jesus from the dead dwells in you, He who raised Christ from the dead will also give life to your mortal bodies through His Spirit who dwells in you."
This is the key we need. This is the hope we long for when life feels like too much when our joy is stolen and the day to day of motherhood and marriage seeks to drown us.
It is His resurrection power, bidding us to worship, enabling up to choose joy, empowering us to forsake fear and equipping us to go and tell that makes all of the difference.
This is how we are to live from the empty tomb, by His power at work in us, each and every day.
In Him,
Katie, IChooseBrave.com
Save