Dreaming of Spring? Here are 11+ Sweet Books to Celebrate a New Season of Growth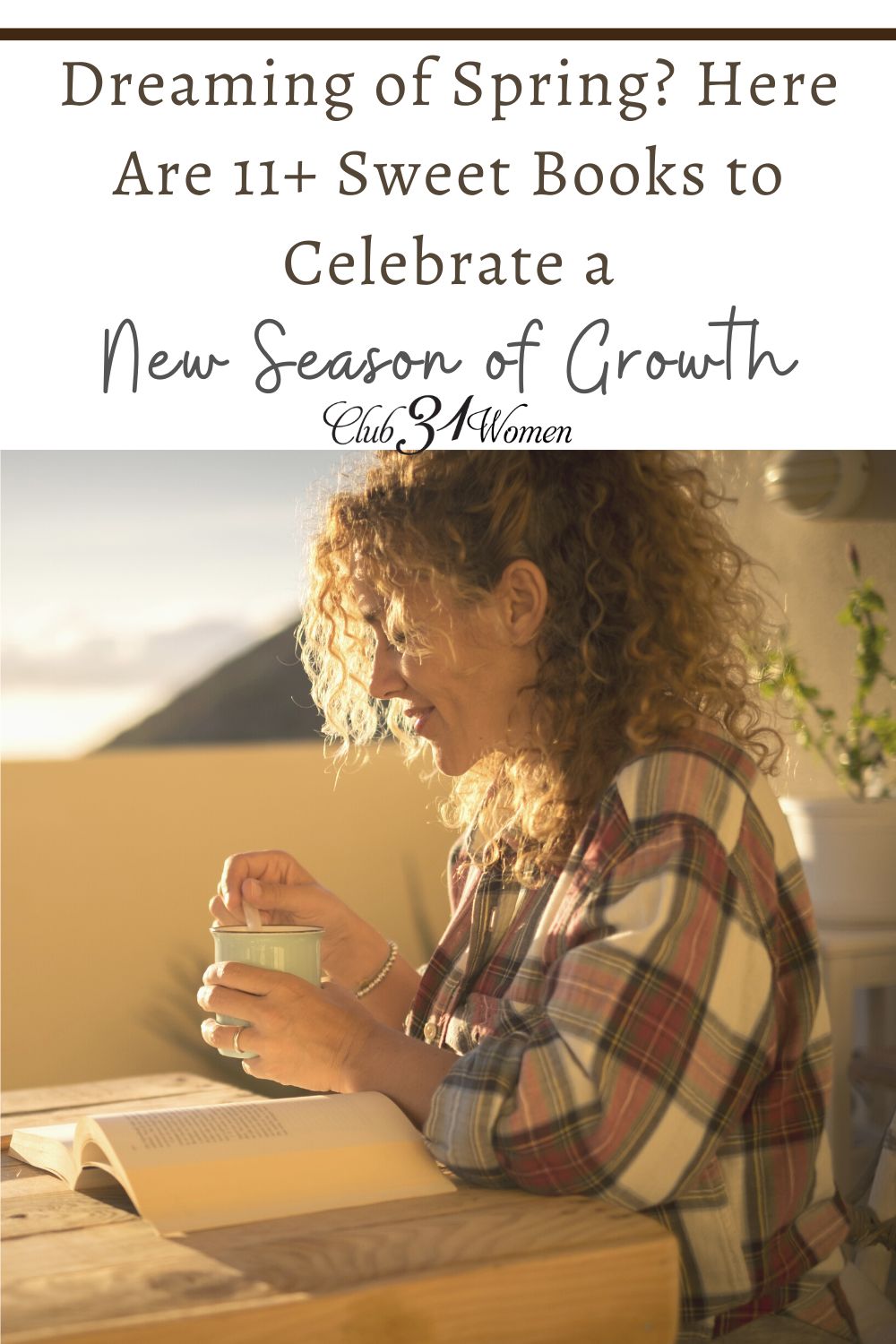 New books for spring are such a fun way to welcome warmer weather and new growth into your reading regime!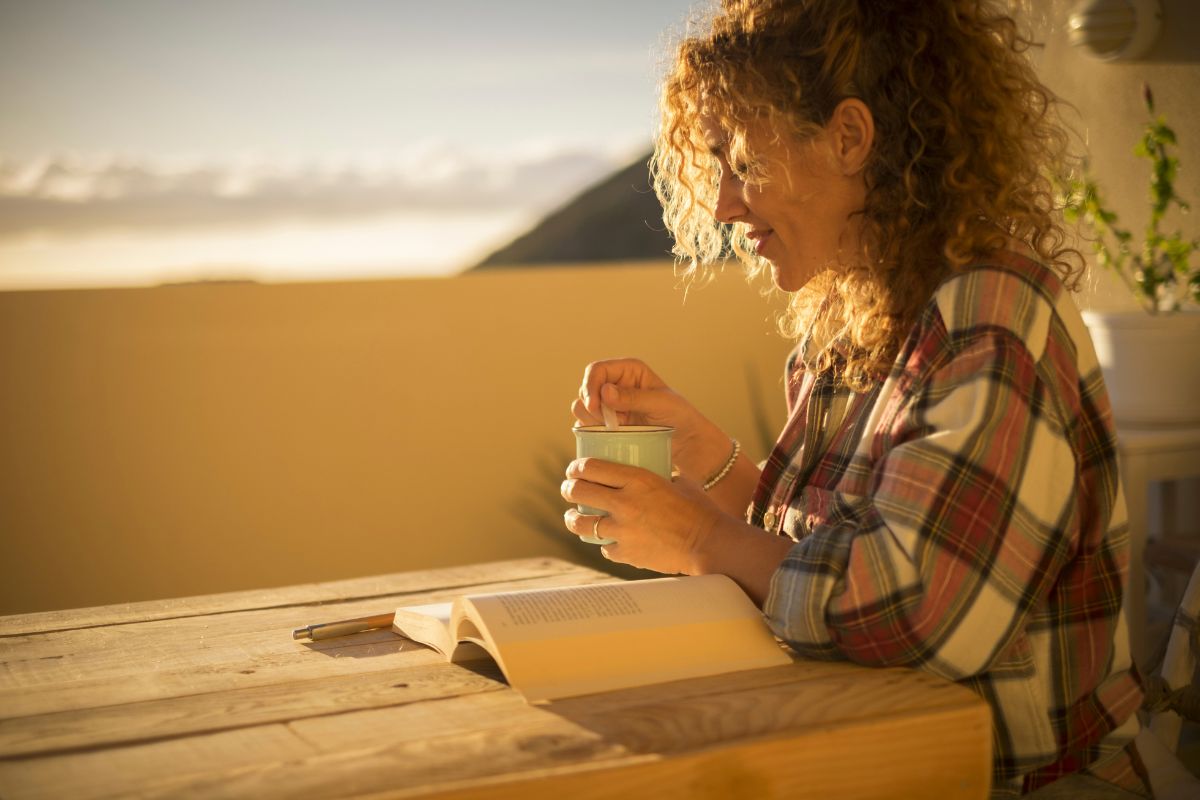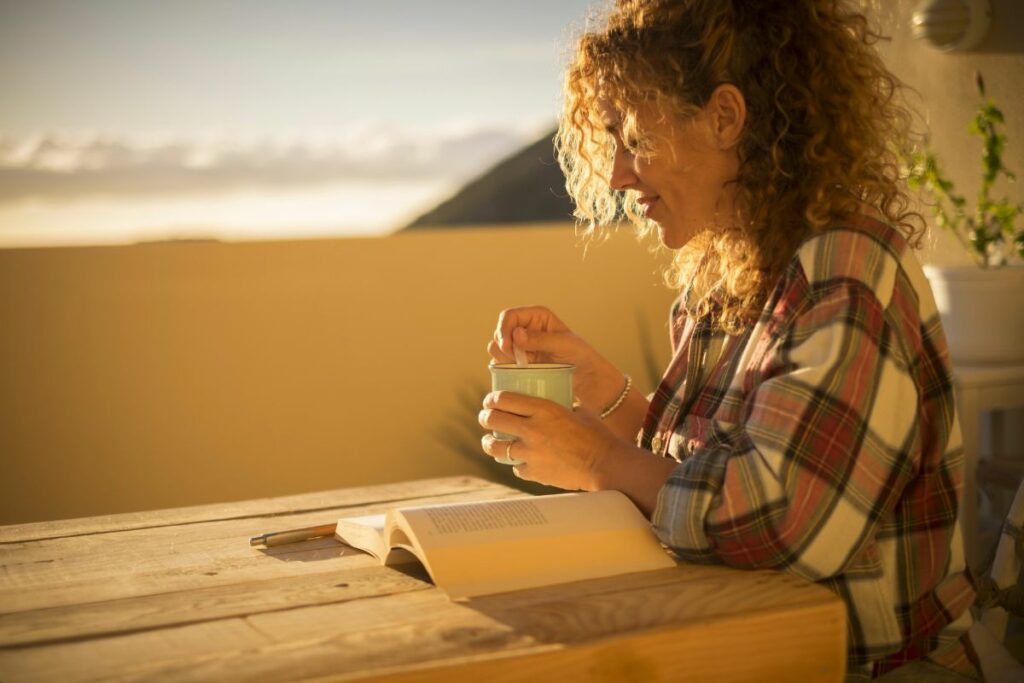 Oh, spring! Though I'm hard-pressed to choose between it and autumn, I think that spring nudges ahead by a slim margin as my favorite season. It definitely helps that my birthday is near the end of April, but I also love the green, the new blossoms, and all the growing things. Granted, here at 7000 feet elevation in the mountains of Colorado, all of these signs of coming spring occur much later in the season than a lot of other places! In spite of that, I always remember one of my favorite L. M. Montgomery quotes (from the very end of The Story Girl): "It is always safe to dream of spring. For it is sure to come; and if it be not just as we have pictured it, it will be infinitely sweeter."
Even with the weather warming up, spring is still the perfect time for some new reads, especially ones that concentrate on the whole idea of new ways of living life and the beauty of growing things. I especially relate the season of spring to a focus on beauty, and several of these books tie into that as well. Enjoy!
This post may contain affiliate links through which Club31Women might get a small compensation – with no additional cost to you.  See my disclosure policy here.
This book is one of my favorites of all time, and it was literally life-changing for me to read. A raw chronicle of the author's journey with OCD, This Beautiful Truth: How God's Goodness Breaks into Our Darkness felt like looking in a mirror as I too live with OCD. Sarah's story of how love and beauty broke into her personal darkness is one that echoes springtime to me as we see new life breaking through the cold ground to beautiful growth.
Though not specified in the text, all the charming photos in this cookbook from a New York cafe seem spring-like to me, thus why I included it here. Maman: The Cookbook: All-Day Recipes to Warm Your Heart includes three parts: "Sunrise", "All-Day Café", and "Sweets and Sips", the majority of which are recipes that don't need many specialty ingredients. I love the French influence on the recipes, while still staying relatively basic and easy to make at home.
As someone who loves England, and who greatly enjoyed her sole trip there years ago, this book is such a fun treat! Set up like a scrapbook with a myriad of photos, watercolor illustrations, and mementos, A Fine Romance: Falling in Love with the English Countryside chronicles a woman's exploration of England in the spring. The inclusion of different mishaps inevitable with international travel, and getting to see the highs and lows of the trip make this such a delight to read.
Speaking of England in spring, any gardening book by Monty Don is an absolute gem! Down to Earth: Gardening Wisdom reads a bit differently than many of his other books, in that it's more musings and tips on random gardening subjects, rather than being more overtly instructional and prescriptive. Gardening at elevation in the high deserts of Colorado could not be more different than gardening in verdant England, but reading about Monty's amazing Herefordshire gardens helps the ache for many green things in the spring a bit.
This was the first book I included in my article "Beautiful Books That Will Be a Balm to Your Soul", and for good reason! Appreciation of natural beauty plays a huge role in L. M. Montgomery's books, and quite a few of her descriptions of spring are some of my very favorites. Though The Blue Castle takes place over an entire year, it begins in the spring so quite a bit of the book takes place in that season. The tone of the book is definitely a bit more mature than many of Montgomery's other books, but I personally really appreciated the honesty in portraying the hardships that Valancy, the main character, goes through as a spinster daughter of a very emotionally unhealthy family. Definitely one of Montgomery's lesser-known works, it's still so good!
Opening in springtime in Virginia, this incredibly poignant tale will grip you until the end of the book, and will stay with you long after. Like all of Joanne Bischof's other books, The Lady and the Lionheart is incredibly well-written, and follows a very unique storyline. It's one of the most beautiful stories of grace and redemption that I've ever read, and brought me to tears several times.
Ireland = green = spring is how my mind works, but don't worry, I do know that Ireland experiences all four seasons! Having a strong Irish heritage definitely added to my interest in this cookbook, but The Farmette Cookbook: Recipes and Adventures from My Life on an Irish Farm is also fascinating to read and full of delicious farm-style recipes. And the photos definitely evoke a springtime feel!
I'll be totally honest…in planning out this list of springtime reads, I jotted this title down because it had a springtime feel to me. But then once I actually paged through the book, I discovered that it doesn't actually take place in the spring. However, I decided to include it anyway because it was such an enjoyable read for me. Then There Was You had me laughing out loud at several parts, but those were peppering a story of genuine people who were trying to love and follow Jesus, in spite of their humanity. I so appreciated how this book didn't shy away from hard issues, but those also didn't end up bogging down the entire book. An incredibly refreshing combination, for sure!
The L. M. Montgomery tie-in is what put this book in the Spring category for me, though I realize that not everyone will make that connection. That aside, I feel like Anne of Green Gables, My Daughter, and Me: What My Favorite Book Taught Me about Grace, Belonging, and the Orphan in Us is a moving memoir that I think most anyone can connect with. The author connects her own feelings as an adopted daughter with her adopted daughter's story, and weaves it into Anne Shirley's story as well.
In the spirit of spring being a time of new growth, I wanted to share one of the best parenting books I've ever read as I know it helped to work much-needed new growth in me in parenting. I've followed Crystal via blogging and then social media since before she had kids, and especially after I started having children of my own, I've loved seeing her grow on her parenting journey. What I've seen of her parenting approach is infused with so much grace and understanding, and her relationship with her kids always takes precedence to pushing any specific behavior. In Love-Centered Parenting: The No-Fail Guide to Launching Your Kids, Crystal practically shows you how to do the same, along with very vulnerably sharing hard times in her parenting journey that taught her truths that completely changed her approach.
This series of six books take place throughout all the seasons, but the growing things focus puts them in the springtime category for me. The series is the story of three college friends who plan to start a sustainable farm in northern Idaho with the purpose of educating others on their lifestyle. Raspberries and Vinegar, Wild Mint Tea, Sweetened with Honey, Dandelions for Dinner, Plum Upside Down, and Berry on Top follow each of the three women's love story, plus three additional couples, along with chronicling the growth of their farm and education center. Each of the main characters has to deal with navigating real-life issues in a way that honors Jesus. This is such a fun series!
And that sums up my year of seasonal book lists here! If you haven't already, please check out my lists for summer, autumn, and winter as well. Because let's be honest…a truly good book can be enjoyed year-round!
Under the Mercy,
Jessica Telian
Here at Club31Women, we recognize that not everyone has the same taste or point of view on books, music, or movies, but we offer these short reviews for your consideration. Our hope is that you will find something new and wonderful on this list of recommended resources!
~ Club31Women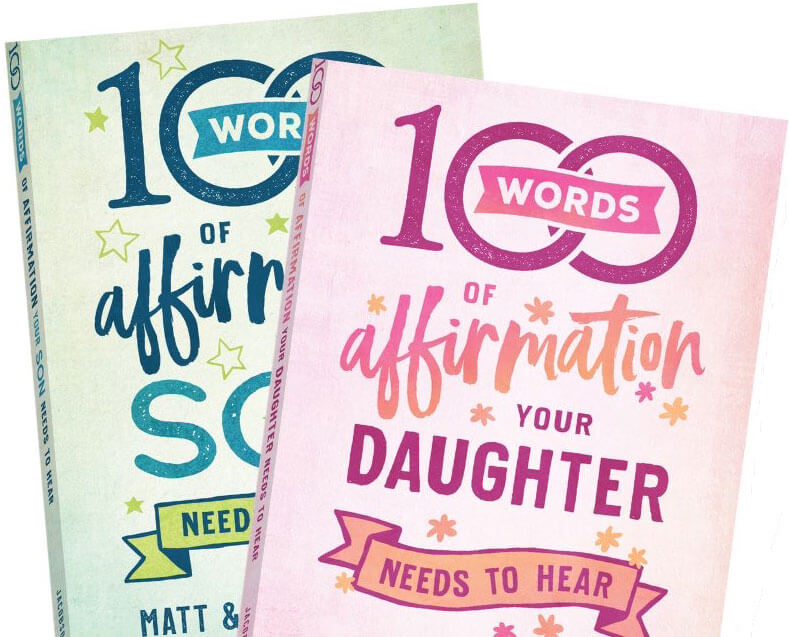 100 Words of Affirmation Your Son/Daughter Needs to Hear
Matt and Lisa Jacobson want you to discover the powerful ways you can build your children up in love with the beautiful words you choose to say every day–words that every son and daughter needs to hear.
These affirmation books offer you one hundred phrases to say to your son or daughter – along with short, personal stories and examples – that deeply encourage, affirm, and inspire.
So start speaking a kind and beautiful word into their lives daily and watch your children–and your relationship with them–transform before your eyes.