Delightful Poetry Books the Whole Family Will Enjoy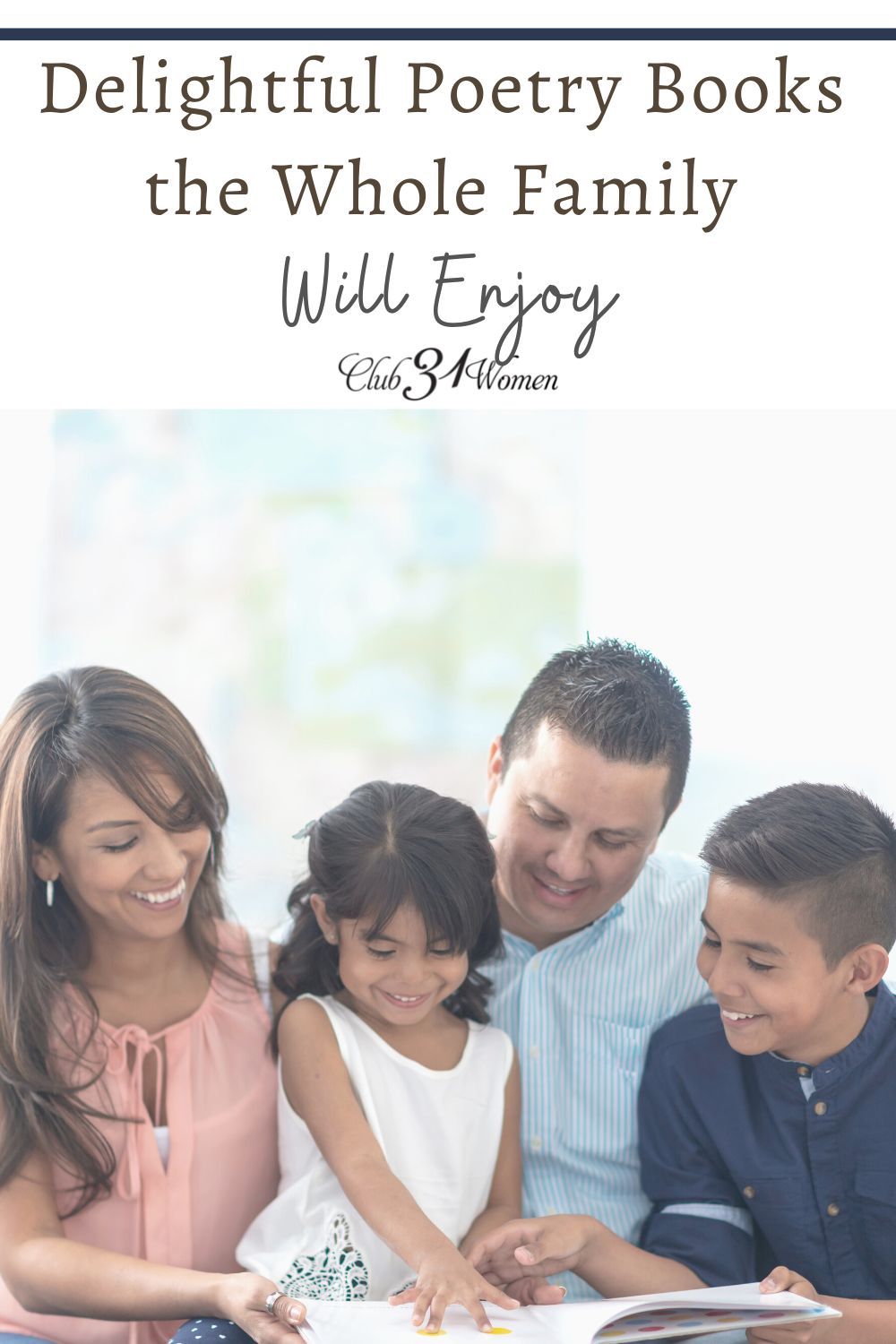 I don't know about you, but for years enjoying poetry seemed out of reach. It seemed like something appropriate to those in the halls of academia, but not necessarily for me as a normal, run-of-the-mill mama.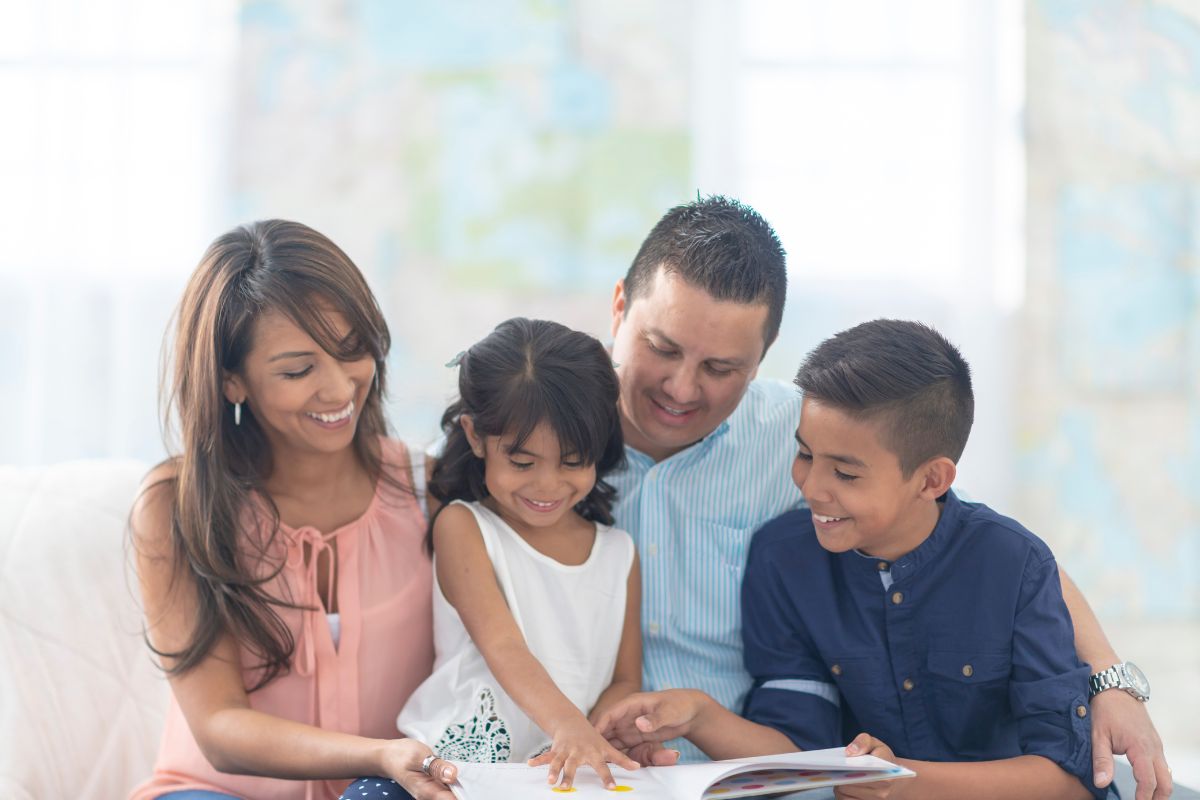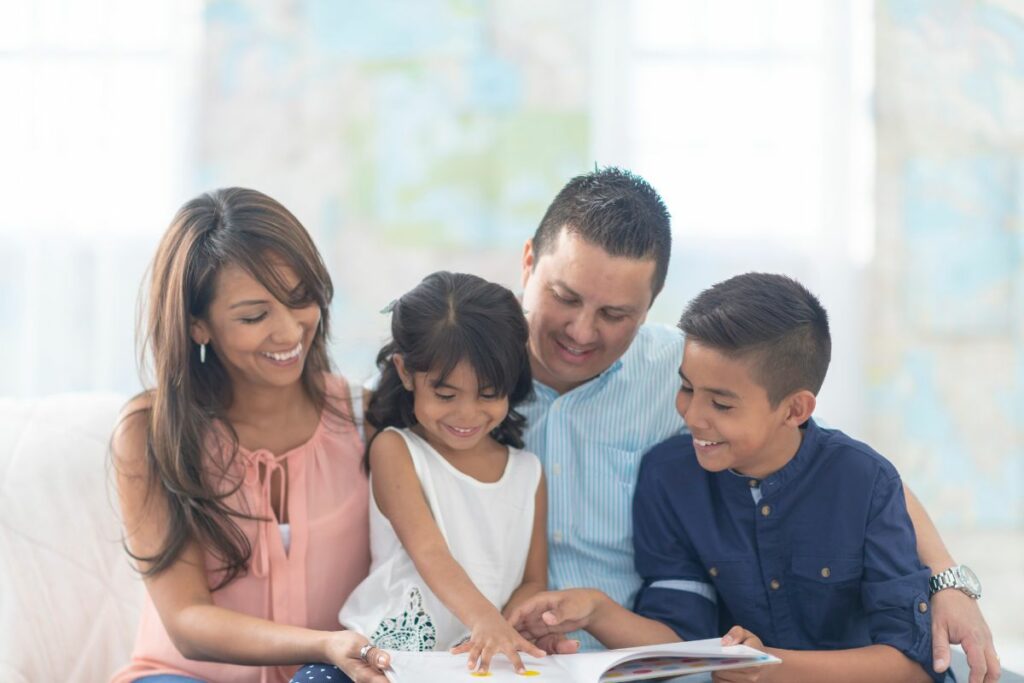 And I feel like that idea started when I was a child and any of the poems I was exposed to didn't make sense or seemed very dull and tiresome. That carried over into being an adult…and even though I wanted to learn to enjoy poetry, I had no idea where to start.
But then I became a homeschooling mama, and we school using Charlotte Mason's methods. If you're not familiar with Charlotte Mason, one of the many things that define her methods is the liberal use of poetry. With that, it has been so fun seeing my children learn to love poetry, and I'm learning to enjoy it more as well. To my children, poetry is just a part of our lives, and they all have a wide variety of favorite poems, which they will discuss or recite as part of our normal conversation. It makes my beauty-loving heart so happy!
However, I know that for a lot of people, especially children, poetry can initially seem staid and boring. Thankfully, it doesn't have to stay that way! I'd love to share some of our family's favorite poetry books that have helped to make poetry something beloved by all of us.
This post may contain affiliate links through which Club31Women might get a small compensation – with no additional cost to you.  See my disclosure policy here.
If there's one book that I would consider a gateway into helping your children love poetry, it would be this one! National Geographic Book of Animal Poetry is full of amazing animal photos (obviously, since it's National Geographic!) with tons of fun animal-related poems to go along with them. Read your kids "The Purple Cow" and see what they think!
With 366 poems, this is a hefty anthology, but it's a wonderful one to have around. The rich illustrations are incredible, and suit the mood of the poems chosen to go along with them. As Sing a Song of Seasons: A Nature Poem for Each Day of the Year is set up in a daily poem format, it's perfect to use to incorporate poetry into your daily rhythm.
This one is a classic for sure, and my favorite edition is definitely the one illustrated by Tasha Tudor, and I know a lot of people love the one illustrated by Gyo Fujikawa. So many sweet poems about the wonder of childhood and the simple joys of play. The poems from A Child's Garden of Verses are some of my kids' favorites to memorize.
These are some more complete classics as you can never go wrong with the author of Winnie-the-Pooh! (You can also find When We Were Very Young and Now We Are Six bound together as The Complete Poems of Winnie-the-Pooh.) They are filled with nonsense poems, story poems, and poems about particular subjects that so many children find dear. Completely delightful! (Also, if reading these poems if the first you've read of A.A. Milne's work, please also look up Winnie-the-Pooh and The House at Pooh Corner. Not poetry, but utterly matchless in their whimsy and humor!)
Poetry for Young People series
We have the majority of the titles in this series, and I have been impressed with each and every one. Each book is specific to a certain poet, and those who put together each one has made sure that the poems chosen aren't above most kids' heads and/or contain inappropriate content (also, at the end of each poem are kid-friendly definitions for some of the lesser-known words in the poem). Each book in the Poetry for Young People series also has illustrations that echo the poet's writing style, so that you can really get the feel for each poet as an individual.
This one is a picture book of the famous epic poem, and it's a favorite of all my kids! Reading this with my kids sparked a great discussion on the concept of poetic license as a bit of further research revealed that the story related in Paul Revere's Ride didn't exactly line up with facts. A great discussion to have, and my kids still easily remember when the Revolutionary War started thanks to the famous line "On the eighteenth of April, in Seventy-Five…"
I'll admit, this one is not my favorite, but quite a few of my kids love it as it's very silly! That's not always a bad thing though, especially as a way to help kids see that poetry doesn't have to be sedate and boring. Read-Aloud Rhymes for the Very Young definitely shows kids that poetry can be fun!
This is another picture book of a famous poem, with gorgeous illustrations that completely match the quiet feel of the poem. A short and sweet book, my kids enjoy tracing the storyline happening in the pictures that isn't explicitly communicated in the words of the poem. Stopping by Woods on a Snowy Evening is a good one to read together on a cold evening next to a roaring fire.
These illustrations are absolutely gorgeous, and the word play is unparalleled. The Lost Words will probably be more appreciated by your older kids, as my twelve-year-old has had a lot of fun memorizing several of the tongue-twisting poems. This one is definitely enjoyed by adults as well. (I also recommended this book in my article "Beautiful Books That Will Be a Balm to Your Soul".)
There you are! I hope these help to fuel some enjoyment of poetry in your family as well. I'm so thankful for how poetry has definitely added richness to our family culture. May it do the same for yours!
Under the Mercy,
Jessica
Here at Club31Women, we recognize that not everyone has the same taste or point of view on books, music, or movies, but we offer these short reviews for your consideration. Our hope is that you will find something new and wonderful on this list of recommended resources!
~ Lisa Jacobson, Club31Women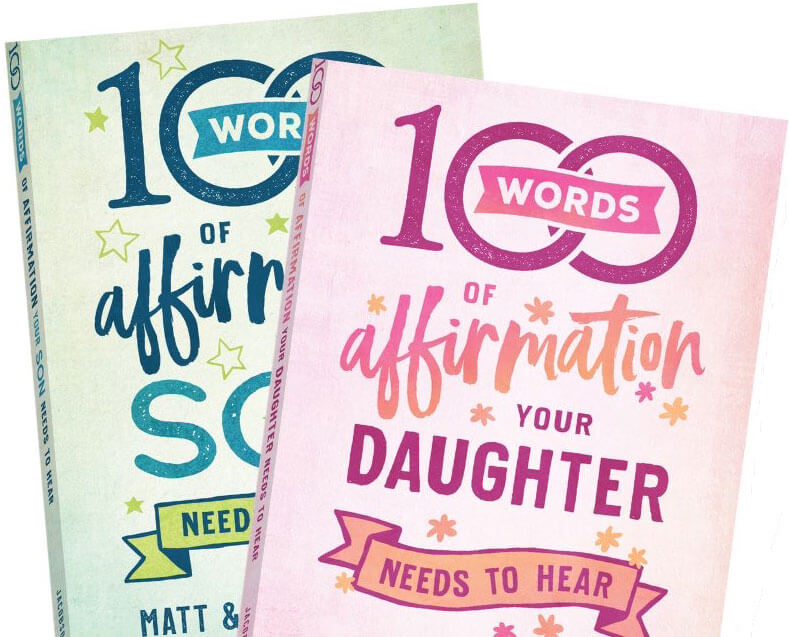 100 Words of Affirmation Your Son/Daughter Needs to Hear
Matt and Lisa Jacobson want you to discover the powerful ways you can build your children up in love with the beautiful words you choose to say every day–words that every son and daughter needs to hear.
These affirmation books offer you one hundred phrases to say to your son or daughter – along with short, personal stories and examples – that deeply encourage, affirm, and inspire.
So start speaking a kind and beautiful word into their lives daily and watch your children–and your relationship with them–transform before your eyes.