Are You Ready for Fall? 8 Charming Picture Books for You and Your Children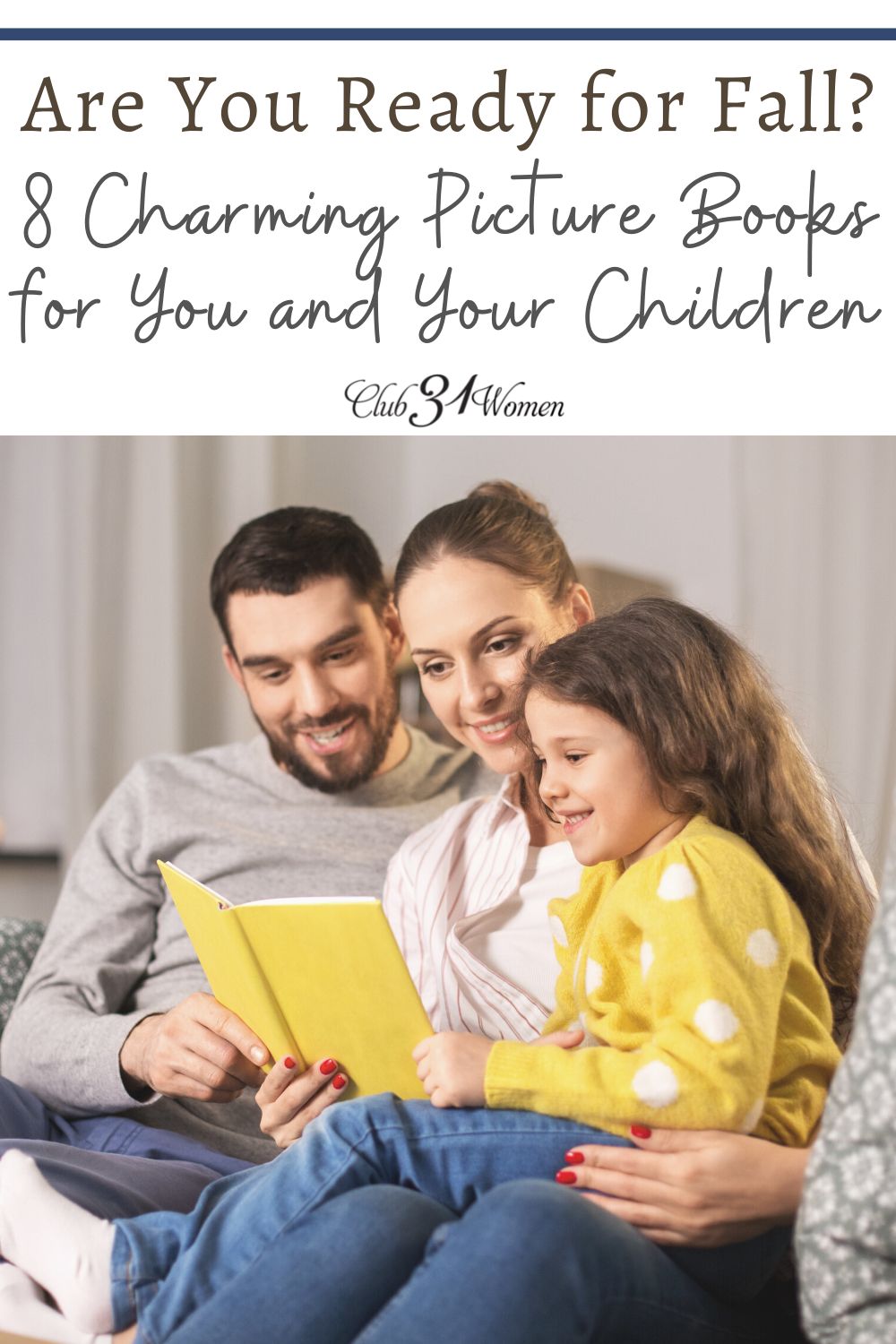 Fall is such a fun season to enrich all your senses. Colors, smells, cooler air (in many places), and delicious cider! Enjoying charming picture books about fall is a great way to get excited about the coming season.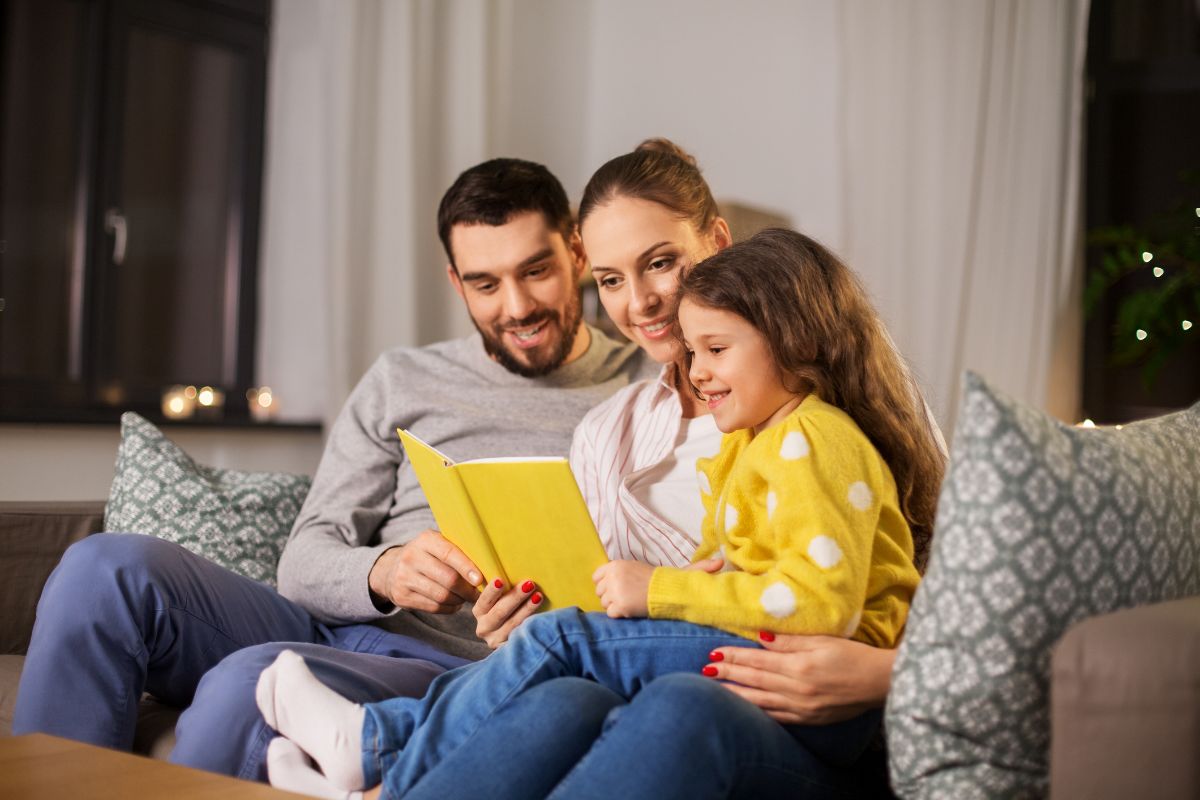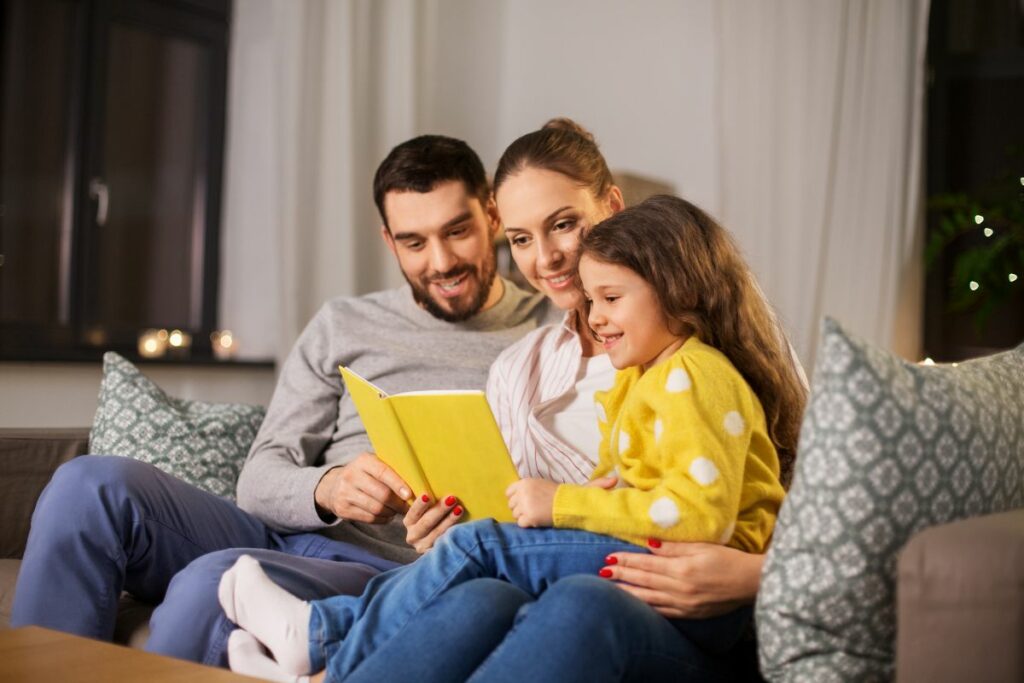 There is something satisfying about the season of autumn, with its leaf piles, fallen apples, and cooling temperature. It's a joy for me to watch the change from green into a beautiful myriad of colors. For my children, the chance to jump and dance in the leaves never seems to lose its thrill.
Now that I live where summer is rather humid, the coming of autumn is welcome for reasons other than the fall colors. Although I'm far away from Mom's apple trees, I can still enjoy an apple pie now and then, even though it seems almost sacrilegious to buy apples when I'm used to them growing in my backyard!
This time of year is also a chance to pick up some thematic books to enjoy with my children. As we see this season through a variety of picture books, their stories and illustrations help us appreciate the world outside our doors all the more.
Charming Picture Books for Fall
This post may contain affiliate links through which Club31Women might get a small compensation – with no additional cost to you.  See my disclosure policy here.
Mr. Moose is on a mission to invite his friends to a Thanksgiving feast. His hospitable attitude won't let him forget Turkey, although Turkey is trying his utmost to avoid Thanksgiving. This book is hilarious in its ending as Turkey finally joins the others in a feast of acorns, grasses, and bark. A Turkey for Thanksgiving can also provide the perfect opportunity to discuss with your littles how you could include others as you celebrate this scrumptious holiday.
If you are not familiar with the crazy old lady who regularly swallows a variety of strange objects, There Was An Old Lady Who Swallowed Some Leaves! is a great starting point, but you must track down the others! The rhymes and hilarious illustrations follow the Old Lady as she swallows one thing after another; she is truly "on a roll when she swallows that pole." After swallowing the right ingredients to make the perfect scarecrow, the old lady sneezes up her creation. Perhaps your garden doesn't need a scarecrow, but your children may think it's time to make one anyway after you've all enjoyed this picture book!
After the Thanksgiving meal is over, Mouse sneaks out of his hole to scavenge the tasty, leftover morsels. But while he only takes one of each leftover item, his pile grows rather quickly. Mouse's balancing abilities are phenomenal, but then hungry Cat gets involved and the fun is over. And when the resulting noise wakes up the snoozing humans, poor Cat gets the blame for the incredible mess. But although Mouse has lost his feast, he gives thanks anyway for the one pea that he managed to salvage. I loved the darling and creative illustrations in One is a Feast for Mouse, as well as the spirit of thankfulness Mouse, shows even when he misses out on most of the feast.
His mother says it is time for Earl to learn how to find his own acorns, so Earl wraps his bright red scarf around his neck and sets out on his acorn hunt. But a run-in with Conrad the bull results in an unexpected acorn shower. After bringing his bounty home, Earl proudly gives his mother an acorn, which she proclaims the best ever. As with so many picture books, the illustrations in Earl the Squirrel really make it shine. The black and white basic pages are brightened by the occasional bit of red, showing in high contrast Earl's scarf and Conrad's red eyes. This cute tale will likely be one your children will request over and over, and perhaps send them on their own acorn hunting adventure!
The stunning colors and simple pictures grab the readers in this darling, short book about autumn. From the brown, drooping sunflowers to the startlingly red apples, In the Middle of Fall depicts the many facets of fall colors. This book is one of several I've recently discovered by Kevin Henkes. While his mouse books are cute and quite popular, I'm more of a fan of some of his other picture books. And besides this fall-themed book, his Sun Flower Lion, Birds, and A Parade of Elephants are all simple, sweet books I'd highly recommend!
After the Cat family has savored Grandma Cat's apple pie, they all take a nap. The leftover piece is just waiting for the Mouse family to consume, but after they've eaten their fill there are six crumbs leftover. Enter the Ant family, who thoroughly relish their taste of the delicious pie. Then Grandma Cat wakes up from her nap, and it's time to bake a blueberry pie. From the darling, napping animals to Baby Ant's desire to join in on the fun, All for Pie, Pie for All is a cute children's book that should be enjoyed frequently.
Ready to make an apple pie, but the store is closed and you don't have the proper ingredients? The solution is simple—you need to travel the world and collect the needed items. This innovative picture book will take you around the world, as you harvest wheat in Italy, grab some kurundu bark (for cinnamon) in Sri Lanka, and find sugar cane in Jamaica. Other stops along the way include France, England, and Vermont. How to Make an Apple Pie would be a great geography introduction as well as a creative addition to your autumn books stack.
Fall books seem to be about colors, and the colors in Cynthia Rylant's In November are a bit more somber than some of the other autumn books. But the muted tones work well with the creative descriptions of life in November, with birds migrating and the piles of sleeping cats and mice and bees. This is another book that will encourage your children to open their eyes and see the colors and details around them, as they imagine trees as dancers and berries as treasures.
Our oak tree in the front yard is starting to lose its leaves, and I'm thinking perhaps some small rakes might be on the "to buy" list. After all, any child who loves to jump in the leaves should have a chance to rake those same leaves! But even as we wait for enough leaves to make a truly jumpable pile, we can begin to sample some of the delights of the fall through our favorite autumn picture books. Beyond the books detailed above, we may also enjoy The Little Yellow Leaf by Carin Berger, and Lois Ehlert's Leaf Man and Red Leaf, Yellow Leaf this fall.
What are your favorite charming picture books for fall?
Off to the library,
Jennifer Church
Here at Club31Women, we recognize that not everyone has the same taste or point of view on books, music, or movies, but we offer these short reviews for your consideration. Our hope is that you will find something new and wonderful on this list of recommended resources!
~ Lisa Jacobson, Club31Women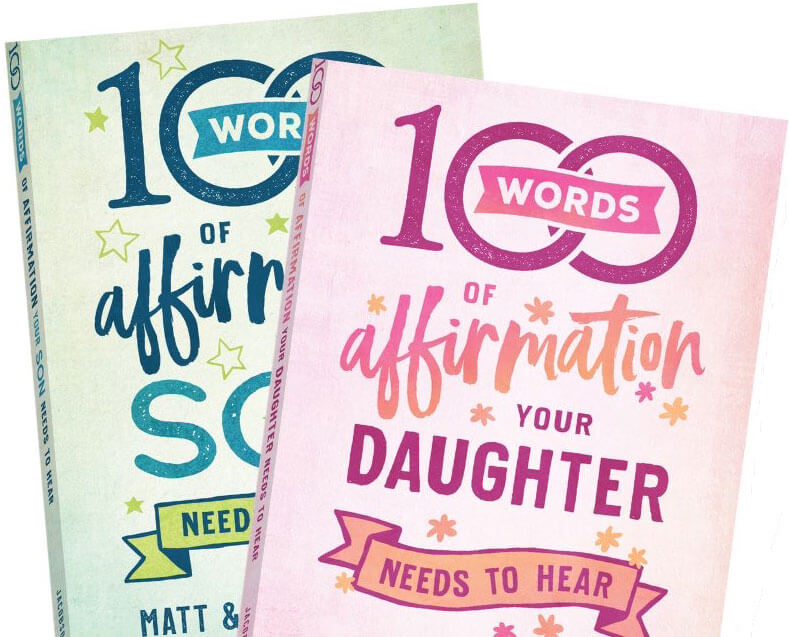 100 Words of Affirmation Your Son/Daughter Needs to Hear
Matt and Lisa Jacobson want you to discover the powerful ways you can build your children up in love with the beautiful words you choose to say every day–words that every son and daughter needs to hear.
These affirmation books offer you one hundred phrases to say to your son or daughter – along with short, personal stories and examples – that deeply encourage, affirm, and inspire.
So start speaking a kind and beautiful word into their lives daily and watch your children–and your relationship with them–transform before your eyes.