20 Great Audiobooks for Family Road Trips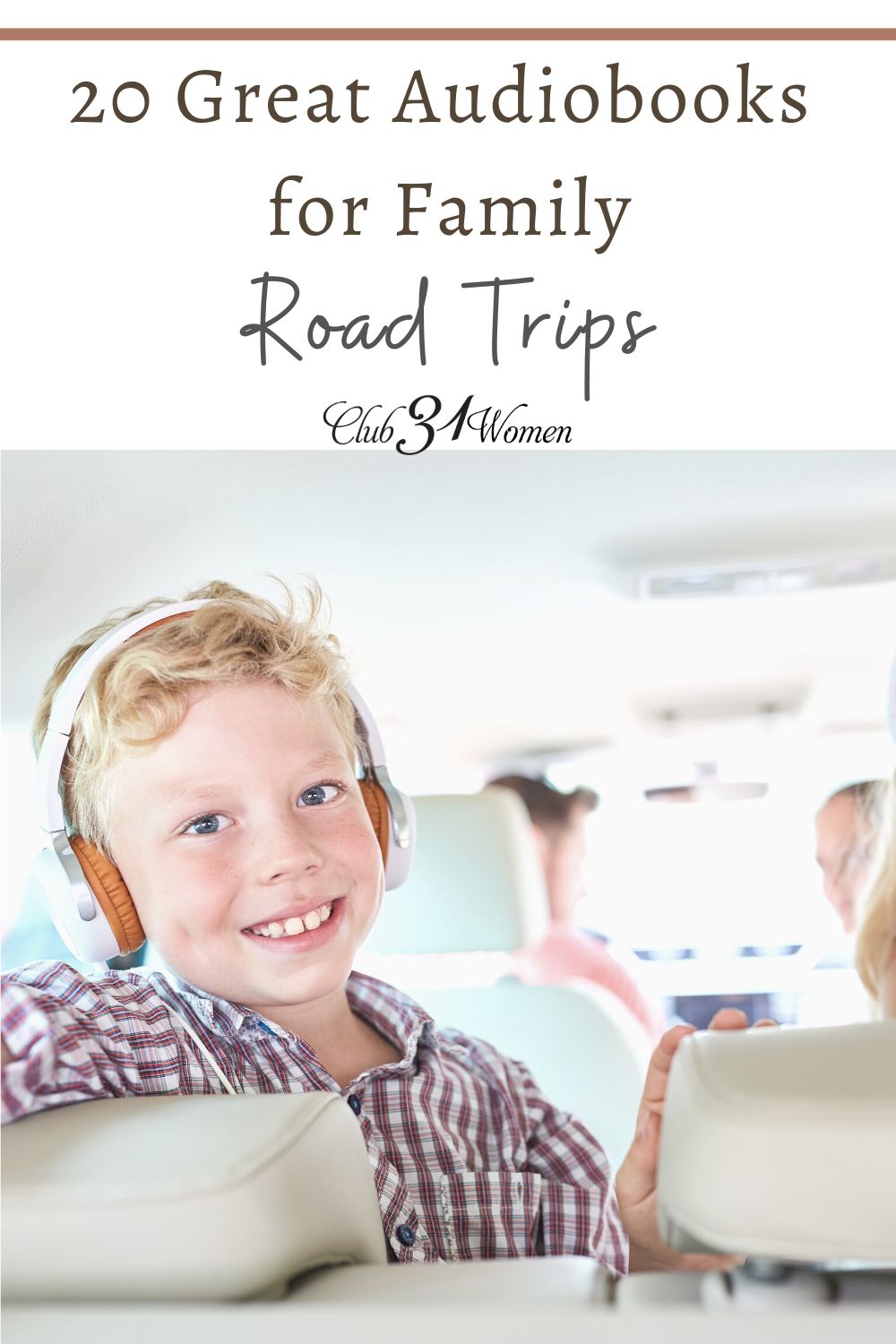 What can be better than getting lost in a story while on long family road trips? There are so many great adventures to choose from! Here's a list to start!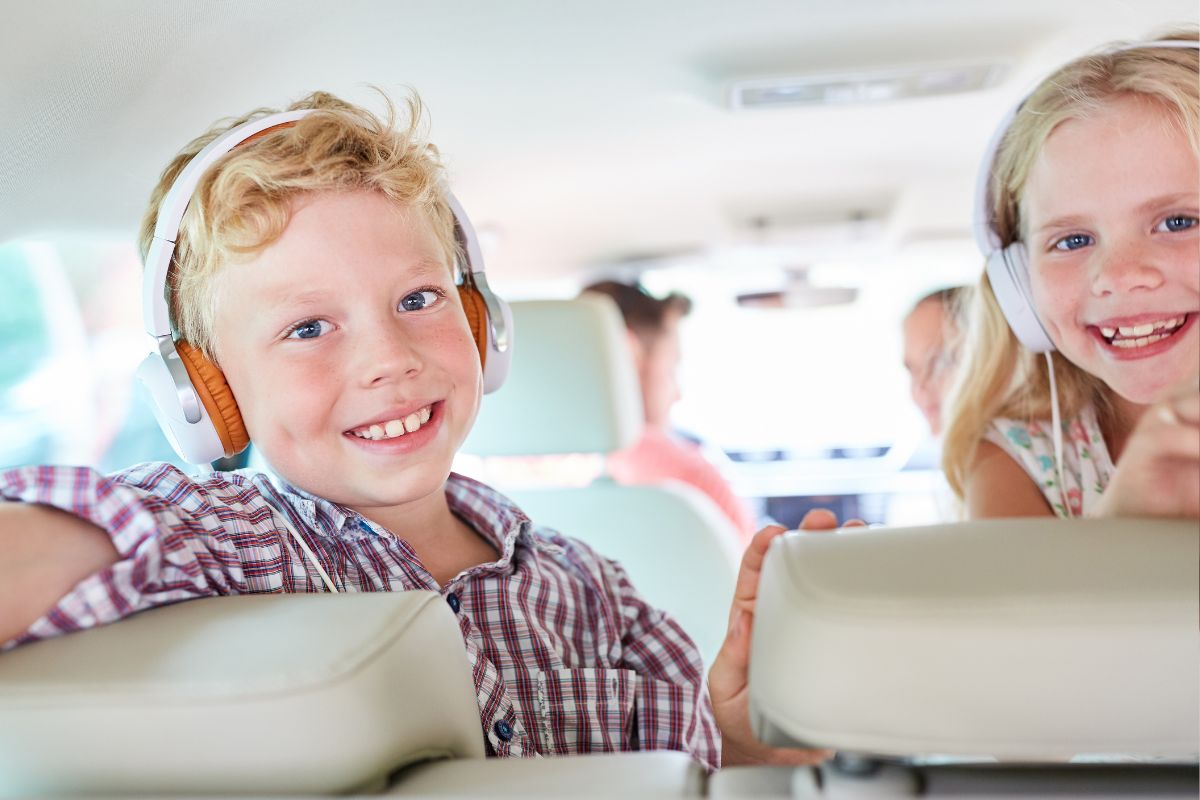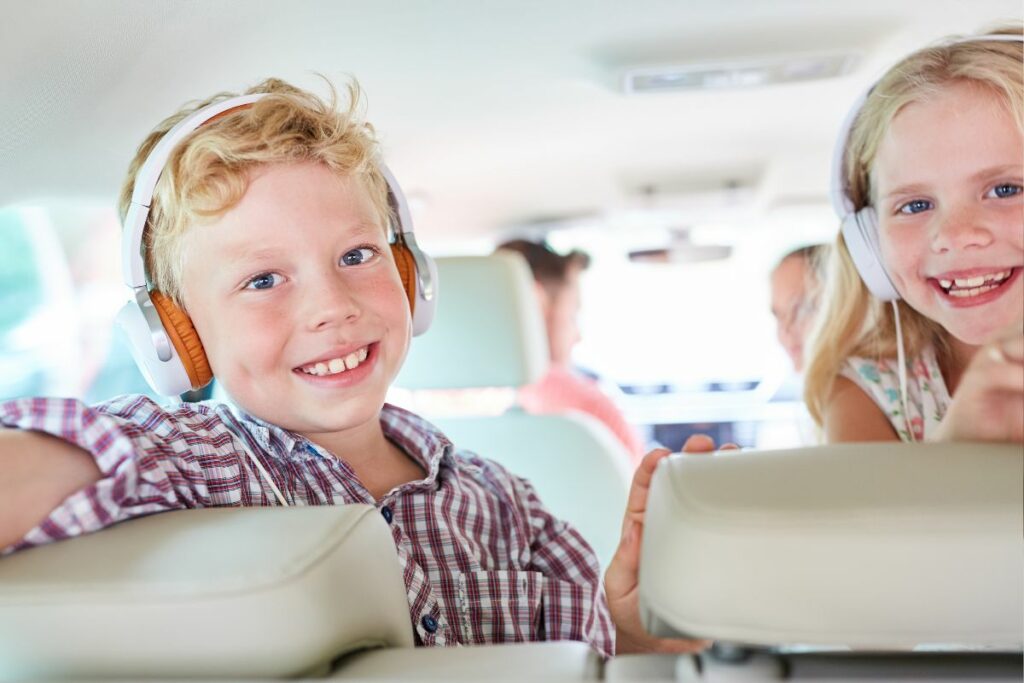 One of the hardest decisions for me leading up to a road trip is packing the right books. I find myself staring at my books, wondering if I have enough or too many. Should I take some non-fiction or leave it fun with fiction?
It's worse with children. I always take books to read out loud but rarely use them. If there is another driver, I want my time free to look at the scenery—not to mention avoid getting carsick.
Audiobooks have become a huge help on road trips. They take no space, you can bring along a large variety of them, and they entertain the children. If you do it right, they will keep you awake as well!
To get the tires and memories rolling, here is a list of great audiobooks the whole family can listen to and enjoy on a road trip.
This post may contain affiliate links through which Club31Women might get a small compensation – with no additional cost to you.  See my disclosure policy here.
You've heard of Ramona Quimby. Don't forget about Henry Huggins. Henry meets a loveable puppy with a nose for trouble! But when Ribsy's original owners appear, Henry may lose his best friend forever. While some people find Ramona Quimby's attitude and actions not something they want their girls to aspire to, give Henry Huggins a chance!
For the younger children, Peter Rabbit leads us on milder adventures with cheerful and soothing music. Keep it in mind for nap time.
In the peaks of Switzerland, Annette and Lucien are enemies. After Annette gets Lucien into trouble at school, he decides to get back at her by threatening her most precious thing in the world: her little brother, Dani. But even Lucien wasn't prepared for the tragedy that follows. Both Annette and Lucien find Jesus, and as light floods their dark hearts, they find repentance and forgiveness while God makes all things new.
Lena is Trill's best friend, even if she is a girl. The adventures Lena takes Trill on are bigger than their small town in Norway. Prepare to laugh and cry while they coax a cow onto a boat and later find themselves sledding with a chicken. Maria Parr weaves laughter around the sad experiences and shows how true friendship with a great sense of humor is the key to enduring many hardships.
Horses, shipwreck, survival on a desert island, and a grand horse race. Alec Ramsey befriends a wild and untameable stallion. Their friendship changes his world as Alec finds himself having to fight to keep the Black Stallion through many obstacles. This whole series will entertain for hours!
Move over, Stuart Little. Ralph Mouse resides in Mountain View Inn where he makes a friend with a boy who has a motorcycle. This shiny red bike gives Ralph freedom and speed, but it also leads him into a lot of trouble! The Mouse and the Motorcycle was a favorite of mine as a child. As a parent now, I know there are a few things others might find objectionable, but I find Ralph's journey of making a mistake but owning up to it a lesson I want my children to absorb.
As a country vet, James Herriot brings humor to his daily experiences. In this Treasury for Children, the stories are geared for children. If you get the book to go along with the audio, the illustrations are beautiful and certain to capture the interest of your children.
Ralph Moody tells a tale of the pleasures and perils of ranching from auctions, roundups, picnics, freezing cold winters, irrigation wars, tornadoes, and of course, cowboys. This is a great addition to Laura Ingalls Wilder's Little House series. Woven into the story are themes of honesty, leadership, courage, and kindness that make for great family discussions.
Nothing makes the miles tick by faster than sword-bearing rabbits and daring quests filled with courage. Heather and Picket are young rabbits dragged into adventures that affect their world's events in The Green Ember and the rest of the series.
Although these people are only one inch tall, the Larkin have adventures and faith that are sky-high. They fight mice as if they were buffalo and red ants are some of their dreaded enemies. But life isn't just about survival. When Hawthorn finds himself on an adventure never imagined, he learns about the Larkins' past and about how he can talk to and worship their Maker on a personal level. Don't miss the remaining books in The Tales of Larkin series, all narrated by the author.
Join Curdie, a brave miner boy, who rescues Princess Irene from goblins, only to have her attempt to rescue him later. The Princess and the Goblin contains thrilling adventures that contain lessons about our walk with God and how to live as a Christian. The story continues with The Princess and Curdie where Curdie is called upon to go to the city and save the King and Princess Irene. If your family loves The Chronicles of Narnia, you need these books. George MacDonald was C.S. Lewis' mentor, and C.S. Lewis deeply admired George MacDonald's writing.
Looking for a fun fantasy for both girls and boys to enjoy? Follow 15-year-old Will as he's chosen as a Ranger's apprentice and trained to protect the kingdom. The twelve books in the Ranger's Apprentice series will fill up many miles.
Do you remember listening to your Grandma's stories about her life? Follow Arleta as she hears Grandma's stories come to life. Each story is wrapped with a gentle teaching of Jesus which makes them unforgettable. The series continues with More Stories from Grandma's Attic, Still More Stories from Grandma's Attic, and Treasures from Grandma's Attic.
In this fairy tale, Princess Amy of Phantasmorania receives a different sort of gift. She is gifted with Ordinariness. Unlike her six beautiful, blonde sisters, she has brown hair and freckles. She would rather have adventures than play the harp… or become a Queen. When her royal parents try to marry her off, Amy runs away and becomes a kitchen maid at a neighboring palace. Every fairy tale must have a prince, and the way she meets hers is not ordinary at all!
Janner Igiby, his brother, Tink, and their disabled sister, Leeli, are gifted children as all children are, loved well by their mother and ex-pirate grandfather. But they will need all their gifts and all their love to survive the evil pursuit of the venomous Fangs of Dang. The Wingfeather Saga continues with three more books, all narrated by the author.
Meg Murray and her little brother Charles Wallace deeply miss their father, who has been gone for a long time. During a midnight snack with their mother on a dark and stormy night, an unearthly stranger appears at their door. Their father is in danger. Will Meg, Charles Wallace, and their friend Calvin outwit the forces of evil as they search through space from their father?
This edition is narrated by the author, as are many of the other books in the full quintet.
When on an adventure, sometimes it's fun to listen to another great adventure. Sam Gribley is unhappy living in New York City, so he runs away to the Catskill Mountains to live in the woods — all by himself. With a penknife, a ball of cord, 40 dollars, and some flint and steel, he intends to survive on his own. Sam learns about courage, danger, and independence during his year in the wilderness.
18. Redwall by Brian Jacques
In Mossflower Wood, gentle mice have gathered to celebrate a year of peace at the ancient stone abbey of Redwall. However, they hear that Cluny, the terrible one-eyed rat, and his savage horde are coming and hopes to conquer Redwall Abbey. The only hope is in the lost sword of the legendary Martin the Warrior. And so begins an epic quest of 22 books, many of which are available on Audible narrated by the author along with a full cast.
It's a hard thing when a trumpeter swan loses his voice. Although Louis is frightened, he is also resourceful and determined. Leaving his wild and beautiful home, he finds a young human friend, Sam Beaver, who helps him learn to read and write. While this is helpful, it cannot help him with the love of his life, Serena. Louis' determination to win the lady swan launches him on an adventure that leads him far from home to where fate and love surprise even him.
E.B. White himself narrates this book, making for an enjoyable tale as he tells the story much like a grandpa would relate tales from his childhood.
There is always fun with Winnie-the Pooh, but the dramatization with this cast makes it extra delightful. The stories are the same as the book, but the telling is sweet and soft, which leads nicely into naps if the children are fighting to sleep after lunch.
Let the stories turn as quickly as the wheels on the car as you collect memories inside and outside of the car during your road trip.
Onward and upward,
Vicki V. Lucas
Here at Club31Women, we recognize that not everyone has the same taste or point of view on books, music, or movies, but we offer these short reviews for your consideration. Our hope is that you will find something new and wonderful on this list of recommended resources!
~ Club31Women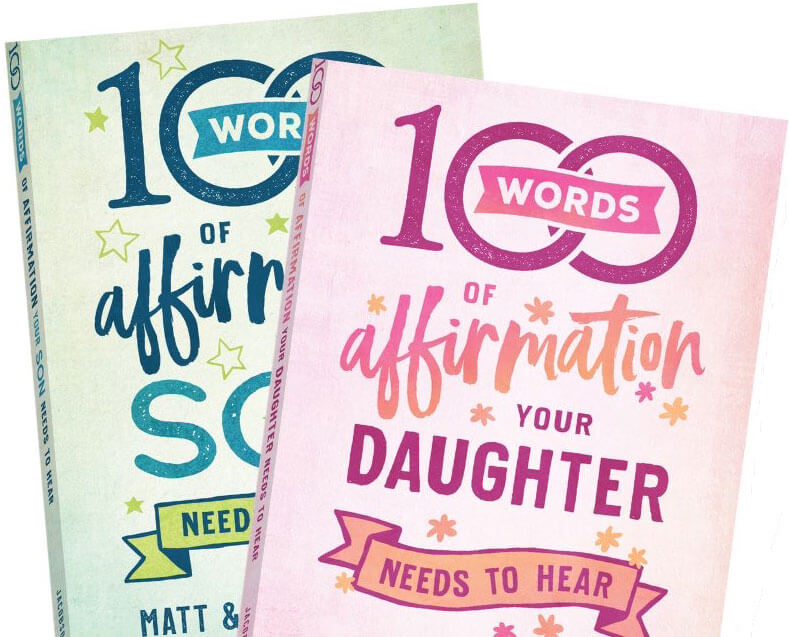 100 Words of Affirmation Your Son/Daughter Needs to Hear
Matt and Lisa Jacobson want you to discover the powerful ways you can build your children up in love with the beautiful words you choose to say every day–words that every son and daughter needs to hear.
These affirmation books offer you one hundred phrases to say to your son or daughter – along with short, personal stories and examples – that deeply encourage, affirm, and inspire.
So start speaking a kind and beautiful word into their lives daily and watch your children–and your relationship with them–transform before your eyes.