Fresh Inspiration for Your Every Day: Favorite Devotionals to Pick From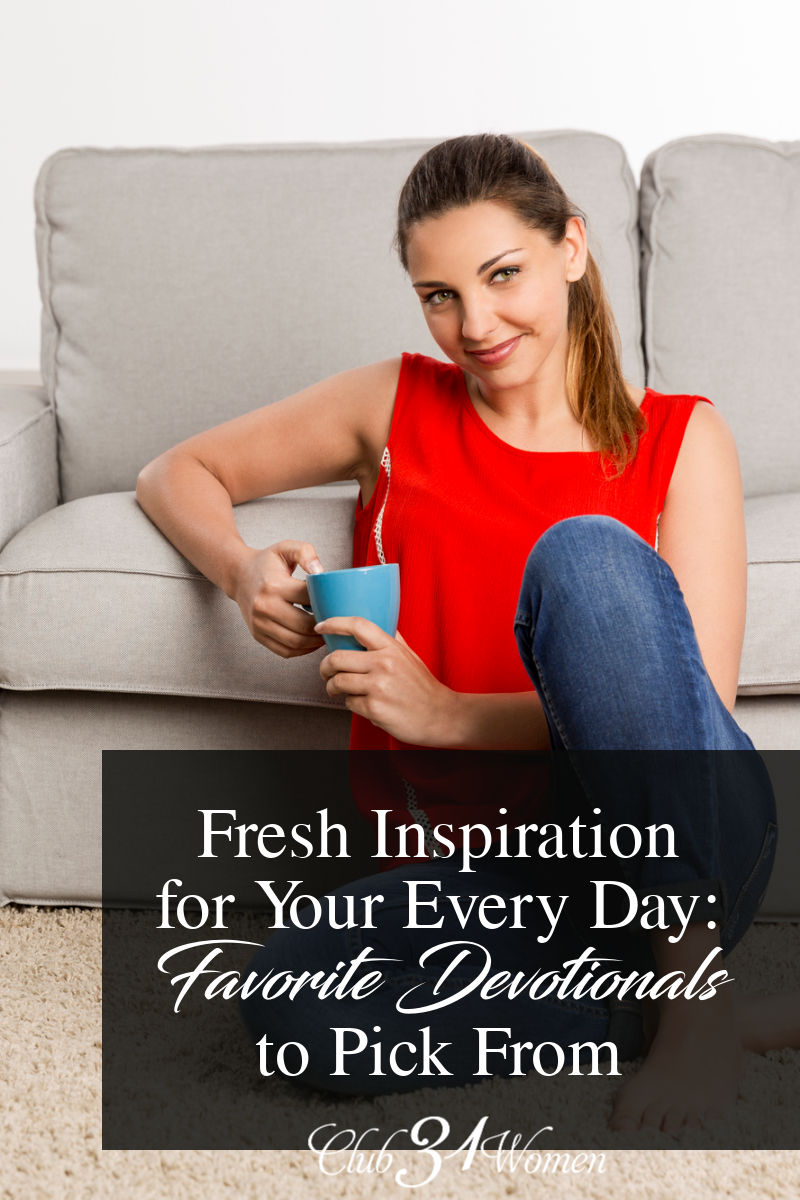 So many of you have asked me about this!
Maybe it's the time of year.
Or maybe that place in life we find ourselves in.
Or perhaps it's the spiraling world we live in.
Whatever the reason, this has been one of the most frequent requests in my inbox lately.
What devotional would you recommend? What would be an encouraging resource for my daily devotions?
From my own experience, I've found that different devotionals have met different needs from year to year. Some years I was ready to dig in "deep" and other years I could only "hang on" to the basics. So I've asked a number of my trusted friends to share their recommendations too, so that you might benefit from their choices as well as my own.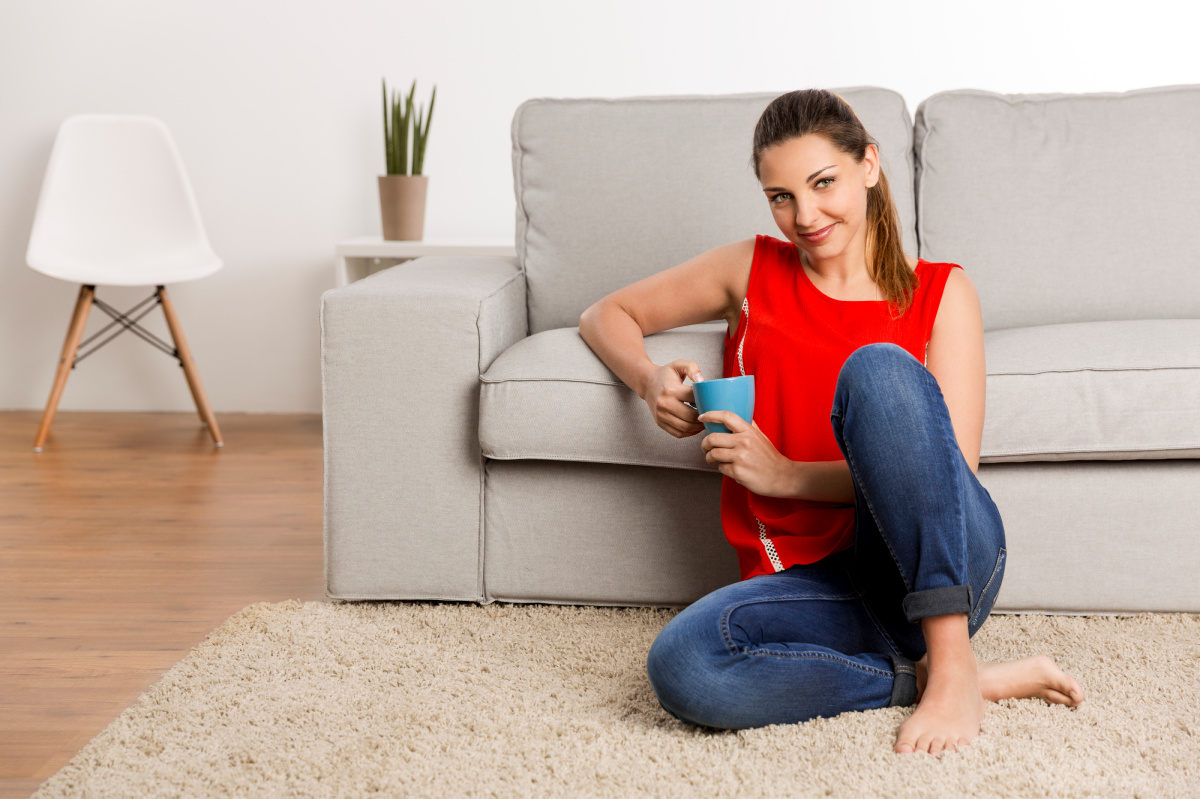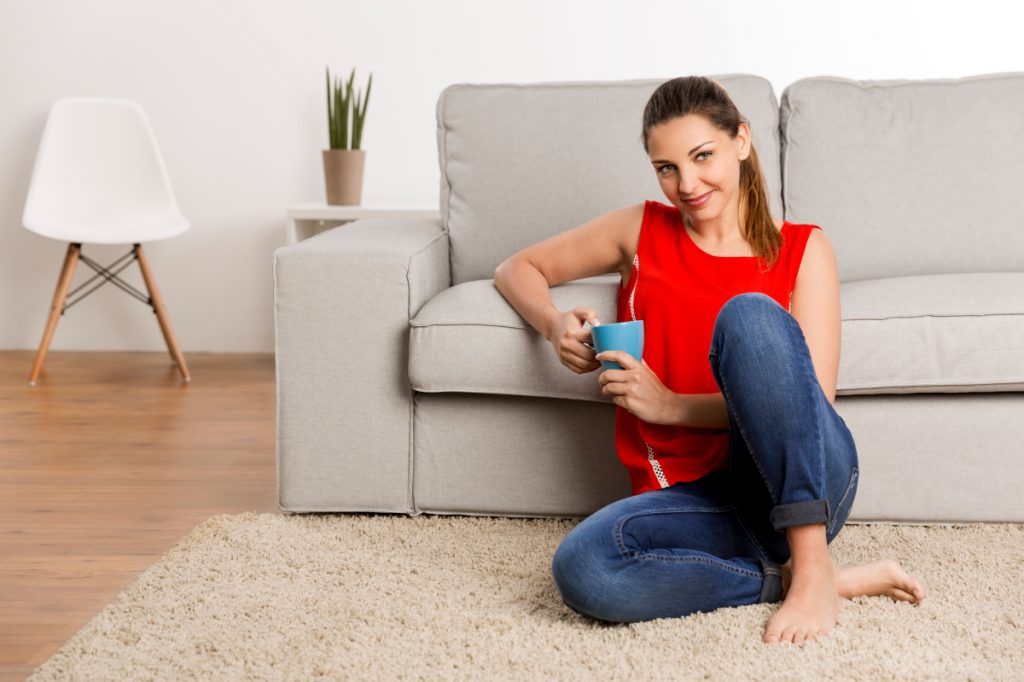 Here's what we pooled together as a collection of our favorite devotionals!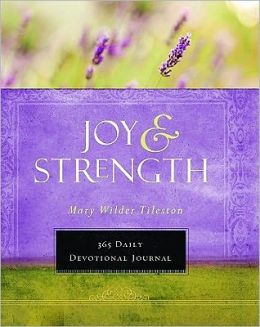 This post may contain affiliate links through which Club31Women might get a small compensation – with no additional cost to you.  See my disclosure policy here.
15 Favorite Devotionals for You to Pick From
The descriptions below are provided by the publishers and the italicized notes are personal comments from myself. ~ Lisa
Classic Devotionals
"I am determined to be absolutely and entirely for Him and for Him alone." So says Oswald Chambers in the first of the daily devotions in My Utmost for His Highest. This attitude of complete surrender to God pervades the work, the most popular devotional book ever published. In the words of former U. S. Senate chaplain Richard Halverson, "No other book except the Bible has influenced my walk with Christ at such deep and maturing levels." More here ->
I've been going through Oswald Chambers' devotional for probably 20+ years now and it never grows old. Timeless truths that are challenging and beautiful – all at the same time.
Joy and strength can seem out of reach when clouds overshadow our days. But through this collection of some of the most inspiring words ever written, you'll be reminded that those gifts of God's grace transcend the storms of life. Mary Wilder Tileston's best-selling compilation captures biblical truths and values that will always endure. More here ->
I've been using this devotional for over 25 years – ever since a sweet, older missionary friend gave a copy to me. It's truly precious.
For over one hundred years, Christians have gotten up and gone to bed with Charles Spurgeon's devotional Morning and Evening as a companion. With a reading to begin and end each day throughout the year, you will come to appreciate Spurgeon's emphasis on the importance of abiding in Christ and meditating on God's Word. His wisdom and counsel provide a timeless guide through the trials and triumphs of the year. More here ->
Um,….What can I say? It's a classic! And this updated version is easier to read without compromising the original message.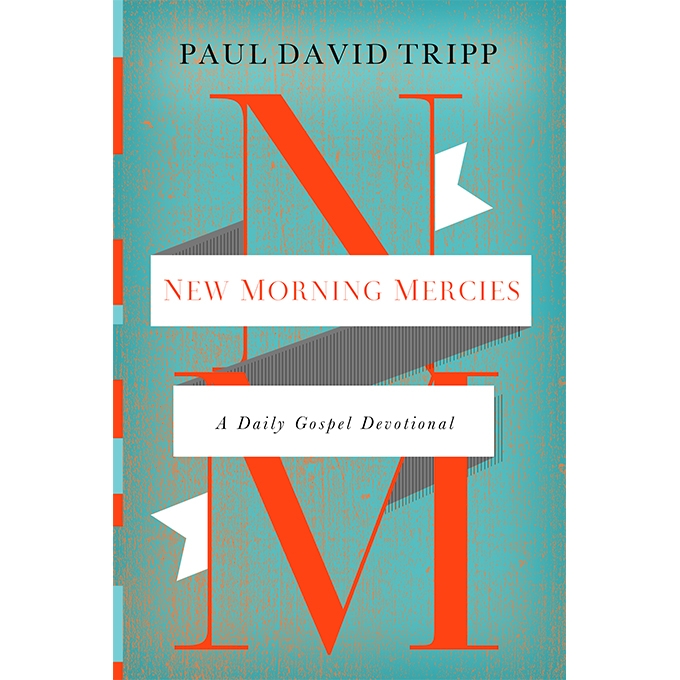 21st Century Devotionals
If you have no devotional life yet, this book is a wonderful way to start. If you already spend time in study and prayer, understanding every verse of the psalms will bring you a new level of intimacy with God, unlocking your purpose within God's kingdom. More here ->
I started going through the Psalms as part my devotions last year (along with Sara Hagerty: see #9 below) and so this is one I hope to go through this coming year.
By showing how you can preach the gospel to yourself each day, this book will help you savor the glories of God's love and experience the life-transforming power of the gospel in all areas of life. Use this book to preach the gospel to yourself on a daily basis, and be amazed at the differences it can make in your life. More here ->
Mornings can be tough. Sometimes, a hearty breakfast and strong cup of coffee just aren't enough. Offering more than a rush of caffeine, best-selling author Paul David Tripp wants to energize you with the most potent encouragement imaginable: the gospel. More here ->
This book has one purpose: to fuel your passion for the secret place with God. Divided into 52 short chapters, it can serve as a companion to your devotional life. It will help defuse struggles related to the secret place and inspire you to develop a personal connection with God. More here ->
I've been slowly working my way through this one since a friend gave it to me last October. Truly worth savoring.
In an effort to help preserve biblical thinking and living, D. A. Carson has also written thought-provoking comments and reflections regarding each day's scriptural passages. And, most uniquely, he offers you perspective that places each reading into the larger framework of history and God's eternal plan to deepen your understanding of his sovereignty-and the unity and power of his Word. More here ->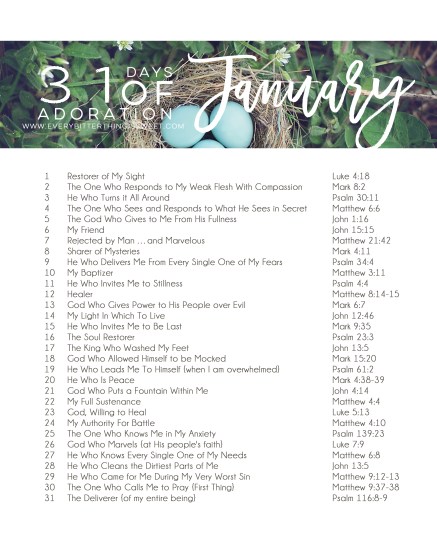 I'm not sure if this would be technically considered as a "devotional," but I really appreciate these inspiring adorations from Sara Hagerty. And she kindly offers them free and monthly! You can find them on her website or follow her beautiful adorations on Instagram.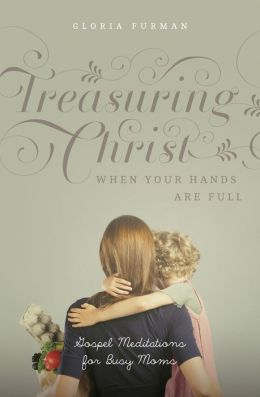 Devotionals Especially for Moms
In this encouraging book for frazzled moms, Gloria Furman helps us reorient our vision of motherhood around what the Bible teaches. Showing how to pursue a vibrant relationship with God—even when discouragement sets in and the laundry still needs to be washed—this book will help you treasure Christ more deeply no matter how busy you are. More here ->
Truth be told, I enjoy everything that Gloria Furman writes (Glimpses of Grace: Treasuring the Gospel in Your Home is another good one!). My full review is here: A Spiritual Lift for Tired and Busy Moms.
While fear-provoking headlines fill our days, and struggles with anxiety are a fact in a fallen world, Scripture says fear does not need to be a fact of life for Christians. This little carry-along "pocket book" for women focuses on the Bible's great truths about what lies beneath their fears and the means to overcome them-for those who worry just a little, those who suffer a gnawing, controlling fear or actual panic attacks, and every woman in between.
The first in a series of small, Bible-centered volumes for women, each of which covers a particular struggle. Others in the series include, Joy, Contentment, and Purity. More here ->
I just learned about these little pocket devotionals and, I must say, I'm intrigued!
In the tradition of A Year with C.S. Lewis, get your daily dose of inspiration from this one-of-a-kind devotional collecting 365 readings from the beloved Chronicles of Narnia. More here ->
This one is another new one to me, but as a big C.S. Lewis fan, I've got in on my list of books to look into!
When life gets too busy, too impersonal, and too much to handle, it's time to turn to God for some peace and quiet. Keep a Quiet Heart is a unique collection of some of Elisabeth's best work from her newsletter. More than 100 short passages offer a bit of relief from everyday life as they point the reader toward the everlasting love and peace of God. More here ->
I always love what Elisabeth Elliot has to say and this book is no exception. I have long admired this godly woman and have a deep appreciation for her strength and beauty.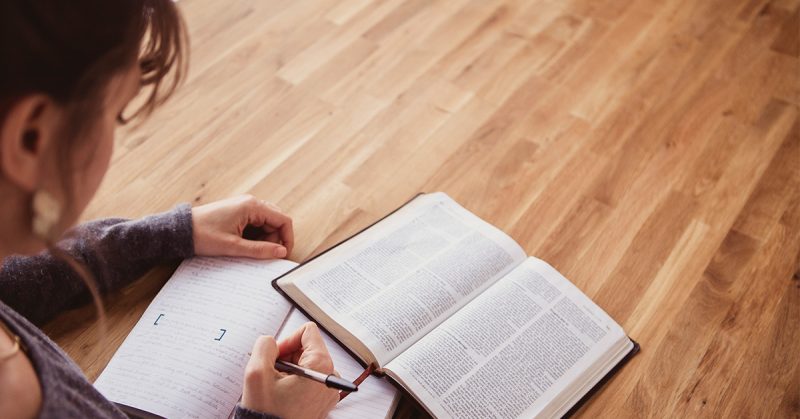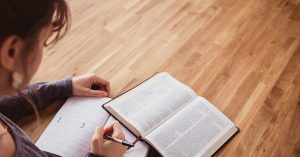 Because all of us need those moments when the Word of God satisfies the hunger inside for more of His presence. And the only way to find them is to knock on the door, ask the question, seek the truth. So every day we go, sifting through the Word again, looking for more of Him. More here ->
I've got this one sitting by my bedside right now! You know, for when you wake up hungry in the night and are looking for a little snack? Thanks Natasha! 🙂
Each week offers four days of study geared specifically to a mother's concerns, with the Bible passages already printed out for your convenience. The fifth day is a warm-hearted devotional reading to help you reflect on and apply the truths you've learned. As your relationship with God deepens through prayer and studying His Word, you'll discover how His imprint on your heart can make a lasting impression on your children. More here ->
Here's another one on my wish-list! I've heard really good things about this study and can't wait to check it out for myself.
So those are some of our favorite devotionals. I hope you'll find one or two to inspire you all year round!
Blessings on your New Year, my friends!!
*As always, I'd love to hear from you! What are some of YOUR favorite devotionals?
In His grace,

*A small reminder, or if you're new here: I only recommend products that I actually use myself and genuinely love (or in this particular case, includes products from trusted friends as well). I sometimes get a small commission for these, but this does not in any way affect your price. See my full disclosure.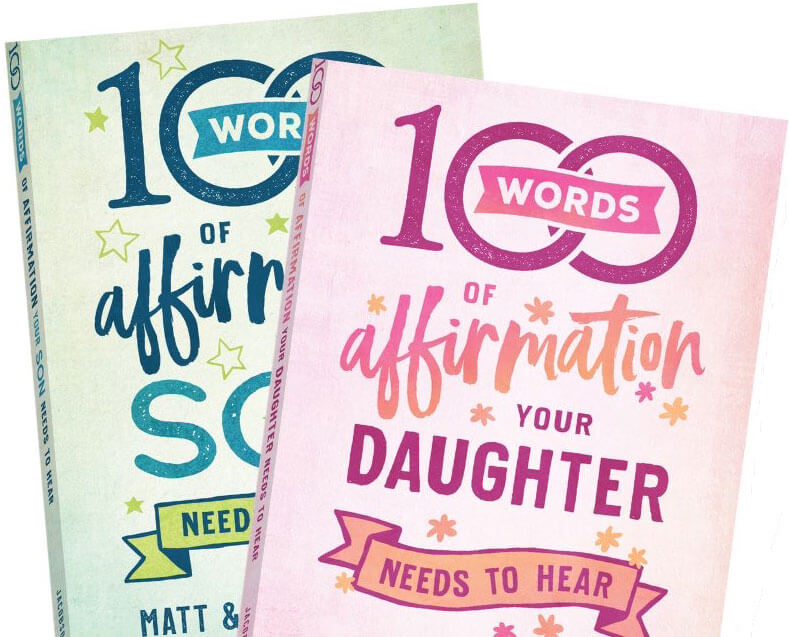 100 Words of Affirmation Your Son/Daughter Needs to Hear
Matt and Lisa Jacobson want you to discover the powerful ways you can build your children up in love with the beautiful words you choose to say every day–words that every son and daughter needs to hear.
These affirmation books offer you one hundred phrases to say to your son or daughter – along with short, personal stories and examples – that deeply encourage, affirm, and inspire.
So start speaking a kind and beautiful word into their lives daily and watch your children–and your relationship with them–transform before your eyes.