How God Has Made You a Strong Woman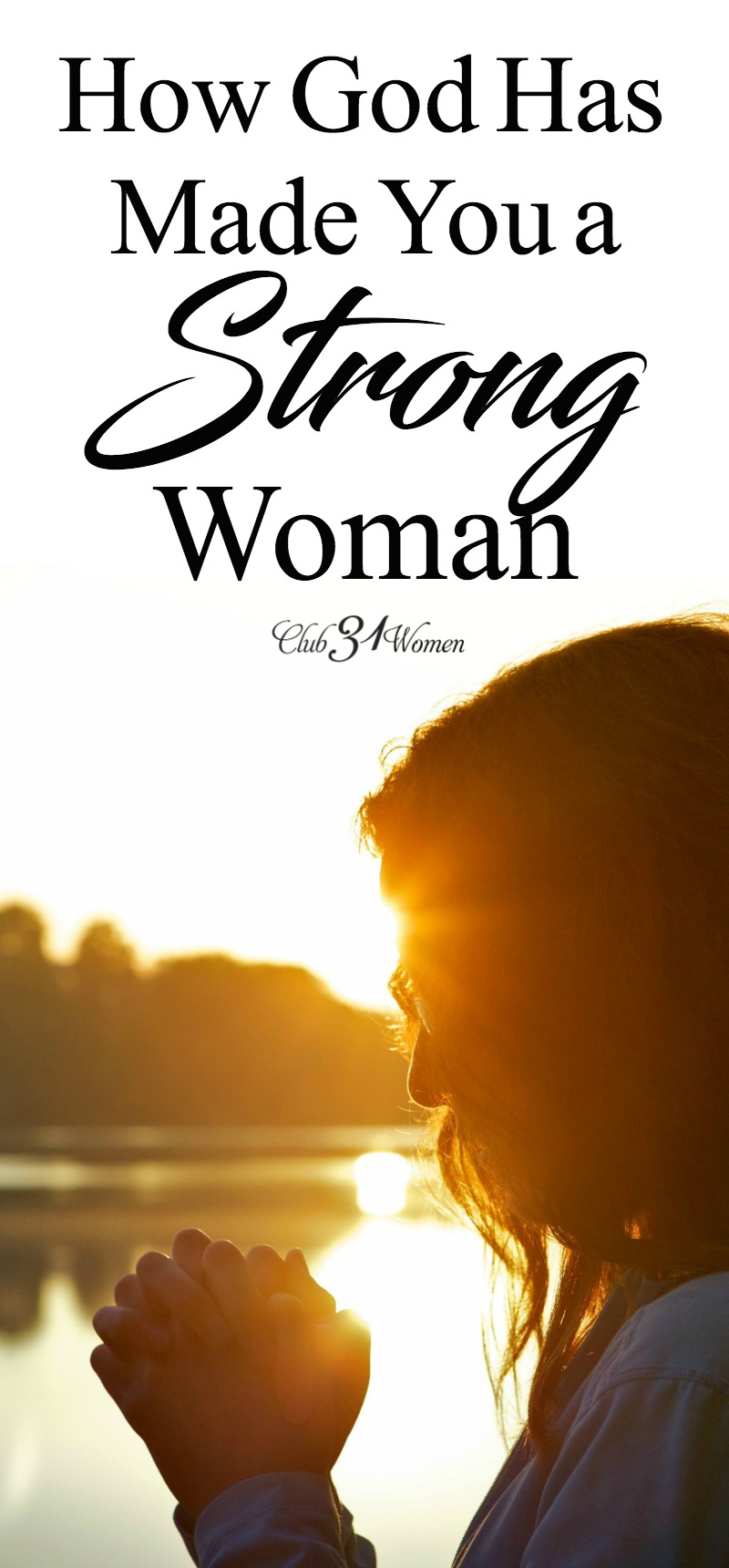 The opposite of a strong woman is not a weak woman; it's a distracted woman.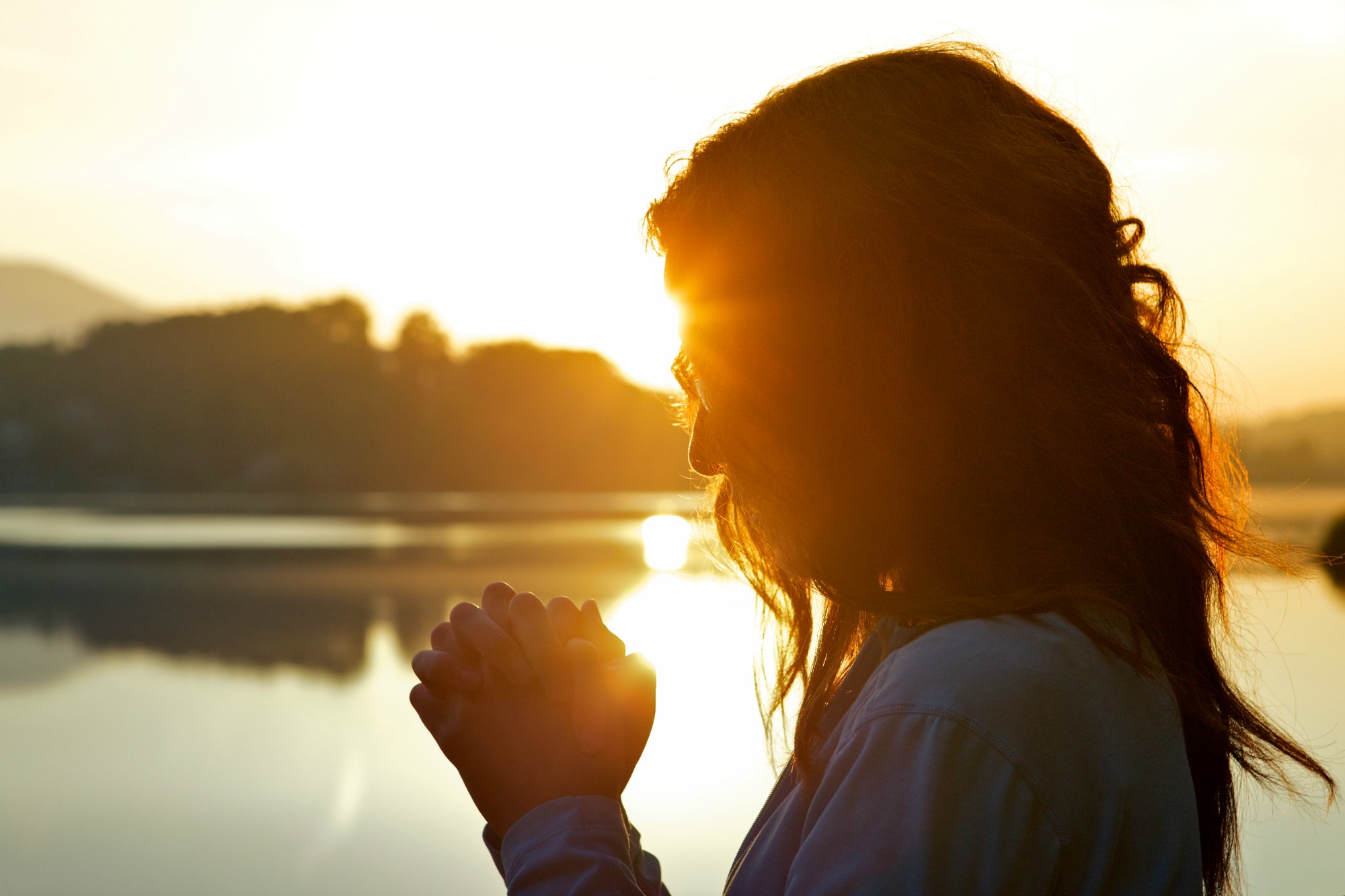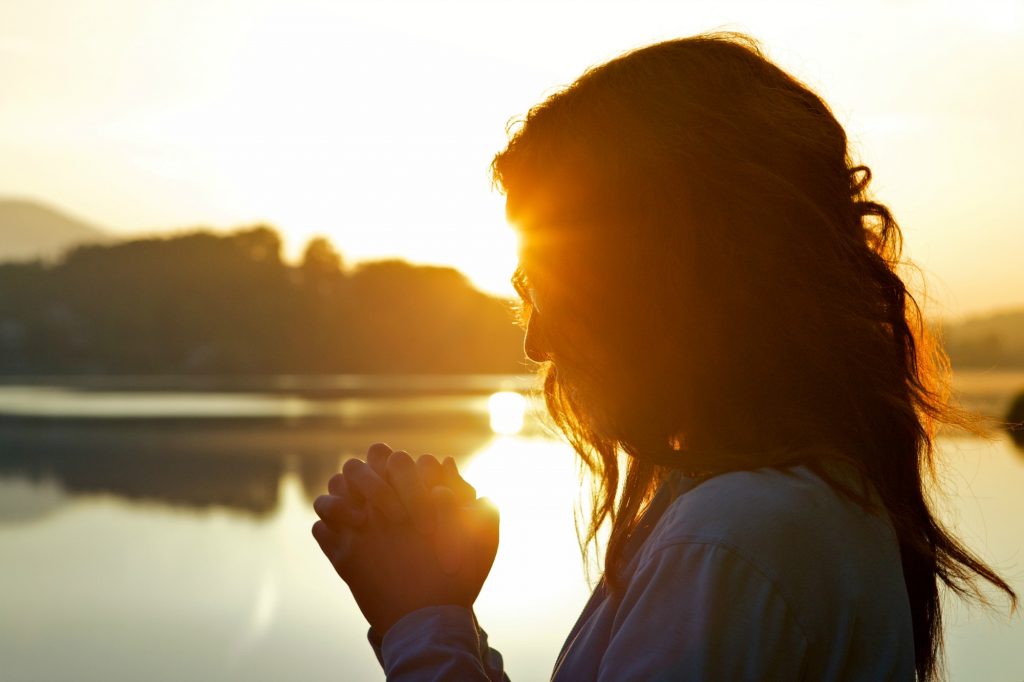 A strong woman is not equal to a controlling or domineering woman. She does not think more highly of herself than she ought to.
For by the grace given to me I say to everyone among you not to think of himself more highly than he ought to think, but to think with sober judgment, each according to the measure of faith that God has assigned.
Romans 12:3 ESV

A strong woman first seeks God with her whole heart and soul. She seeks His strength which is holy and righteous (not to be confused with self-righteous). She seeks out wisdom and understanding. She immerses herself in Jesus and knows who she is through His eyes.
A woman's heart should be so lost in God that a man needs to seek Him in order to find her.
~Unknown
A Strong Woman
God created woman in His image. What does that even mean? Does it mean that we look like God in a physical sense? Or does it reach much deeper than that? God's original design when He created Eve was to reflect His beauty, His strength, His desires, His glory.
Through His original design, we were made strong in His image. But we tend to forget we have that strength because it becomes clouded by hurt, busyness, fatigue, longing, and sin. It's been there all along, but it often gets pushed down by life. Buried and forgotten, or never even realized.
It's time to reach down and pull it to the top. Those times we feel weak? It's because we've buried the very strength God gave us under the weight of living. Jesus' very death and resurrection made it possible for us to connect directly with God's power. He's already given us His power. We simply need to walk in it.
A Woman's Value
When we are referred to as the "weaker vessel", it's not because we lack strength or are powerless. It's not because our role as a woman is any less important than a man's or because we are valued less. It is by design we are to be protected by our husbands as delicate and valuable. In fact, it's our very value that is considered when men are instructed how to live with their wives.
Husbands, live with your wives in an understanding way, showing honor to the woman as the weaker vessel, since they are heirs with you of the grace of life, so that your prayers may not be hindered.
1 Peter 3:7 ESV
A noble woman's value is compared with jewels.
An excellent wife who can find? She is far more precious than jewels.
Proverbs 31:10
You see, we aren't less valuable because we are women. We are also not more valuable because we are women. We are simply different, but we still share in all the same benefits of being a child of God.
This is where our source of strength is derived from. Our strength is found in recognizing our dependency on God and what we've inherited by simply being His child.
Whatever it is you are going through right now, you are stronger than you realize. God designed you with His strength included. It's kind of like inheriting DNA. While we are born with different physical, emotional, and mental traits that are passed down to us genetically, we are designed with spiritual traits given to us by our Heavenly Father.
We just need to recognize they are there! We have to throw off all the other stuff burying it—the lies, the hurt, the sin we've allowed, the busyness of life.
We are heirs of God and we share what God possesses. Let us utilize that strength for His glory.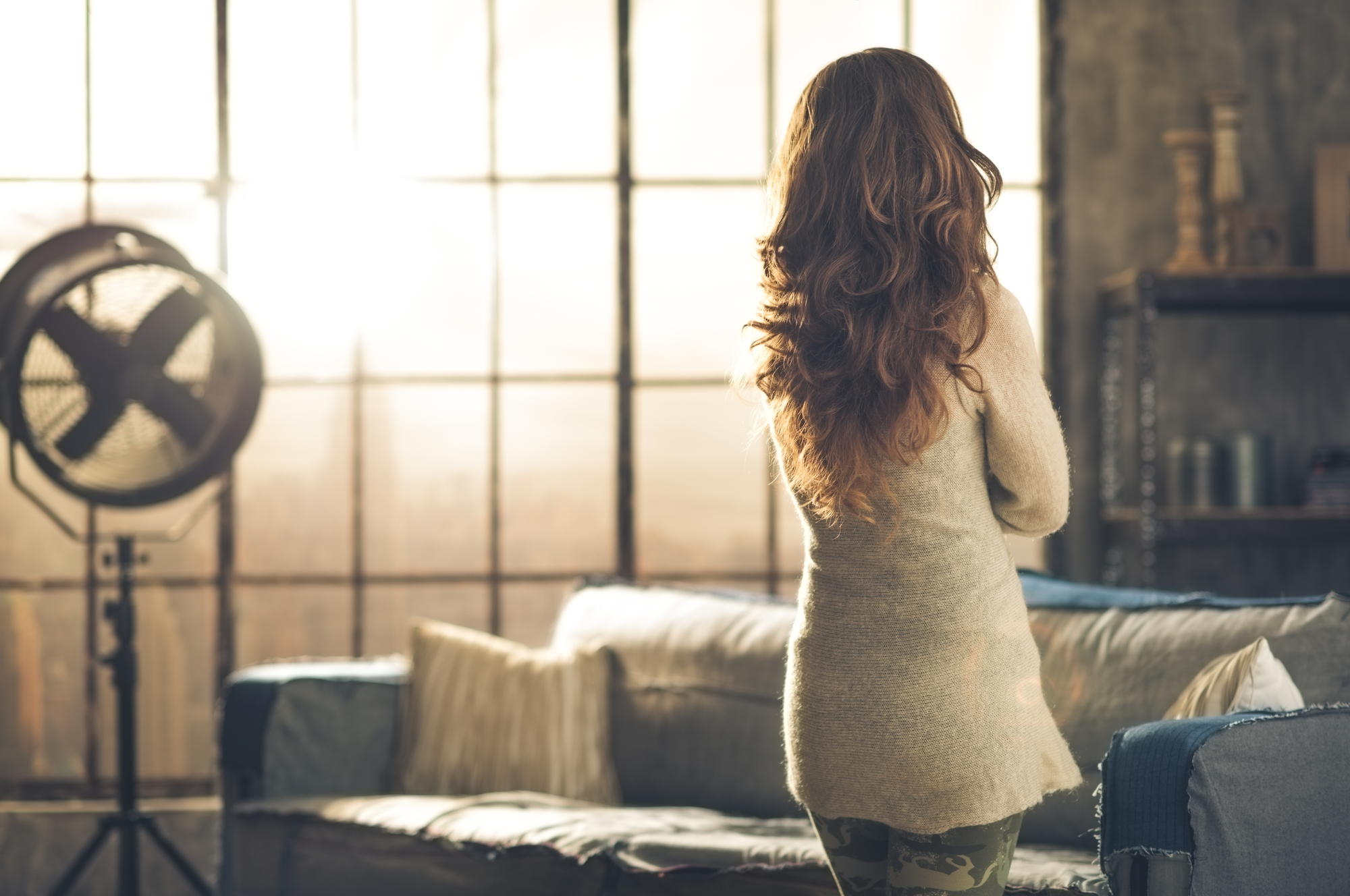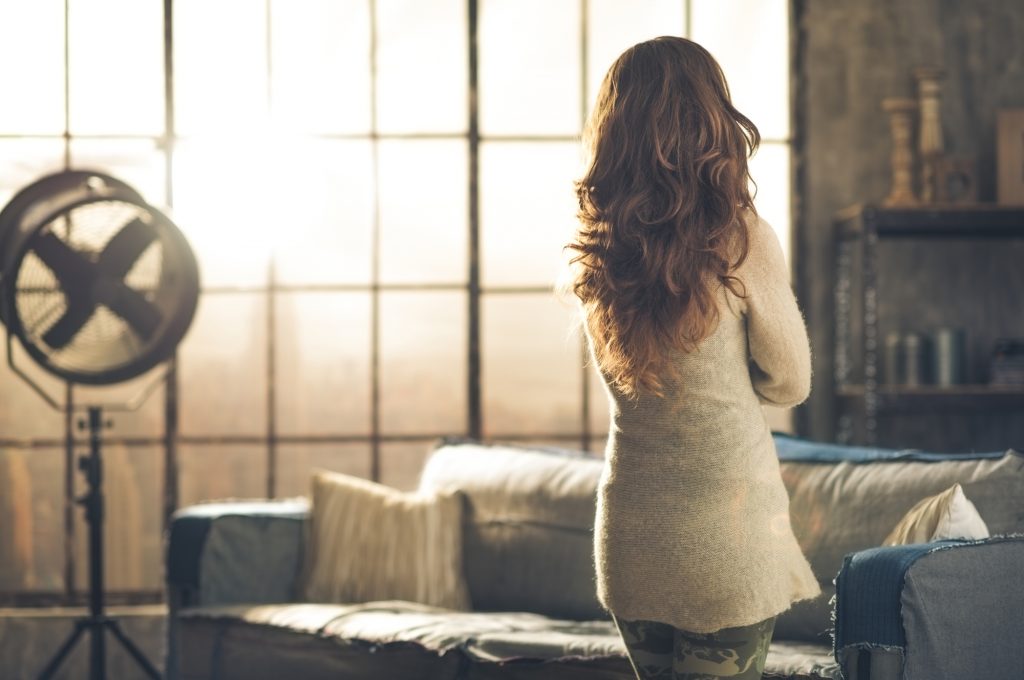 How Do We Use This Strength?
Like anything else God has given us, we have a choice on whether we will use this strength wisely and within His written Word or use it destructively.
His strength is given so we can have power over sin and death (through Jesus), so we can rise above our circumstances, our experiences, and our failures and keep fighting anyway. His strength allows us to see who we really are and not who the world tells us we are. Being strong helps free us from the snares of the enemy and also those of mankind. It's just about impossible to live an entire lifetime without being mistreated or used or abused or disappointed by people. Because sin has entered the world, we need the strength God gave us to confront it and overcome it.
So, once we believe this truth, what does it look like and how do we live it out?
Remember whose you are. You are a child of God. Don't just read it…believe it. You are a child of God. If you have recognized your sin, repented, and believe in Jesus and His work on the cross and resurrection, you are a child of God. That's all there is to it. Once you let Him in, He does the transforming. But first, you must believe whose you are and believe you have value.
A strong woman knows who her Father is.
Love others well. God gives us the strength to be kind and patient when it's most challenging. God gives us this strength to help us hate evil and rejoice in His truth. Love does that. (1 Corinthians 13:6). When someone has sinned against you, you can love them by telling them the truth and lovingly confronting it. You can do that because God has given you the strength to do that.
A strong woman loves others in spirit and in truth.
Do what God has called you to do. Whether you are buried under housework and mothering or work or strengthening your marriage, He has already equipped you with the strength to thrive. You just need to uncover it and put it to use. You have to believe that He will walk with you as He leads you down the path He's called you to. You must remain connected to God through His word. Believe the words written are Truth in order for them to have power in your life.
A strong woman believes who God says she is.
Use your strength for His glory. God has equipped us with every good gift to glorify Him. Nothing He has given us should be used as a weapon against another. Strength is given to help the weak become strong. It is given to lift up those who cannot pick themselves up. When God empowers us, we use it to empower others.
A strong woman seeks God's glory first.
Fight for yourself. If you find yourself in a situation that is harmful or destructive, God has given you the strength to speak up for yourself. Talk to a trusted friend or family member. You can do this. Do not believe you have to walk through it alone. Find a couple of people who can help you uncover the strength God has already given you.
A strong woman fights for her own safety and sanity.
God made you a strong woman to entrust you with the hearts of those in your sphere, to help protect you against the sin of the world, against self-seeking desires, against the schemes of the enemy. God made you a strong woman so you can fight for what's right and true–not only for other's, but for yourself, too.
For His Glory,
Christin Slade
ChristinSlade.com