What to Do When Your Thoughts Overwhelm You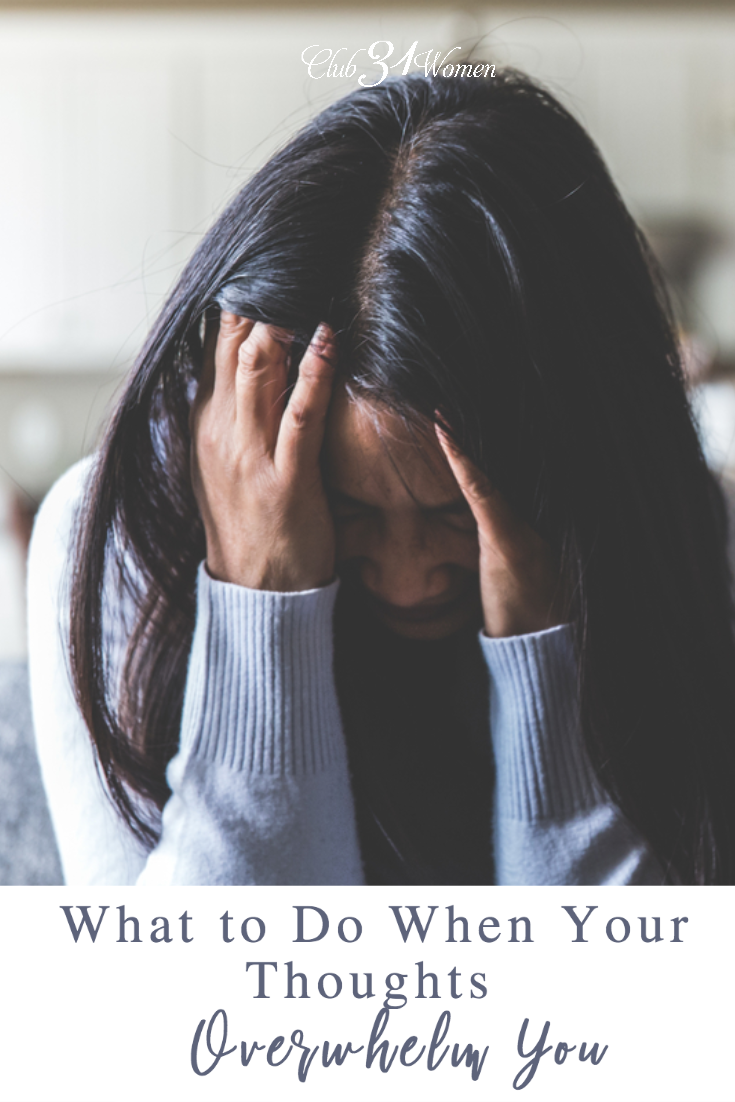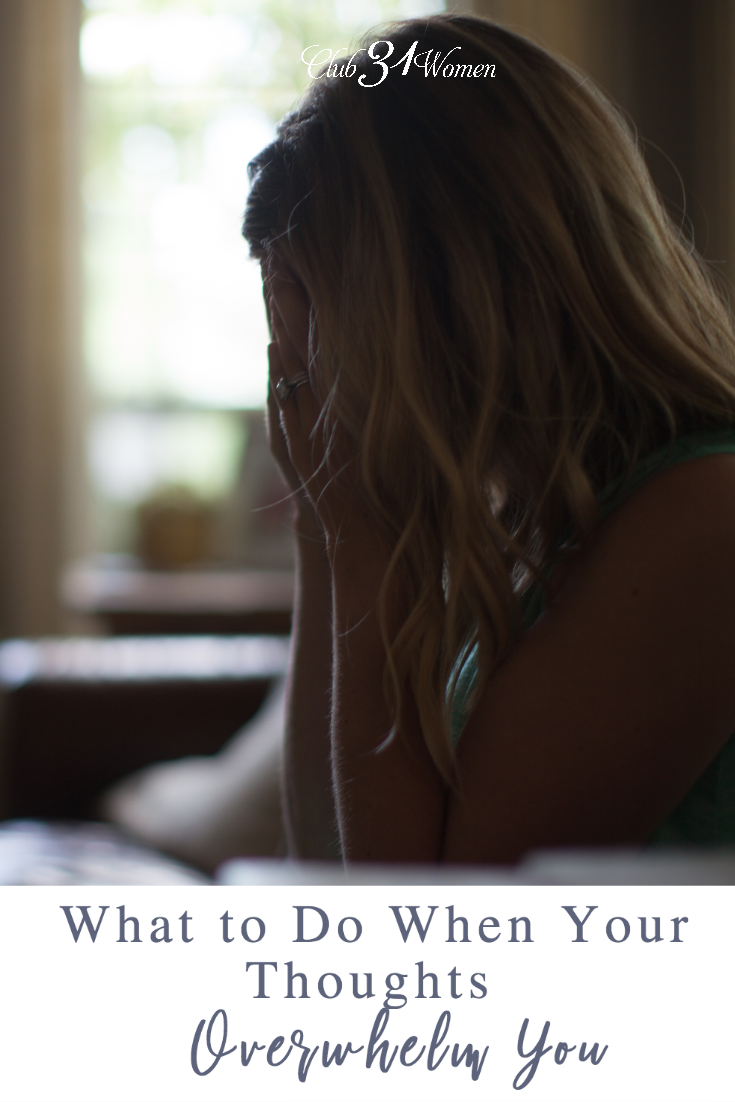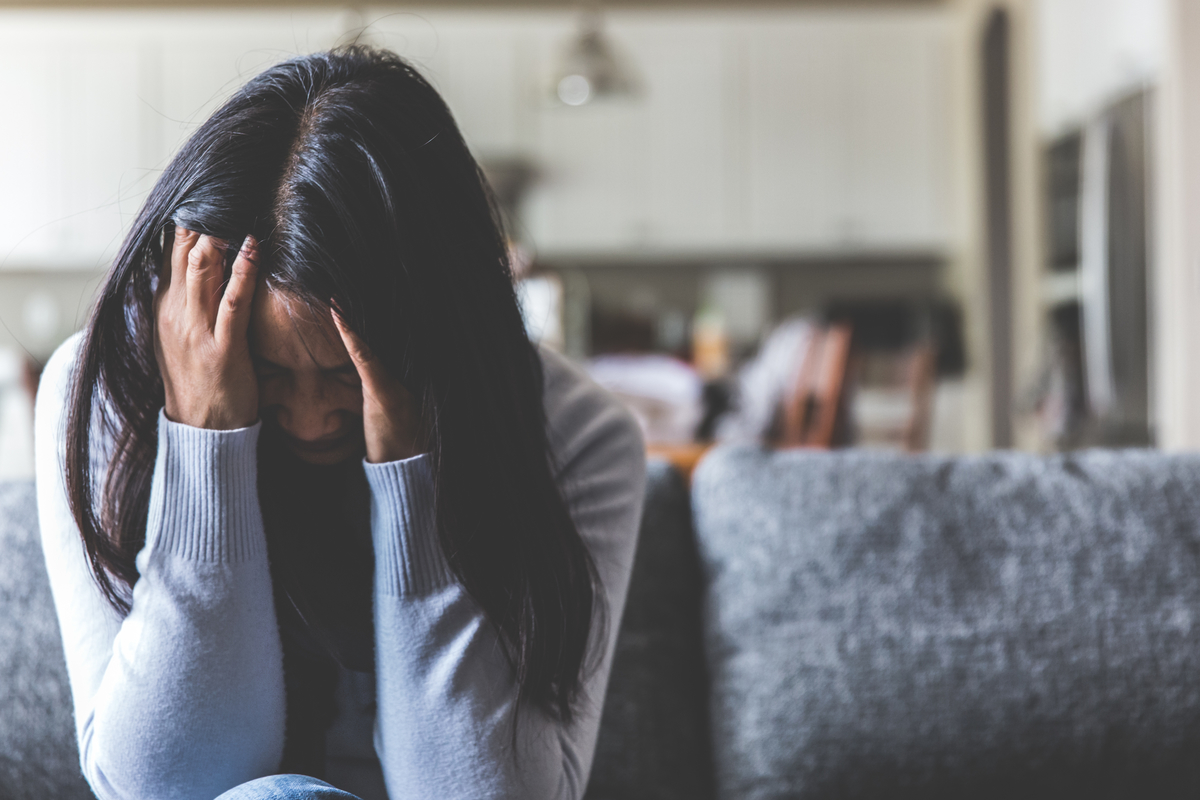 How do you navigate your thoughts when they overwhelm you? How can you focus on Him during uncertain times?
It was one of those days that turned into night and became morning without much respite. My sleeplessness was not because of a sick baby or a fearful toddler. I blame my mind.
The night before, I'd sat in a circle of women, our Bibles spread on our laps as we scribbled notes onto well-worn pages, studying Him together over hot tea and decaf. By most standards, these were the safest of friends, and I chose to let them see a little more of me. Some might even call it over-sharing. But depth of friendship requires that someone takes the first step.
Later, I wasn't as confident as I had imagined. My mind shamed me. "Too vulnerable, too premature," it said to me. Hovering low that evening, my thoughts told me it would have been safer to refrain or to say it another way. The inertia of these thoughts continued through the night.
In the morning, I woke in a shame fog—my thoughts telling me what I'm not and all the ways I've failed.
Thoughts like this are sent to snare me. Identifying a thought doesn't mean I am free. I knew when I woke that morning that I woke up in a trap.
I said, "Help, God," and a phrase dropped into my mind in response: "The Word heals."
As my waking body untangled from the sheets and I became more alert to the day, I coached myself: You know your way out of this trap.
But I slumped back on the bed, grumpy. Knowing a way out rarely means desiring a way out.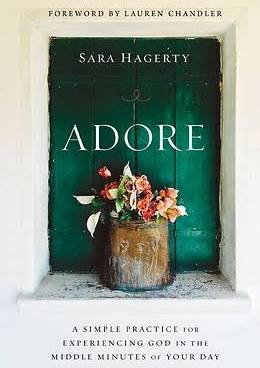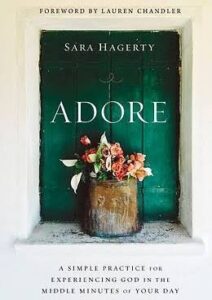 When My Thoughts Overwhelm Me
I reached for my Bible and opened it to the verses I selected the month before for that day's adoration. "Let this mind be in you which was also in Christ Jesus, who, being in the form of God, did not consider it robbery to be equal with God, but made Himself of no reputation, taking the form of a bondservant, and coming in the likeness of men" (Phil. 2:5–7).
The words sat distant from me, my stubborn wall of resistance between us. I didn't feel the words as they echoed in my head. But experience made me stay in it.
"God, You emptied yourself and made yourself small, in human form, all so You could reach me," I said, without feeling, and then followed with, "I praise You for setting aside Your reputation."
As I said the words, I remembered last night. If stripped down to a mere sentence, it felt like an infringement upon my reputation. Sure, I desired safety and connectedness in friendship and was growing in vulnerability. But something about seeing the entire act of Jesus becoming a human described in the phrase "made Himself of no reputation" helped me to recall my reputation and my vigilance to protect it.
I whispered, "You came to be like me, so that You would know me."
I needed to say it out loud. The stories my mind told me were not sustaining me. They were the age-old lines (for me): Sara, you're too much for people. Too much emotion, too much thought, too much feeling. If you could simplify how much you tell them about you, then they wouldn't know.
And, If you let these women too close, they will leave. Close isn't pretty. You're better from far away.
And (underneath it all), You're disposable. If you don't handle these relationships and yourself within them well, what's good here will end. And all because of you.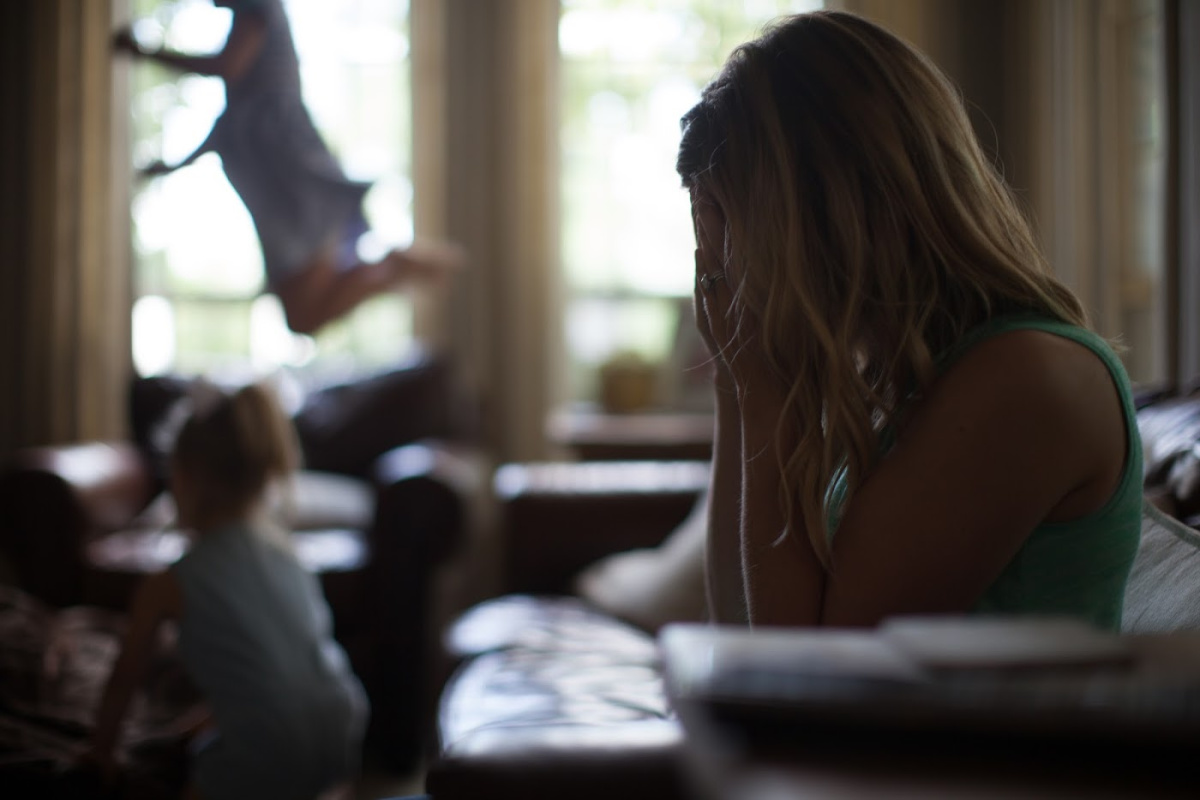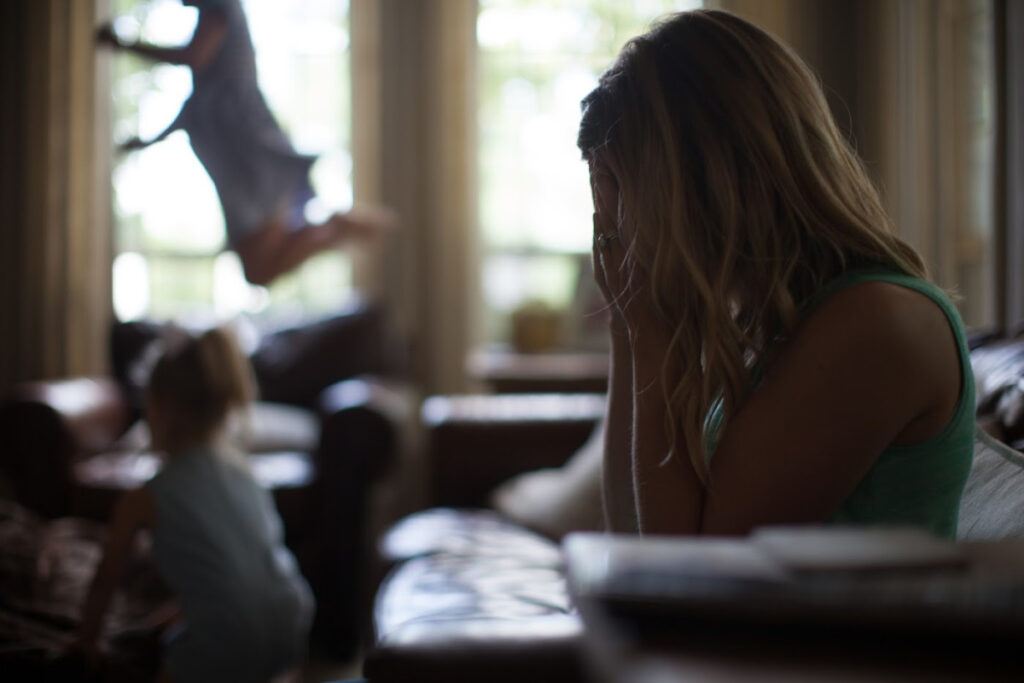 Adoration
There were other thoughts, old thoughts presented as new, commingled in this narrative. Then, ever so slowly, I read the Word of God and spoke the Word of God and adored Him from that Word, and a flashlight shone on the torrent in my mind.
Torrent: not only less true than His Word but, in light of His Word, false.
"You took on the form of the lowest of humanity, just so You could reach me," I said with conviction. With tears. I needed a new way to see and think, and on this particular morning, I no longer read His Word like history, as one-dimensional. The Word was flesh. Near. It pulsed.
My thinking changed.
As I adored Him, my mind ambled around what was true. Though I wasn't living the reality of the women in this unique, sacred circle leaving me and rejecting our friendship, my mind took me there as if it were real.
How many scenarios that never happen do we live in our minds and feel the impact of in our frames? There are implications of these mental excursions. The enemy's breath can be hot in our minds.
For me that morning, I reoriented myself to what was true in ten minutes.
This is adoration.
Though it's not often this simple, what I experienced that morning-after was how He meets us in our insides, in the place of our dreams, dirt, and dust—if we let Him.
Adoration is where we bring our raw vulnerability—our "what I actually believe about You, God"—to the place of His truth, expecting Him to change us.
That morning I held no pretense. I set my bare thoughts before God, thoughts like, You're disposable, and, Not made in the image of God, and, Capable of forever messing up a really good thing God gave you. My thoughts don't hold up against His Word. When I pause to adore, they no longer rule me.
Adoration enables me to uncover my buried thoughts about God and apply them to His Word. Against the backdrop of my uncovered thoughts about Him, I put His Word in my mouth—His Words, back to Him, using my words—and my heart makes a slight shift. And then another. And another.
His Word heals.
In those few minutes of adoration, I brought my thoughts into alignment with Him. My mind cleared. My insides revived. And that morning, I worshiped not out of duty or discipline or Sunday regimen. I didn't check a box. I worshiped because of who He was to me in my weakness.
Adoration—seeing God rightly—produces worship. Radical worship.
I once saw "radical" as selling everything I owned or starting a ministry or adopting children from across the ocean. These days I'm redefining radical. I'm realizing that radical is sustained worship of God, against the grain of the world's distractions.
It's staying in the game, looking at Him when no one is looking or applauding, or promoting us for it. Keeping my heart hungry for God in the middle minutes is radical.
Adoration is fuel for radical. For being radical over a lifetime.
This post may contain affiliate links through which Club31Women might get a small compensation – with no additional cost to you.  See my disclosure policy here.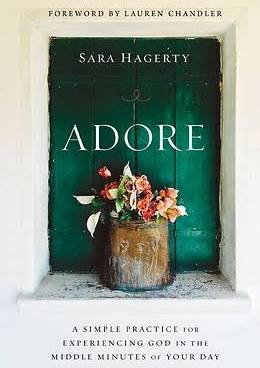 *This was an excerpt from Sara's latest book, Adore.
In Him,
Adore
Are you interested in finding Him, yourself, in those middle minutes of your day — in the middle of your own thought swirl? ADORE: A Simple Practice For Experiencing God in the Middle Minutes of Your Day takes you on a journey through inviting God into the middle of your day, the middle of your thoughts.

Take a Minute to Listen and Be Encouraged (read by the author, Sara Hagerty)
Giveaway!
To celebrate this NEW book by Sara Hagerty, we're giving away a hardcover copy of Adore to TWO winners! Please be sure to enter the giveaway below, and I'll notify the winner by the end of the week.*
*Sorry, but due to mailing costs, the winner must reside in either the U.S. or Canada.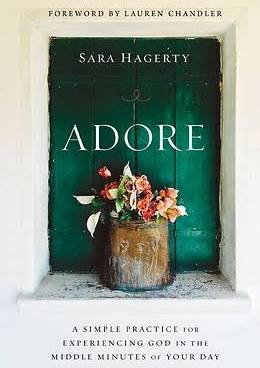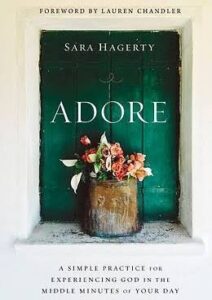 For anyone who longs to experience God in the thick of life's demands, Sara Hagerty's Adore offers a simple, soul-nourishing practice for engaging with God in the middle minutes of your day. Adoration is for the woman who feels frenzied and fearful in the middle minutes of her day. It is a simple practice for 7:37 a.m. when the children are waking and the dryer is already humming but also for the 12:17 p.m. lunch break and for 5:53 p.m. while stuck in traffic. Join Sara in this soul-stirring journey through thirty attributes of God which you can walk through at your own pace. Learn how the simple habit of adoration–in the middle minutes of your day–can help you see God with fresh eyes, and talk to Him right there. Experience a new way of engaging with God in your everyday. Adore will show you how.