A Guide to Ushering the Presence of God: A Dozen Sacred Ways for Your Home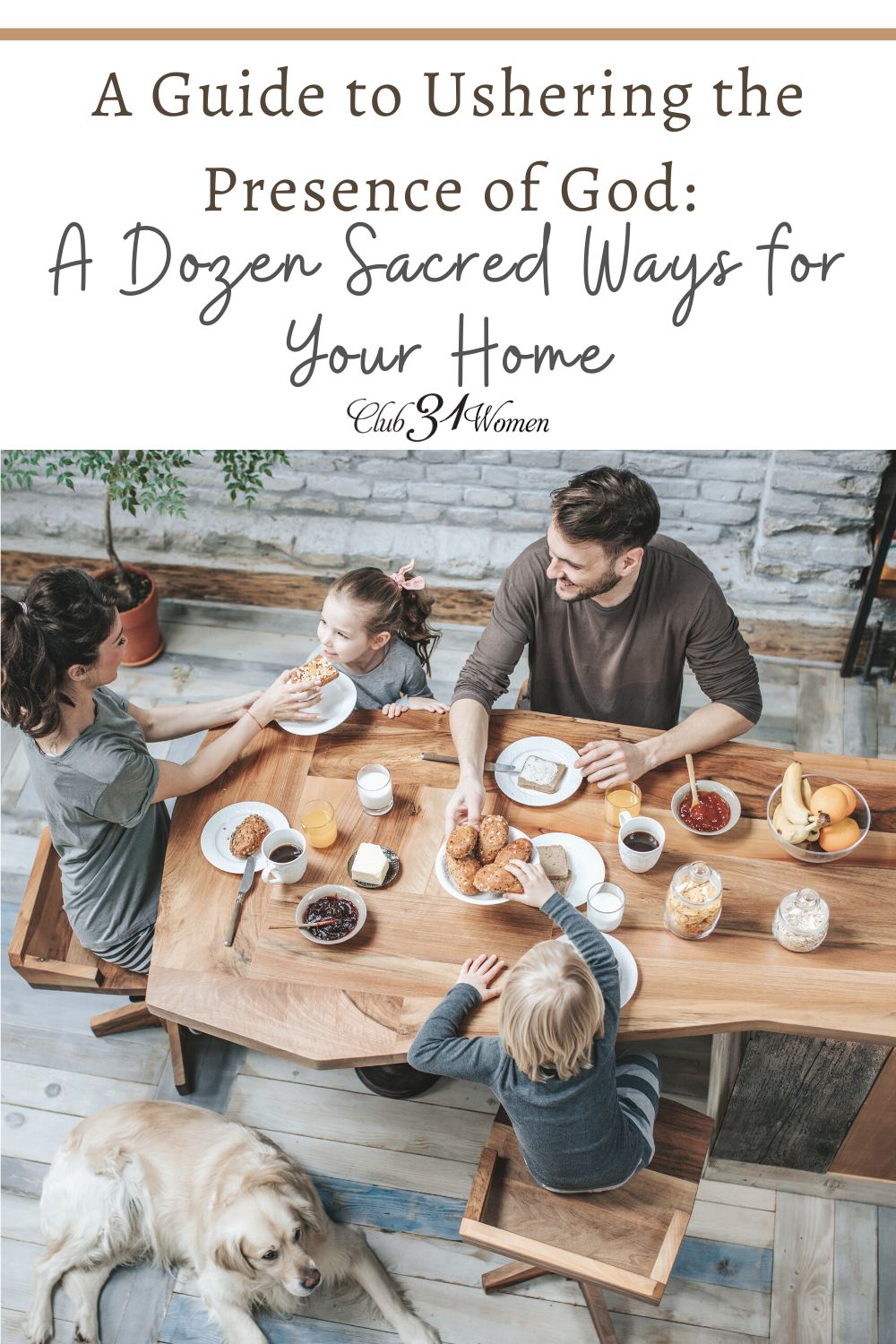 Your home is a sacred place. It is a refuge from the world – or it should be. There are sacred ways you can invite the Holy Spirit to dwell in your home by dwelling in the hearts of you and your family.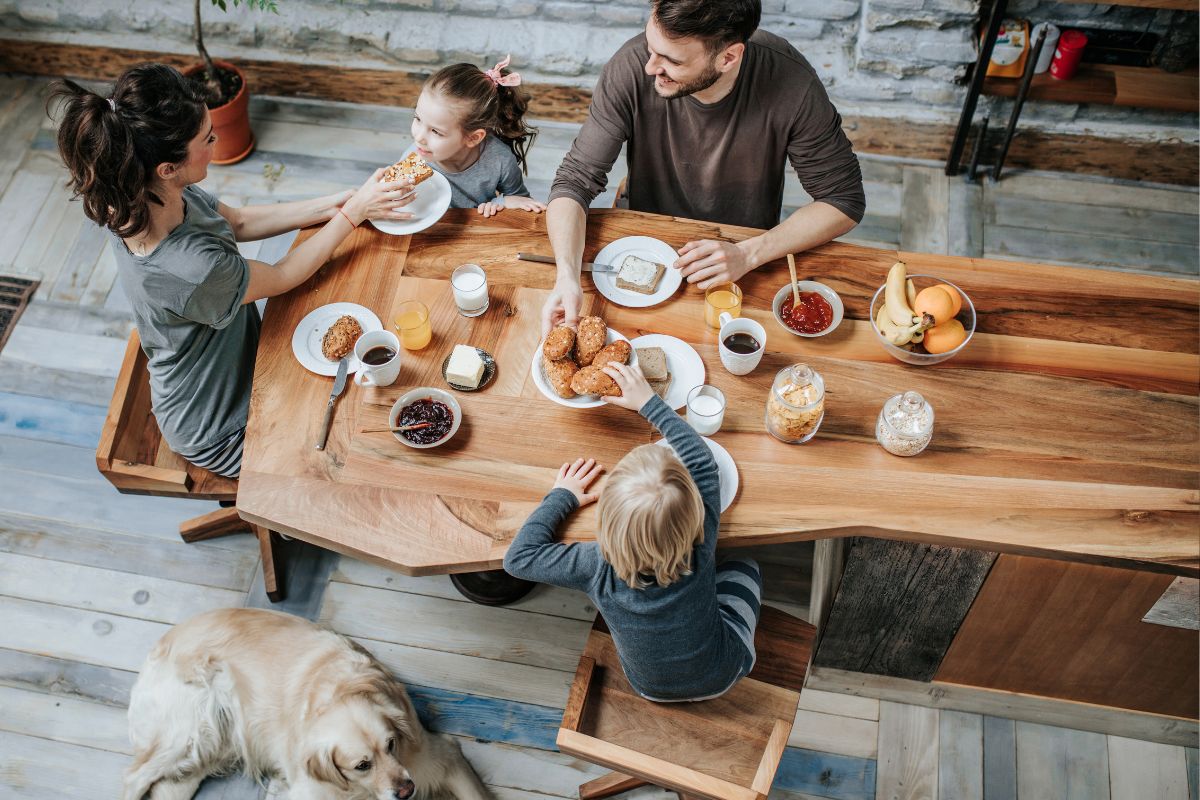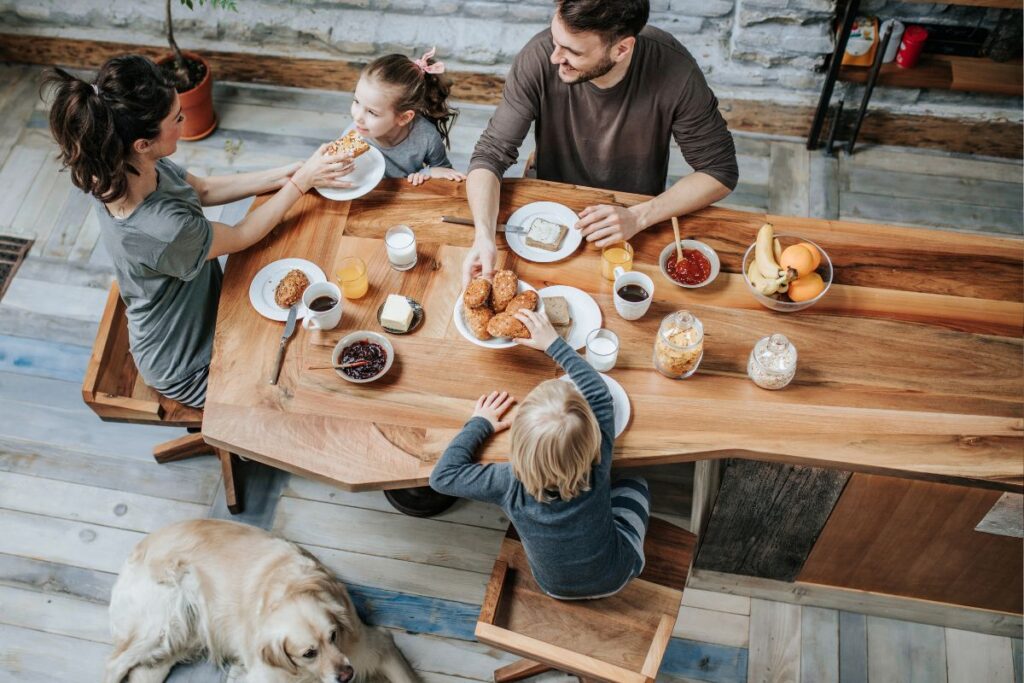 Home should be the safest and most sacred place there is.
The presence of Jesus is what makes it safe and there are many ways we can invite Him in. He will never force His way in. He will always wait to be invited.
12 Sacred Ways to Usher the Presence of God Into Your Home
1. Prayer
"The Lord is near to all who call on him, to all who call on him in truth."
Psalm 145:18
When we think of prayer, we often think of the asking part. Prayer is simply conversation with God. It includes all aspects of that.
I find myself in constant connection with the Lord throughout the day. While I spend specific time journaling prayers during my quiet time, this constant conversation is something entirely different. Often it comes in the form of crying out for help.
We are invited to pray throughout the scriptures. Jesus invites us in Matthew to ask. To seek and we will find. To knock, and the door will be opened. (Matthew 7:7-8) We are told to pray continually because it's God will for us. (1 Thessalonians 5:17)
We don't need to be anxious about anything because we're invited to pray about everything. As we do, God's peace guards our hearts and minds (Philippians 4:6-7)
God won't just come barging into your day or life. He waits for you to invite Him. But He also urges you to talk to Him (1 Timothy 2:1).
2. Worship
"Praise the Lord, my soul; all my inmost being, praise his holy name. Praise the Lord, my soul, and forget not all his benefits."
Psalm 103:1-2
God's spirit inhabits the praises of His people. When we sing worship or recite the truth of Scripture or simply glorify Him through the words we speak, He dwells in those spaces. Put worship on in your home. Turn it loud and keep it soft.
I like to have worship music playing in my home all day long. Even if I can't always hear it, I want it playing. I want my home to be a place that invites His Spirit in any way I can and keeps away the evil simply by hearing the name of Jesus. I want my children to be aware of His presence as song glorifies Him in this space.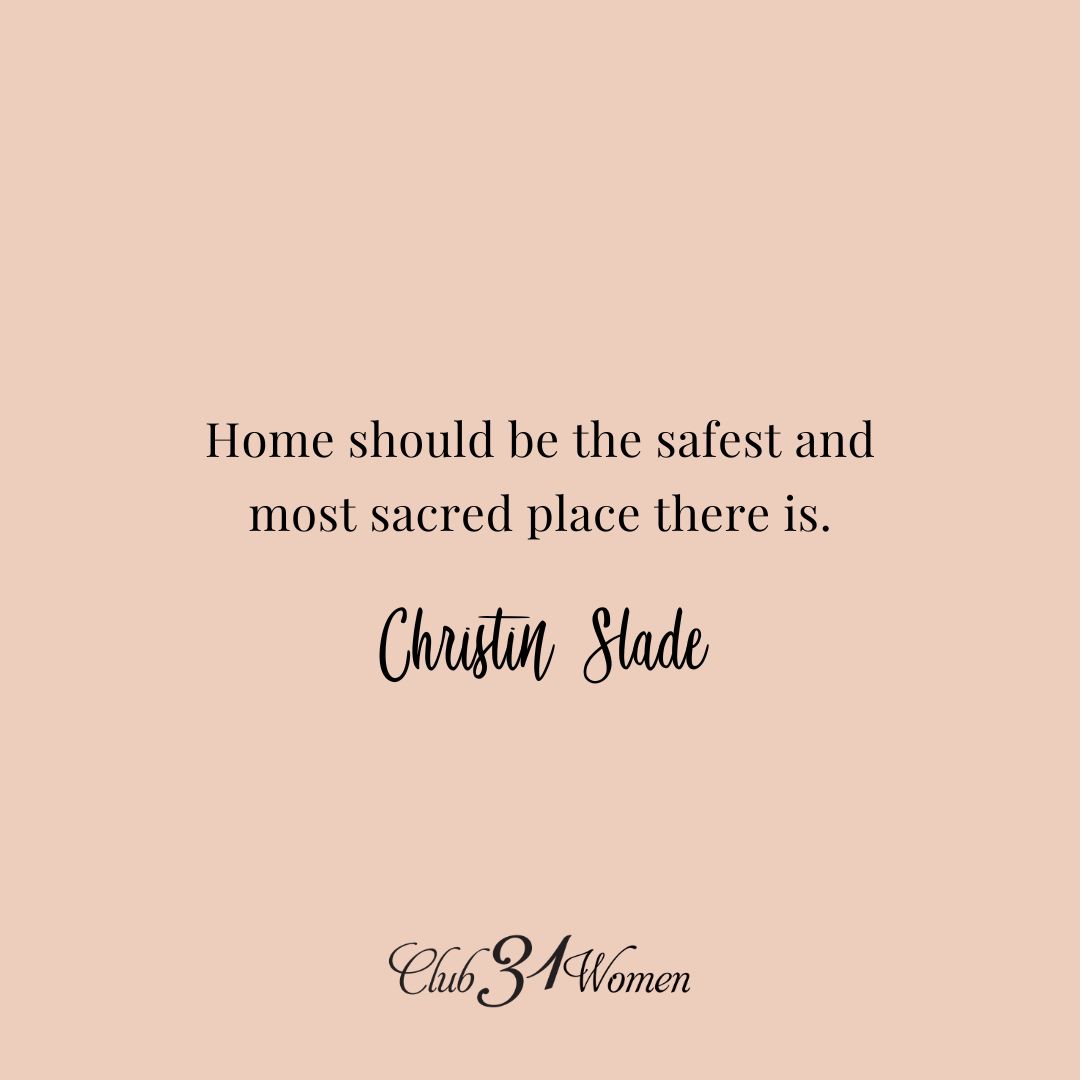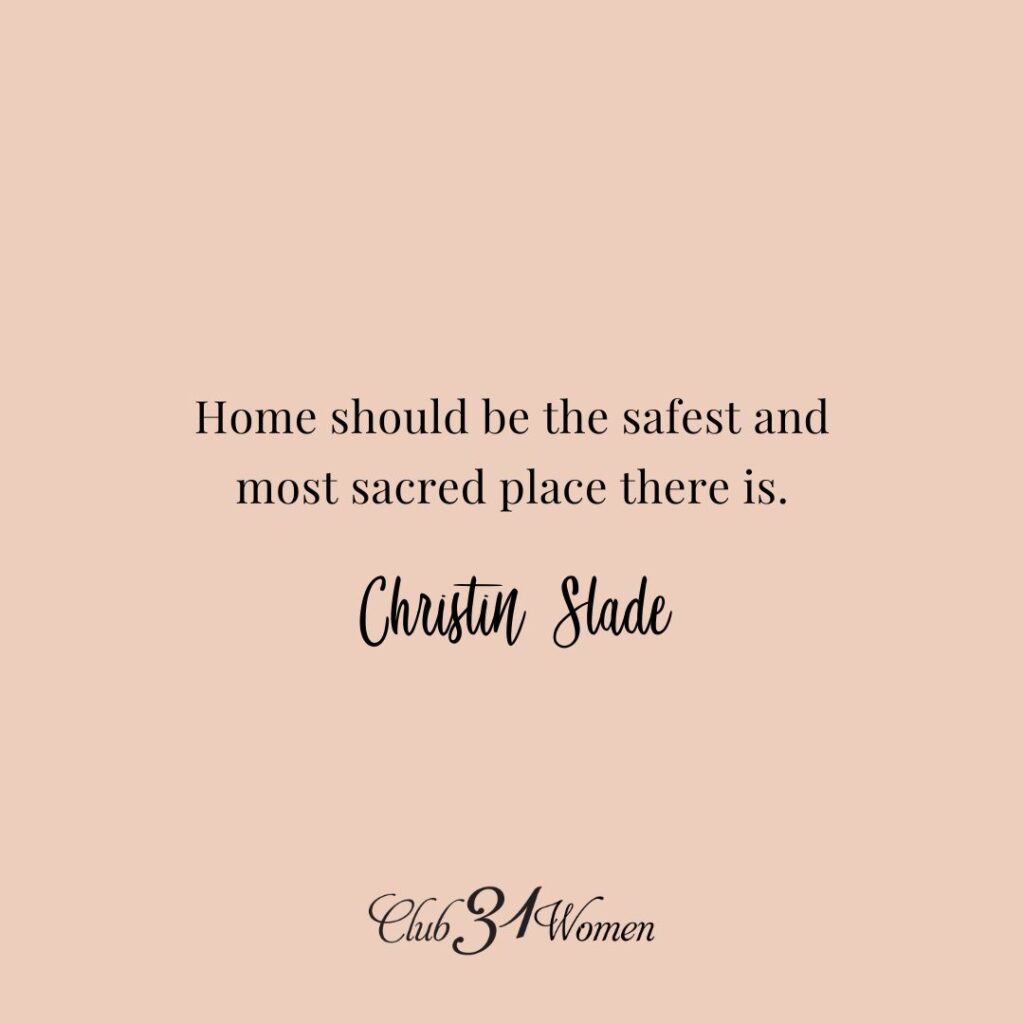 Adore Him throughout the day by reciting the goodness of God, remembering what He's already done, basking in His faithfulness, and magnifying Him simply for Who He is. We don't need a million reasons – even though He's given us as much. We only need one. He rescued us.
Filling our homes with worship exalts the holiness of God and brings peace, comfort, and rest to our souls. The very acknowledgment of Him as Lord brings us into His presence.
3. Read the Word
I will keep your statutes; never abandon me.
-Psalm 119:8
Encourage a commitment to studying and obeying God's statutes within your home. Emphasize that God's Word serves as a guide for living a righteous and faithful life.
Reading God's Word helps you know Him. The more you know Him, the more space He takes up in your heart and mind. The more you know Him, His character, His precepts, His instructions, His commands, His decrees, the happier you will be.
Teach your family about the importance of discipleship and passing on the knowledge of God's statutes from one generation to the next. Encourage older family members to mentor and guide the younger ones in their faith.
We grow more aware of His presence when we are more aware of who He is as well as what He asks of us for our good.
4. Serve One Another
You, my brothers and sisters, were called to be free. But do not use your freedom to indulge the flesh; rather, serve one another humbly in love.
Galatians 5:13
Serving is a sacrificial act. It's the laying down of self. When we serve others with a pure heart, there God is. He is among you, just like that. You show the love of God to others as you serve them without expectation. Even if you may not "see" Him, others may.
Teach your family the concept of true freedom as defined by Scripture. Emphasize that freedom in Christ means being liberated from sin and selfishness, not just pursuing personal desires.
Encourage a spirit of selflessness within your home. Teach family members to put the needs and well-being of others before their own desires. Emphasize the importance of using freedom responsibly. Discuss how freedom should be exercised in ways that honor God and benefit others rather than leading to sinful indulgence.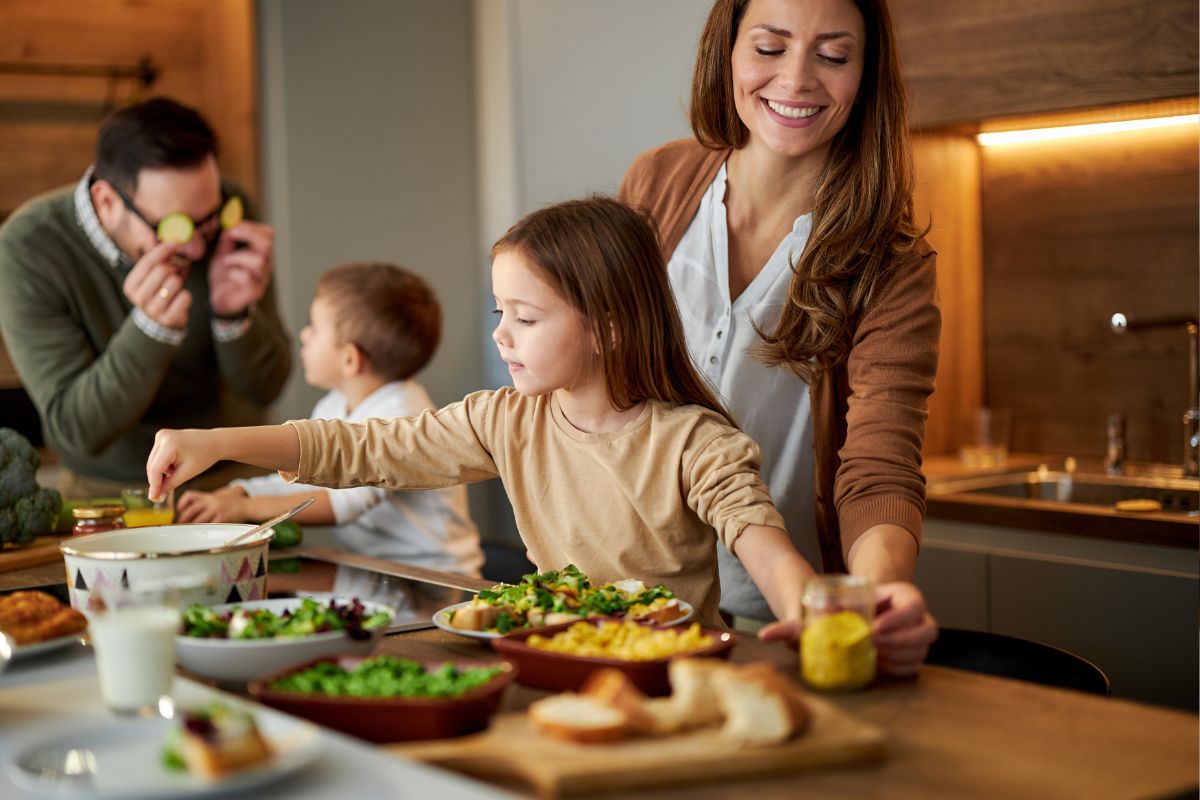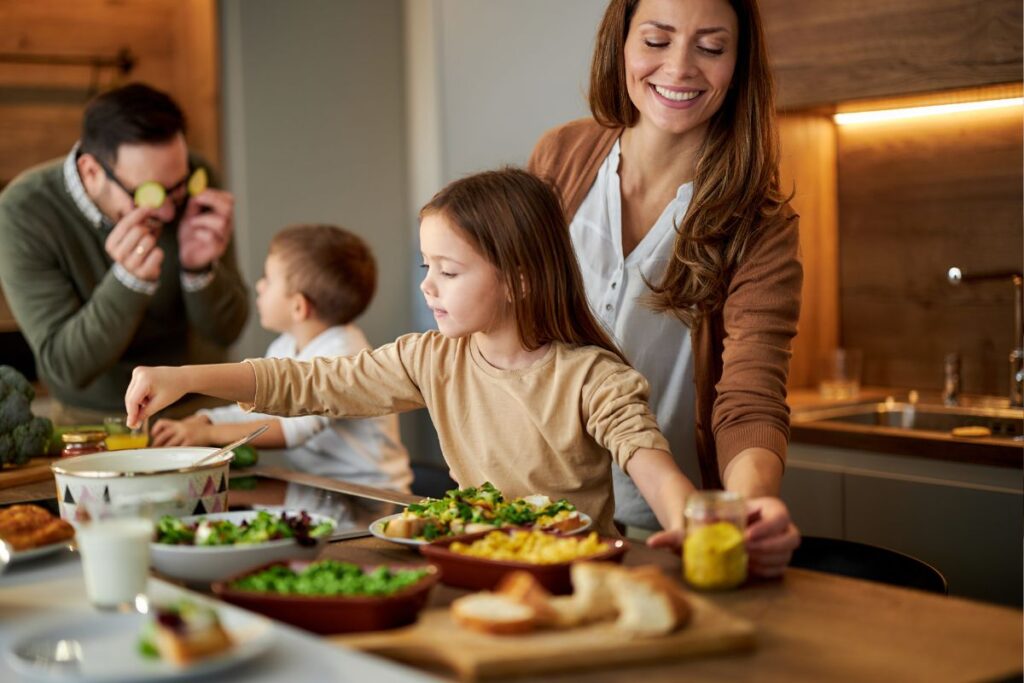 5. Practice Gratitude
And whatever you do, whether in word or deed, do it all in the name of the Lord Jesus, giving thanks to God the Father through him.
-Colossians 3:17
Having an attitude of humility is the key to having gratitude. When we recognize everything we have is a gift we tend to practice gratitude a bit easier. That doesn't mean we aren't ever allowed to be in need.
But as you set out to your day each morning, start it off with gratitude rather than grumbling. Approaching your work as unto the Lord brings it into a whole new light. You're not just doing the laundry or sweeping the floors or washing the dishes. You're making a home and serving the Lord, especially when you do it with a grateful heart.
6. Be Willing to Learn
"The fear of the Lord is the beginning of wisdom, and knowledge of the Holy One is understanding."
–Proverbs 9:10
Embrace the fear (reverence and awe) of the Lord as the foundational value in your home. This means instilling a sense of respect for God's wisdom and guidance in your daily life and decision-making
Use the knowledge of the Holy One to make wise choices within your home. Seek God's guidance in matters such as family budgeting, education, and resolving conflicts.
Teach your family to approach conflicts with wisdom and understanding, seeking God's guidance to find resolutions that align with His principles. Joyful homemaking is much more easily obtained when we learn how to confront conflict properly.
7. Love God & Others
"Jesus replied: 'Love the Lord your God with all your heart and with all your soul and with all your mind.' This is the first and greatest commandment. And the second is like it: 'Love your neighbor as yourself.' All the Law and the Prophets hang on these two commandments." Matthew 22:37-40
Model a loving relationship with God in your own life. Let your children see your commitment to loving God through your actions, attitudes, and choices. Use this verse as a basis for teaching your family about the importance of valuing God above all else. Discuss how loving God impacts the way you treat one another and the world around you.
Teach your family about the importance of valuing God above all else. Discuss how loving God impacts the way you treat one another and the world around you. Lead your family on how to apply the principles of love when conflicts arise. Encourage forgiveness, reconciliation, and seeking peace in relationships.
8. Behold Him
"God, you are my God; I eagerly seek you. I thirst for you for you; my body faints for you in a land that is dry, desolate, and without water. So I gaze on you in the sanctuary and beheld your power and your glory." -Psalm 63:2
Encourage a sense of spiritual hunger within your home. Emphasize the importance of seeking God with eagerness and thirst, as the psalmist does. Share with your family the idea that our souls long for God's presence. Teach your family about remaining spiritually resilient, especially during challenging times ("in a land that is dry, desolate, and without water"). Share stories of faith and perseverance that have strengthened your family's connection with God.
Invite family members to share their personal experiences of seeking and finding God. These testimonies can be powerful reminders of God's presence and His response to our thirst for Him. It's really important to our children to see how God works in their lives at a personal level.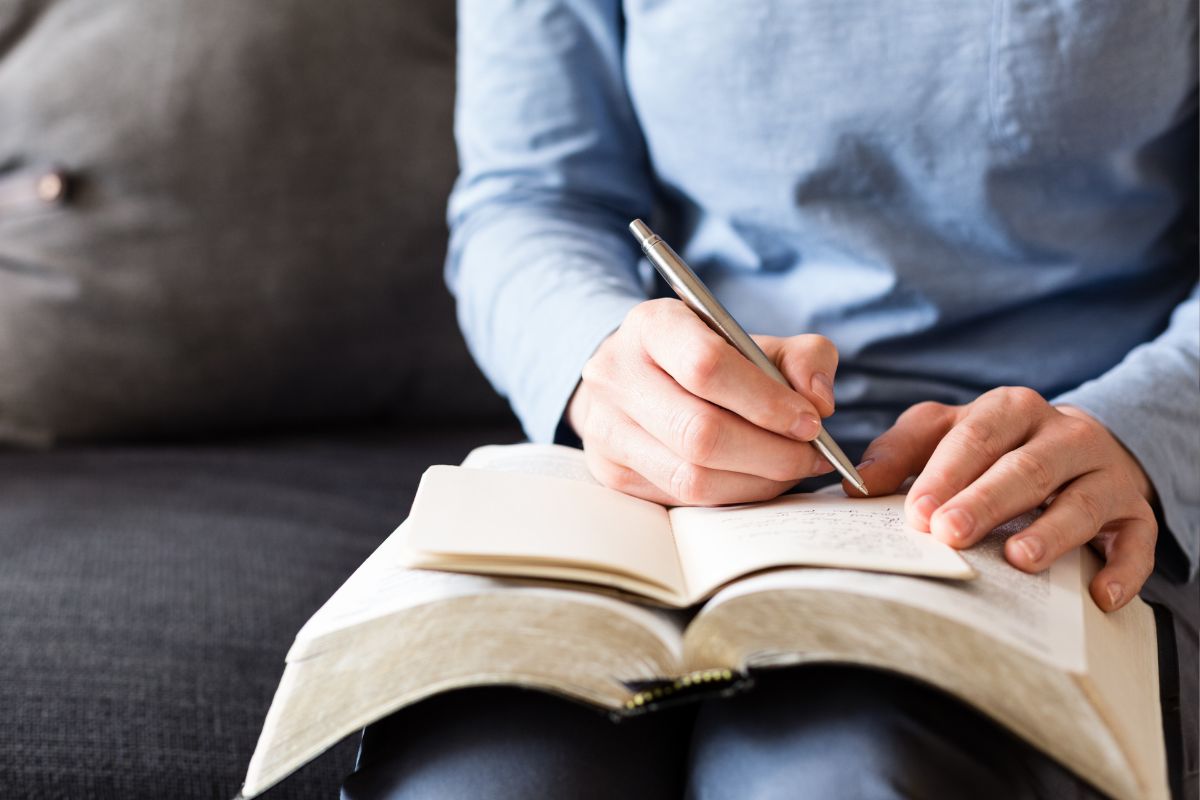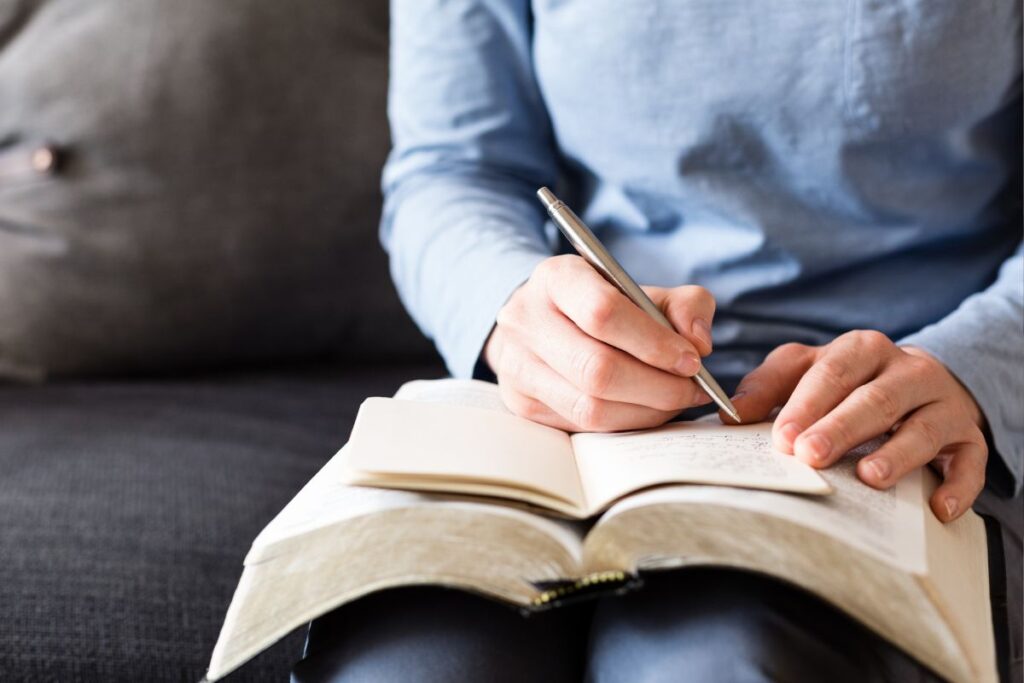 9. Be Still
"Be still before the Lord and wait patiently for him; do not fret when people succeed in their ways, when they carry out their wicked schemes."
-Psalm 37:7
Encourage moments of stillness and quiet within your home. Create spaces or times for family members to reflect, meditate, and pray. Emphasize the importance of finding peace through stillness before the Lord.
When my kids were little, we had a "quiet time" every afternoon. It gave us all some time to decompress away from one another and just be still. Not everyone read their Bibles (they were fairly young). That was often when I would read mine and pray. Or get some writing in which is really an act of worship and revelation for me.
Teach the virtue of patience to your family. Discuss the idea that waiting on God's timing and trusting in His plan are essential aspects of faith. Share personal stories of times when patience led to positive outcomes.
10. Engage Through Family Devotions
"These commandments that I give you today are to be on your hearts. Impress them on your children. Talk about them when you sit at home and when you walk along the road, when you lie down and when you get up."
-Deuteronomy 6:6-7
Be attentive to your family's questions, doubts, and spiritual needs. Create a safe space where they can share their thoughts and feelings about faith and worldview.
Prioritize the spiritual upbringing of your children. Impress upon them the importance of God's commandments, not just as rules to follow but as principles that lead to a fulfilling and purposeful life.
Talk openly about God's commandments, their relevance in today's world, and how they guide ethical decision-making.
11. Promote Hospitality
"…and is well known for her good deeds, such as bringing up children, showing hospitality, washing the feet of the Lord's people, helping those in trouble and devoting herself to all kinds of good deeds."
-1 Timothy 5:10
Encourage a servant's heart within your home. Teach your family that serving others is a fundamental aspect of living out their faith and welcoming God's presence.
Promote a culture of hospitality in your home. Encourage your family to open their hearts and doors to guests, strangers, and those in need. Make your home a welcoming place where people feel God's love.
Model a lifestyle of good deeds and service. Let your family see how you live out your faith through acts of love and kindness.
12. Forgive Often
"Be kind and compassionate to one another, forgiving each other, just as in Christ God forgave you."
-Ephesians 4:32
Teach the importance of forgiveness within the family. Emphasize that forgiveness is not only a sign of maturity but also a reflection of God's grace. Encourage family members to forgive as God has forgiven them.
Discuss the concept of grace and second chances. Remind your family that God's forgiveness provides us with opportunities to grow and improve.
Use family discussions and devotionals to reflect on the depth of God's forgiveness in Christ. Help your family understand the magnitude of God's love and mercy.
…
These sacred ways of inviting Him help foster the Spirit of God. He is able to work on hearts that are willing and speak to minds that are tuned in.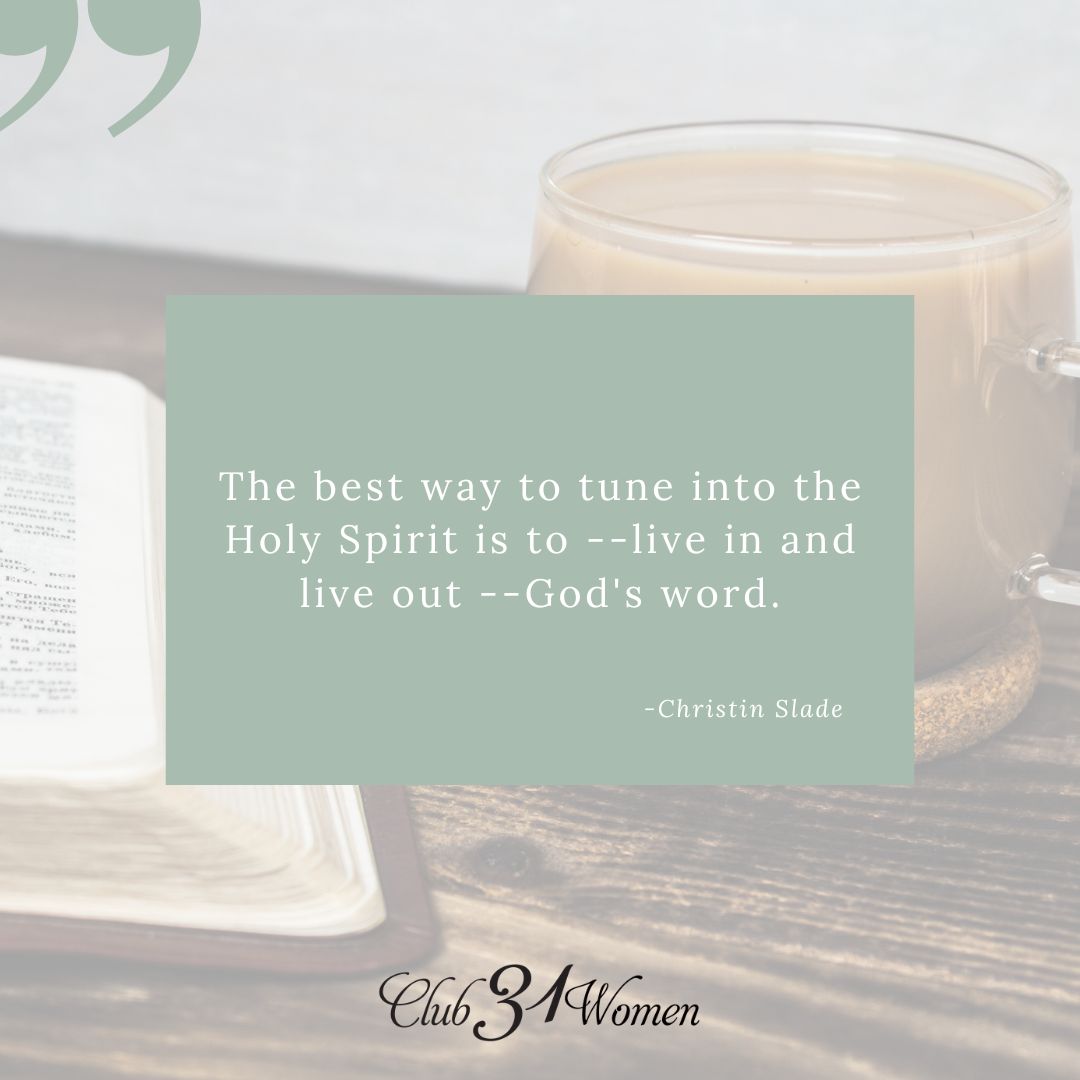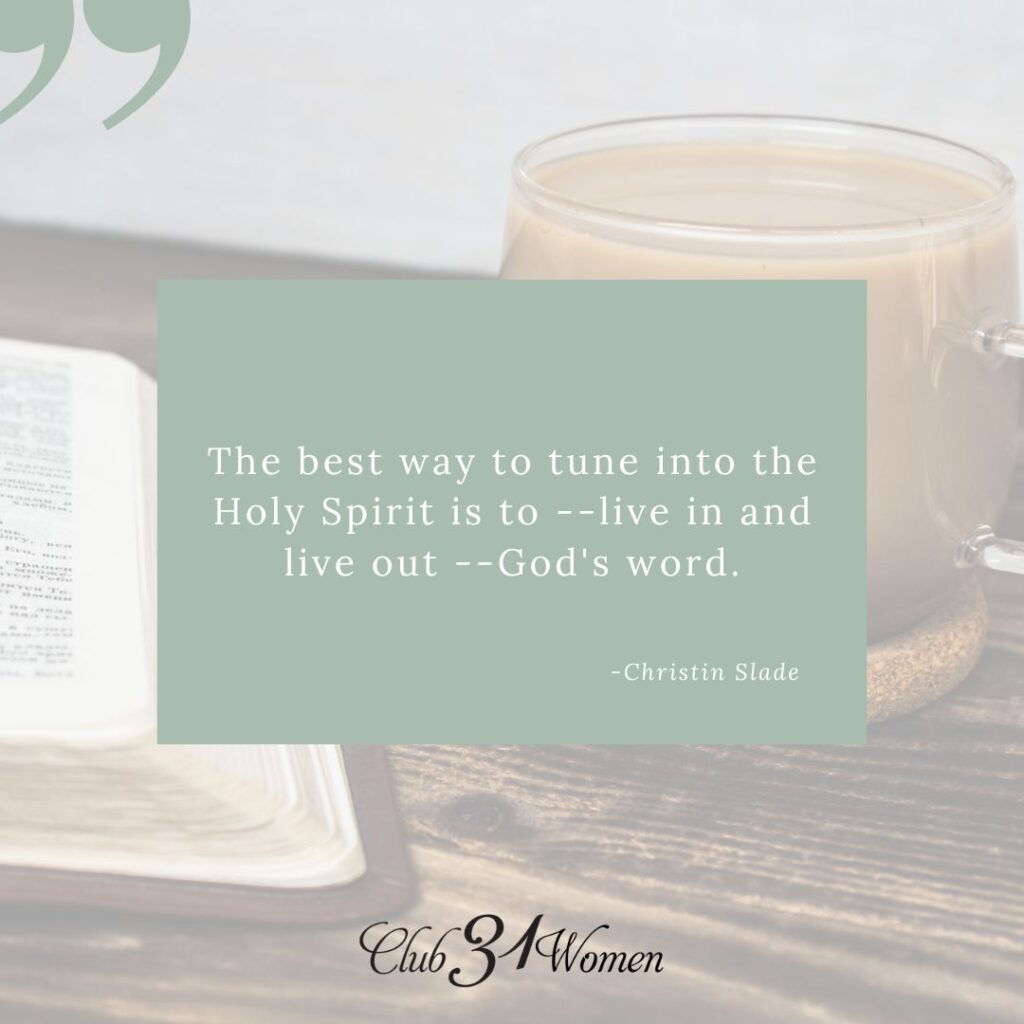 Your home is the best place for God's presence to dwell because everything is within your reach to invite Him in. Don't underestimate the power of your home. Don't underestimate the power of your home-making. It's time for a Homemaking Renaissance. It's time to be intentional about creating a space that worships God and serves our families no matter what goes on in the world.
God is only a breath away. The more you invite Him into your home throughout the various parts of your everyday life, the more you'll sense Him near.
The best way to tune into the Holy Spirit is to –live in and live out –God's word.