Ten Behind-The-Scenes Habits of Feeding Your Family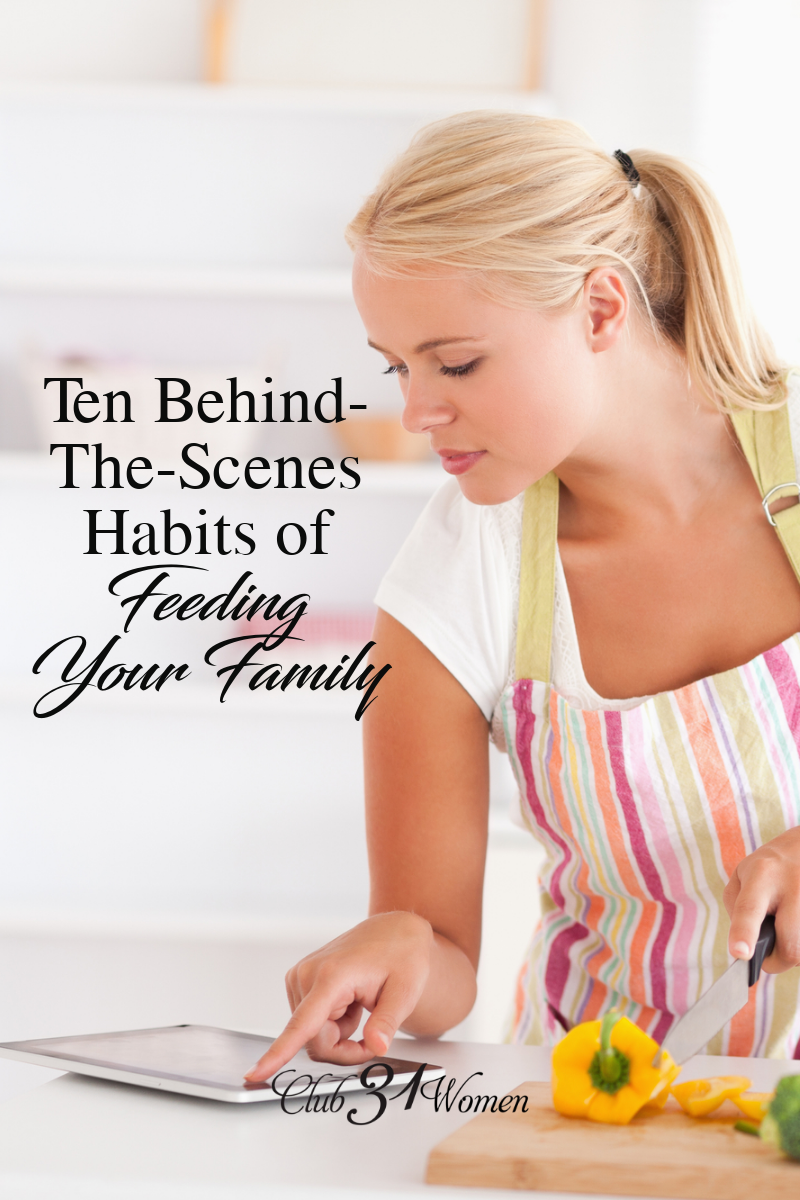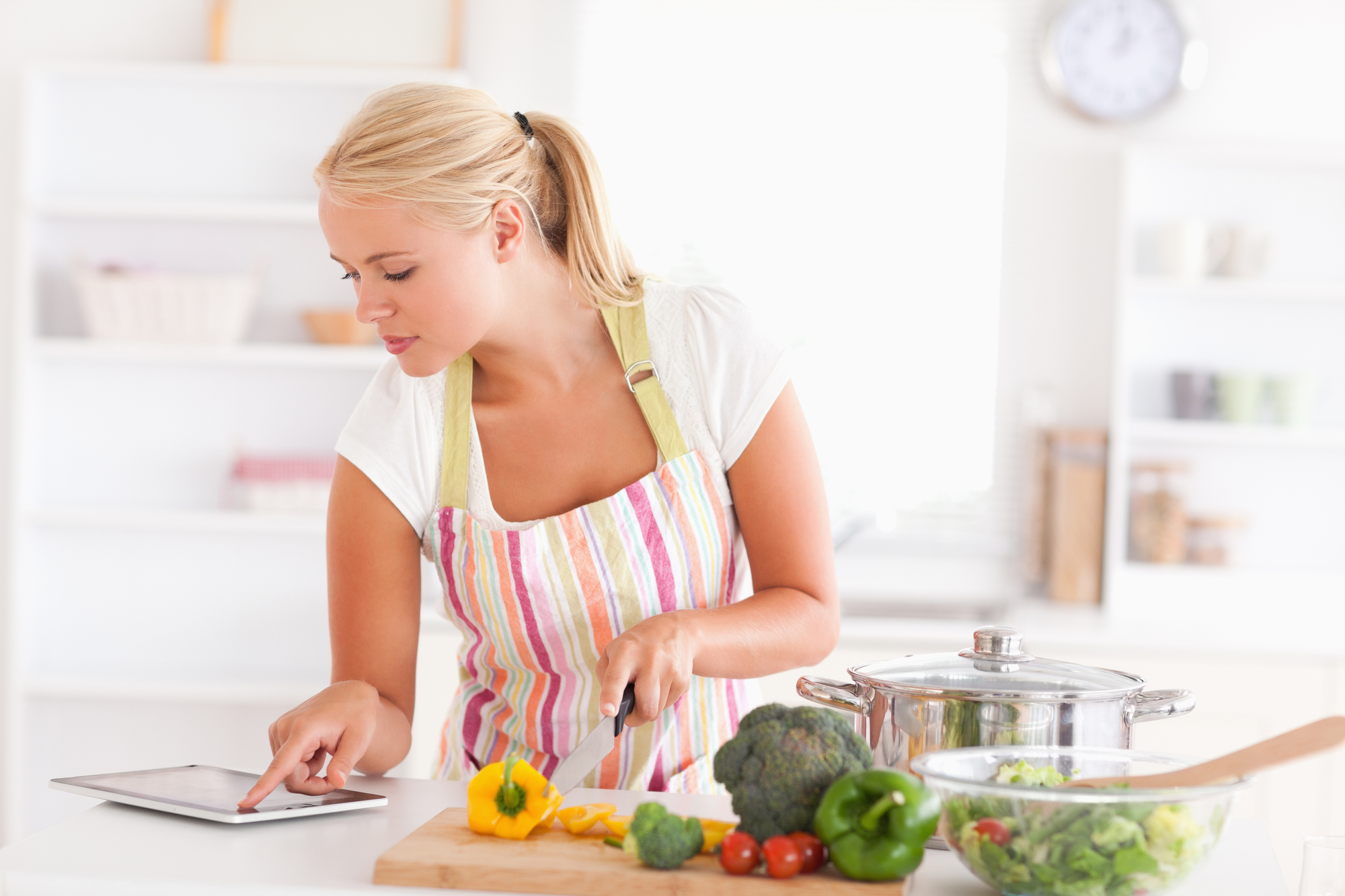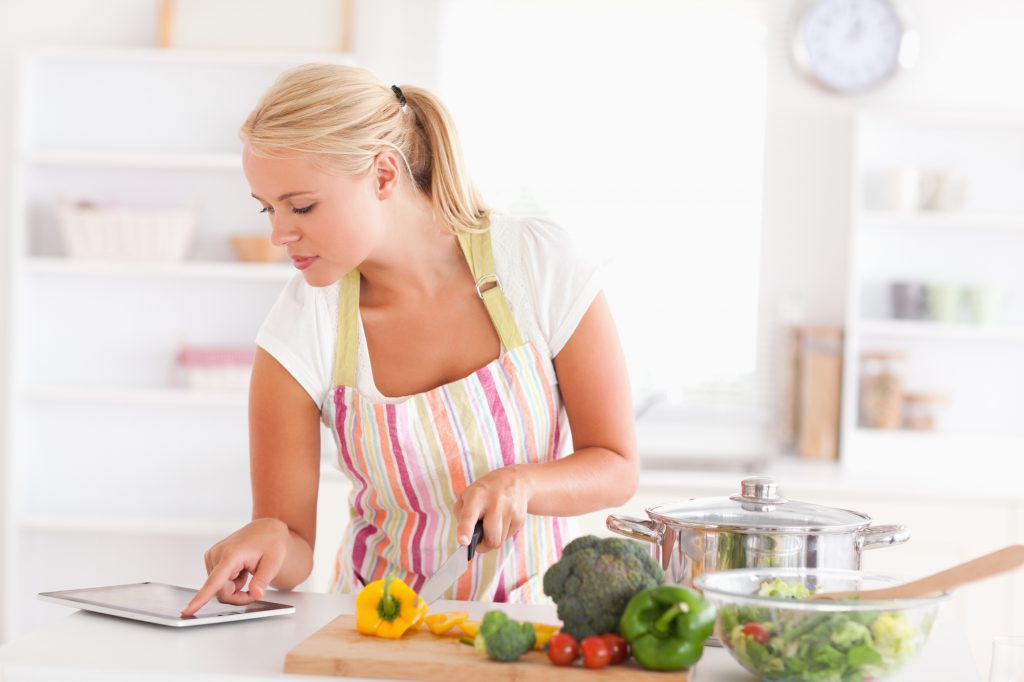 The ugly truth is that I was married for two decades before I figured out the food thing for my family. That's a long time to flounder in the kitchen and to feel like a complete failure. It meant a lot of years and a lot of money eating out because I couldn't seem to figure out cooking meals. (Read my whole story in my book, Blameless: Living A Life Free from Guilt And Shame) Now I'm 49-and-a-half and finally have it figured out. #slowstarter
The interesting thing is that I actually was a really good cook all of those years, but it took me forever to figure out that being able to cook was only a small part of kitchen success. There were other habits that needed to be in place, and once I started to work on those, the meal part became a joyful success.
Did you hear me? Making meals became a joy! (Can you hear the angels singing?)
In French cooking, there's a word called "mise en place." I know this word because of the Food Network Channel, just in case for a second you thought I was really sophisticated. "Mise en place" means getting everything in place. In food prep, that means you get out all of the food, cut it up, measure it out, and have it all lined up. Then when you go to cook, everything is ready and at your fingertips.
Just like food prep, you need to have a "mise en place" of habits lined up, so that when it's time to cook dinner you have done what needs to be done in order to be successful.
Ten Behind-The-Scenes Habits
of Feeding Your Family
First, you need to keep your kitchen clean. There is no joy in preparing dinner when the dishes are piled high and there is no clean counter space. This was a HUGE discovery for me! When I started to work on being better about washing dishes, I was shocked to discover this pleasant workspace that I actually wanted to come into at 4:00 in the afternoon. Who knew?
Next, make your refrigerator and pantry priority places for cleanliness and organization. I don't care what your sock drawer looks like, but if you want to enjoy cooking for your family, try opening up your fridge, to see clean and orderly. Create a place for everything and keep everything in its place. I started cleaning the fridge and straightening the pantry EVERY WEEK before I made my weekly shopping trip, so when the food came home it had a happy place to live. (And before you freak out, let me tell you that if you make this a habit, it won't take long to keep up with it every week.)
Start Here
Get a collection of recipes. Mine are organized by meats in a 3-ring binder, with each recipe typed and in a plastic sleeve. Some are fancy recipes, but some are tacos and sloppy Joes and nachos.
Once a week, pull out six recipes, choosing from each of the different meat groups for variety. (I say six, because we have a pizza night on Thursday. Every cook needs a night off.) Put them in order for what makes sense in your week –easy meals on busy days and more complicated meals on days when you have more time. Hang these recipes with a magnetic clippy thing on the side of your fridge, for easy access.
Make a grocery list from these six recipes.
Go buy all of the groceries for the week. I do this every Saturday afternoon. (It's no fun to go to the story every stinkin' day, and it wastes a lot of time and money.) As you shop, think about how much you love your family and how happy they'll be when you set homemade meals in front of them during the week.
Come home and carefully put the food away. Take time to stack things neatly in the pantry. Take time to prep the veggies and fruit before you put them neatly in the fridge. You'll be sooooo glad during the week, if your lettuce is washed and your carrots are already cut up. And your family will more readily eat healthy food that has been washed and placed lovingly in the most prominent places of the fridge.
Make It a Routine
During the week make a habit every morning of looking at what the meal is for the night. Get out meat to thaw or whatever needs to be done early, so that when late afternoon rolls around, you feel prepared to start dinner.
In the late afternoon, put on an apron and emotionally prepare yourself to cook with love for your family. Stop all other chores and be present in the kitchen. Trust me –this emotional work matters.
Set up your "mise en place." Get out all of the ingredients. Measure things out and cut things up. Get everything in place, and then the cooking part will feel much calmer.
Okay, this is a lot, but good things are complex, eh? Making meals is complex and time-consuming, but you can do this. Get the habits in place and experience the joy of feeding your family good, homemade meals.
With love from Montana,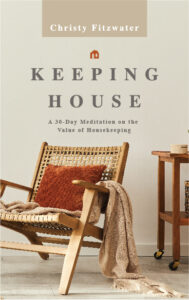 Christy has been keeping house for over 30 years and has found ever-deepening value in this role, especially as a way to navigate the painful season in which we find our world. This book is a gentle invitation, to walk with Christy through vacation rentals and refresh your heart and mind on why housekeeping is so important.
Find Keeping House on Amazon →