Why It's Worth Building Your Home in a Crumbling World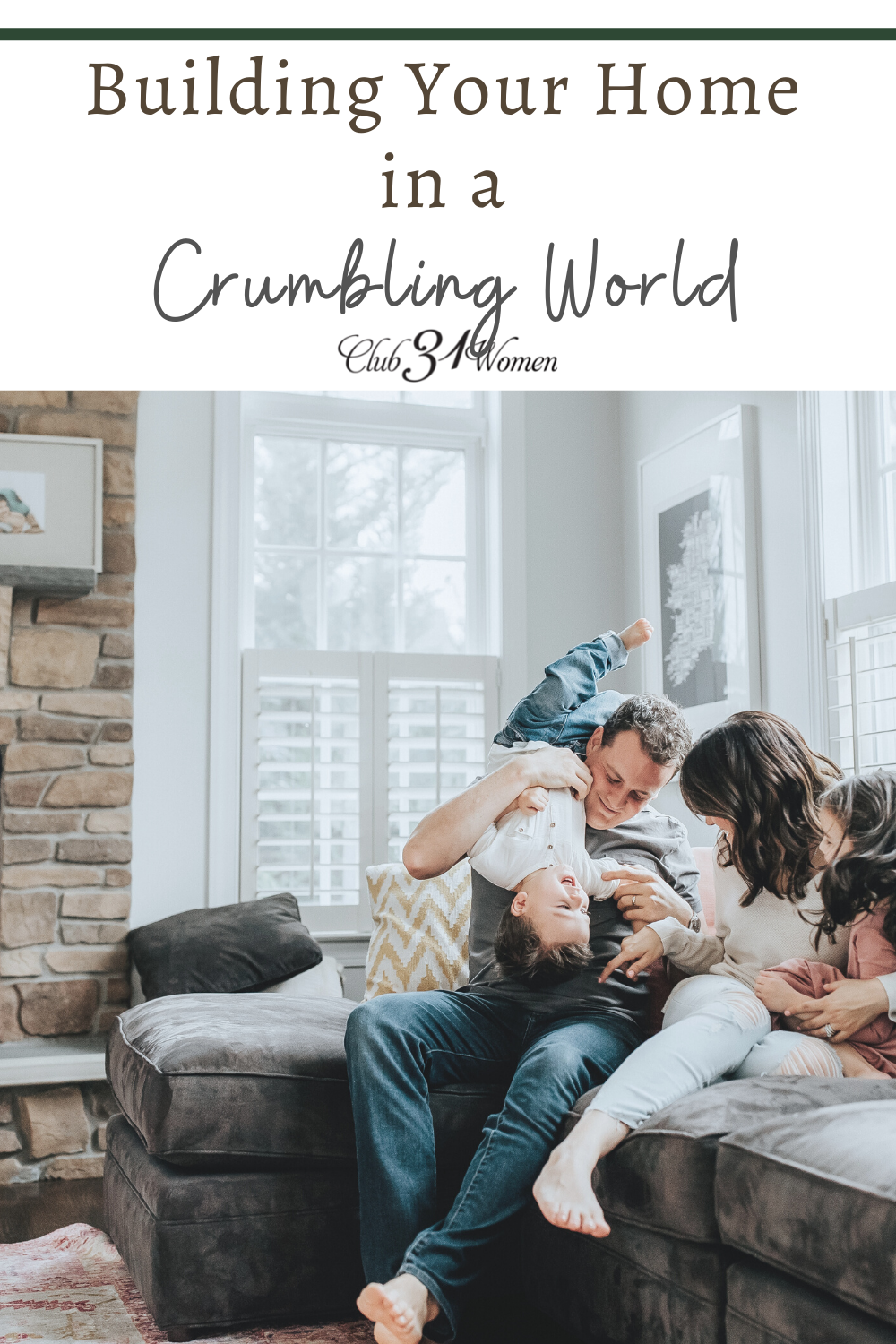 Building up your home is not some mere mundane task. It's a powerful way to offer something comforting to your family and guests.
Yesterday, while Russia was invading Ukraine and gas prices were soaring and 11 people were in our hospital with the virus, I mopped the kitchen floor.
I mopped the kitchen floor and sliced chicken for fajitas and hung my grandson's picture on the fridge. He and his momma were coming over for lunch, and I had saved the picture from his time in the church nursery the night before. He had sat at a pint-sized table and scribbled colors over the face of Abraham.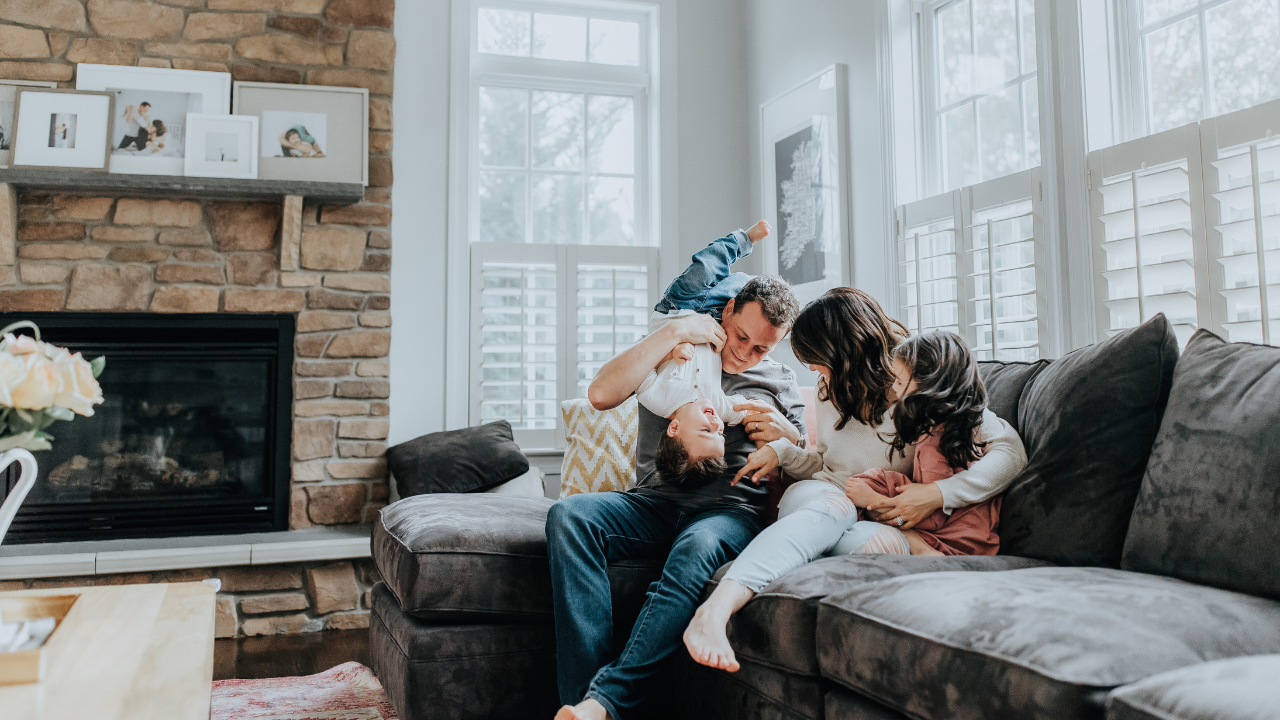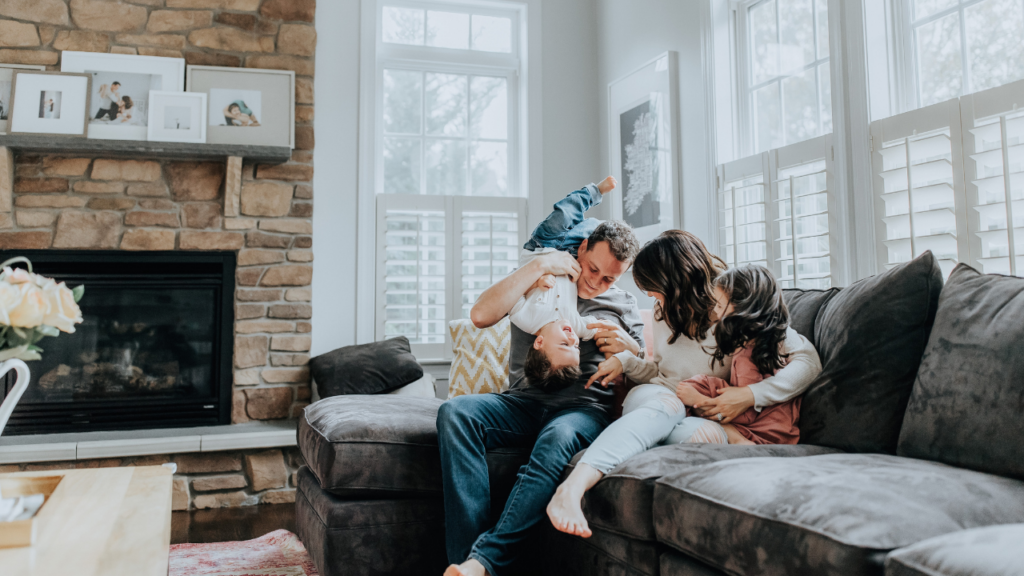 When I got home from church, I found magnets and hung the colored scribbles of Abraham down where that almost-two-year-old little guy could see them. It wasn't long, after he walked in, that he discovered that picture and stared at it for a long time.
"Colored Abraham," he said.
"Yes," I said. "And Abraham believed God."
Many times throughout the day, this adorable monkey with dimples in his fingers said, "Colored Abraham," and I said, "Yes, Abraham believed God." Finally, he repeated, "Weaved God." Okay, well close enough for now.
"I've raised kids, so I know sometimes we can ask ourselves, 'Why am I doing this, when it's all going to be dirty again in about thirty seconds?' The mundane, repetitive work can start to feel meaningless. Rub some gospel hope into it. We're showing our families the truth that Christ is the greatest cleaner of all, and he doesn't give up on getting us purified."

~ Christy Fitzwater
My Power to Build
What am I doing while the world crumbles around the edges? Cleaning my dirty kitchen floor, making a yummy lunch, and hanging a much-needed Bible lesson on the fridge. Because this is my section of the globe, and on this acre of land and in this ranch-style house I have the power to build.
Proverbs 14:1 tells us, "The wisest of women builds her house…" (ESV). When the world is crumbling, we have the power to do the opposite: build. To build is the magnificent opposite of to crumble.
After I write this article, I'm going to go clean my toilet and put away some laundry. Then I'll make our bed and type up a few new healthy recipes I found in a cookbook this weekend. (I'm trying to add more legumes and cruciferous vegetables to our diet. And yes, I had to ask Google what cruciferous vegetables were.)
This afternoon I'm going to empty the dishwasher and start bread rising for supper. Somewhere in there, my husband and I are going to go shopping for jeans, because he discovered an unfortunate rip in the back of his jeans after church Saturday night. (How long had that been there, we'd like to know?)
And I'll pray as I work around the house. I'll pray for the church we've partnered with in Moldova, as they labor to welcome thousands of refugees from Ukraine and try to care for them.
Starting in One Woman's Home
I'm an organizer; it's my superpower. Give me a pantry in disarray and let me go to work. Yes, I'll tackle your junk drawer without fear. Not afraid of that messy shelf either. So listen to me when I tell you that organizing disasters start one little place at a time.
One shelf. One drawer. One basket. Little by little. Slowly, slowly.
It's no different with a broken world. You don't just say, "I'm going to fix this whole thing and get it in order!" No, you start with one place, in one woman's home. You start by cleaning your fridge and making dinner for your family and neatly folding your own laundry.
You begin with one hopeful Bible truth hanging down low for one small child. You build a peaceful chunk of planet within the square feet of your own house, and then your husband and your kids and your guests live in peace and order and goodness within those walls. When they step outside of those walls, they carry the order and goodness with them. It spreads.
Slowly, slowly. The goodness of your home spills out of your front door and reaches places that are hurting and falling apart.
You are not helpless. Build.
Build and pray.
If you need more encouragement, I have newly written a 30-day meditation called Keeping House. Because if we all keep house well, our world will feel it, and we can push back at the chaos from where we live.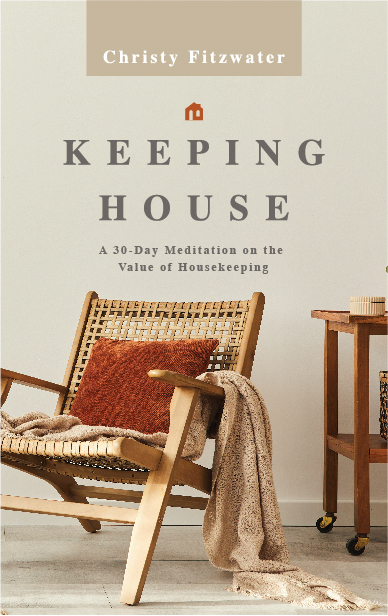 Much love from Montana,
Keeping house – as in, cleaning a house – might seems like a monotonous, thankless, necessary chore, but under Christy Fitzwater's exquisitely written guidance, it becomes a pathway to deep soul refreshment and joy. (Plus, Christy's how-to tips will inspire you to pick up a dust rag…and like it!) Highly recommend!

~ Jodie Berndt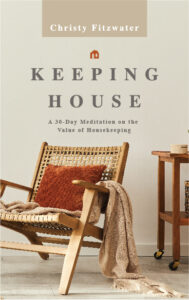 Christy has been keeping house for over 30 years and has found ever-deepening value in this role, especially as a way to navigate the painful season in which we find our world. This book is a gentle invitation, to walk with Christy through vacation rentals and refresh your heart and mind on why housekeeping is so important.
Find Keeping House on Amazon →