An Orderly Home Begins with This Great Proverb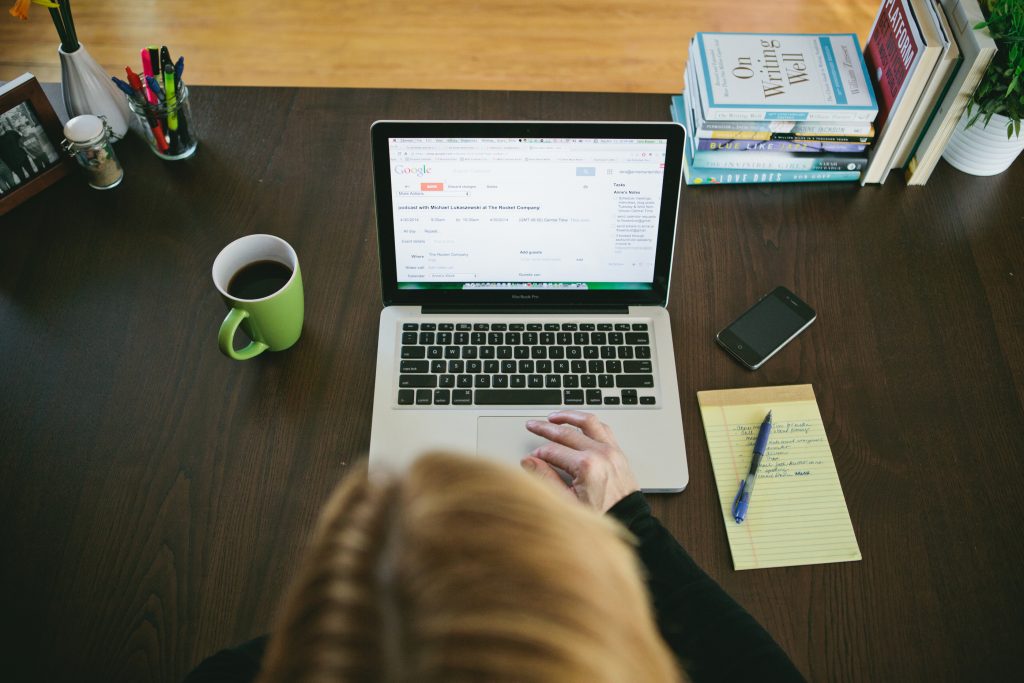 This post may contain affiliate links through which Club31Women might get a small compensation – with no additional cost to you.  See my disclosure policy here.
When I read the Little House on the Prairie books out loud to my daughter years ago, I noticed how often Ma and Pa spoke proverbs to their kids and how absent that tool is in our culture.
Proverbs are bite-sized truths that we can use to prod ourselves to be self-disciplined. (There's a whole book of them in the Bible!)
One of my favorite proverbs is something I have used purposefully at home and in my classroom as a teacher, and maybe it would be super helpful for you to tuck in your pocket for this new year:
A place for everything and everything in its place.
I first felt the need for this proverb early in my homemaking life. We were in our first purchased home, and I had a cute little closet in my kitchen where I set up my "desk". I had a problem, though, with a mound of paperwork that kept piling up in there -bills and things that needed to be returned somewhere and important forms to fill out and mail places.
That pile on my desk was a good six inches deep at all times, and I often thought, "I bet I'm going to go to jail someday because there's something important in this pile I should have tended to a long time ago."
The problem was that I lacked a place for all those things.
Organizational Idea
One day, I read somewhere about using a magazine rack filled with labeled pocket folders. It cost me less than $10.00 to set that up, and I made folders labeled like this:
Taxes (for receipts and such)
$ (for our budget and bills)
Hang onto it for a while (for things like concert tickets that I didn't need for a few weeks)
Christmas
Food (for the latest recipes I had cut out of a magazine to try)
These pocket folders didn't completely eliminate the paperwork on my desk, but they really helped me to have a place for some of the most common items. It especially made me feel better to have a special folder where I put bills and anything money related, which has helped me to avoid going to jail.
But that's just one example.
A Place for Everything
I also have taken the proverb to my closets and drawers. In my closet, there is a place for certain kinds of clothing. My winter shirts are top right. Matt's winter shirts are bottom right. My summer shirts are top left. Matt's summer shirts are bottom left. When I fold or hang the laundry, I sort it this way and then put clothes in the closet where they belong.
In my kitchen drawers, I have placed cardboard boxes or have purchased plastic drawer organizers. Stirring spoons go in one section. Measuring spoons go in another.
At school, I have a stack of little plastic drawers on my desk, so there's a drawer for rubber bands, a drawer for pencils, a drawer for permanent markers. I always put things back in their assigned spots.
Always.
Every single time.
Create a Place
Whenever I find chaos in some area of my home or schoolroom, I stop and think. Almost always the chaos is because I have had new stuff come into my life for which I have not created a place. It takes a little bit of energy to think through the needed space for the new thing, but it's worth it in the long run.
Do you have chaos somewhere in your home or work area? I encourage you to set a timer for five minutes, and spend that time thinking about and planning how to make a place for the things you use in that area of your life. Do you need to buy or gather some kind of organizational supply? Or better yet, do you just need to purge some excess stuff and forget trying to organize it? (But maybe that's another blog post…)
Where will you start?
Much love from Montana,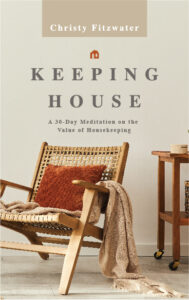 Christy has been keeping house for over 30 years and has found ever-deepening value in this role, especially as a way to navigate the painful season in which we find our world. This book is a gentle invitation, to walk with Christy through vacation rentals and refresh your heart and mind on why housekeeping is so important.
Find Keeping House on Amazon →