A Fresh Start Organizing Your Home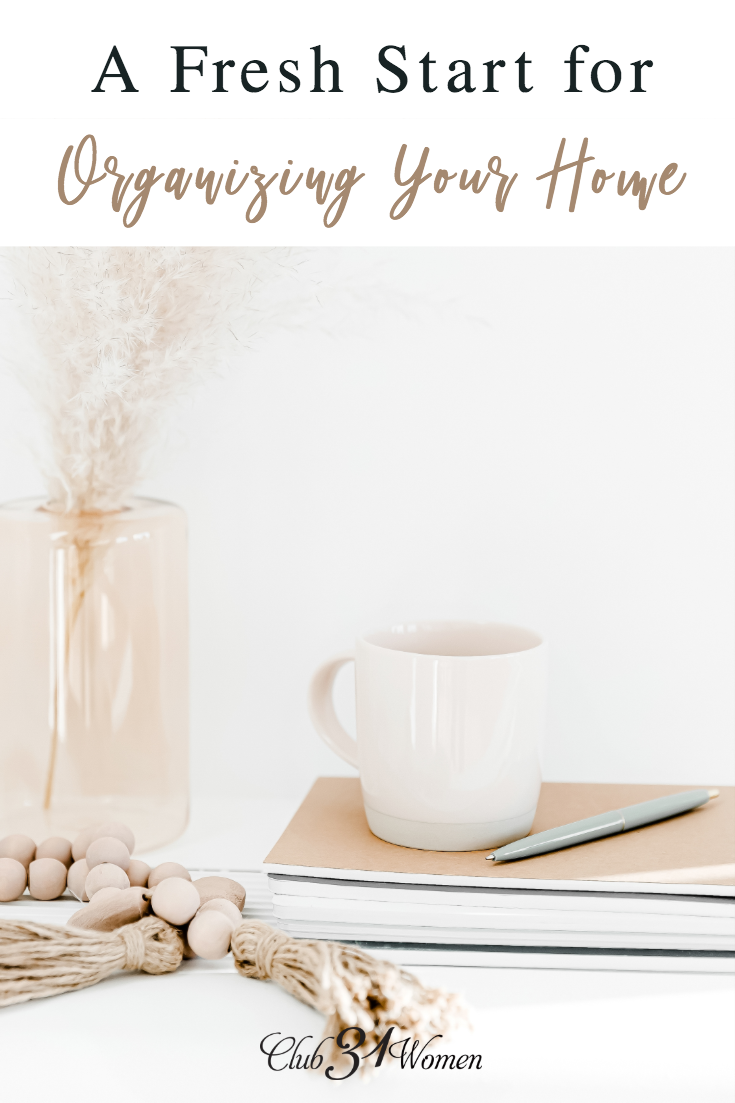 If organizing your home is your goal, here are some organizing tips that will give you the fresh start you need.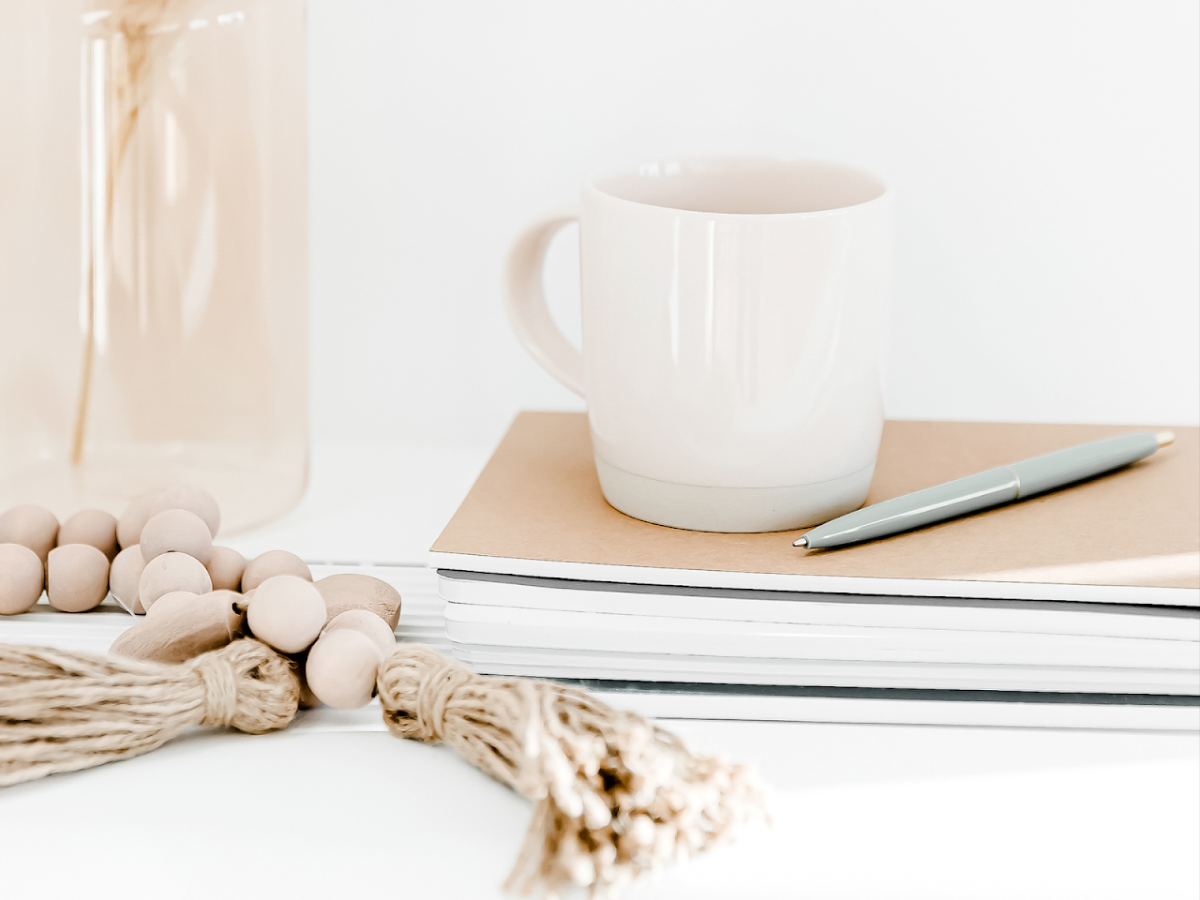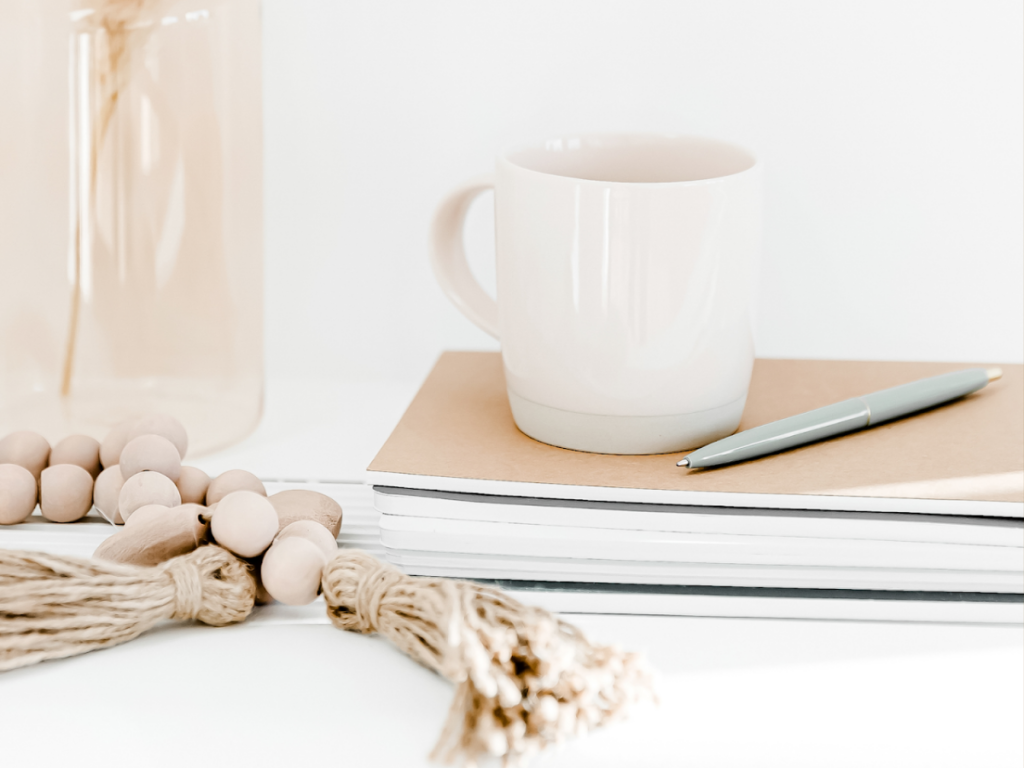 #2020goals – Organize my home.
Start now.
On November 30, I was talking to a friend who mentioned we should do the 21-day Fix together in the new year. As I thought about it, I realized I had 21 days before we left to go out of town. I said, "Let's just do it now!" So we did.
You know the best thing about it? I watched Autumn Calabrese, the creator of the program, share the most amazing, motivational quotes.
One of my favorite thoughts was:
If you want something you've never had before, you need to do something you've never done before.
If organizing is something you've been wishing you could attain but you've never been able to do it, here are some "fresh start" organizing tips for you so you can do what you've never done before and create an organized home…and life.
Pray
Start by praying that God would show you the resources and information you need.
With the power of the Holy Spirit we can do anything. Ask Him to help you make daily choices, to follow through and to implement your plan.
Practice abundance.
Practice the skill of abundance.
One way you can do this is to wish for things you already have.
I want 4 kids…and I have 4 kids.
I've always wanted to teach people how to organize…and I'm doing just that with my free class.
I want strong muscles…I've been exercising regularly.
Hard wood floors have been something I've wanted since we moved into this house…and after 12 years I now have them.
Now it's your turn. What do you want that you also have?
Write 20 reasons why you want to get organized.
To waste less time…find things when I want them
Feel peaceful in my home and for my mind to be at rest.
No clutter…just what I use and love.
Have people over more.
Love being in my home.
So I don't leave a burden for my kids or others to deal with.
I want all my important documents in place.
I want to be the best advocate for my special-needs child or my aging parent.
To free my brain to focus on a goal I have.
I want to be an example and teach my kids how to be organized.
Stop wasting money – buying duplicates, buying organizing supplies that I never use, get returns taken back.
So I menu plan, eat healthier, feed my family better, and stop wasting food.
To raise money for an adoption by selling things.
To be better at homeschooling.
Your turn. Keep going.
These reasons will help you do the work when you don't feel like it.
Be curious instead of beating yourself up.
2020 is the year you will STOP beating yourself up. Absolutely NO more.
Today is the beginning, a fresh start.
No looking back at all the years you've been disorganized, all the years you've let it go, all the time you've spent looking for things, and all the times you've quit.
A blank slate starts today. For real.
Instead of criticizing yourself be curious.
If you didn't organize the drawer you said you would at 4:00 PM today, ask yourself why? Instead of sitting to write your meal plan, why did you watch Netflix? Why didn't you do the load of laundry you said you'd do daily?
Write your reasons down on paper.
Look compassionately at them.
Be curious. Investigate and find what's keeping you stuck.
Talk yourself through it. Question it. Could it be that what you are believing (for example, you don't have time) isn't even true?
Find and hire a coach to help you. Invest in your mental health and learn how to manage your mind and your thoughts. This is probably something you've never done before. Doing this will help you get organized.
You will find the solution to your disorganization and learn how to change.
Finally, decide and start organizing immediately.
Just like I started the 21-day Fix, decide and start NOW.
No more excuses.
First, pick one small part of one room.
Then, follow these steps. I use the top of a dresser to show you the steps to get organized. Start with the top of your dresser if you'd like.
Finally, set your timer for 15-25 minutes and start sorting.
No excuses. You know exactly what to do to start. Just sort like with like as you clean off the space.
Don't be perfect. Just get started!
I believe in you!
This is your fresh start!
Each decision, each choice, each 25 minutes, each small step will get your home organized.
One of my students emailed me and said her husband was noticing her "Pomodoros." (A Pomodoro is a 25-minute block of time.) She'd been setting her timer for 25 minutes and organizing a little each day.
You totally can do this! Just don't quit.
2020 WILL be the year you get organized…for good!