How to Make Christ the Center of Every Celebration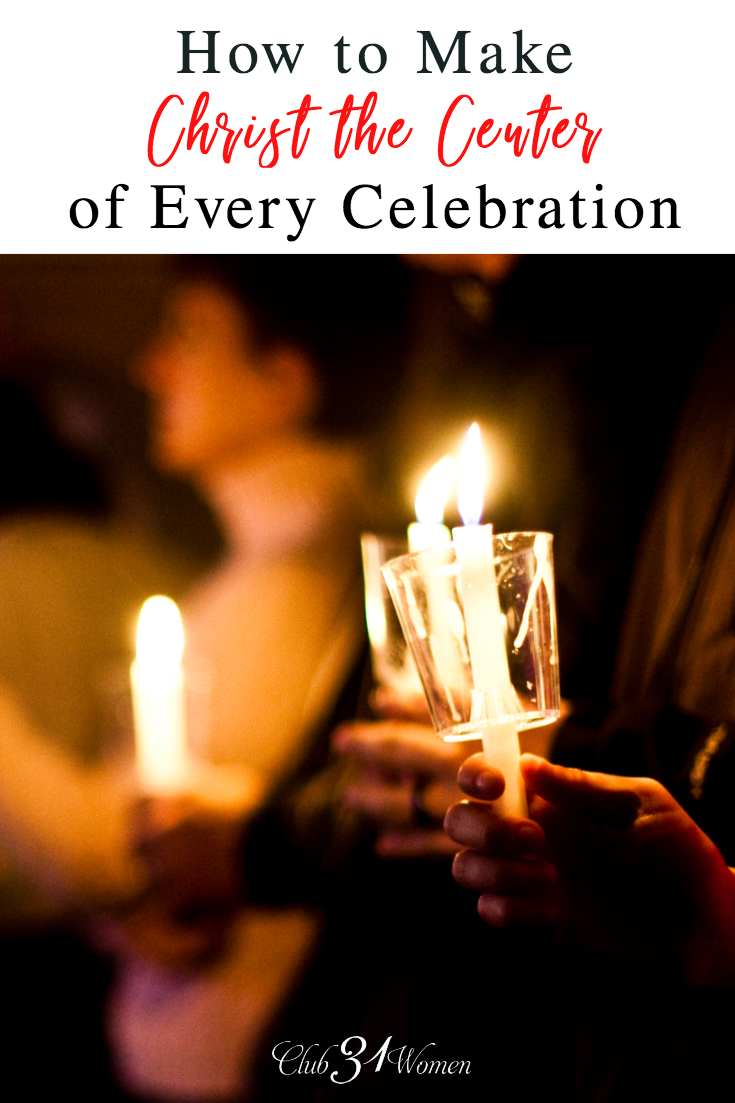 I never get tired of the magazines that show me pretty pictures of set tables, particularly the center.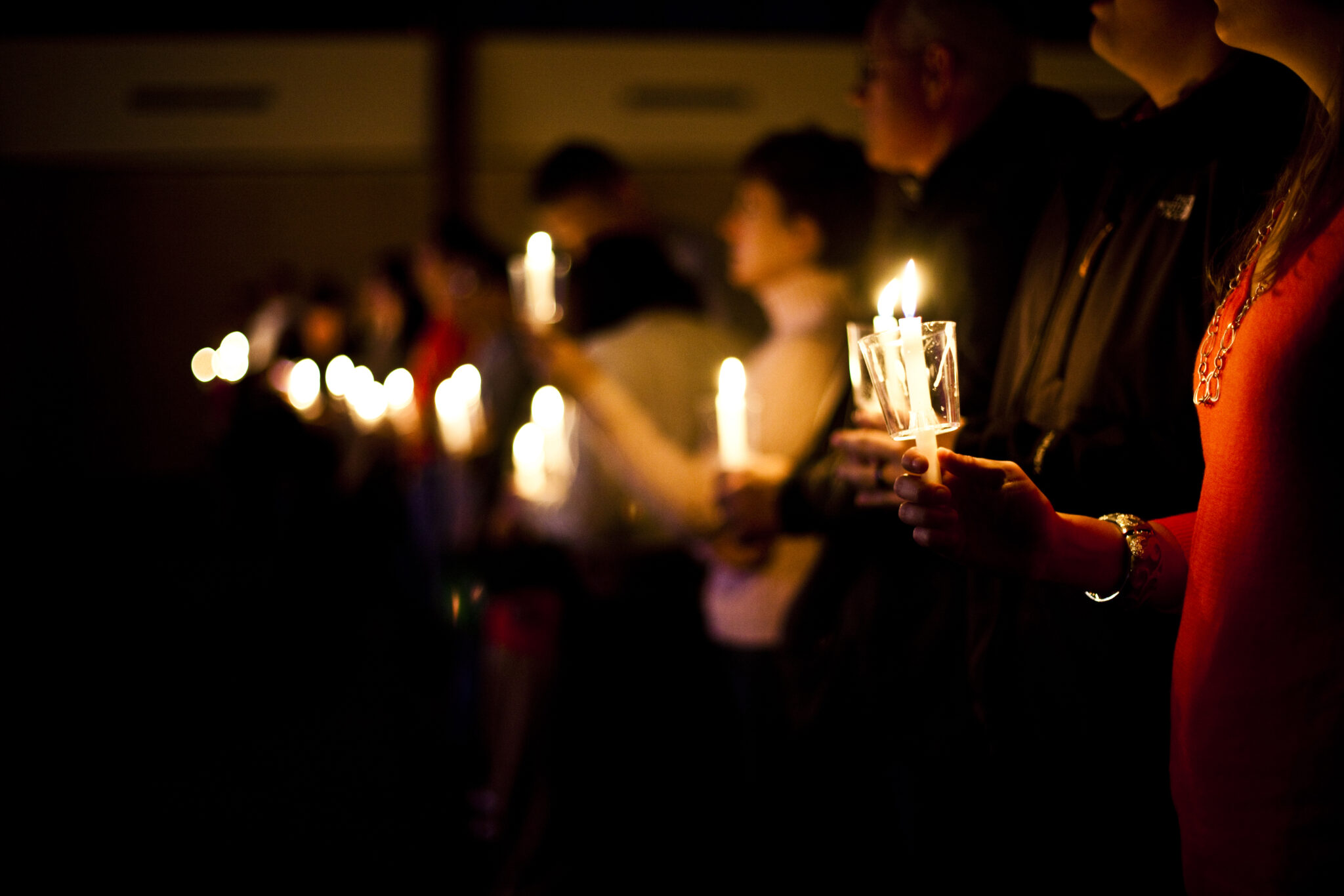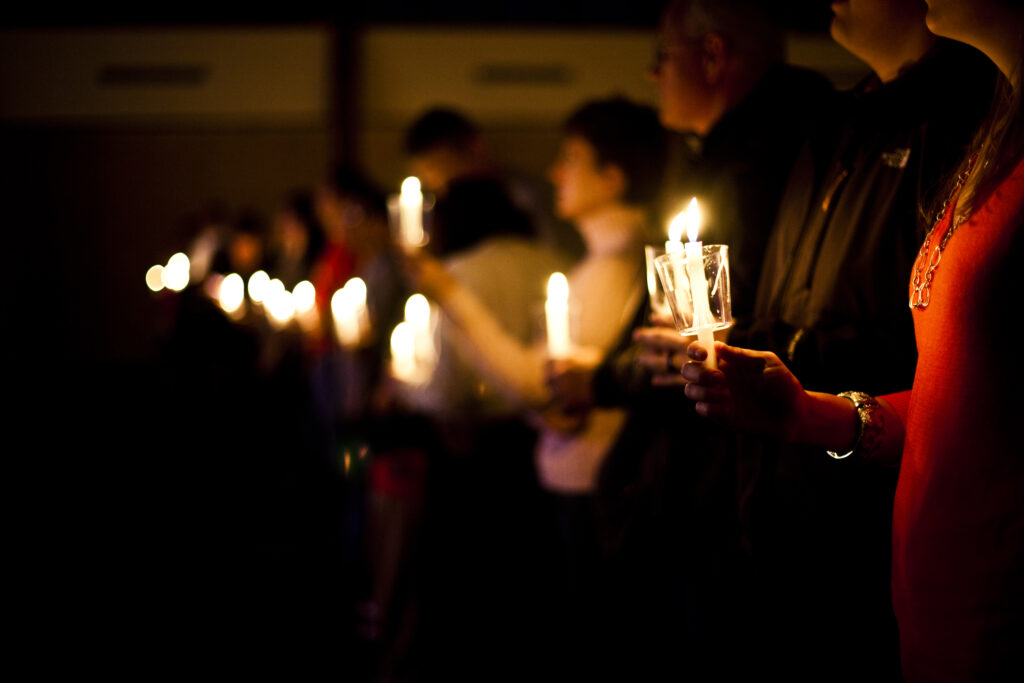 I recognize this longing in my womanly heart, to sit down at a dinner where the hostess has used chargers under the plates. I love those homemade place cards where my name is written in beautiful script. The silverware is perfectly set, with the tip of the knife almost touching the goblet and the fork resting on a pretty napkin.
When I was young, I used to beg Mom if I could set the table for company. I remember the napkin-folding book Mom put in my stocking one year. I experimented with accordion folds in paper napkins and sliding the napkin into the prongs of the fork, so the napkin stood in a fan at each place.
But most of all I appreciate a beautiful centerpiece.
Do you know what I say almost every time I walk through the flower section in Costco?
"If I were rich," I say. "If I were rich, the one splurge I would make would be to buy a fresh bouquet of flowers to put on my table every week." Grandma used to send me to the garden fence in the summer, to cut a bouquet from the climbing sweet peas she always had planted there. Nothing fancy, but it did my heart good to see those lovely, delicate flowers in a vase at the center of her dinner table.
The centerpiece matters and I can't explain why. But you understand, don't you?
So I say this to you, as we enter the holidays.
As women, we have the privilege to choose what is placed in the center of each holiday.
We're like little girls with scissors –sent to the garden fence to choose something lovely and beautiful to be the focal point.
I chose, when my family was very new, to place Christ at the center of our celebrations.
He is lovely.
We had fun Easter baskets for the kids to find, but the discussion at Easter was about Christ and his sacrifice for us. No Easter Bunny talk for us, thank you.
We carved pumpkins and appreciated the Lord for his gift of colorful leaves and hot cider, but no focus on witches, ghosts, and trick-or-treating for us on Halloween, thank you.
We filled stockings for Christmas morning, but no Santa Claus talk for us, thank you. We put up a manger scene and often sang of the sweet baby Jesus. The kids even had their own homemade cloth nativity set, made with love by a family friend. We worshiped the Lord on Christmas Eve and read the Christmas store before enjoying presents on Christmas morning.
I determined in my heart that if we were going to have a celebration, it should have a focal point of something worth celebrating. We found ways to do some of the fun cultural activities of holidays, but always Jesus in the middle.
If you ask my kids, I think they will tell you happy stories of family holiday celebrations. We didn't lose anything by putting Jesus on display.
He is beautiful.
I'm not giving you any rules today. You don't have to celebrate the way we did in my family. I just want you to think. Grab a warm beverage, sit under a cozy blanket, and think about what you will shape your family festivities around.
Will you, with great care and much thoughtfulness, arrange to put Jesus in the center of all your holidays?
Blessings,
Christy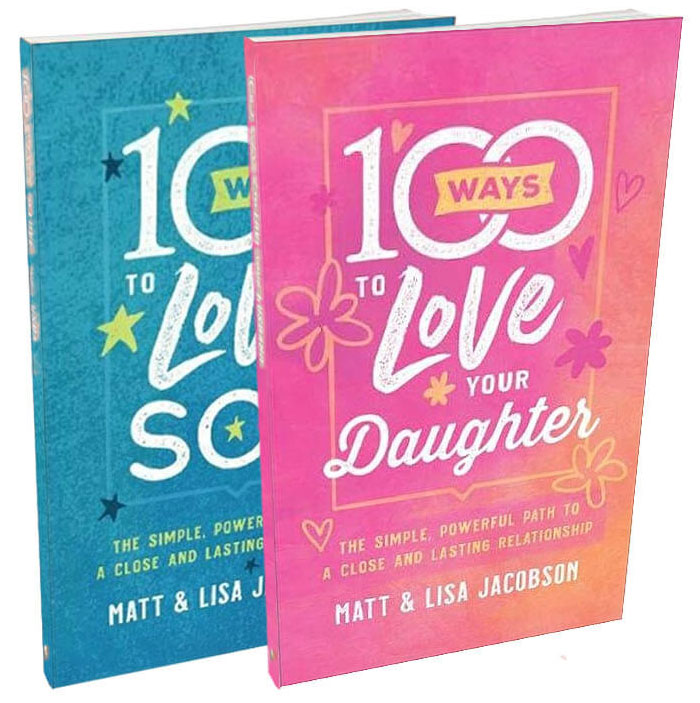 100 Ways to Love to Your Son/Daughter
You love your son and daughter–but that doesn't mean you always know the most effective ways to show that love, ways that will connect with their hearts, and stick with them no matter what life throws their way.
These practical books by the authors of 100 Ways to Love Your Wife and 100 Ways to Love Your Husband give you 100 specific, actionable ideas you can implement to show love to your children, no matter what age they are.
The best part? The short, bite-sized readings make it easy to start right now!