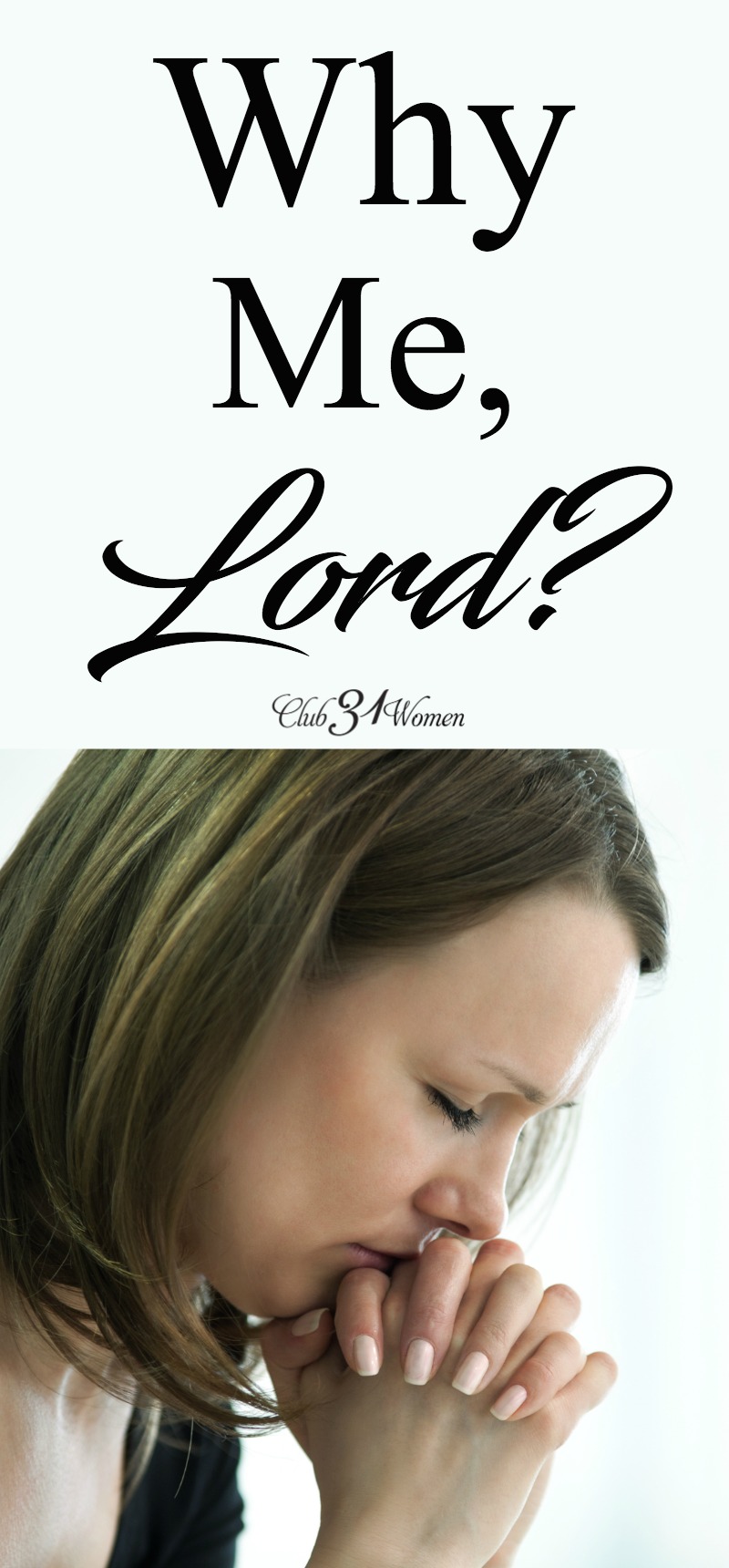 Why me? The real question is "Why not me?"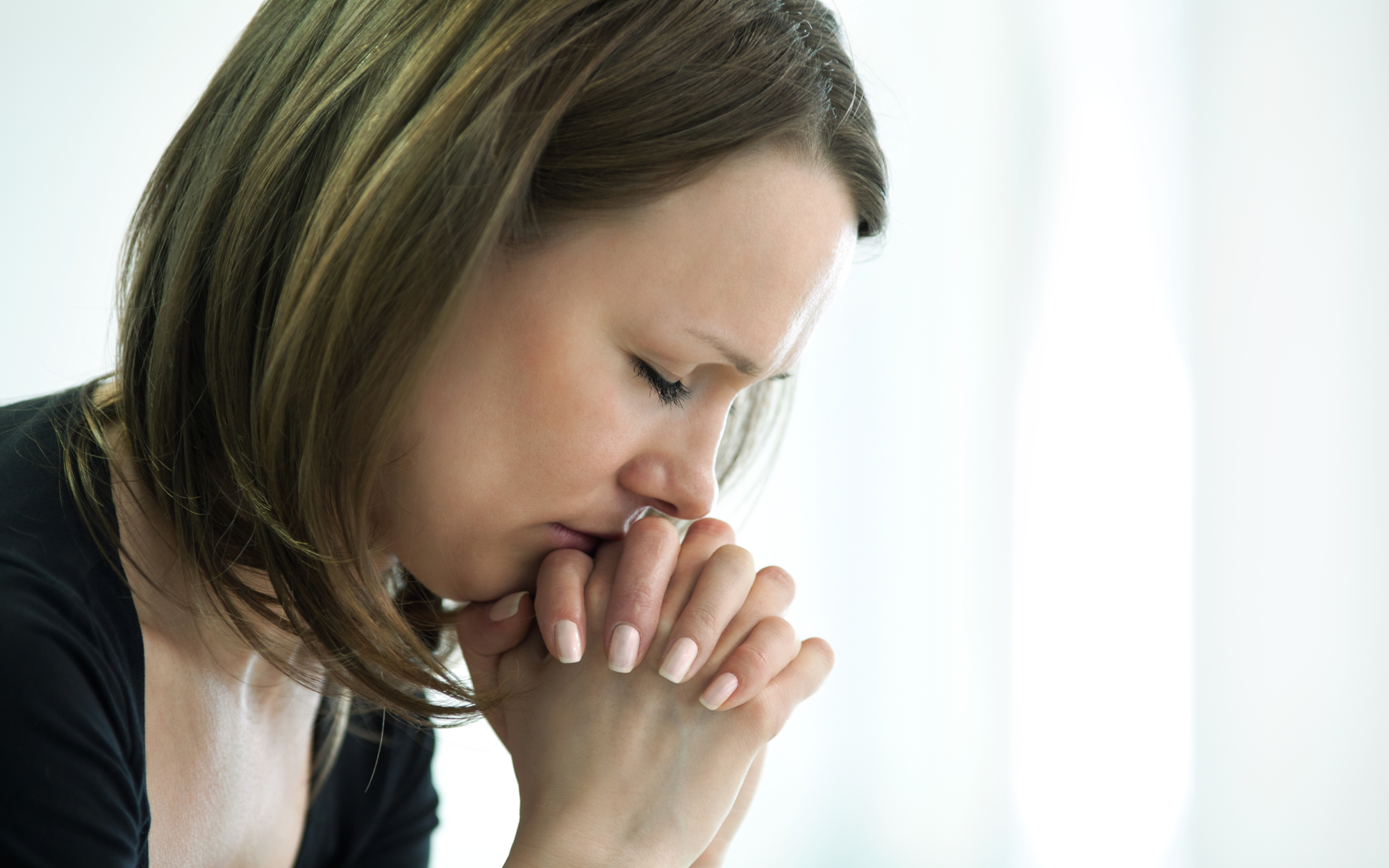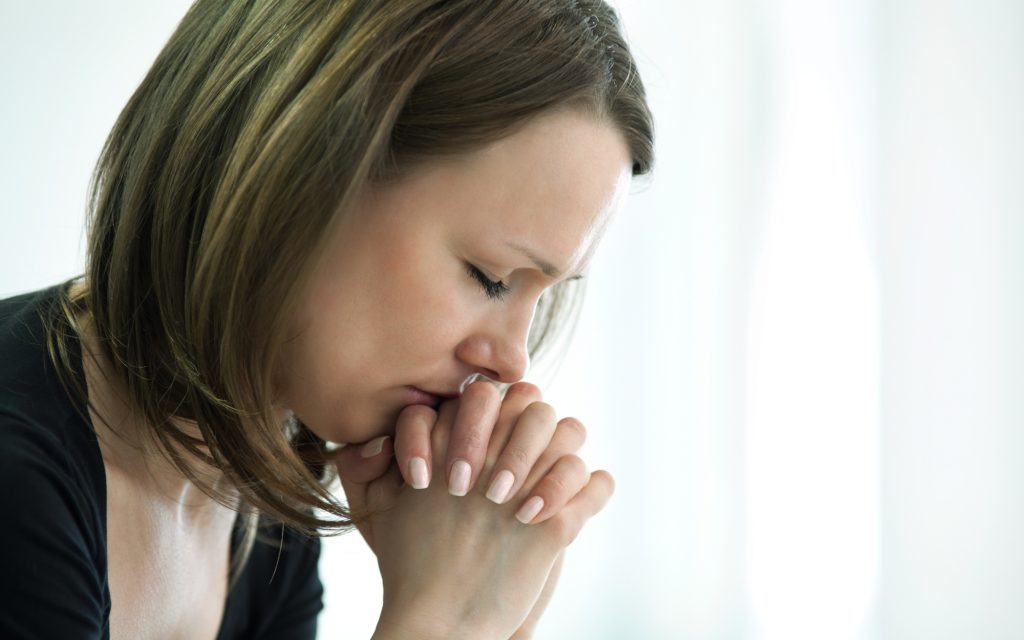 I am going to guess that all of us have, at one point or another, asked ourselves the question, "Why me"? I know I have. It is especially easy to lament our situation when our circumstances seem hard or one thing after another fails to go according to plan.
We know that sometimes life can be overwhelmingly hard and so we cry out "why me, Lord?" But we aren't the only ones who have felt this way. Even the Psalmist had some hard questions that he brought before the Lord.

How long, O LORD? Will You forget me forever? How long will You hide Your face from me? How long shall I take counsel in my soul, Having sorrow in my heart all the day? How long will my enemy be exalted over me?
Psalm 13:1-2
Have you been there? Have you felt totally worn out, at the end of your rope, not understanding why things haven't changed yet and not knowing how to continue on?
What I love about the Psalms is that we get to see the writer's work through some of the same feelings of despair, frustration, sorrow, and fear that we also feel.
When we get to the place where we begin to ask, "Why me, o Lord?" There are two principles we learn from the Psalmists that are important to not only keep in mind but practice.
It's ok to be honest
It is a good thing to go to the Lord and pour out exactly how you are feeling, what you are thinking, the questions that you have, the things you don't understand and the state of your heart. It does not come as a surprise to the Lord. This kind of prayer will draw us closer to him because it is raw and real, as we seek an answer from the only one who can give it. Too often we approach God with a laundry list of things we want which we rattle off with little feeling. But times of hardship and suffering bring us to our knees and cause us to pour out what is really going on in our heart and seek God's undeserved grace.
The writer of Psalm 38 says that because of his hard circumstances he feels like he is ready to fall and says, "my sorrow is continually before me."
Learn to how to express what is going on in your heart and mind. That, in and of itself, is refreshing to the soul.
Lead Yourself Back To Truth
Our feelings are not always accurate and while it is good to come to the Lord with all of our troubles, we should not end there. It might seem like God has forgotten you, or it might seem like God's kindness and help is nowhere to be found, but this is not true and so we need to remind ourselves of what is true.
This is also what the Psalmist does in Psalm 13. He feels despair, he is upset, he does not understand why God is allowing the things he is allowing, but he decides to focus on what he knows is true.
"But I trust in your unfailing love; my heart rejoices in your salvation.
I will sing the Lord's praise, for he has been good to me."
Psalm 13:5-6
God's love for us is unfailing, meaning he cannot do cruel and mean things to us. If he did he would not be loving and that would be contrary to who God is.
Psalm 19:68 tells us that,
"You are good and do good;"
Why me? The real question is "Why not me?" I am not better than anyone else, no more or less deserving, no more or less sinful. If I am in the midst of pain and struggle I need to be honest with the only One who can do something about it, and lead myself back to the truth of the God I might forget because of the severity of my circumstances.
O taste and see that the LORD is good; How blessed is the man who takes refuge in Him!
Psalm 34:8
Blessings,
Jen Thorn