Why You Need Friends When You Can't Pray for Yourself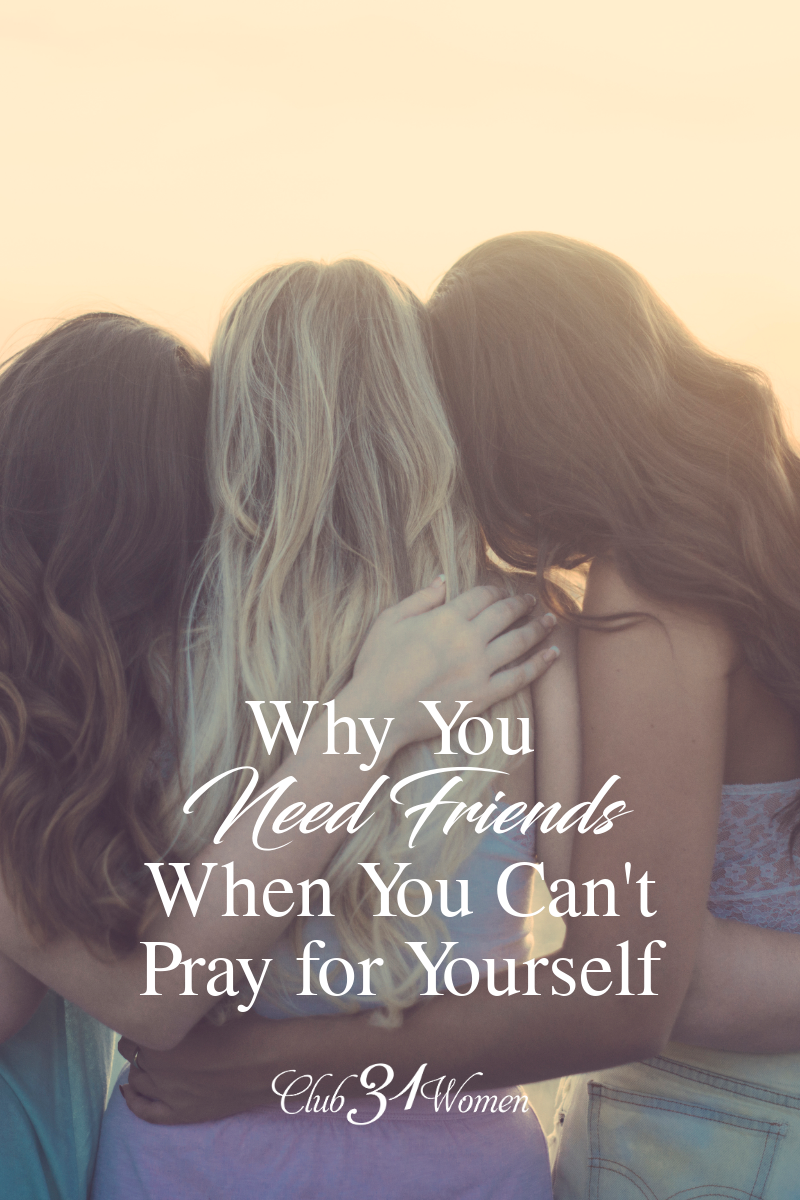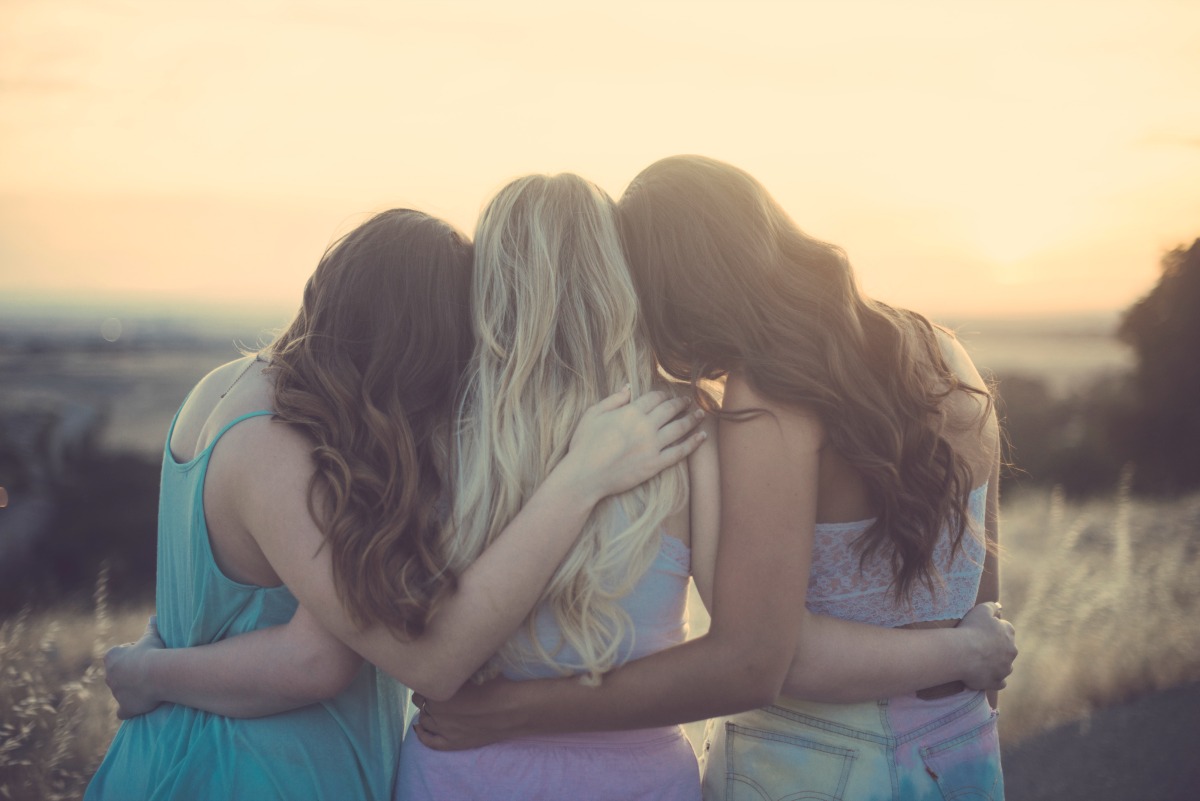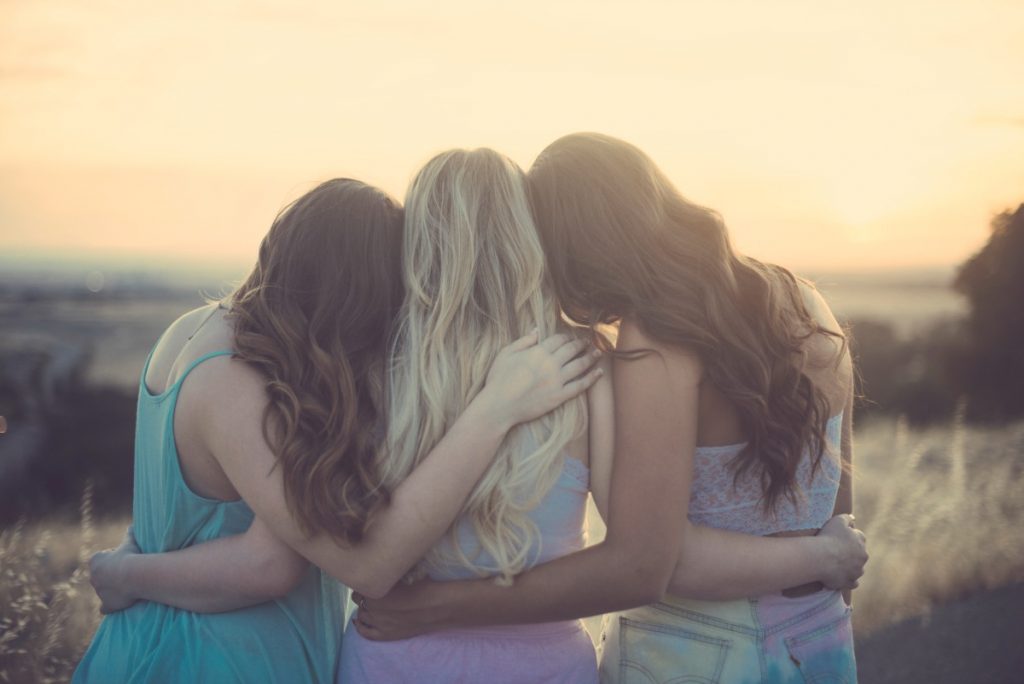 My boys were watching a movie, and I decided to go to my room for a little quiet and prayer time. It had been a hard week, and I desperately needed some time to cast all my cares. There was just one little problem that day: I couldn't pray.
I sat on the floor and tried to pour my heart out to God, but the words wouldn't come. I was exhausted. I tried to read my Bible, but I found myself dozing off instead. I tried walking around and praying, but that didn't work either. I was in a hard place.
Have you been there before? When you are so burdened by your circumstances that you cannot pray.
This why we need community.
A church family and friends who can lift us up when we get weary. That day I was struggling, a sweet friend sent a simple text: You were on my heart today. I'm praying for you.
She had no idea what I was going through, but she loved me enough to pray for me.
The Power of Friends Praying for You
The following Sunday, I couldn't get to church fast enough. Why? Because I just needed my church family to pray for me. And pray for me they did. I laid at the alter that morning, crying my heart out to God as women sat beside me, hugged me and even laid down next to me, all while praying.
Those women prayed for me, over me, and with me. They rejoiced over me and danced before the Lord for me.
That day, I left church with renewed strength and determination to keep moving forward.
I knew that I was not alone and that I was going to make it no matter how bad it seemed.
When you are going through a hard time, never neglect the gift of community. We need it. Don't isolate yourself. You will miss out on many blessings and prayer partners:
To be our support when we cannot stand on our own
To be a witness to our healing and remind us of the progress that we are making
To encourage us to continue to grow spiritually
To be a shoulder to cry on when we feel overwhelmed
I want to invite you to join me in community with other prayer warriors!
We were not meant to struggle alone! Reach out to your community in times of need. Let your friends know when you need prayer. And be quick to stop and pray for others.
Blessings,
LaToya
[spreaker type=player resource="episode_id=17653273″ width="100%" height="200px" theme="light" playlist="false" playlist-continuous="false" autoplay="false" live-autoplay="false" chapters-image="true" episode-image-position="right" hide-logo="true" hide-likes="false" hide-comments="true" hide-sharing="true" hide-download="true" cover="https://d3wo5wojvuv7l.cloudfront.net/images.spreaker.com/original/519c0f56c89c3a5d07aaec727bb6c7e2.jpg"]
FAITHFUL LIFE podcast
Matt and Lisa Jacobson, authors of 100 Ways to Love Your Husband and 100 Ways to Love Your Wife, are the hosts of a weekly podcast to talk about what it means to be a biblical Christian in marriage, parenting, church, and culture. Matt and Lisa offer deep encouragement, along with practical steps and true-life stories, as we grow in walking the faithful life together.
Subscribe to the FAITHFUL LIFE Podcast
Subscribe to the podcast on iTunes, Google Play, Google Podcasts, Spotify, iHeartRadio, Stitcher, Castbox, or (my personal favorite) Pocket Casts. Get notified each week when a new episode is available! New to podcasts...but don't know where to start? It's quite simple. Click here to learn more!