The Myth of Human Strength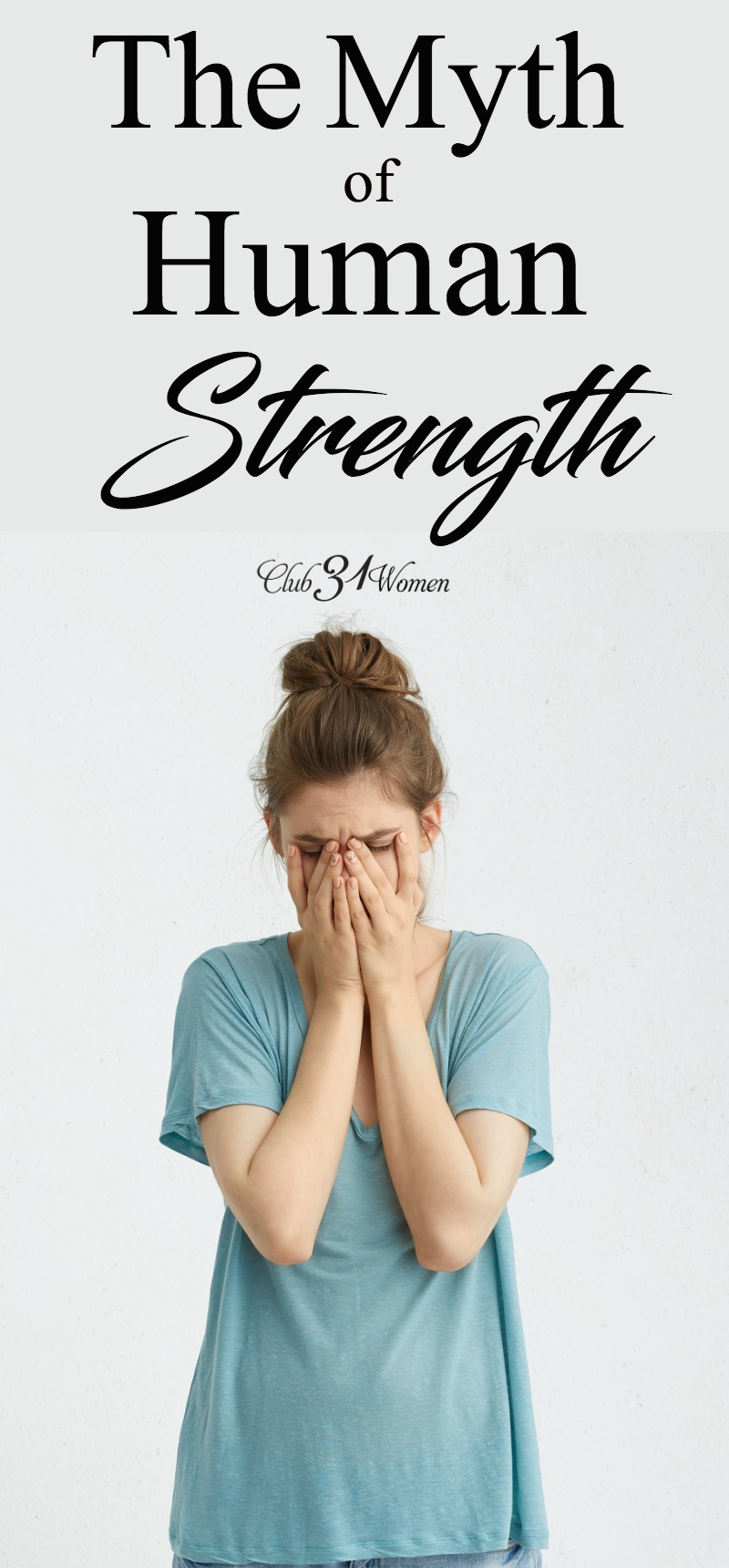 My best and brightest moments have been laced with weakness.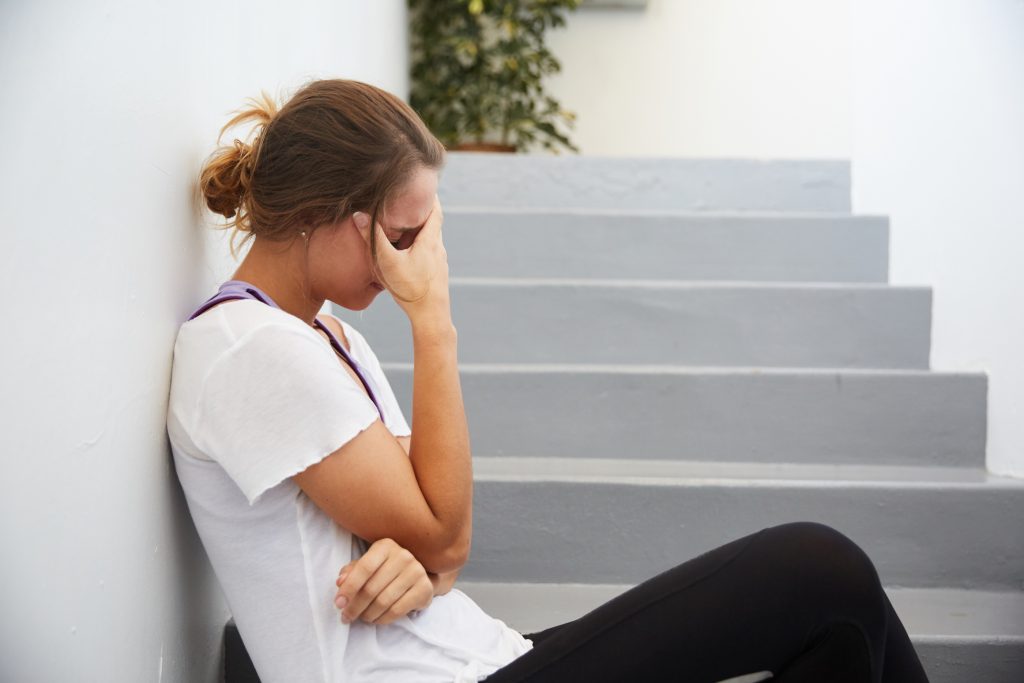 We met our first two children in Ethiopia and spent our first days of parenting in a tempered state of shock over the rolling meltdowns. While adopting our second two children from Uganda, I saw miracle-level movements of God I'd never before or since seen. Even in the times when we've repeated the stories, I feel that lump-in-my-throat awe over just how rare they were and how near He felt. And yet in between those miracle days were tearful nights under mosquito nets and terse words spoken to the man I love, the one who brought us there, and more of my own meltdowns than I'd like to admit over power outages and the broken shower in the guest home and the smoggy air.
(Nate tells the stories from Uganda — these glorious moments that only God could have orchestrated — to new friends and others who hadn't heard what we saw and I can't help but flash back to the argument we had outside of the van scheduled to take us to our court appointment, and in front of the unsuspecting driver who quickly got schooled in American conflict.)
I birthed my first biological baby after twelve years of marriage. Twelve years of waiting … and more than long hours of labor.
Yet somehow I still imagine the most glorious moments I have ahead of me in God to be seamless. I look at others who've accomplished what I consider to be great feats of faith and ignorantly assume they came with ease.
Our greatest stories in God are laced with weakness and we humans don't like it.
Though I quote Paul's letters to my children and to my fickle heart, I often forget what he walked through in order to be able to say "I can do everything through Him who strengthens me" (Philippians 4:13). I love that David was a man with a pulse melded towards God and one about whom God looked through his boyishly-rouged cheeks to see a heart that could hunger, but I'd like to ignore the tryst that leveled his life and made him weak and needy for God, and the son who stealthily betrayed him.
I want His best moments to also include me, at my best. I give accolades to friends who "pulled it off" and slap an "I'm doing well" on the times when I feel best about my motherhood and my home and my marriage and my friendships. I still want the great strength of God and my own great strength, too.
But it never happens that way. No, never.
When my human strength attempts to compete with His glory (let's be honest: near daily), I am subtly despising the unique way (read: unfamiliar, unconventional, not-of-this-place-where-we-live) that He moves in power.
But we have this treasure in jars of clay, to show that the surpassing power belongs to God and not to us. 2 Corinthians 4:7
David and Paul knew His eyes on them when their lives fell apart. They knew destitution of the heart and body and yet also how one received look from God made that single moment their richest. They knew what it was like to have their heart … race. In love. From love. All because of a surprising brush with the near gaze of God in their most unsuspecting hour.
When I'm admittedly weak (because, as my husband sometimes tells me, my stated "weak moments" are truly just the ones where I'm acknowledging a weakness that was already there before I noticed it), I'm supple. Receptive. His glory streams brighter through all the holes in my countenance.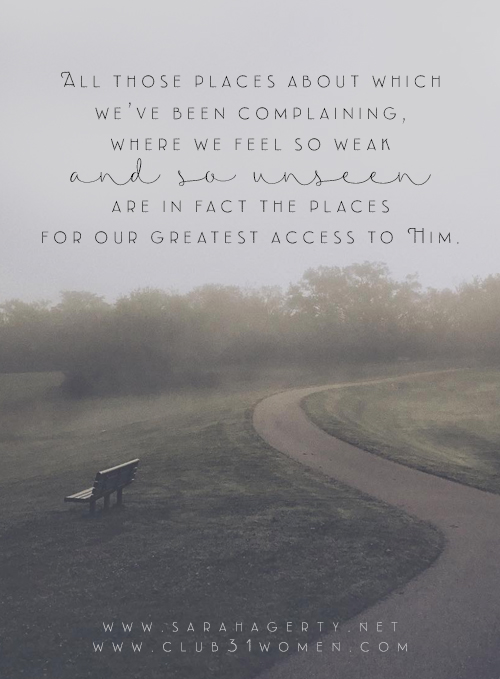 This post may contain affiliate links through which Club31Women might get a small compensation – with no additional cost to you.  See my disclosure policy here.
So let's stop dreaming about the day when it's all slick and we're strong and then God is glorified. It's a myth.
In your sweatpants and a top knot and un-showered, He has power (and He sees you). At the height of some sort of messy unfolding of a new thing He's led you to do, He has power (and He sees you). With your arms around a child who would rather be anywhere else than with you, He has power (and He sees you). By the bedside of a friend, He has power (and He sees you). In your own hospital bed or nursing a tireless infant at 3 am, He has power (and He sees you).
All those places about which we've been complaining, where we feel so weak and so unseen, are in fact the places for our greatest access to Him.
And He said to me, "My grace is sufficient for you, for My strength is made perfect in weakness."Therefore most gladly I will rather boast in my infirmities, that the power of Christ may rest upon me. 2 Corinthians 12:9
[To read more about those kind eyes — the ones that see you in your top knot, un-showered or by the bedside of a sick parent — I've written a book just for you: Unseen: The Gift of Being Hidden in a World that Loves to be Noticed.]
Photography: Julie Cannon
In Him,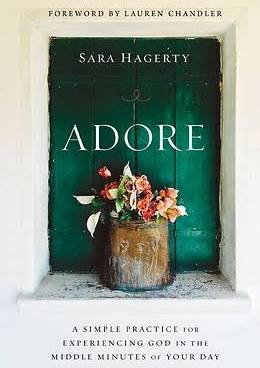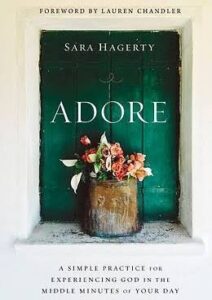 For anyone who longs to experience God in the thick of life's demands, Sara Hagerty's Adore offers a simple, soul-nourishing practice for engaging with God in the middle minutes of your day. Adoration is for the woman who feels frenzied and fearful in the middle minutes of her day. It is a simple practice for 7:37 a.m. when the children are waking and the dryer is already humming but also for the 12:17 p.m. lunch break and for 5:53 p.m. while stuck in traffic. Join Sara in this soul-stirring journey through thirty attributes of God which you can walk through at your own pace. Learn how the simple habit of adoration–in the middle minutes of your day–can help you see God with fresh eyes, and talk to Him right there. Experience a new way of engaging with God in your everyday. Adore will show you how.