Improve Your Marriage by Tweaking Your Holiday Traditions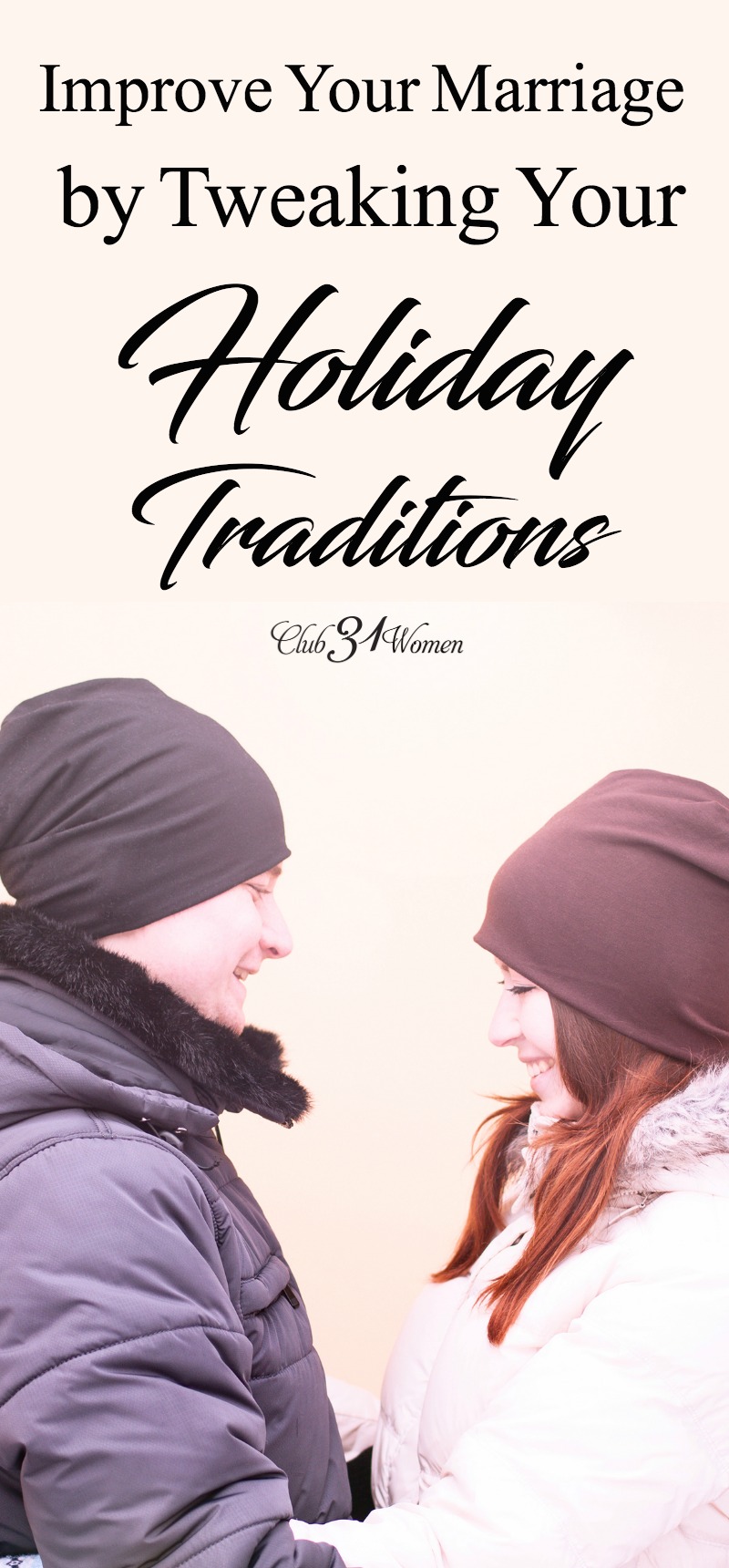 Marriage requires a little compromise and meeting in the middle. This is true even for the holidays!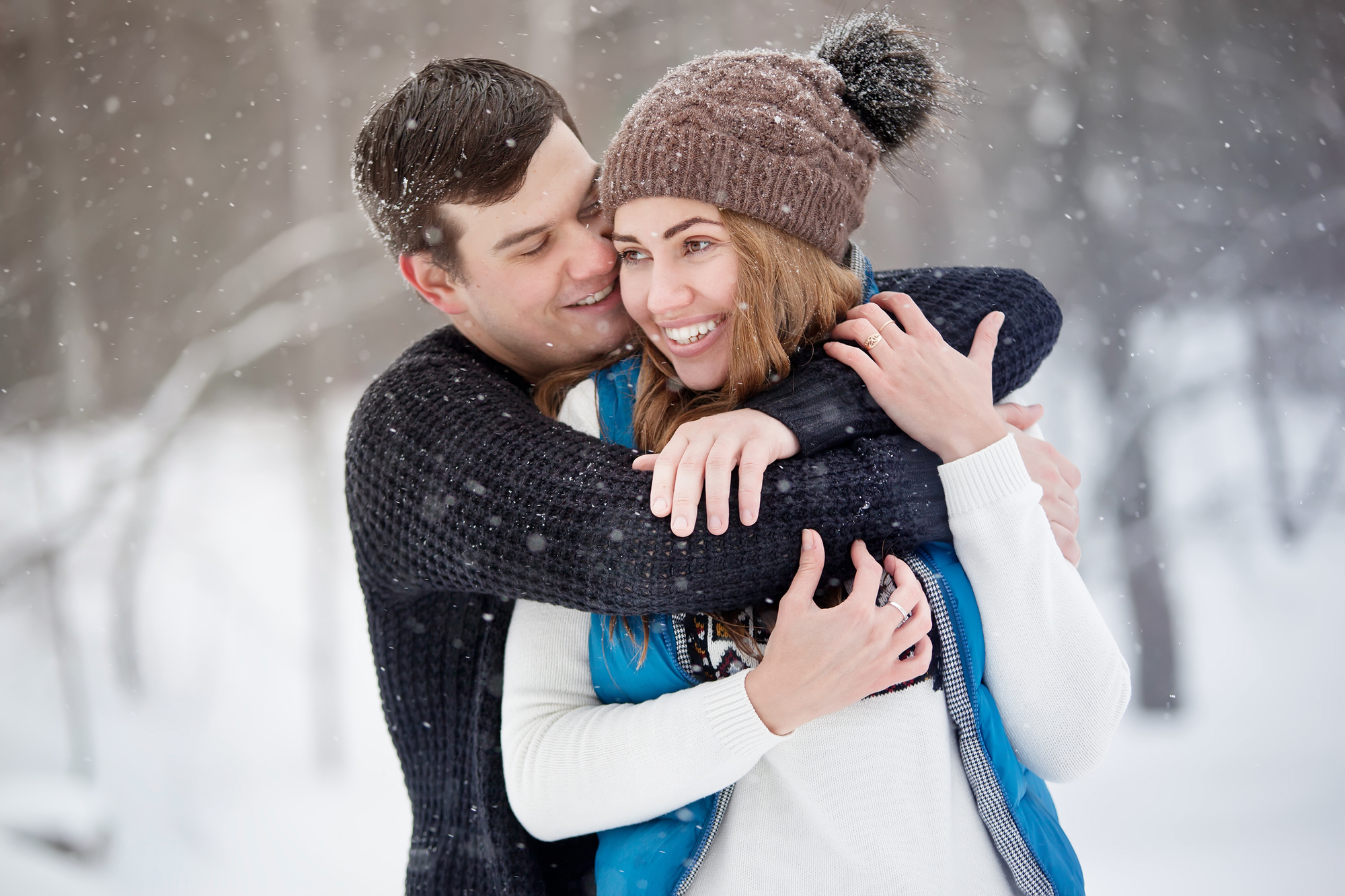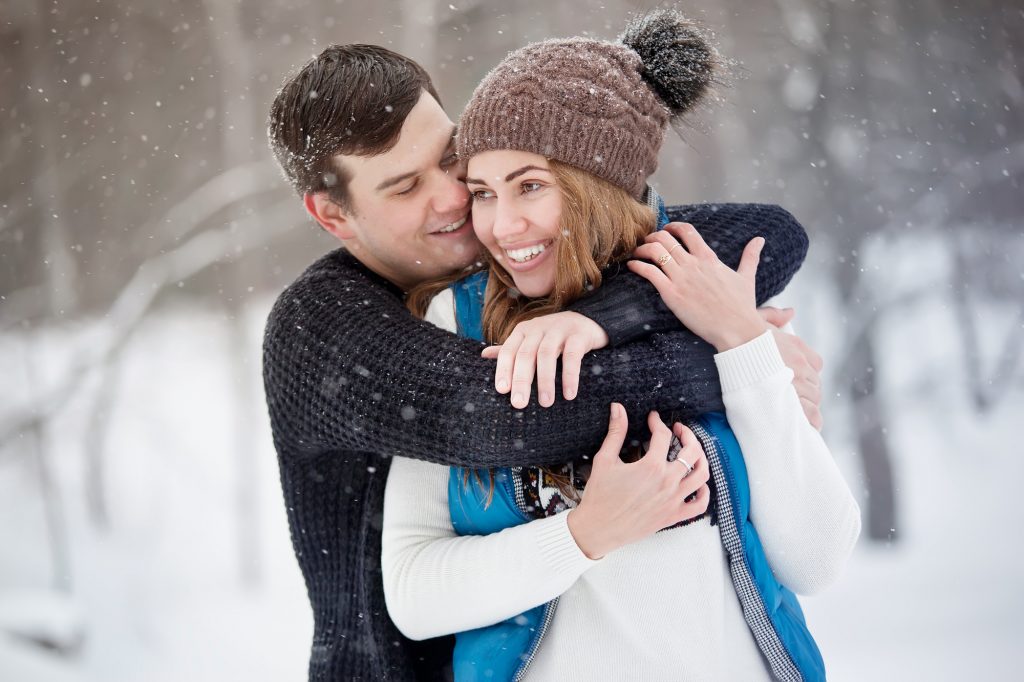 It was about this time last year when we had a little tiff, which means a petty quarrel between two people who love each other.
Have you heard of Operation Christmas Child? It's a way to give a shoebox full of gifts and the good news of Jesus to a needy child in the world. But the gifts are due mid-November, and the date always sneaks up on me.
"Can we pack a shoebox?" my husband asked, on the day before the boxes were due.
My eyebrows went up, and I asked, "By tomorrow?" Body language: Are you kidding me? You seriously expect me to go shopping and fill a shoe box by tomorrow?
Matt is fluent in reading body language, so we nixed the idea, but I felt guilt when I read his body language: Bummer. I really love sending a box.
So after Christmas last year, I determined to fulfill his wish more purposefully this year. In January I went to the store and bought two plastic shoe boxes. On the first day of every calendar page, I wrote what gifts I would buy for the boxes that month, and I bought them. This year, when it came time for boxes, I went to the crawl space and pulled out full shoe boxes, and that man was so happy!
Every night we pray together before we go to sleep, and he started praying for the two precious souls who would receive our boxes. He continues to pray for them, and I can feel his joy. This was good wife work I did!
Here's a second story. I grew up receiving a new Christmas ornament every year, so I have a Miss Piggy and a little red apple and a cross-stitched candy cane. Matt didn't really like these, though, and he started hinting that maybe we could get some glass ornaments.
"Ornaments need to reflect the lights," he said.
Yeah, no, I thought. Ornaments need to be from my childhood.
You know how we girls are and our traditions! I had a pretty tight fist around mine. But finally I caved in completely, and we started collecting glass teardrops and other ornaments that caught the light. He loves these, and you should see the childlike delight on his face when they sparkle. I have to say it: He was right. Reflective ornaments make for a striking tree.
Do you know what I did with my precious ornaments? I kept my favorites and am displaying them under the cloche of my grandma's cake platter this year.
Husband and wife are both smiling, and this is a good thing.
Christmas is really a special celebration, but it's also a place where there can be a loud clashing of traditions and values. I'm here to tell you that if you will bend to make your husband happy during Christmas, you will infuse cheerfulness in him that will drip all over you. A little sacrifice can result in a lot of marital bliss.
Paul gives us this great advice that can be applied to our marriages during the holidays:
Let each of you look not only to his own interests, but also to the interests of others. (Philippians 2:4 ESV)
So tell me, how can you honor your husband's wishes during these holidays, in a way that will make his eyes light up?
Much love from Montana,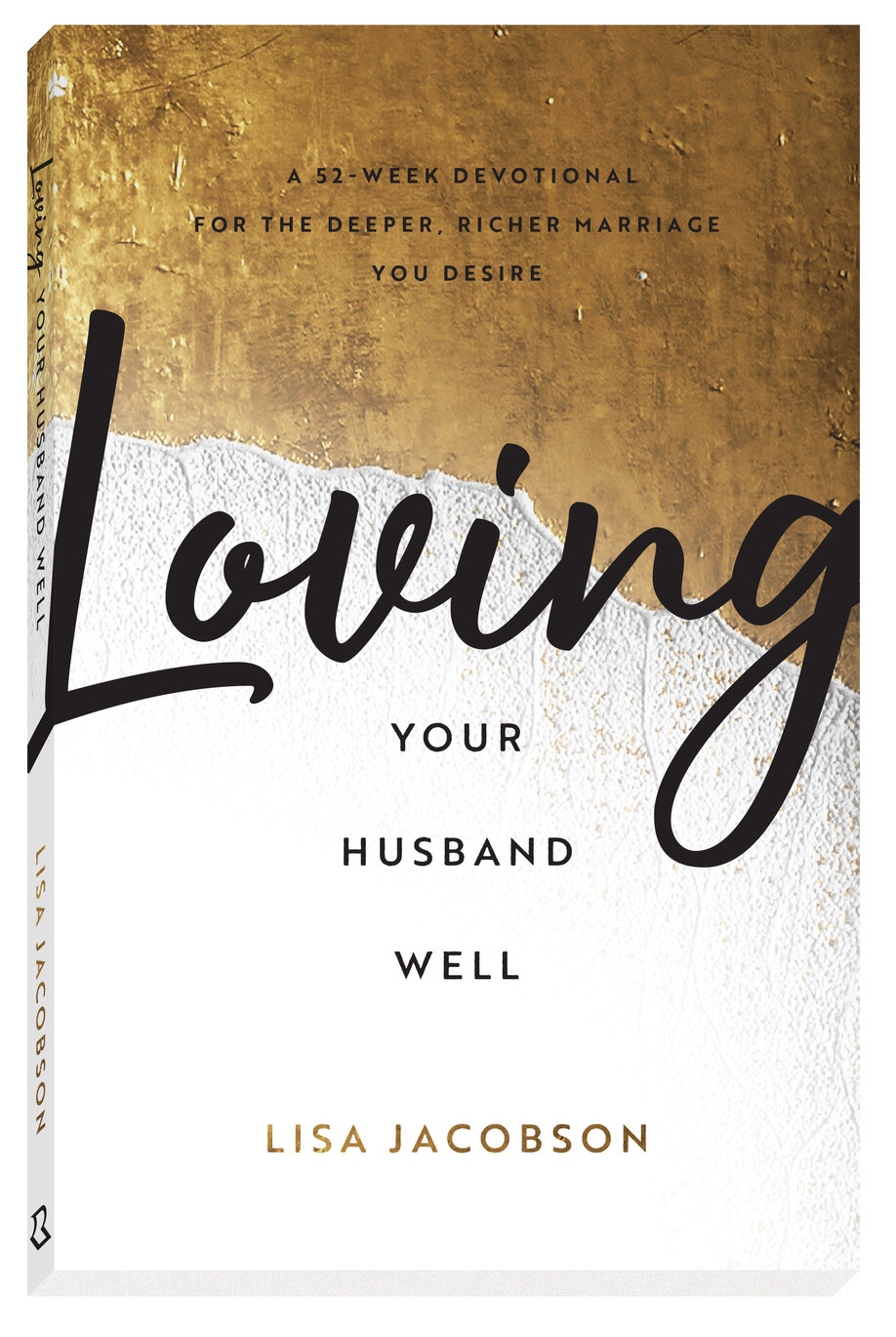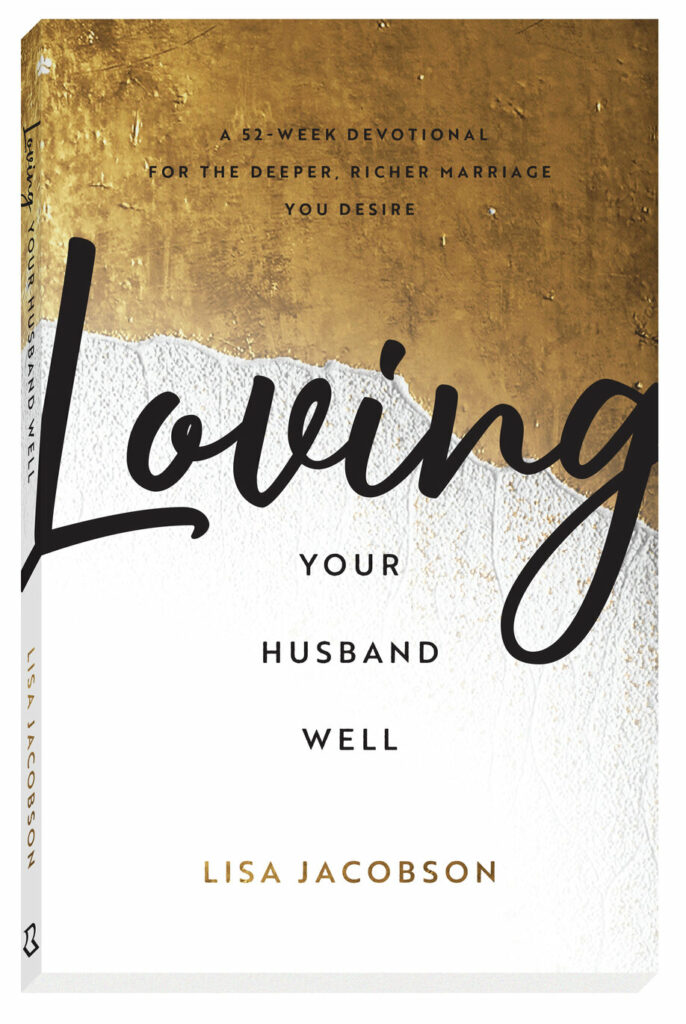 A 52-Week Devotional for the Deeper, Richer Marriage You Desire
An intimate, loving marriage is so much closer than you think

Imagine if, at the end of the year, despite your busy schedules and all the demands on your time and attention, you and your husband were more in sync, more connected, and more in love than ever before. Sounds amazing, right?

That kind of marriage is what is waiting for you as you read through the fifty-two weekly devotions in Loving Your Husband Well. Each entry includes a specific theme, related Scripture, a powerful devotion, thoughts for further reflection, practical ideas, and a prayer, all designed to help you love, cherish, and serve the man who shares life's journey with you.