One Secret to Making It to Your 25th Anniversary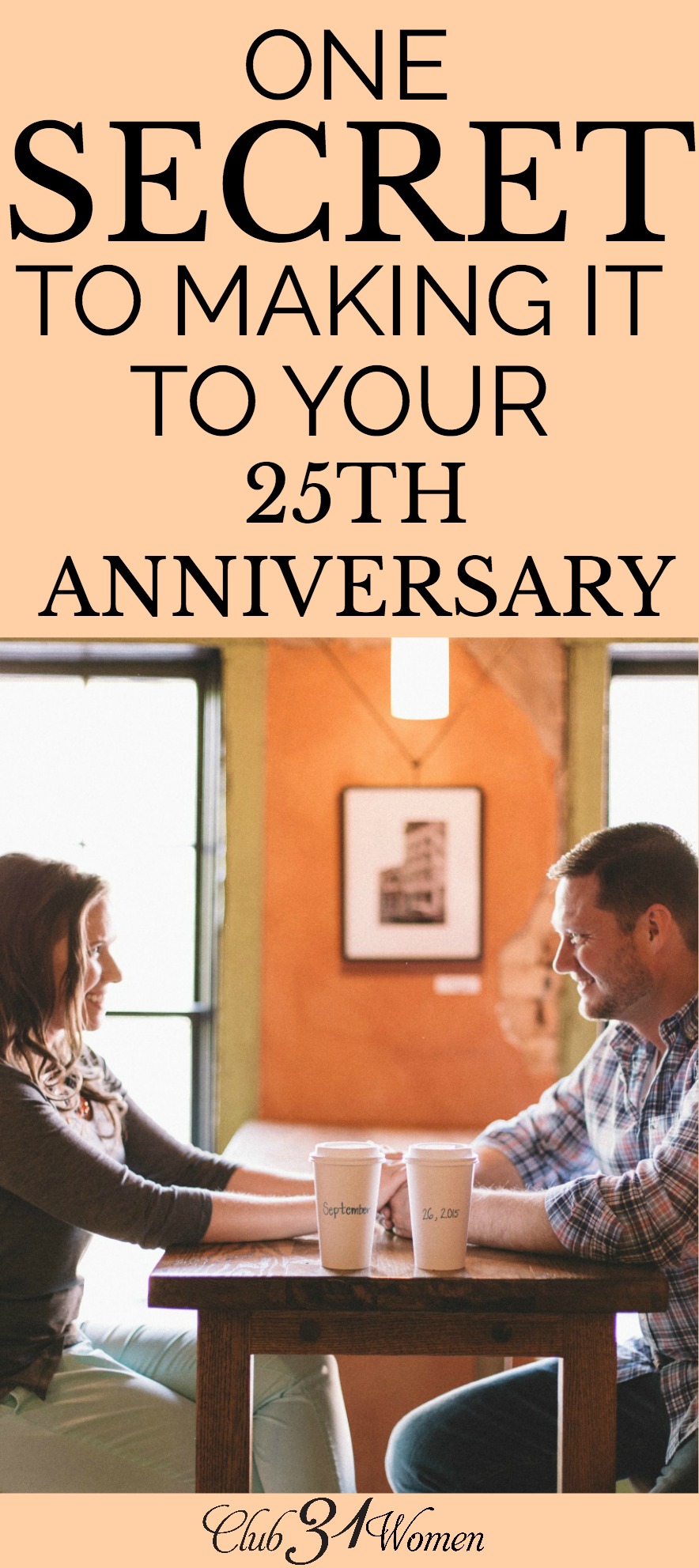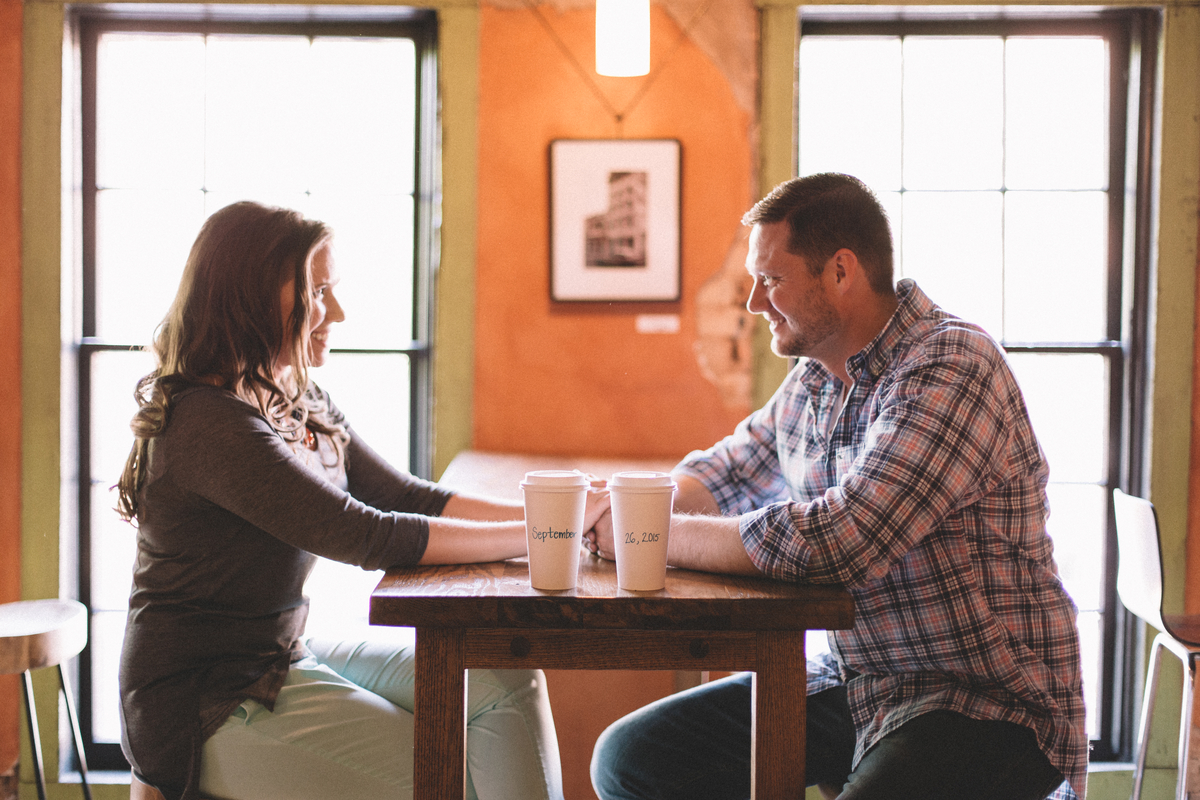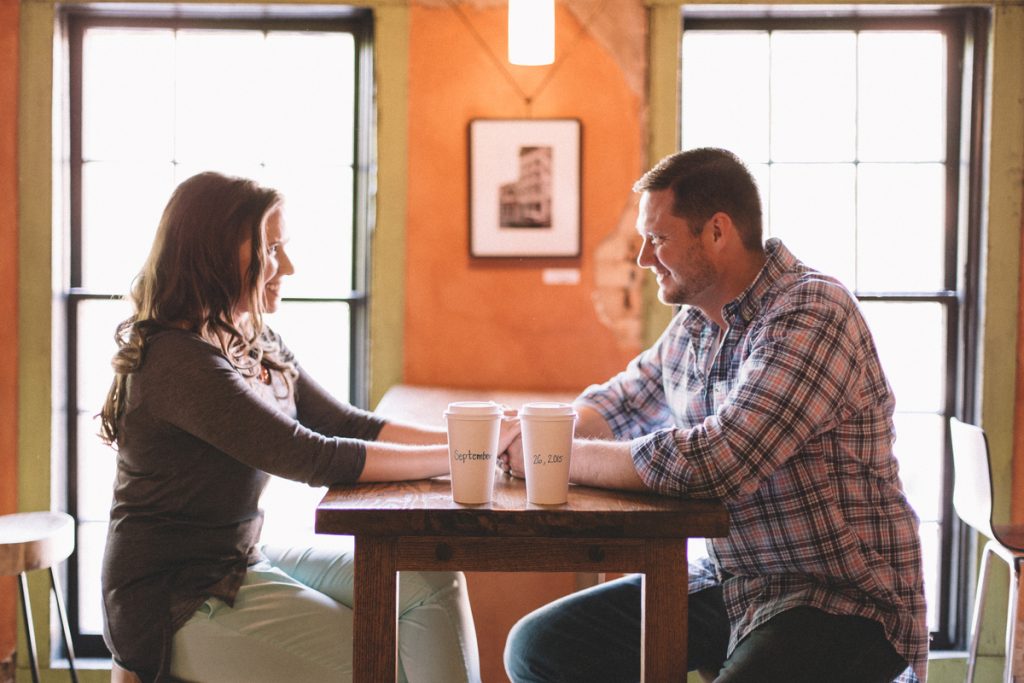 I thought he was going to have to pull over.
"Silver?" he shouted. "This will be our silver wedding anniversary?"
"I know, right?" I said. "Remember how old our parents were when they celebrated their 25th anniversaries? We're not that old, are we?"
Two people in complete denial of aging.
But it is true. We celebrate 25 years on June 1st, and we both agree it has been a good 25 years. We went out for dinner last night, and we laughed together all evening. It's a marriage that gets better with time.
"How did you get to the happily-ever-after of 25 years?" you might ask.
Yesterday I went to get the mail, and then I walked back in the house and closed the door. I started to walk to the kitchen, but then I stopped, turned, and gave the door one more good shove.
Click.
That's the secret to 25 years. Did you hear that click? When you close our front door, it doesn't latch all the way unless you give it an extra shove. It drives Matt crazy if he finds the door unlatched. "Give it a push," he always says.
The secret to 25 years is in seeing to the details.
Early on in a marriage, the details drive you NUTS. Like when Matt would hang the towel up with the tag showing. Come on. Or for him, it was when I would go to the bathroom and not close the door all the way (this guy has a thing about closed doors, I can tell ya.)
But somewhere along the way the details changed from an irritant to an opportunity. It was the sign of a deep growth of the heart, from selfishness to service.
Several months ago, I just happened to be there when Matt reached down in the shower and pulled out a mouse (i.e., his wife's hairball. TMI?) He threw it in the garbage and said nothing.
"Gross!" I said.
"I've been throwing away your hairballs for years," he said. (Talk about an irritating detail, and he had never said a word.)
Well, from that day on I started making sure I took care of that little thing – because I love him.
I click the front door shut – because I love him.
For years, it made me crazy that he didn't make the bed, especially since he was the last one out of it, and my momma raised me to believe making the bed was paramount to good housekeeping. Well, one day a few years ago, Matt started making the bed as a way to show his love for me. It's a small detail, but it means so much to me.
Recently I told Matt (who is not a morning person) to text me in the morning when he was awake and ready for coffee, and I would bring it to him in bed. It's a small task and only takes me a few minutes, but it makes him really happy.
Purposeful serving pushes out our innate selfishness, and it is often this attention to minutiae that can improve a marriage relationship quickly.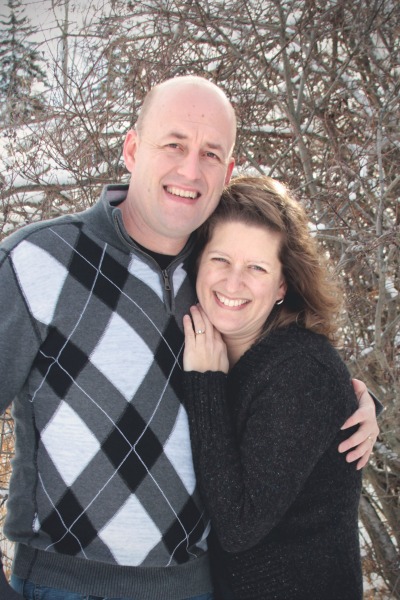 *What is one detail in your marriage that you do or fail to do that you know annoys your husband? How can you flip it, to make it a beautiful act of loving service?
*******************
This post may contain affiliate links through which Club31Women might get a small compensation – with no additional cost to you.  See my disclosure policy here.
We're so excited to announce the new release of Christy Fitzwater's book, Blameless: Living A Life Free From Guilt and Shame with Foreword by Lisa Jacobson of Club31Women!
I've read hundreds of books in my life, many of them very good. But few have made me laugh so much, given me so much hope, and made me so eager to share its pages with my friends. ~ Elisabeth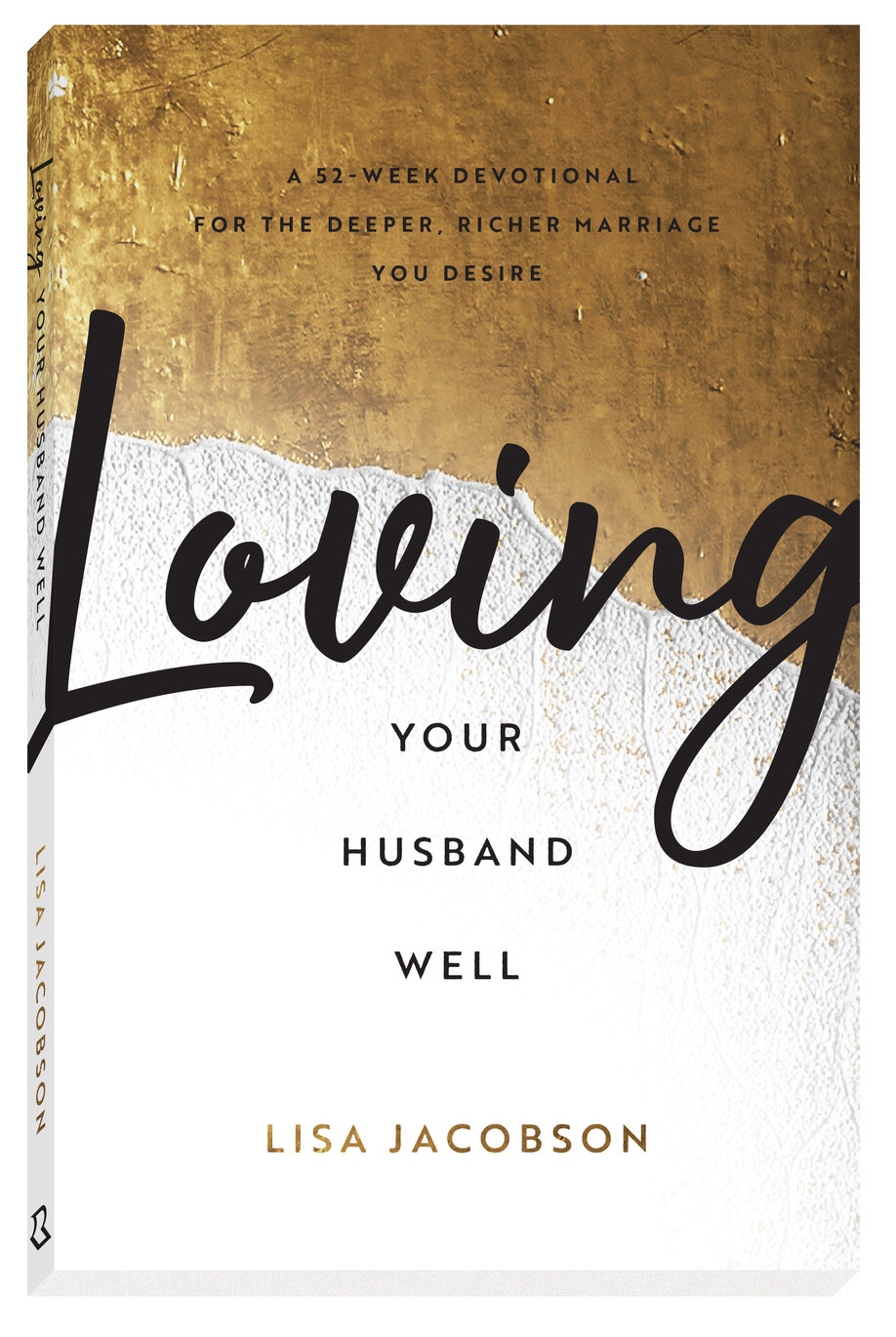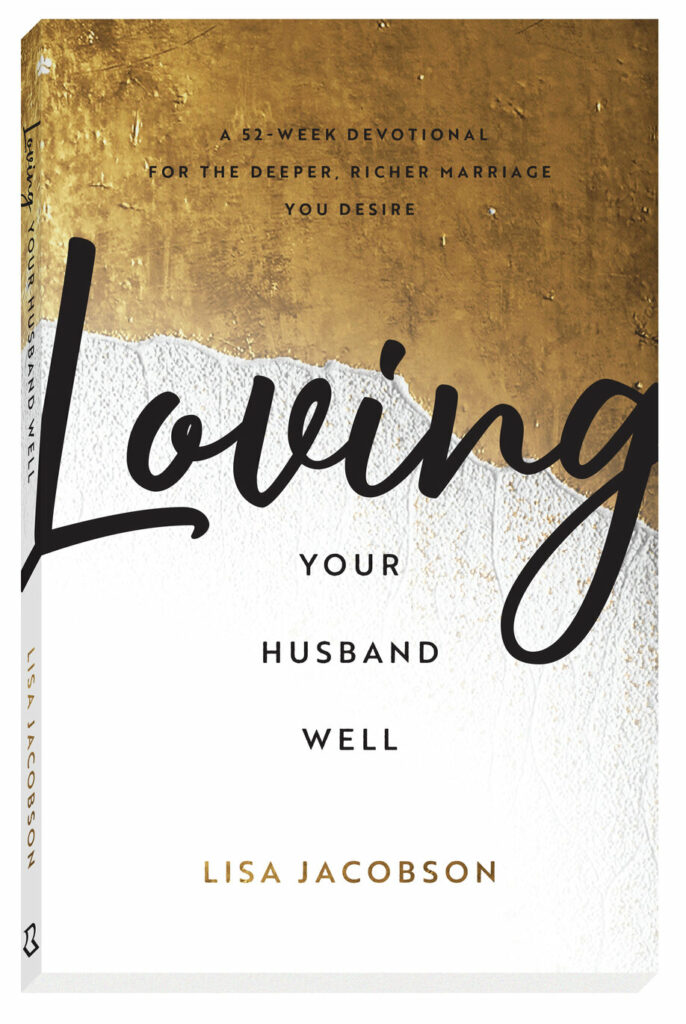 A 52-Week Devotional for the Deeper, Richer Marriage You Desire
An intimate, loving marriage is so much closer than you think

Imagine if, at the end of the year, despite your busy schedules and all the demands on your time and attention, you and your husband were more in sync, more connected, and more in love than ever before. Sounds amazing, right?

That kind of marriage is what is waiting for you as you read through the fifty-two weekly devotions in Loving Your Husband Well. Each entry includes a specific theme, related Scripture, a powerful devotion, thoughts for further reflection, practical ideas, and a prayer, all designed to help you love, cherish, and serve the man who shares life's journey with you.