5 Things I'm Going to Do to Make My Marriage Better in the Coming Year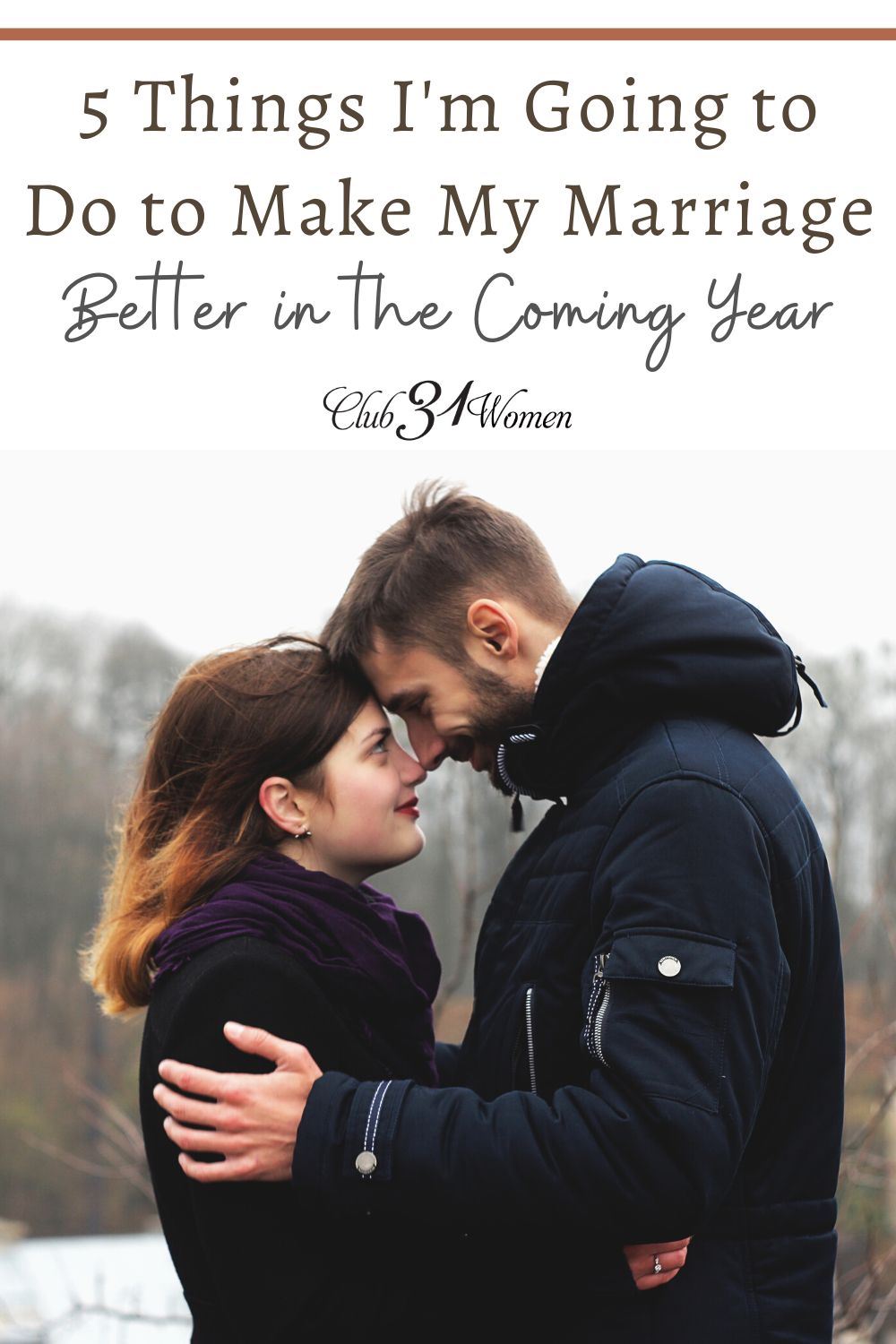 You can build and make your marriage better by having a little intentionality and focusing on some goals specific to your marriage needs!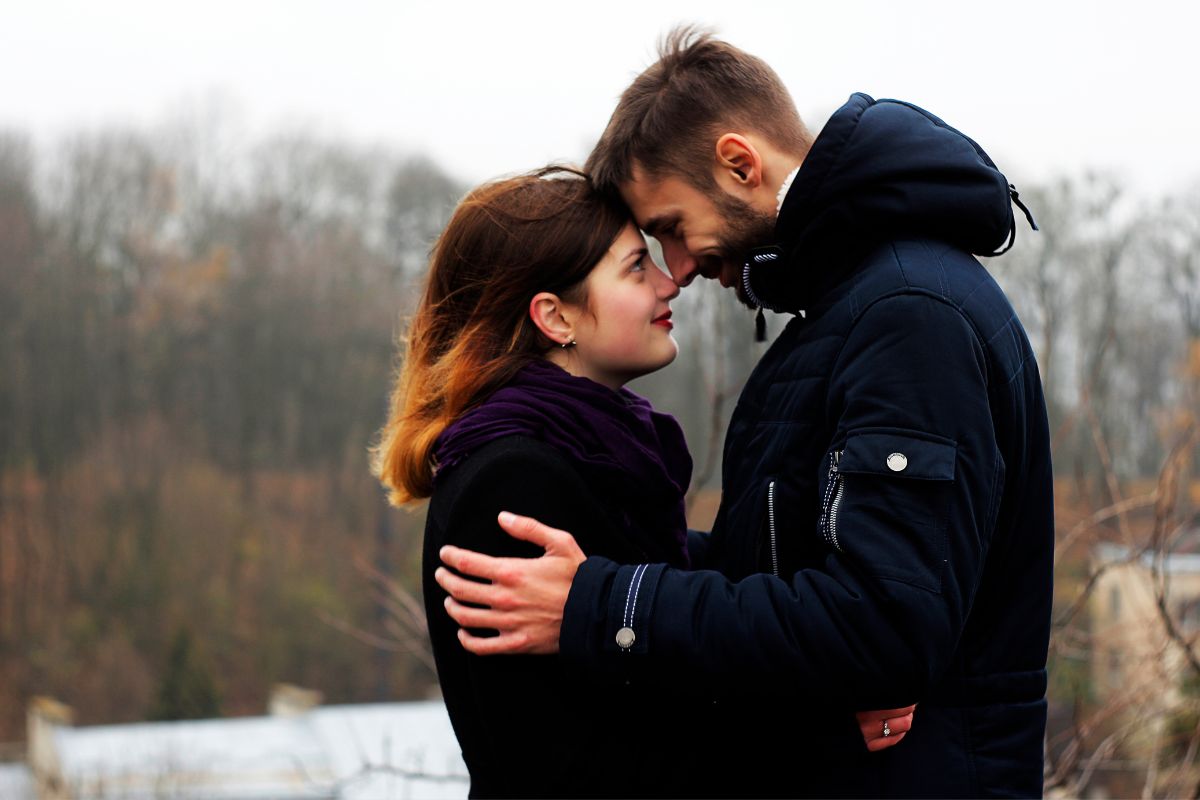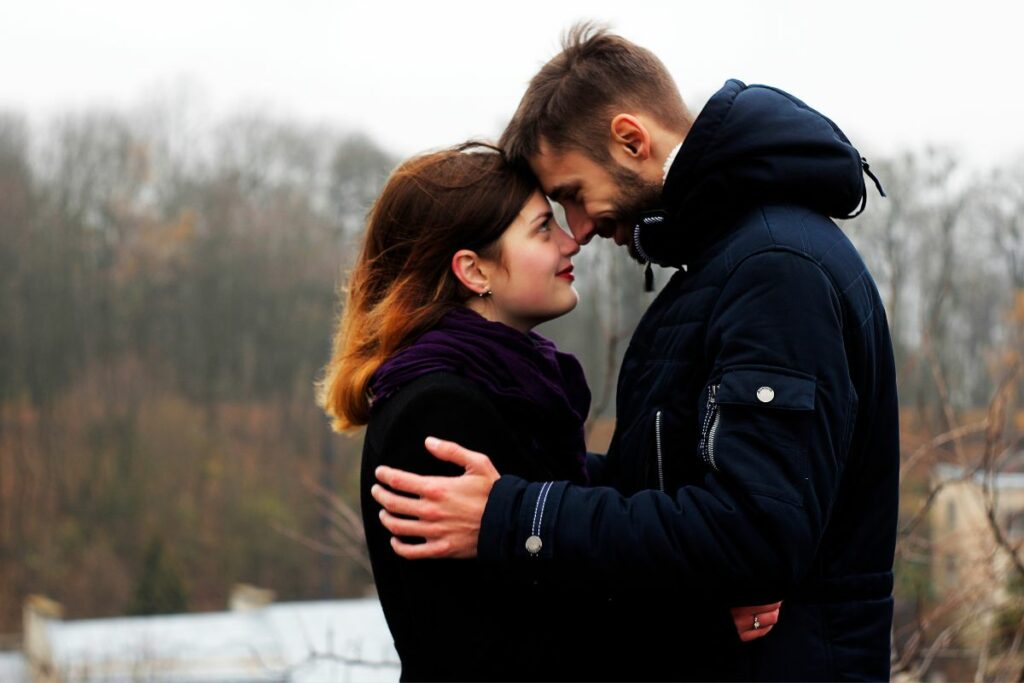 I'll confess I inwardly balked when my husband first suggested it. Take the day off? How could we afford to take an entire day off when there was still so much to do?
But then I cringed when I heard our 16-year-old son laugh. "This usually means, 'Let's take a day off so we can really get some work done.'"
Ouch.
So no. Not this time. This time, we were going all-out irresponsible and actually taking Friday off—off work, off house projects, even off parenting stuff. Like really, really OFF. Crazy town.
We took a Marriage Day, and it was the best thing ever.
The day began with going out to breakfast at our favorite café, complete with steaming lattes, freshly baked gingerbread scones, and poached eggs with homemade hollandaise sauce. Then, grabbing our to-go boxes, we poked our heads into every interesting shop along the street where we'd parked the car.
We returned home with a basket of pine cones, balsam & cedar candles, and an old black wooden rocking chair.
Could be called shopping, but we thought of it more as treasure-hunting. And although our first stop was a high-end home décor boutique, our last store could only be described as a junk shop…but also where Matt spotted that sweet rocking chair. And it felt a little like winning the lottery.
It was the kind of day that was better than a thousand hours of marriage counseling. (Not that I'm against counseling—far from it. My husband is a marriage coach!)
Truly, a Make-Your-Marriage-Better kind of day.
Why I Make Marriage Goals
Before I go much further, I should tell you that I'm not a big goal-making New Year's resolution person. Instead, I tend toward the small-steps, incremental sort of approach.
And yet.
After thirty years of marriage (thirty!), I'm convinced that it's essential we be intentional about growing together—no matter how many or few years you've been together.
So yes, as unromantic as it sounds, I make marriage goals each year.
And I highly recommend it.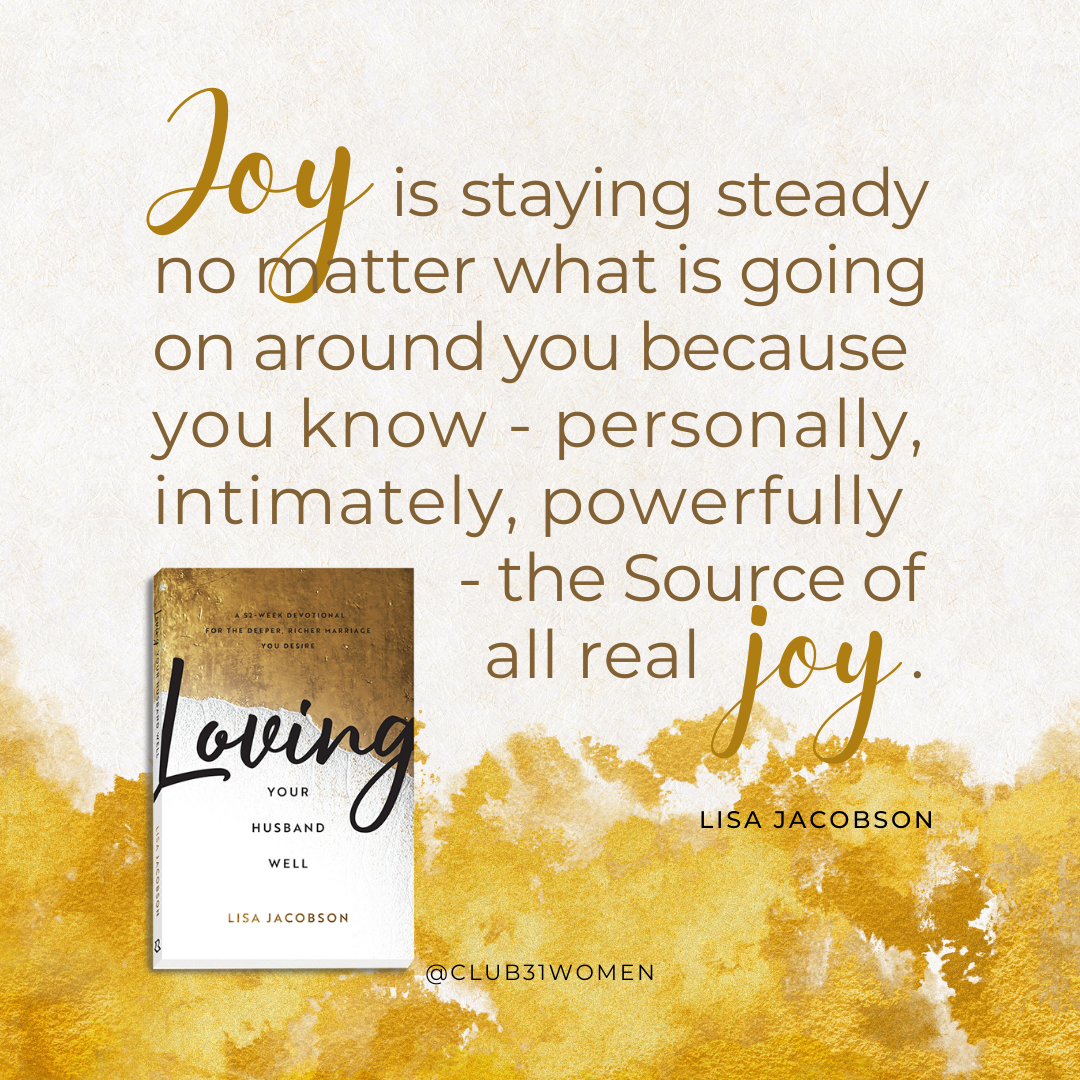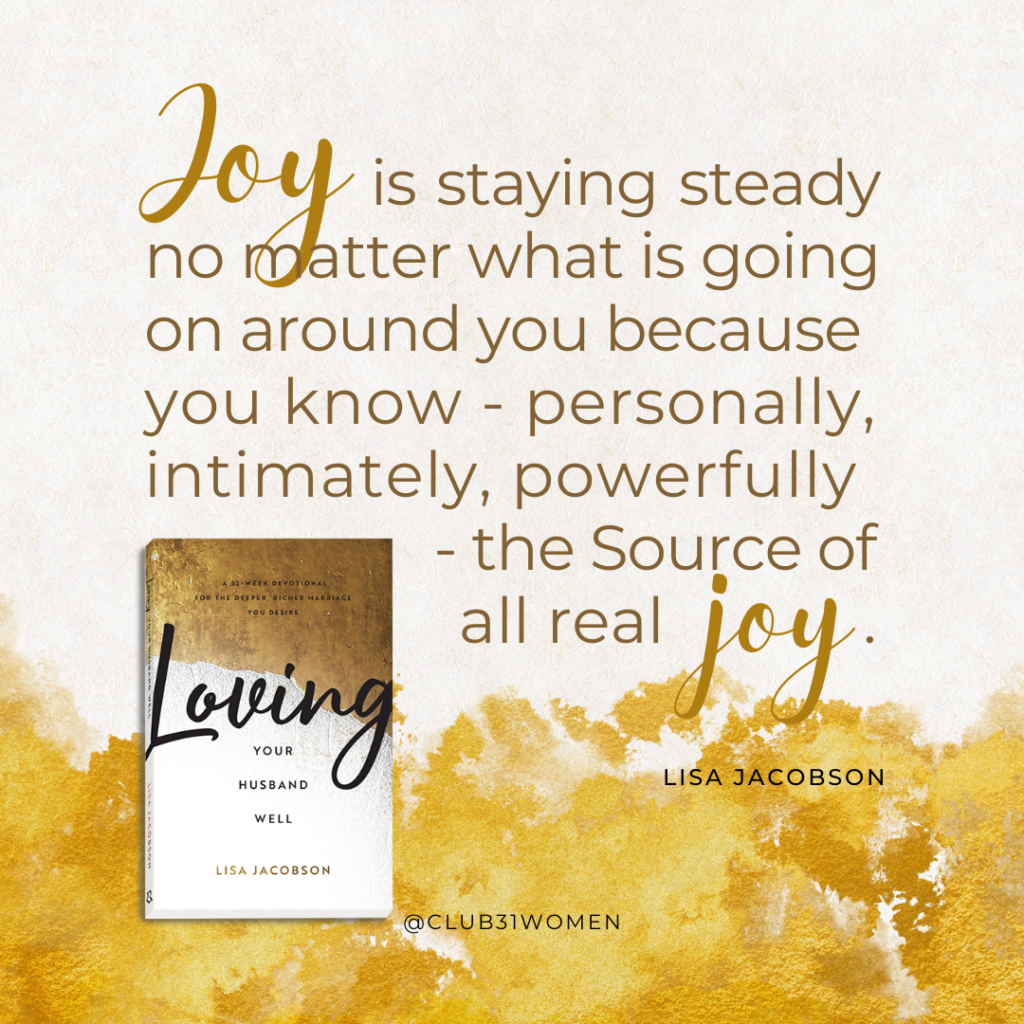 5 Ways I'm Making My Marriage Better This Year
If you've never made specific marriage goals before and are looking for ideas? Here are five goals I've set for us this year, along with a few specific applications. Of course, your list will likely be different than mine, but see what you can come up with!
1. Make a Marriage Day.
It's like taking a "mental health day," except it's for your marriage. This is a day when you do nothing but nice things with each other. Maybe something fun or something sweet. Or both. You don't discuss the kids, your in-laws, or financial challenges. Save that for another day.
Instead, you reminisce about that time you enjoyed that perfect picnic or ski slope. You might dream about the trip to Greece you've always talked about. Or stay in the present and catch the sunrise or stare at the stars.
But don't do it just one time. Make it a monthly or quarterly commitment, at the very least. You'll be surprised at what a difference it can make for you both!
*What would a Marriage Day look like in your marriage? What kinds of activities or conversations would it include?
2. Try something new.
My dear friend, Susan, who has been happily married for 50 years, taught me this one. She and her husband tried snowmobiling for the first time…when they were in their 70s. They've attended concerts, set out hiking, and traveled to faraway places. Seems they're always off on some adventure or another!
I don't want our marriage to get stuck in a rut (so easy to do!), so we've listed out new things we want to try too. Matt recently signed us up for dancing lessons, and I'm game for giving snow-shoeing a shot.
*What would be on your list of new things? What would you like to try? And what about your spouse?
3. Revive something old.
You know that Marriage Day I described? That was the sort of day we used to enjoy before we had eight kids. And it had been a long time since we'd poked around in second-hand stores like we did when it was just us.
Here are other activities we're reviving this year: early morning walks together, reading aloud in the evenings, a hot soaking bath before bed, and a few more.
*What about for you? What are those things the two of you used to enjoy that got dropped along the way? What would you like to revive?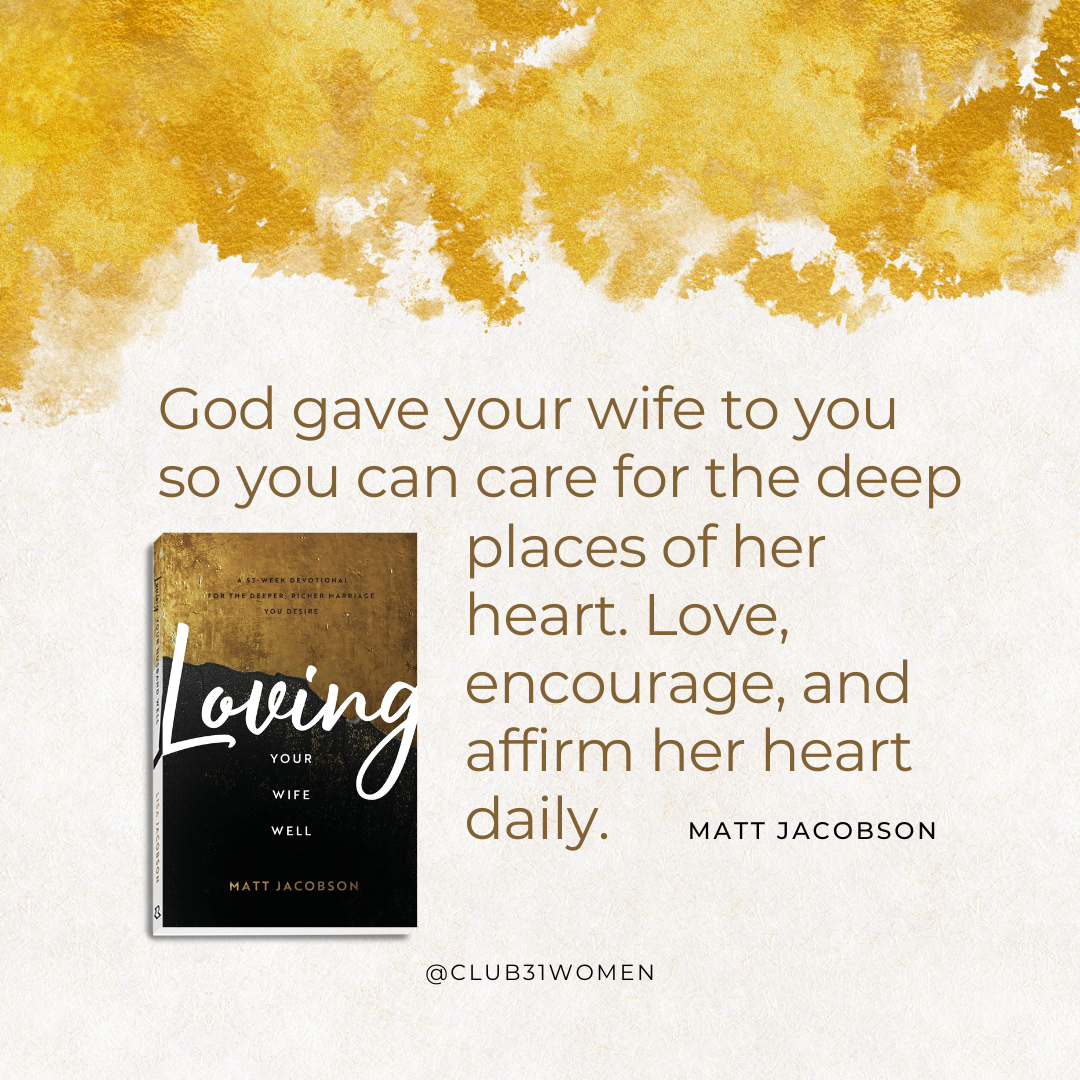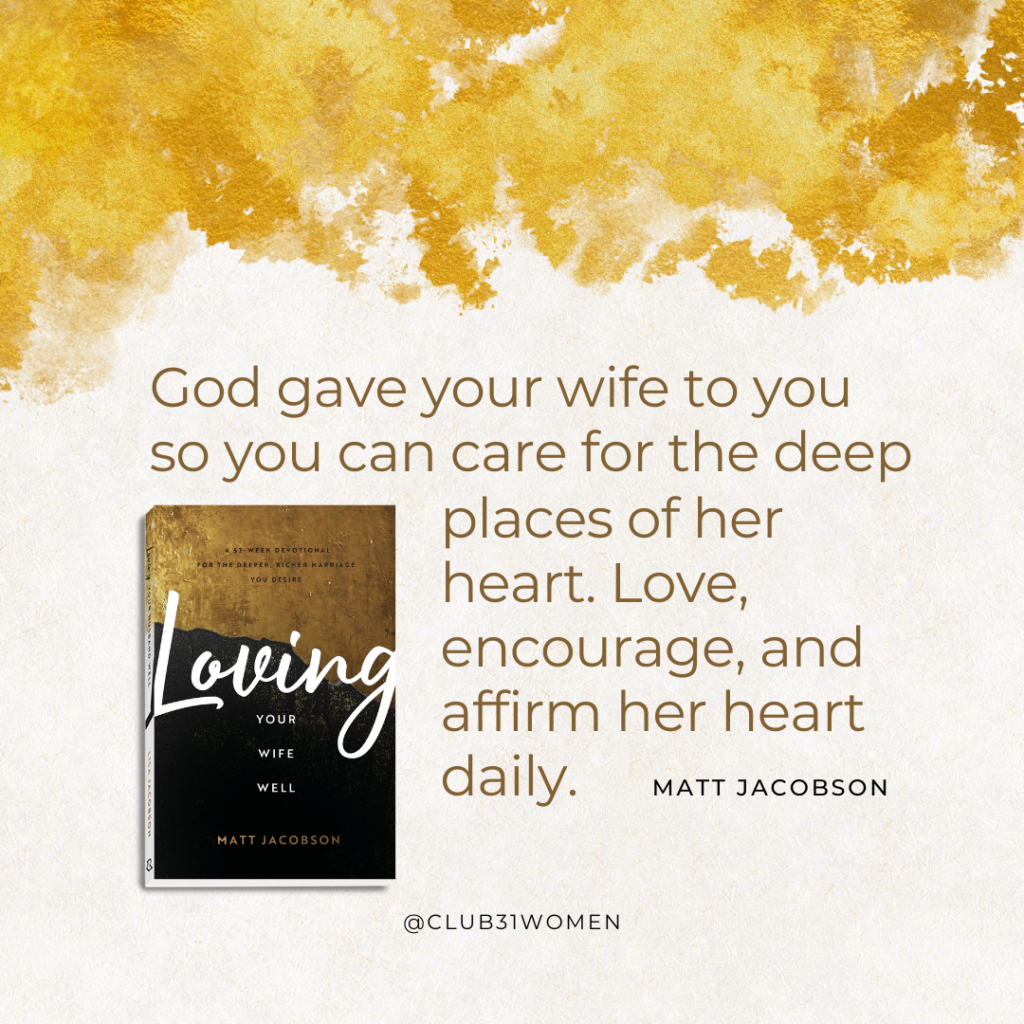 4. Extend more grace.
Maybe this sounds like a strange goal. But strange or not, I've made it a goal, a vow, or whatever you want to call it. And why? Because the older I get, the more I see the need to offer grace—to myself and those I love. I want to be gentler to myself but also kinder to this man I married.
A few weeks ago, my husband made a costly mistake that nearly compromised our holiday plans. He had several things going on at once and unconsciously made a wrong decision in the swirl of the moment. Thankfully, I had 30 minutes before he returned home to pull together a greeting without condemnation. Just a hug and that's-okay-it'll-work-out smile.
The following week I nearly burned down the house right before Christmas.
A rather dangerous mistake. And his response? He wrapped me in his arms and never mentioned it again afterward. Even though the smell of smoke lingered for days later as a reminder of what almost happened.
Grace. We both need it as much as ever.
*And you? Would "grace" be a good word for your marriage this year?
5. Set aside sacred time.
Our longtime friends shared last Sunday that they set out to go through the marriage devotionals that Matt and I recently wrote. Their goal was to read one chapter a week each Sunday night, and they testified that it's already brought them closer, even after 32 years of marriage.
Our much younger friends, married seven years, also committed to going through the devotionals, except they powered through and read a chapter each night (oh, to be young again!). They lay in bed, and he read his chapter while she read hers. Then they talked about it together before going to sleep. She described it as a healing time for them.
While I might be the author, even I will tell you that it's not necessary to go through our devotionals to enjoy a sacred time together. All it takes is committing to a time to grow in your faith and love for each other. Read a passage from the Bible, talk about what it means for your marriage, and perhaps close in prayer.
It can be weekly, daily, or otherwise. It can be 15 minutes or an hour long. Just make it consistent and give it your whole heart for the time set aside.
*What would sacred time look like in your marriage? When would be the best time, and what would it hold for you?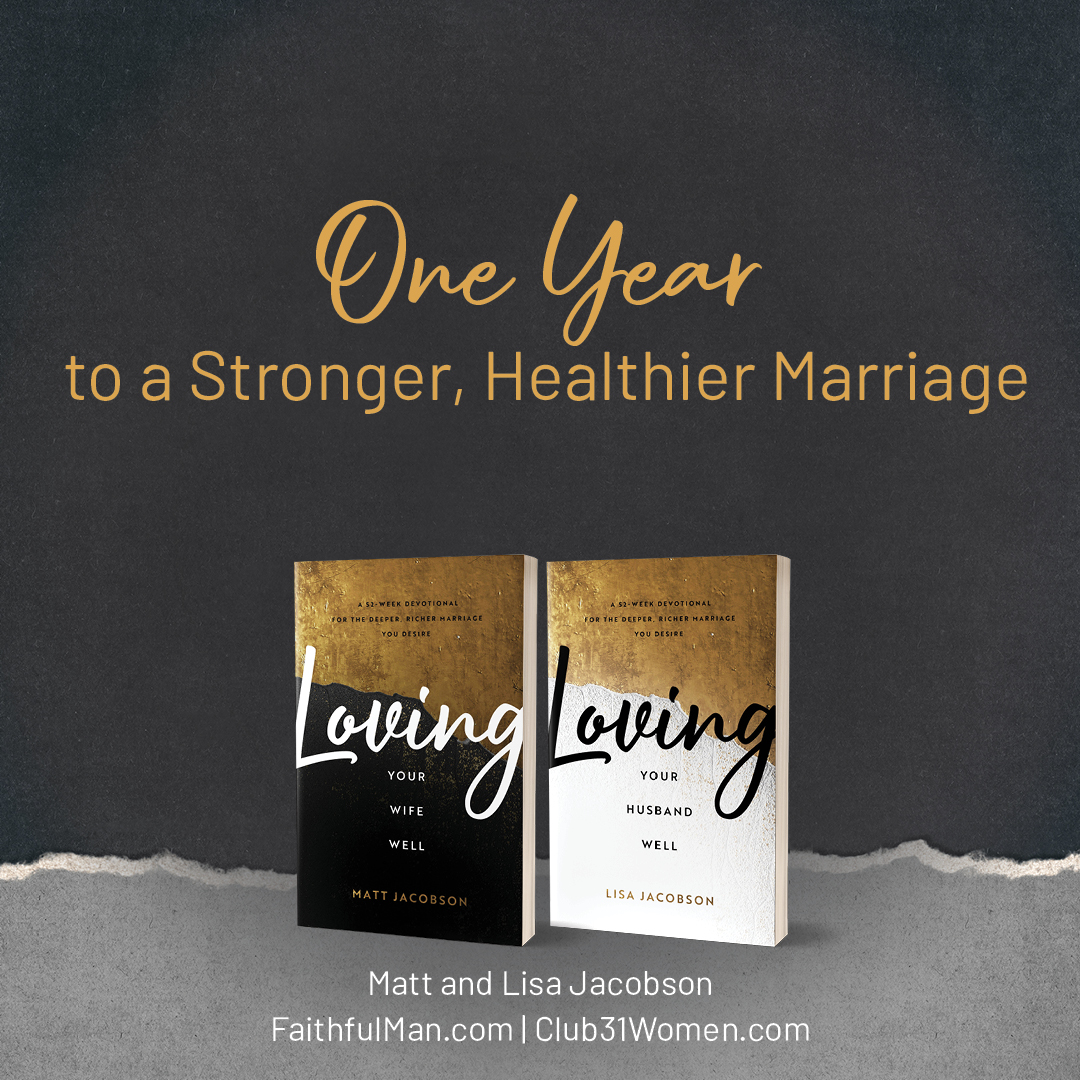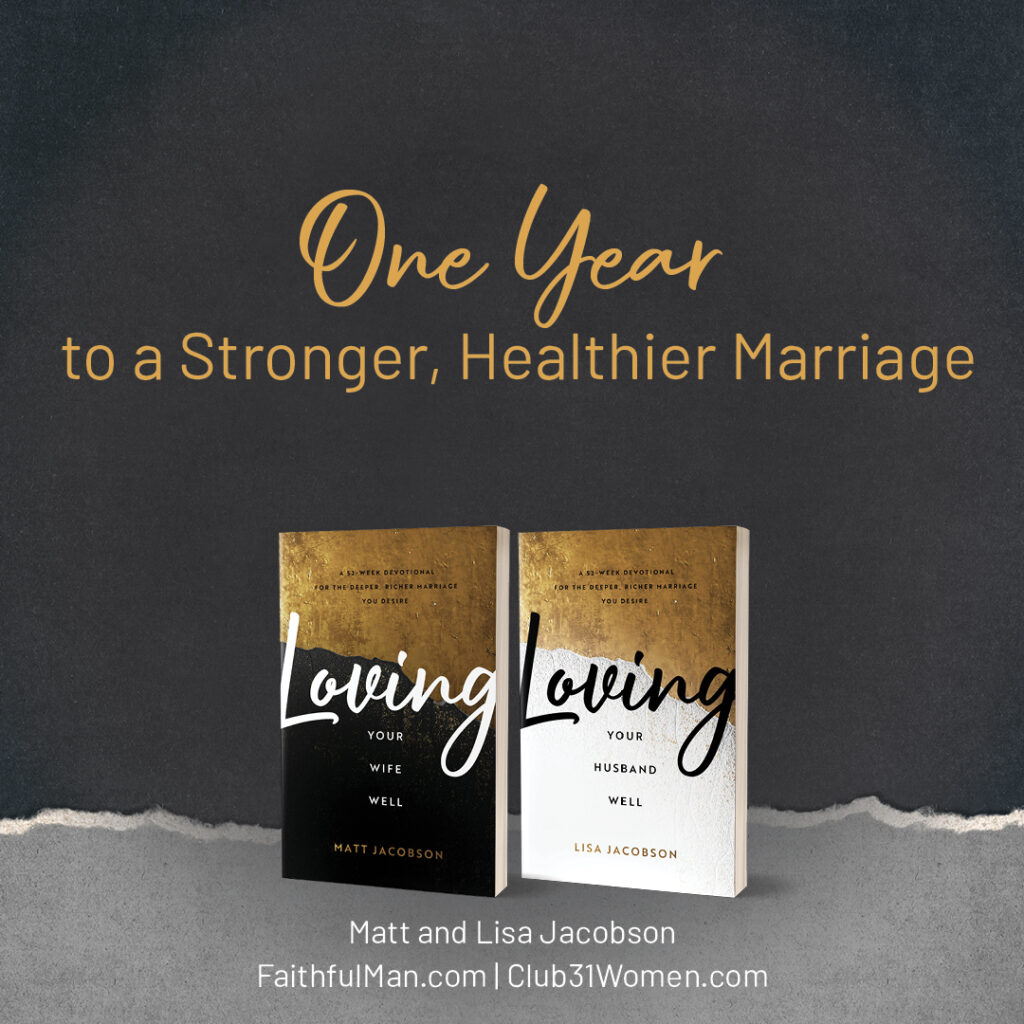 Small Steps to Making Your Marriage Better
Before closing, for those of you who are interested, let me tell you more about our marriage devotionals. My husband, Matt, and I wrote them for couples like you–meaning we wrote 52 short devotions so you could easily read a chapter in one sitting. They are biblical, personal, and encouraging—from our hearts and experience to yours.
These 52-week devotionals cover subjects such as:
Healing
Hope
Finances
Joy
Kindness
Trials
Faithfulness
and 45 more biblical topics.
Matt wrote Loving Your Wife Well for the husbands, while I wrote Loving Your Husband Well to the wives. Same scripture and topic for both books, but from a husband or wife's perspective. Each offers a devotion, a prayer, thoughts for further reflection, and practical ideas, all designed to help you love, cherish, and serve the person who shares life's journey with you.
You can read them together as a couple, OR you can read them separately. And yes, you can read them on your own if your spouse isn't interested or available to read his/hers at this time. Ideally, you'd both go through them, but it's not essential.
A New Year Blessing for You
My friend, I don't know what the past year held for you, but I know for many of us, it was a challenging and sometimes sorrowful year.
Our hope for you is that you will find hope and healing in the coming year.
That you will experience new joy and sweetness in the weeks and months ahead.
And that you will draw closer to the Lord and to each other.
In His grace,
Lisa Jacobson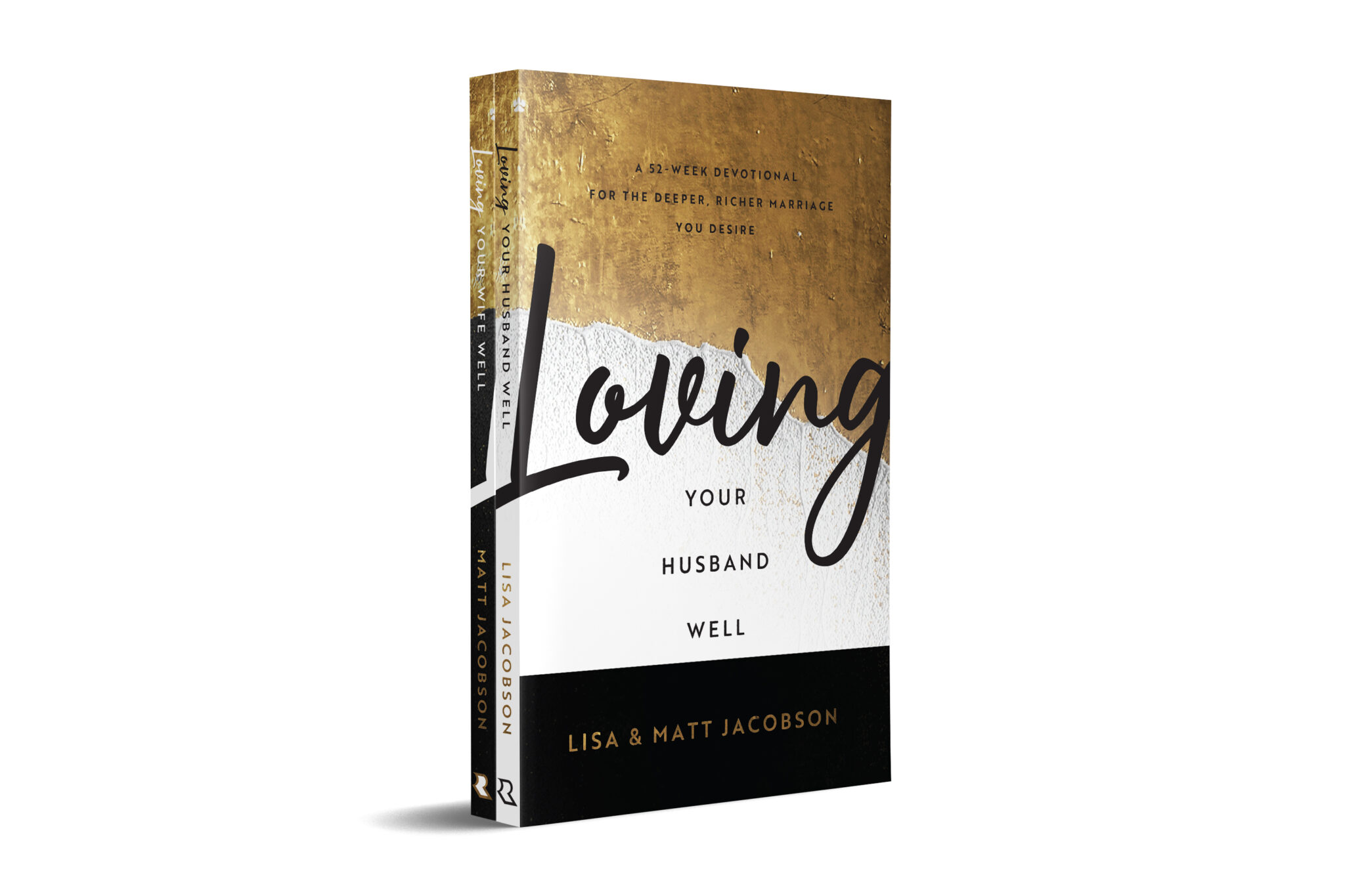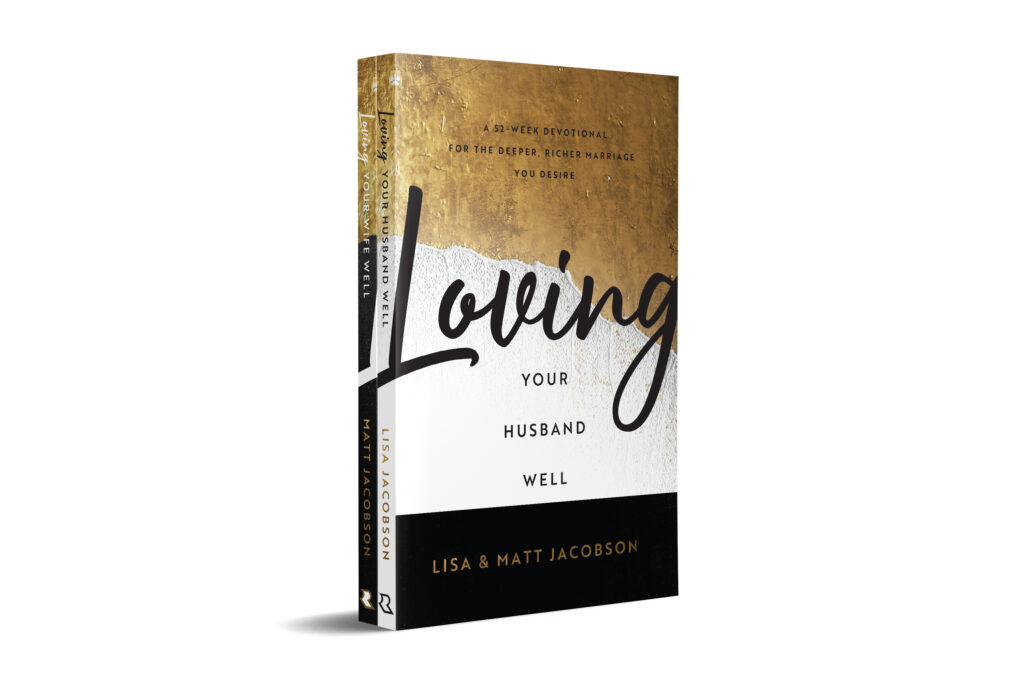 An intimate, thriving marriage is so much closer than you think.
Loving Your Husband Well & Loving Your Wife Well: A 52-Week Devotional for the Deeper, Richer Marriage You Desire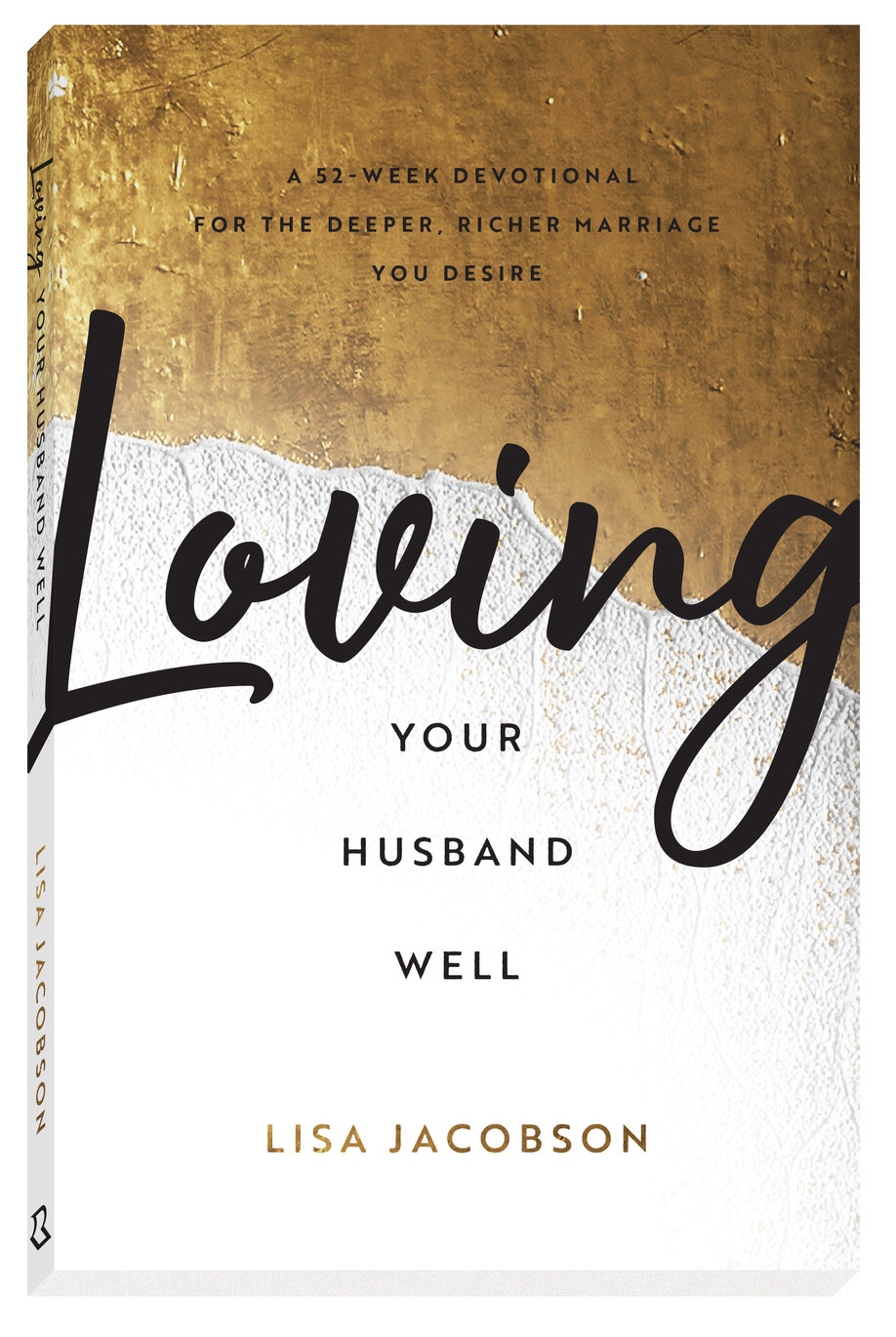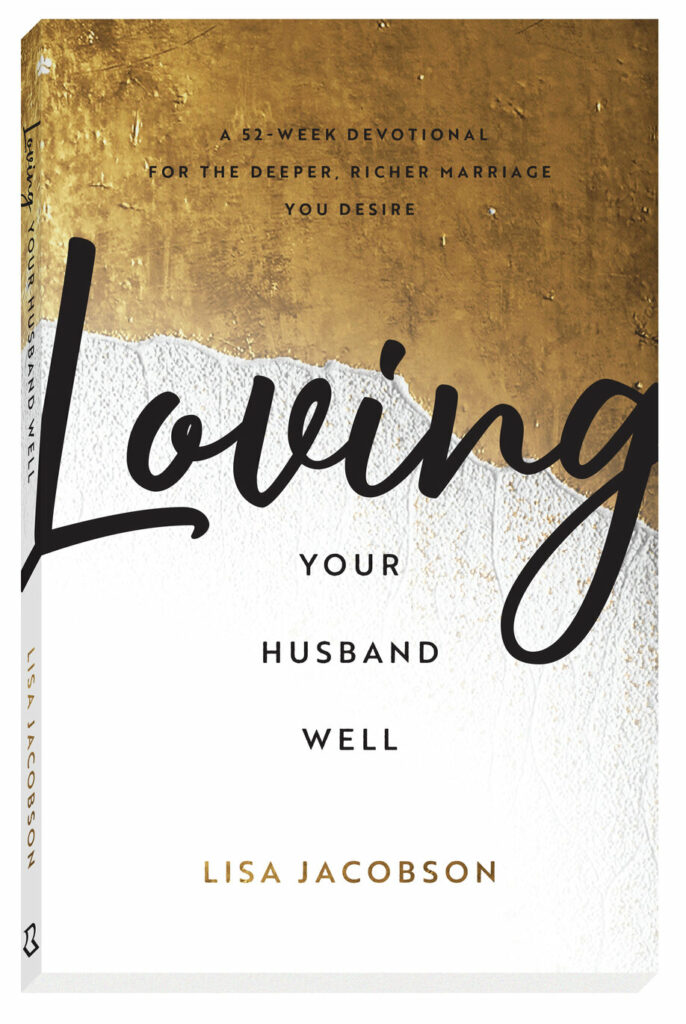 A 52-Week Devotional for the Deeper, Richer Marriage You Desire
An intimate, loving marriage is so much closer than you think

Imagine if, at the end of the year, despite your busy schedules and all the demands on your time and attention, you and your husband were more in sync, more connected, and more in love than ever before. Sounds amazing, right?

That kind of marriage is what is waiting for you as you read through the fifty-two weekly devotions in Loving Your Husband Well. Each entry includes a specific theme, related Scripture, a powerful devotion, thoughts for further reflection, practical ideas, and a prayer, all designed to help you love, cherish, and serve the man who shares life's journey with you.