Classic Thanksgiving Traditions for Any Present Day Family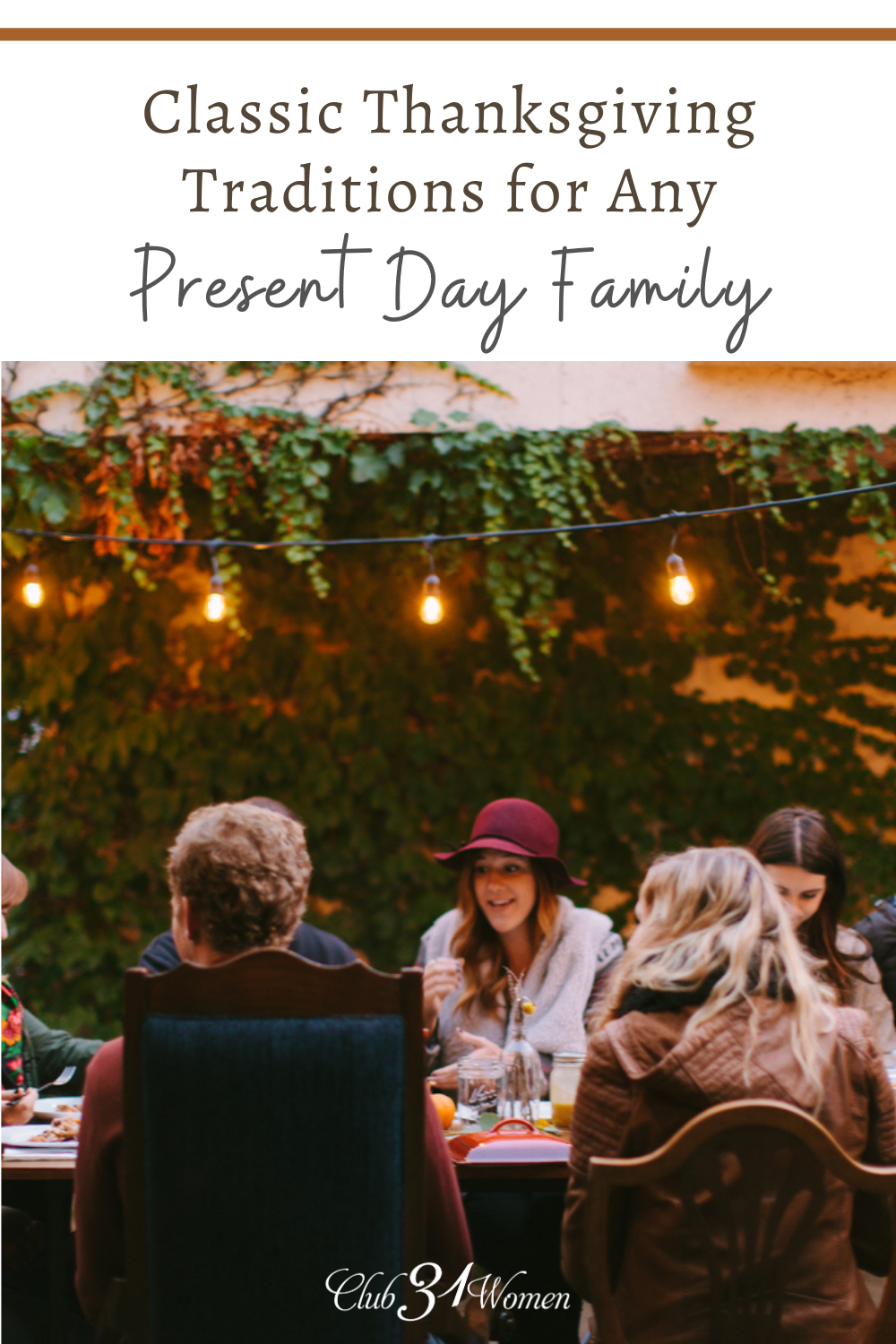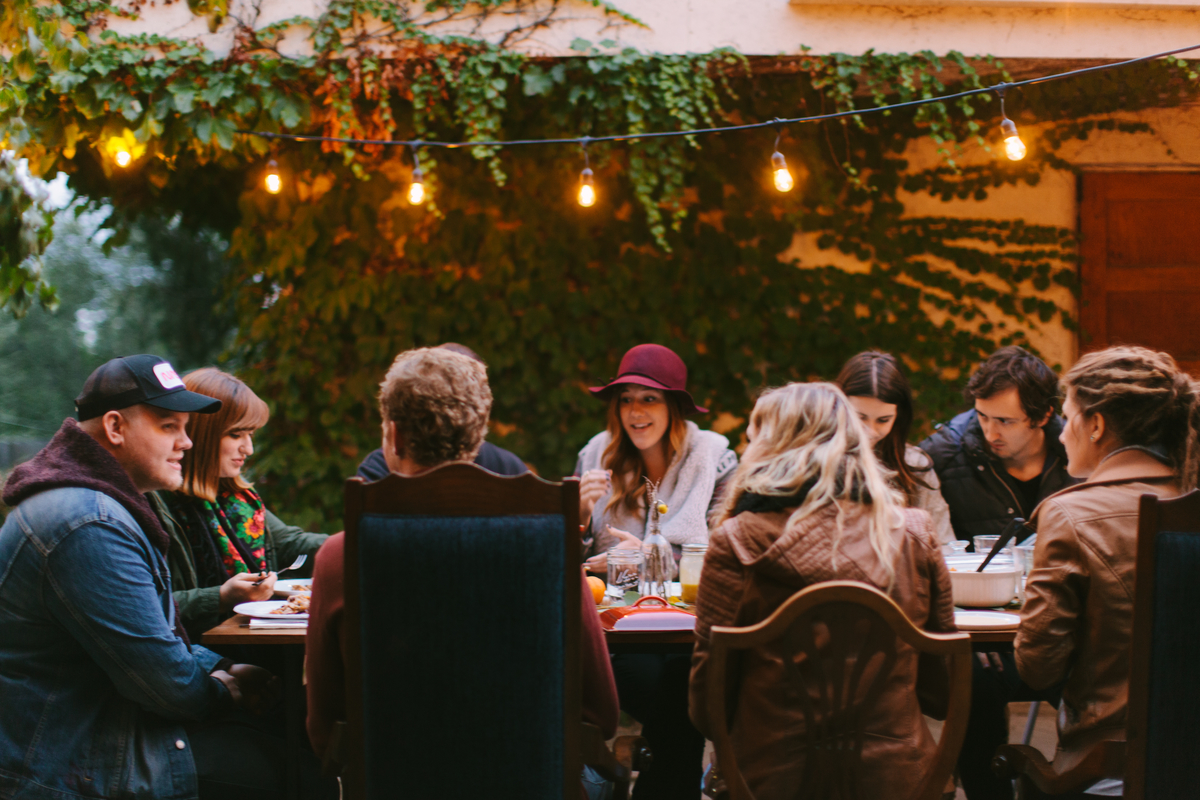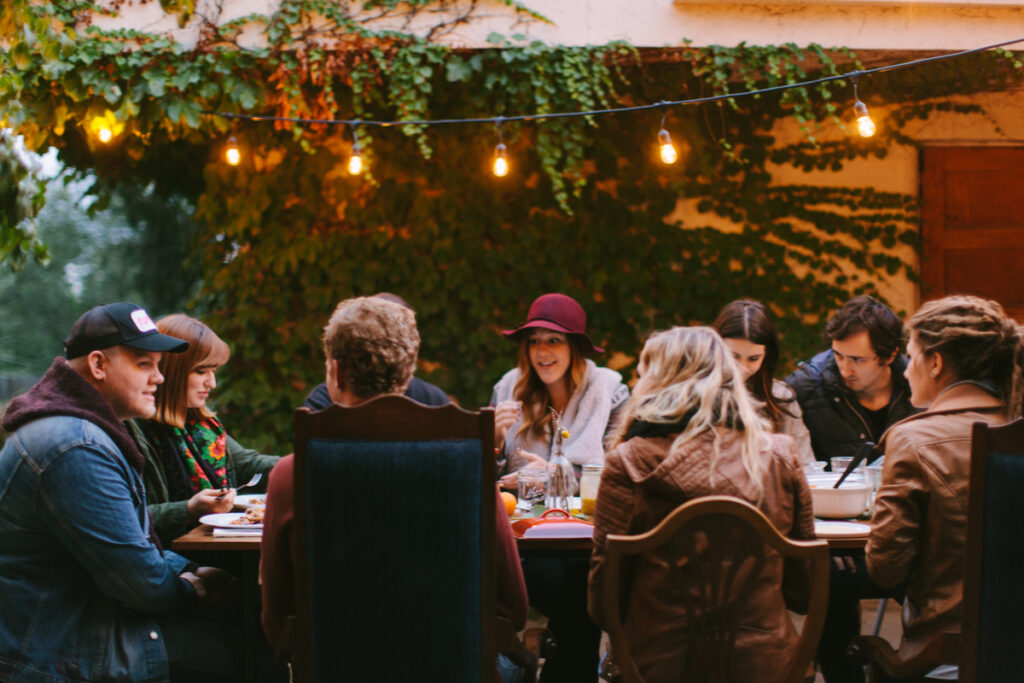 This year may call for a few new Thanksgiving traditions, wouldn't you say? 🙂
I'll admit it was a bit early, but this year I began thinking about Thanksgiving in August.
Not a lot mind you because we were in the throes of planning Laura's wedding, but I knew which of our six kids were coming with their families, so I found myself thinking about sleeping spaces and how we'd juggle it all.
For most of our children, it's an every other year arrival. We do have to share with their spouses' families. Our very average-sized four-bedroom house is hardly big enough when even half of our kids are home at once, but that is half the fun.
This year it will be both sons, their wives and four kids each, our daughter and her husband and their seven sons, and newlyweds Laura and Josh. Just having 15 grandkids ages 17 to 2 is a small army to feed!
This post may contain affiliate links through which Club31Women might get a small compensation – with no additional cost to you.  See my disclosure policy here.
Family Gatherings
But I wouldn't trade it for anything because gathering together is the best part about Thanksgiving. And what has made our family gatherings so rich are the traditions we share year after year.
Our favorite is Thanksgiving brunch. When the kids were young I wanted an easy way for our family to connect around the true significance of the Pilgrim story and the turkey dinner with 30 to 40 extended family members late that afternoon was not ideal.
Starting when Laura was 2, everyone got all dressed up—my idea of course because wearing our Sunday best elevated the moment beyond the ordinary— and we gathered around our dining room table for brunch.
I made easy to cook breakfast casseroles the day before (I'm including our recipe at the bottom of this post!) and while they were baking, Dennis and I took turns reading a story from the book The Light and the Glory: Did God Have a Plan for America? These stories of God's miraculous provision and the Pilgrim's expressed gratitude taught us and our children the importance of not just our Thanksgiving holiday but the crucial expression of thanksgiving to God for all He has done.
Stories
In 2002, I took those stories and other research I did and turned the experiences of these brave men and women and children into a much shorter, easier to read format: Thanksgiving: A Time To Remember.
Now we pass the book around to the grandchildren, most can read quite well now, and they read the stories to all the adults from beginning to the end of the book.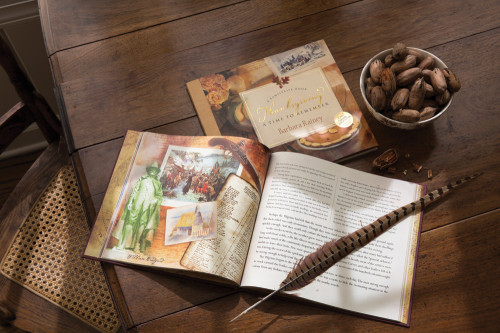 We don't just read the book; we also practice an activity copied from an experience William Bradford, the governor of Plymouth Colony, wrote about in his journal. You have probably heard the story: As winter began after that very first Thanksgiving, the Pilgrims' food supply dwindled, and starvation was near.
Though no documentation exists to verify this part of the story, tradition tells us that Governor Bradford and the other leaders instituted a daily ration of five kernels of corn for each person. The wonder of the story is that though there were deaths that winter from disease, no one died of starvation. God sustained them.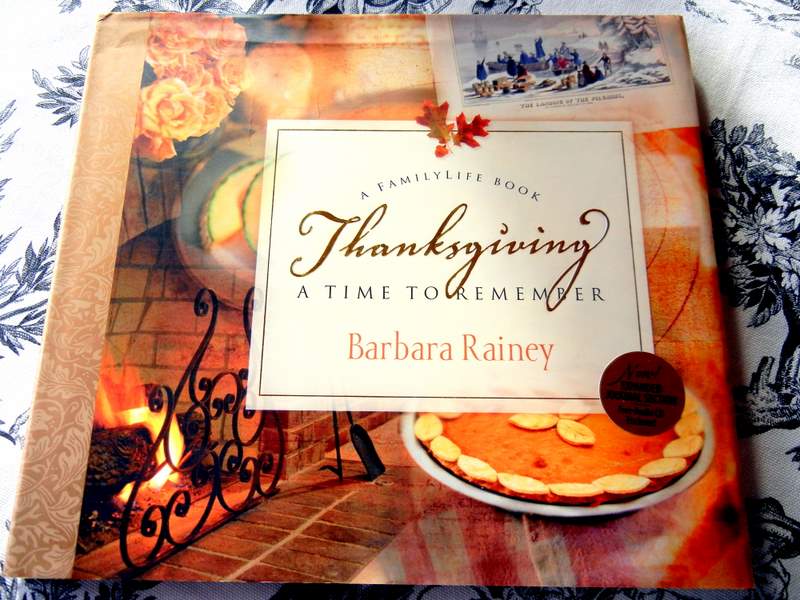 Tradition
On each plate, we always place five kernels of corn to represent the rations the Pilgrims endured. After we read the story with our family, we then pass a basket around the table, taking turns putting the kernels into the basket and sharing one thing we were thankful for over the past year. Then each person wrote down his list of five things on a card that I collect.
These cards have become family treasures. All of them are pasted in a scrapbook, over twenty years' worth of thanks to God for His goodness.
I invite you to consider reading the inspiring story, Thanksgiving: A Time to Remember, with us this year. Find it here. The Pilgrims demonstrate gratitude-filled lives that will give your children or grandchildren role models as they grow up. And who doesn't want a more thankful family?
Our best memories are with loved ones. Make some new ones this year!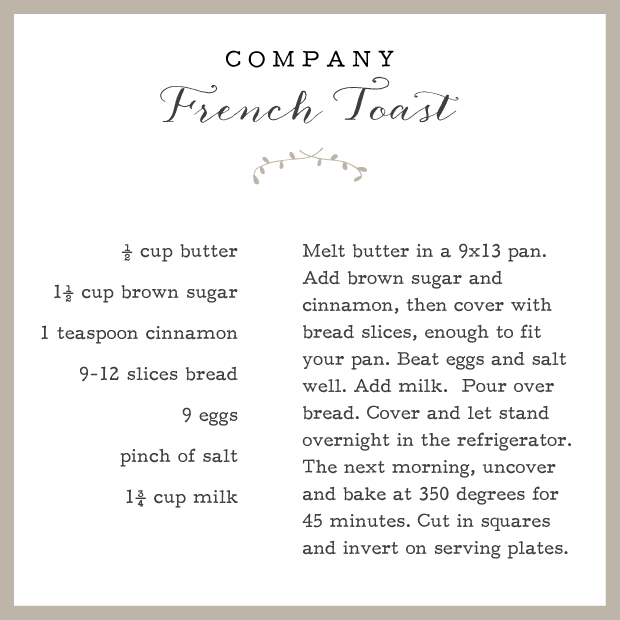 Blessings,
Barbara Rainey, FamilyLife
Save