One Simple Way to Send the Gospel with Your Children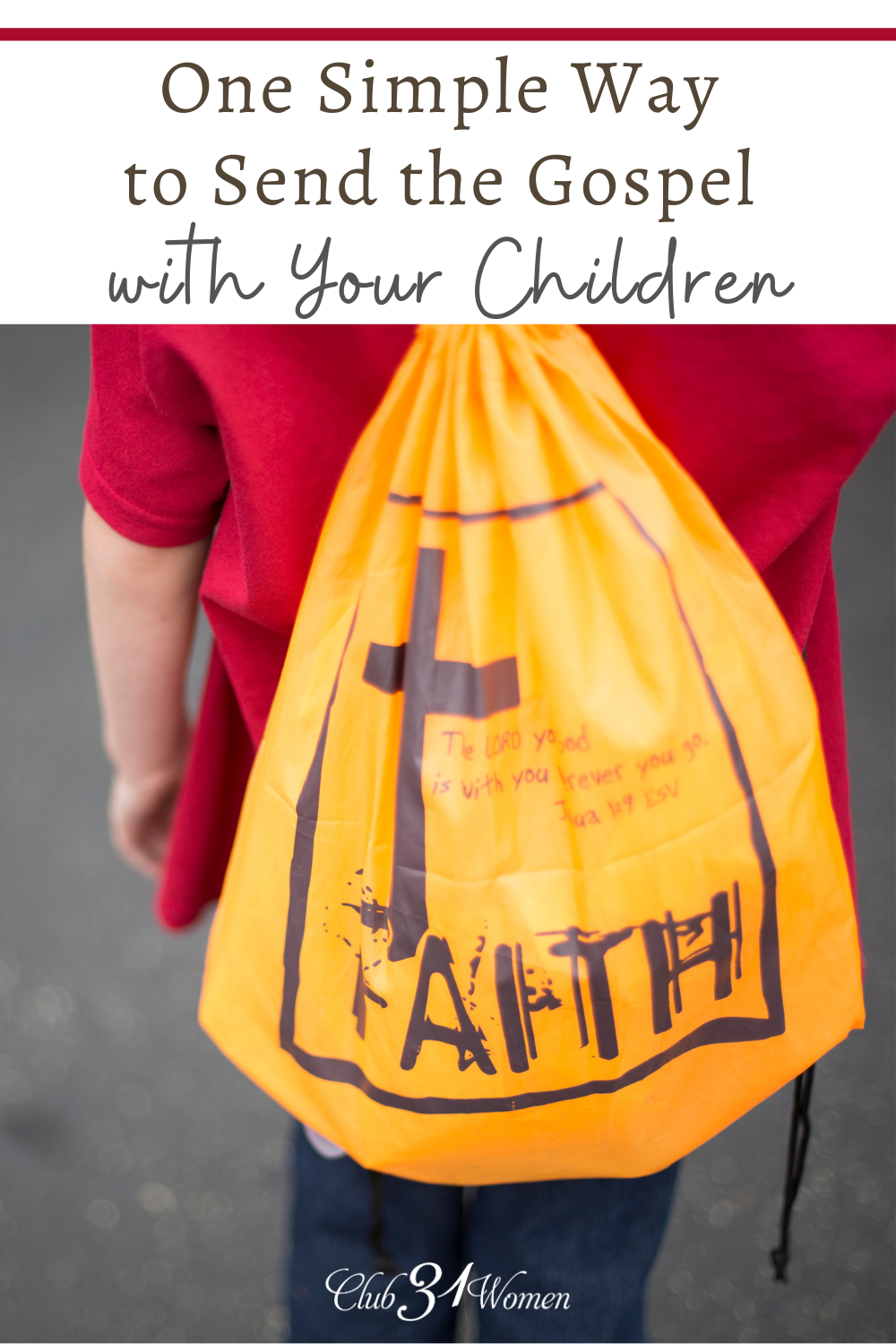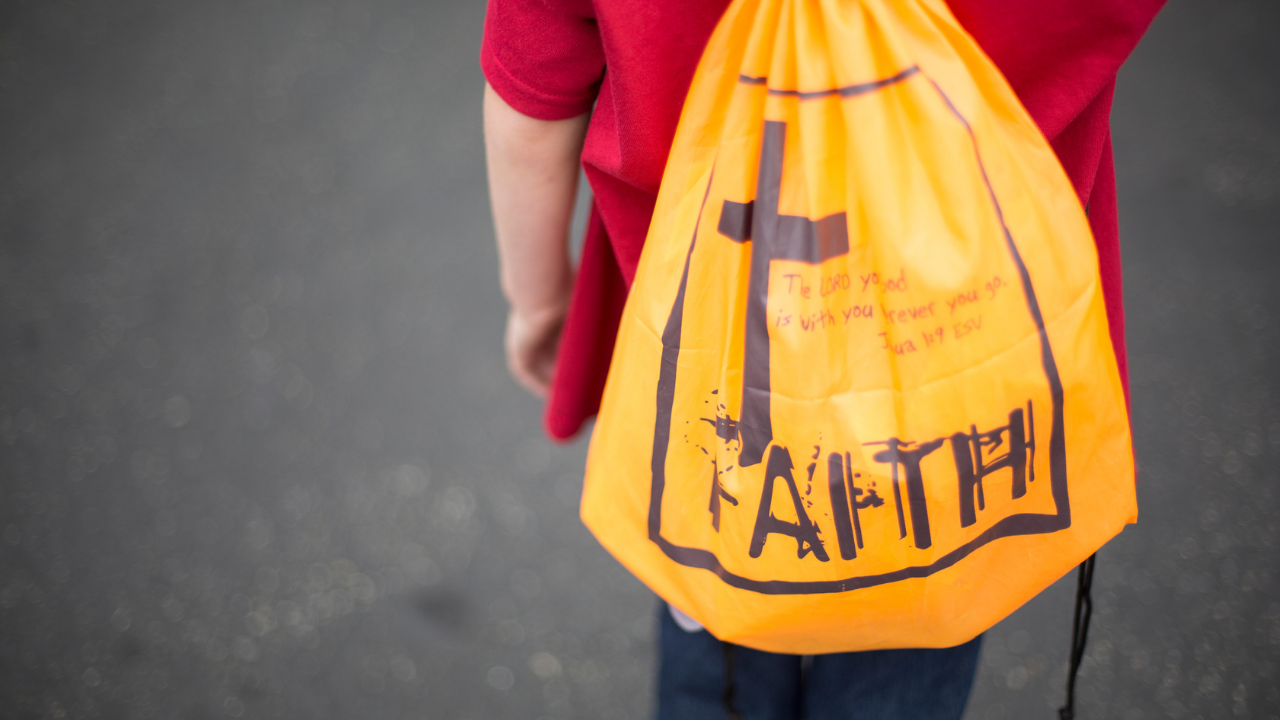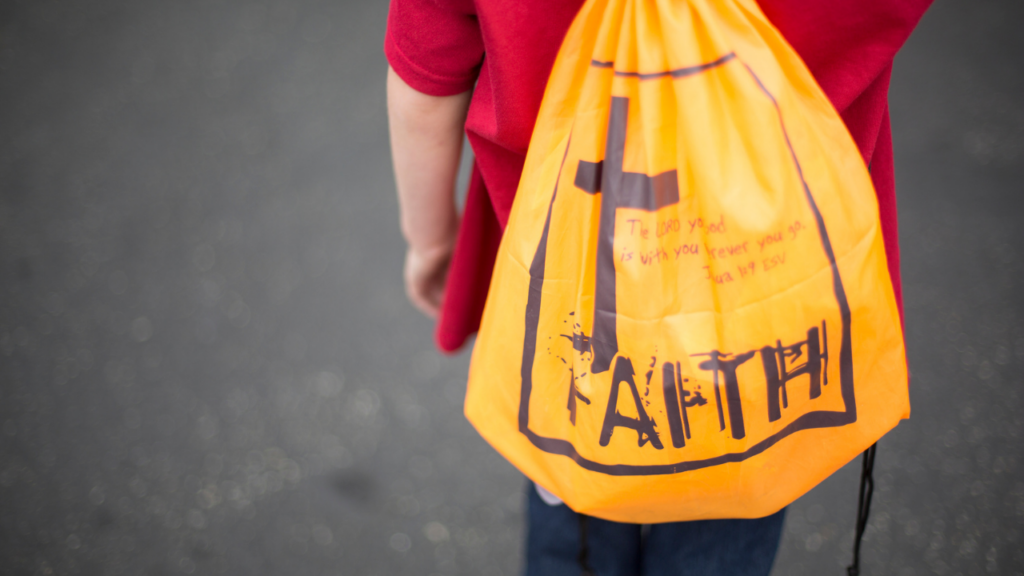 Get your children involved to spread the gospel in a very practical way.
In Panama, in 1996, if you didn't have supplies, you could not go to school.
As a mom, this breaks my heart. Honestly, I can barely relate. I'm pretty sure a few notebooks and a stash of pencils can be found in our craft closet.
But this was the reality for 6-year-old Luis, who begged his mom to buy supplies so he could go to school. When his mom said she didn't have the money and suggested he pray, that's just what he did. The next day, he was invited to a church for a special event where he received a shoebox full of gifts.
Want to guess what he found inside? A notebook and pencils. The shoebox helped Luis's family understand that God answers prayers. His mom said, "Now I know that God is real." This is the gospel in action.
As a mom, you probably know a few things about the struggle in one area or another. And you probably know that sometimes the simple things can be the most meaningful.
Simple can make an eternal impact.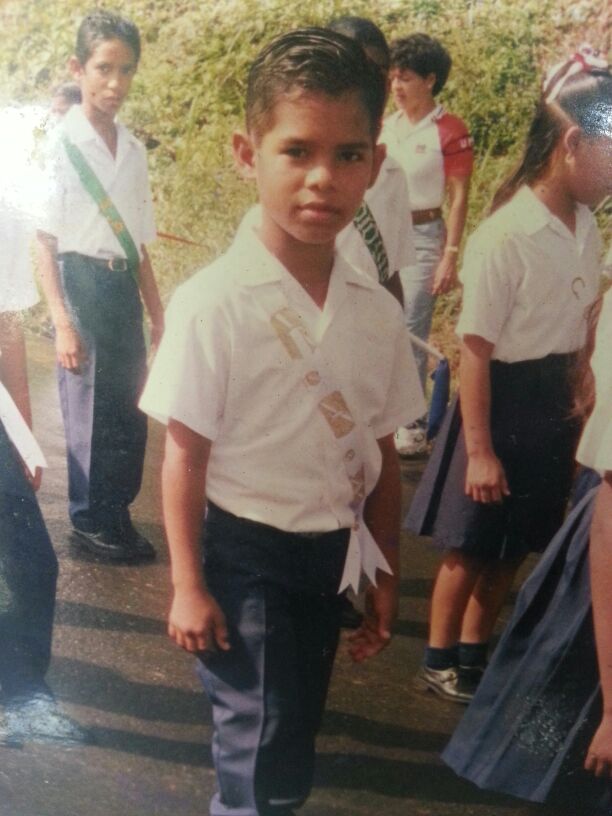 Beyond the shoebox…
But another powerful story I recently discovered comes from the Himba people in Namibia. This is where the Samaritan's Purse ministry Operation Christmas Child has seen shoebox gifts lead to a new church starting.
"Before Operation Christmas Child came, we had never heard of Jesus or knew who God was. We sought the witchdoctor for help. Now, we have abandoned witchdoctors and seek God alone in prayer and worship."
In my younger years, I'd worked with primitive tribes in Cameroon under Wycliffe, and so I am particularly moved to hear of the ministry to spread the gospel going on in similar types of places.
The truth is, there are still groups who have never heard the gospel of Jesus—where there is less than 3 percent Christianity. Whether it's among unreached people groups, hard-to-reach places, or simply wherever there are new opportunities to share the Gospel, packing and sending shoebox gifts serves to equip trained, local ministry partners for the work of evangelism and discipleship.
Even though my family has packed Operation Christmas Child shoeboxes for years, I only recently learned about the 12-lesson discipleship program that follows for so many of the children. They even receive their very own New Testament Bible—filled with colorful illustrations—at a graduation ceremony.
This all happens through local church partners who can live stay connected and disciple new believers.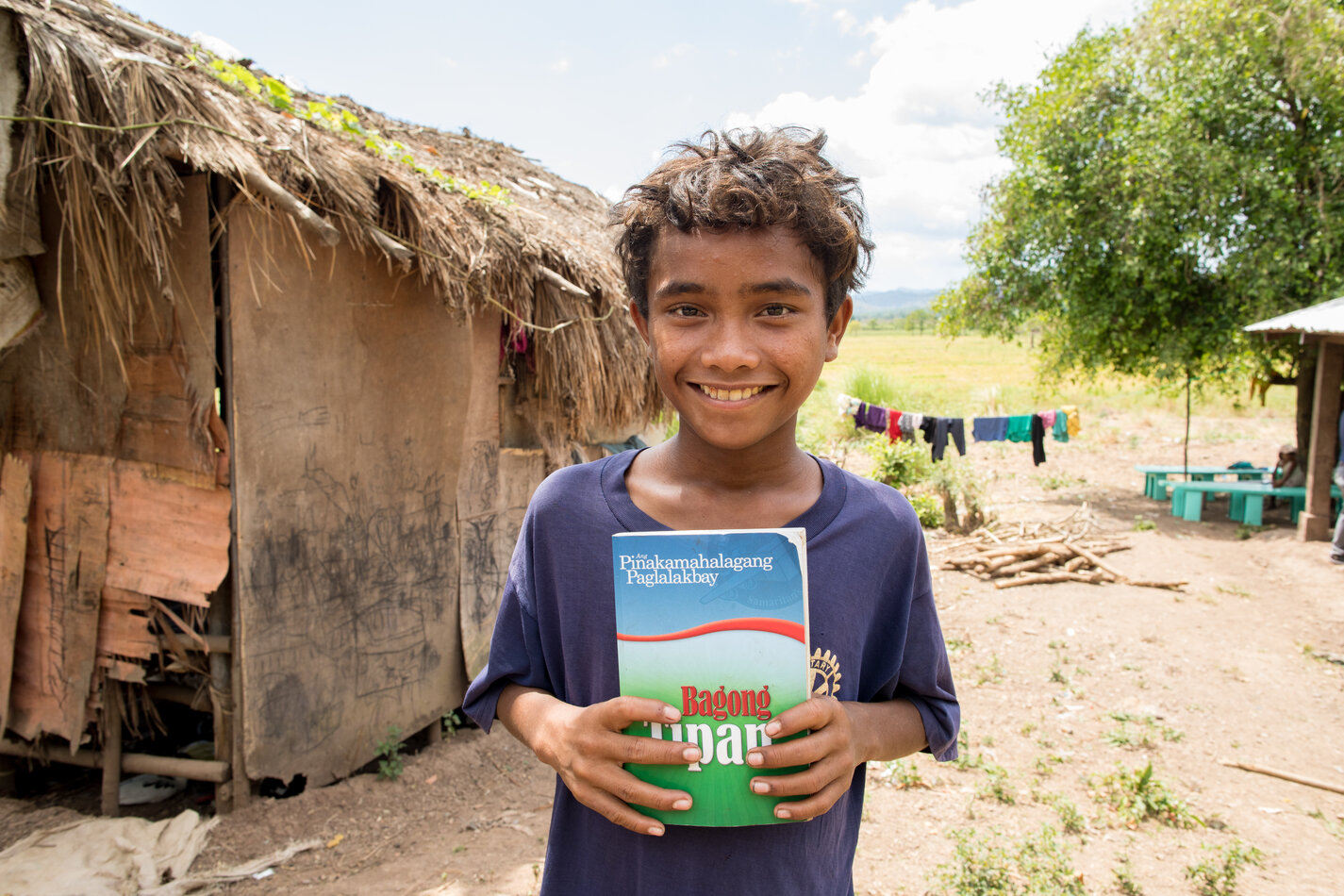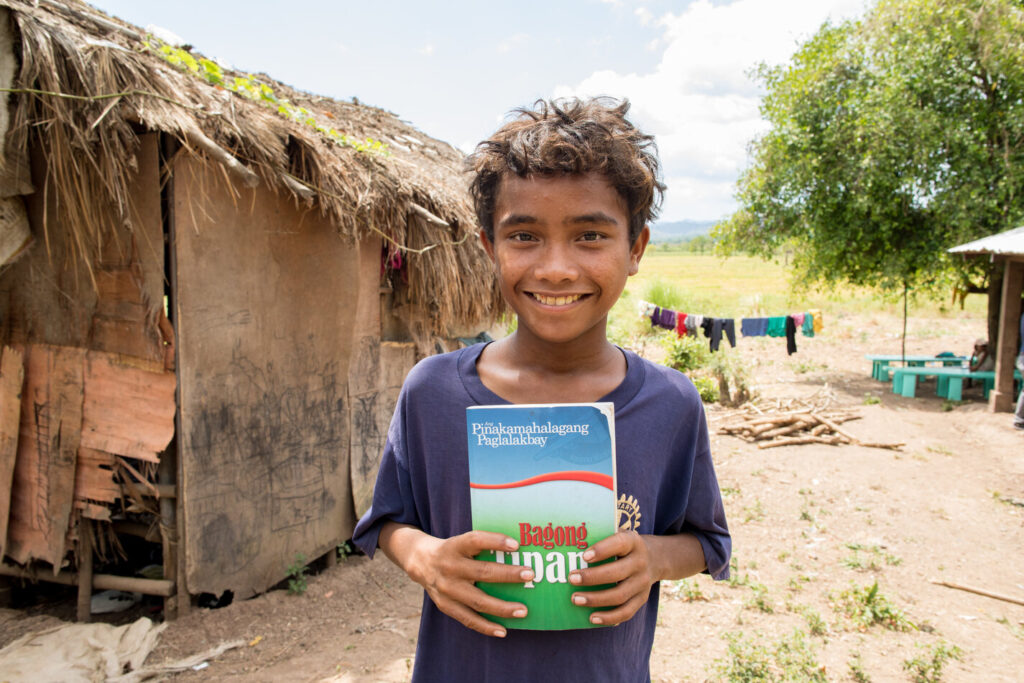 5 Reasons Why I (as a mom) love packing shoebox gifts…
1. Builds faith at every age
Our kids need to learn that God can use them no matter their age. As they're learning about the love of Jesus, they can share the love of Jesus.
2. Provides a family outreach opportunity
Whether you go shopping, build a shoebox online, or both—every family member can be an important part of packing a shoebox gift.
3. Encourages generosity and a global perspective
As a mom, this always provided a great space to be intentional in pointing my children to Jesus, in giving generously, and in understanding God's heart for others.
4. Plants gospel seeds
Even if the pencils and notebooks we pack in our shoebox gifts are temporary, the seeds we plant through these gifts of love and hope last forever.
5. Equips the church worldwide
I love that children start to see how the body of Christ can work together globally to make disciples.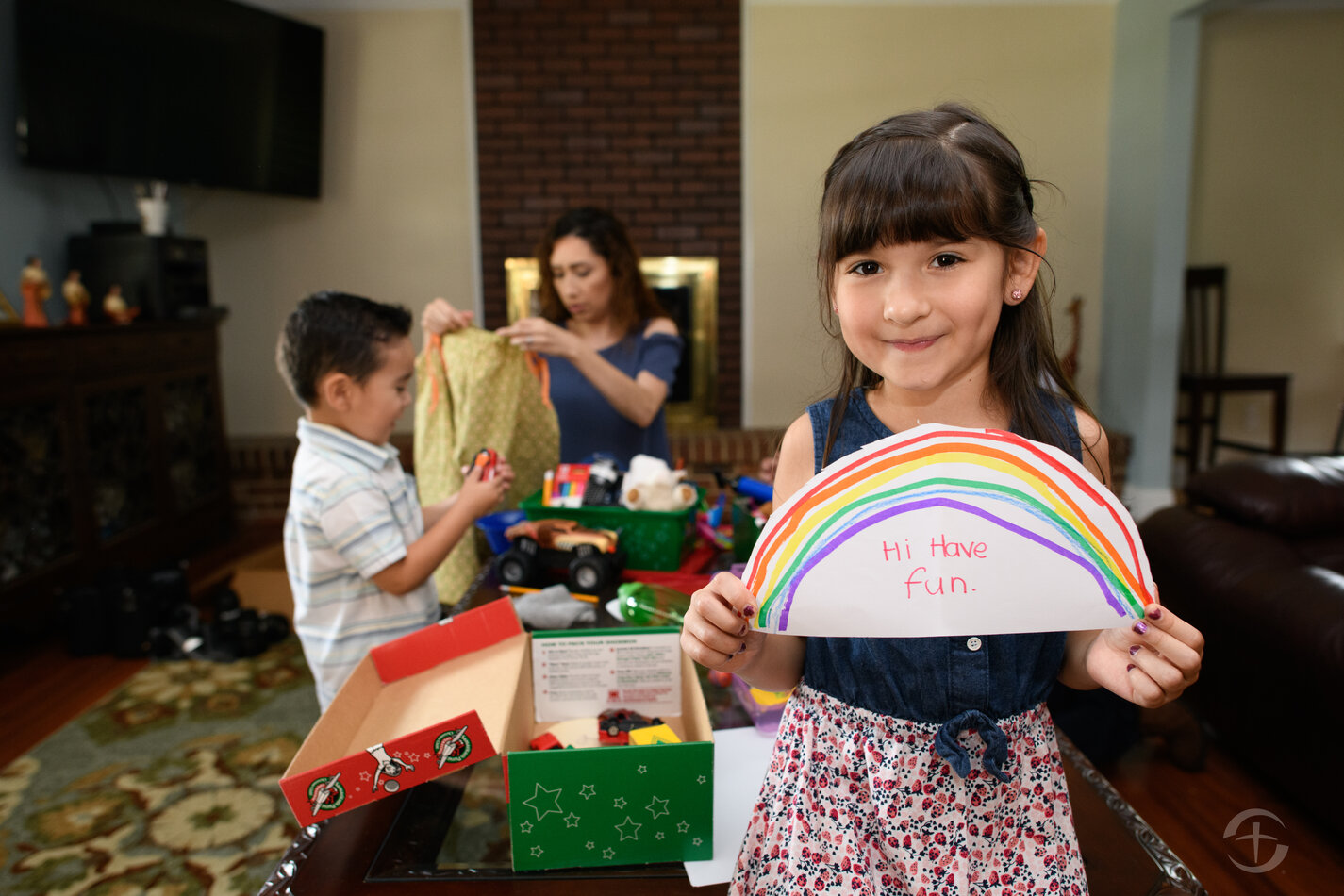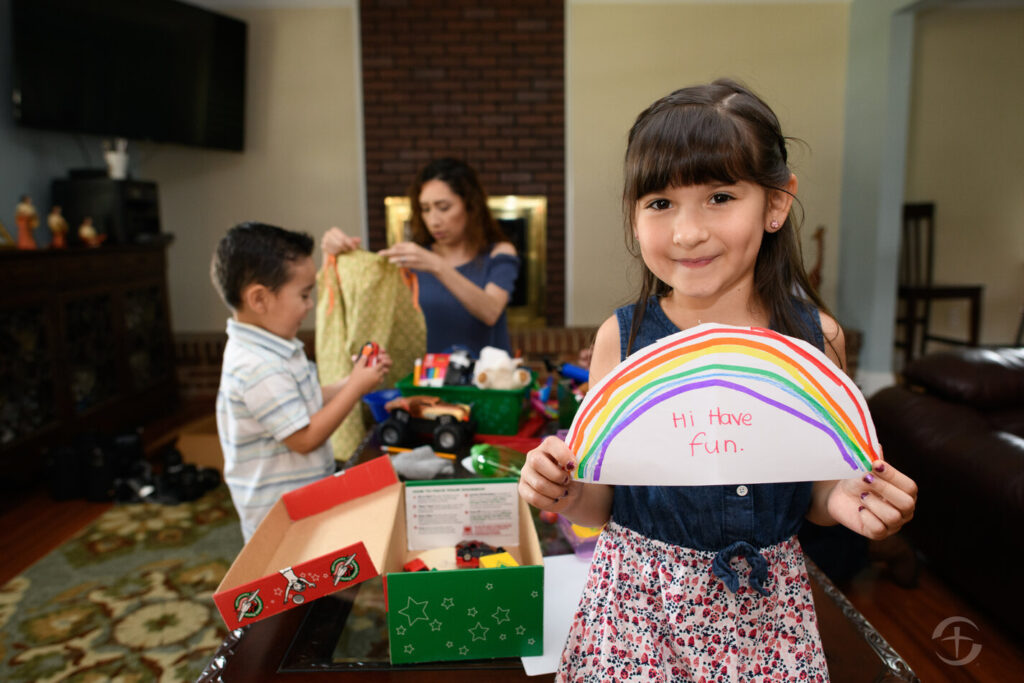 Get your kids involved hands-on…
Ask your kids to help you find an average-size cardboard or plastic shoebox. If you want to wrap it, cover the box and lid separately.
See if they'd like to pack a shoebox for a little girl or boy and decide what age category to pack for: 2—4, 5—9, or 10-14.
Take time to pray together about what gift items to pack. You may be surprised to hear what God lays on their hearts. Fill with gifts a child would love—toys, hygiene items, and school supplies! Most importantly, pray for the child who will receive your gift.
You can also include a personal note and photo. Children love to see who sent their gift!
Then bring your shoeboxes to one of 4,000 locations offering a curbside drop-off during National Collection Week: Nov. 16-23.
There's also a great option to Build a Shoebox Online. This tool lets you choose the types of gifts you and your kids want to include and even upload your own photo and letter in a few simple clicks.
It's simple and fun, but more importantly, God will use your gift to speak love and hope into a child's life.
How to Pack A Shoebox in a Pandemic
FAQ
Do we have to order red/green boxes?

No! You can use ANY average-sized cardboard or plastic box. Or, you can order preprinted cardboard of plastic shoeboxes here. Just click on "pre-printed shoeboxes" and be sure to order by Nov. 1 to receive them in time for National Collection Week!

What should we pack? Is there anything we should we NOT pack?

Everything you need to learn how to pack a shoebox gift can be found here. That includes what kind of box to use, what items can be included, how to learn the destination of your shoebox gift, and much more!

Where do shoebox gifts go?

Countries vary from year to year. If you make your shoebox donation online through Follow Your Box, you can discover the destination of your shoebox.

Where should I take my packed shoebox gift?

There are more than 4,000 Drop-Off Locations around the United States during National Collection Week, the third week in November each year. Find the location nearest to you here.

Is there still time?

Yes! National Collection Week is Nov. 16—23 so start packing shoeboxes with your family now, and remember you can pack year-round too.

What happens after my shoebox gift is delivered?

Operation Christmas Child's local ministry partners distribute your shoeboxes to children in their communities. After receiving shoebox gifts, many boys and girls are invited to enroll in The Greatest Journey—a 12-lesson discipleship program. Where long-term, caring relationships with children and families can grow by sharing the love of Jesus Christ.

How do I get more details?

For more stories, ideas, and resources, head over to org/occ.
Ready to Start Packing Shoeboxes?
Here's the thing. Even during a global pandemic, Samaritan's Purse wants to collect more shoeboxes than ever before, because now more than ever, children need hope! They need to hear the gospel of Jesus.
Maybe you have needed hope, too. Maybe your mode of serving and plugging in has looked totally different lately. And if so, this is exactly the kind of simple and fun opportunity you need to make an eternal impact as a family and to start some meaningful conversations with your kids.
Our family has been packing shoeboxes for Operation Christmas Child with our church family for over 10 years now. It's become a highlight of the year for all of us—parents and children. We all gather around a table and talk and laugh while we pack. The children love giving something and feeling like they're part of something truly meaningful. And I'd have to say; I feel the same way.
Are you ready to get started? Happy shoebox packing!
National Collection Week is Nov. 16–23, 2020
*For more information on how you can help with Operation Christmas Child, here's HOW!
In His grace,
Lisa Jacobson
* I was thrilled when the people from Samaritan's Purse approached me about sharing my experience with Operation Christmas Child with you. So while this is a partially-sponsored post, please know that the content and opinions expressed here are entirely my own. (See my full disclosure here)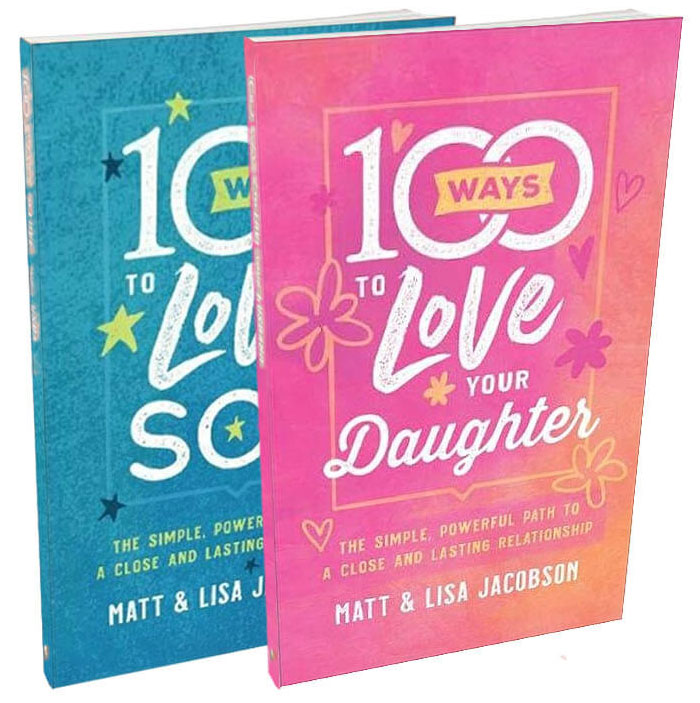 100 Ways to Love to Your Son/Daughter
You love your son and daughter–but that doesn't mean you always know the most effective ways to show that love, ways that will connect with their hearts, and stick with them no matter what life throws their way.
These practical books by the authors of 100 Ways to Love Your Wife and 100 Ways to Love Your Husband give you 100 specific, actionable ideas you can implement to show love to your children, no matter what age they are.
The best part? The short, bite-sized readings make it easy to start right now!