Why You Should Share Your Past with Your Children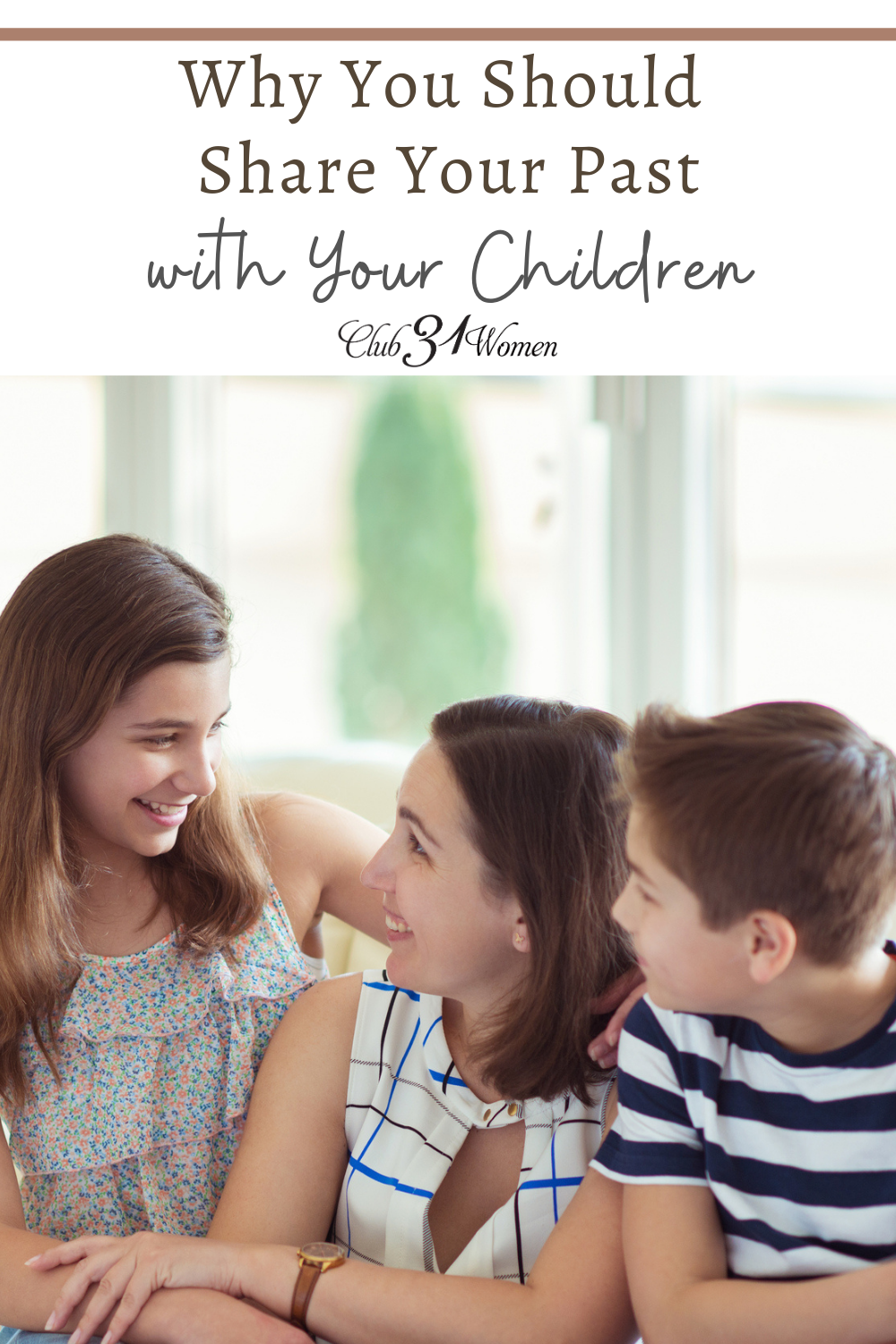 There is an immense value when you share your past with your children. They can witness God's faithfulness in your life.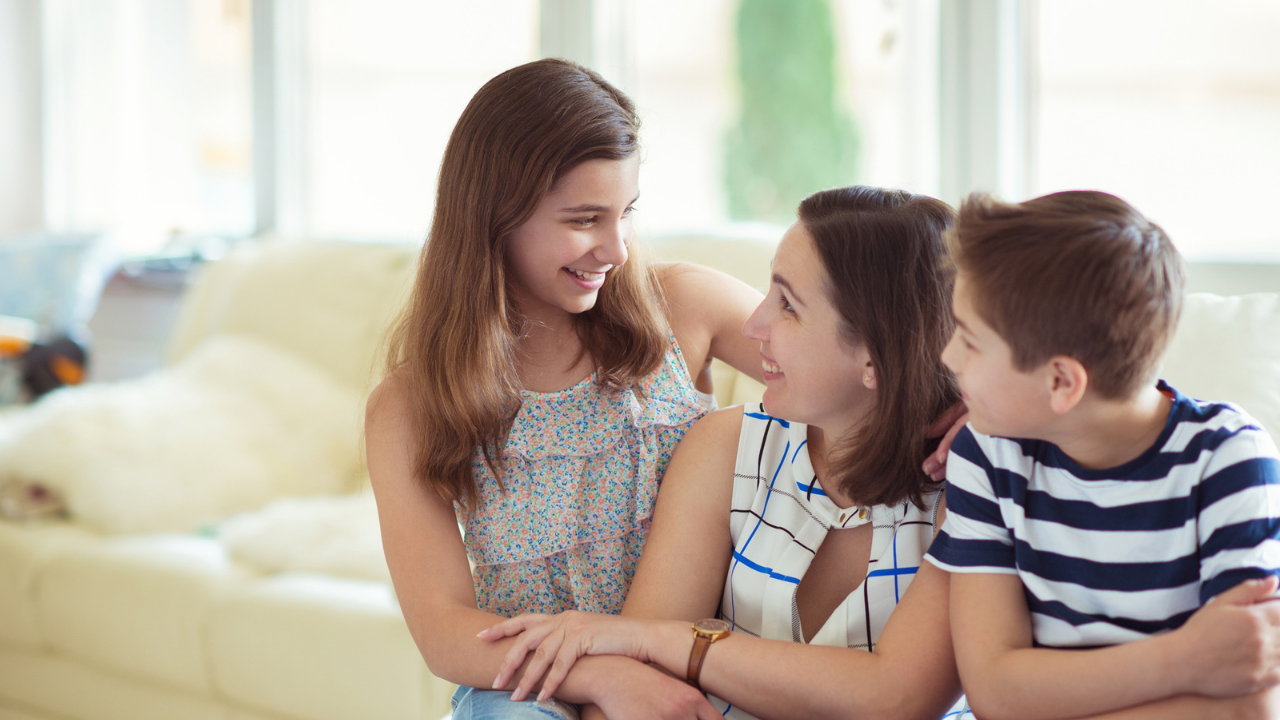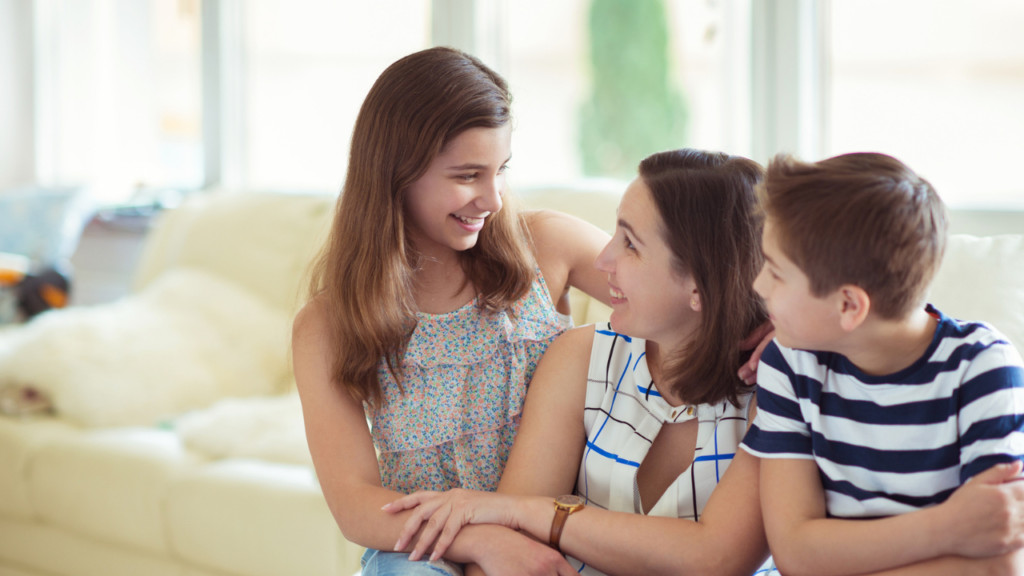 I was so excited about Christmas that year!
At age 12 I was chomping at the bit for something super special. I'd dreamed about it. Added it to the top of my list for my parents and anxiously awaited Christmas morning. I just knew that I would find it under the tree.
My cherished prize that year … a see-through telephone!
The main character in one of my favorite shows had one just like it and I'd been drooling over it all year long. And my parents did not disappoint me.
It was so exciting to have that gift. My very own phone in my room! It didn't matter that I didn't have anyone to call.
Remembering that Christmas always puts a huge grin on my face. As I retold the story to my boys they looked at me like I was nuts.
"Mom, did you really get excited about that ugly piece of plastic?"
Children do have a way of keeping you humble at times, don't they?
Sharing my past with my children
That evening I listened to one of my boys lament how hard it was being a teenager. And how there was no way that I could understand.
I try my best to listen more than I talk with my older 2 boys. You see, I'm very prone to lecture. But when I do, I miss opportunities to connect with my boys.
That day, I shared my story of the cherished plastic phone with my boys. They laughed at me. I laughed with them.
As the laughter calmed down, I took a chance and shared something more personal. I told them a little about what life was like for me as a teenager.
It wasn't a lecture. I just wanted them to know that I heard their pain and could relate.
"Mom, I didn't know that. Guess you do kinda understand. You didn't even have internet when you were my age."
I've learned over the years the importance of sharing my past with my boys.
It helps me to remember – sometimes I'm so busy being mama, and teacher, and business owner that I forget what it was like to grow up. The emotions that I wasn't sure what to do with and the struggle to be my own person.
It helps my boys to hear me – every time I slip into lecture mode they stop listening. Their eyes glaze over and they immediately go on the defensive.
It helps us to connect – shared memories and stories help us bond together as a family. We have dozens of private jokes from our shared stories over the years.
From Funny to Faithfulness
Those funny moments and shared memories do more than connect our hearts. It helps my boys to see their mother as a person. Someone with feelings and struggles.
It also gives me an opportunity to share a little of my faith journey and God's faithfulness. I don't have to preach to my boys. I can just share my stories. Little glimpses from my past, lessons learned in hard parts of life that all point to a faithful God.
I've shared about my struggle with fear as a child and I found comfort in my favorite Psalm
I've opened up about feeling like an outcast as a teenager because of my faith
We've gone to scripture together in search of guidance and wisdom in some hard situations
In return, my boys have shared their own struggles with me. Their doubts and questions about God, battles with anger and frustration. Even issues with some of the friends and peers.
Long after I'm gone I hope my boys remember how crazy their mama was over a see-through plastic phone. But more than that I want them to remember how crazy their mama was about God. When I share my past, I am more apt to make a connection.
Blessings,
LaToya Edwards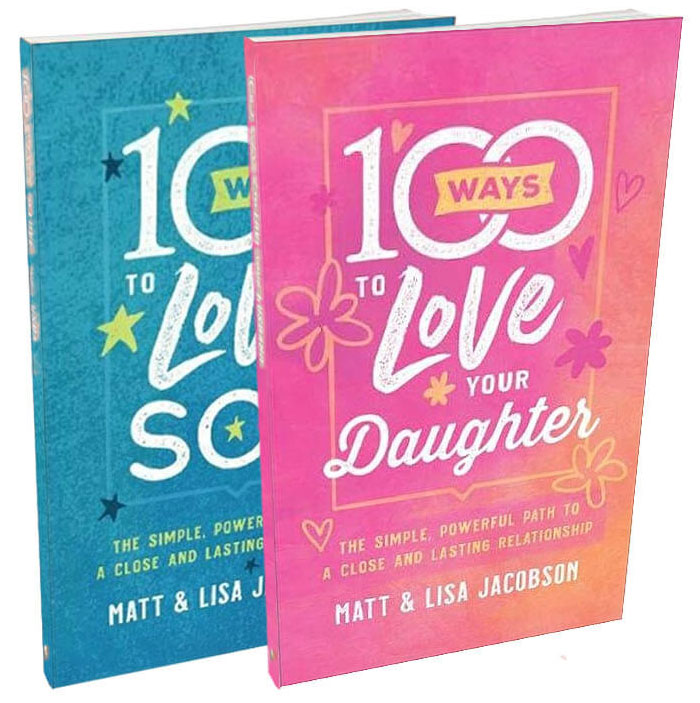 100 Ways to Love to Your Son/Daughter
You love your son and daughter–but that doesn't mean you always know the most effective ways to show that love, ways that will connect with their hearts, and stick with them no matter what life throws their way.
These practical books by the authors of 100 Ways to Love Your Wife and 100 Ways to Love Your Husband give you 100 specific, actionable ideas you can implement to show love to your children, no matter what age they are.
The best part? The short, bite-sized readings make it easy to start right now!