How To Declutter When You Want To Keep Everything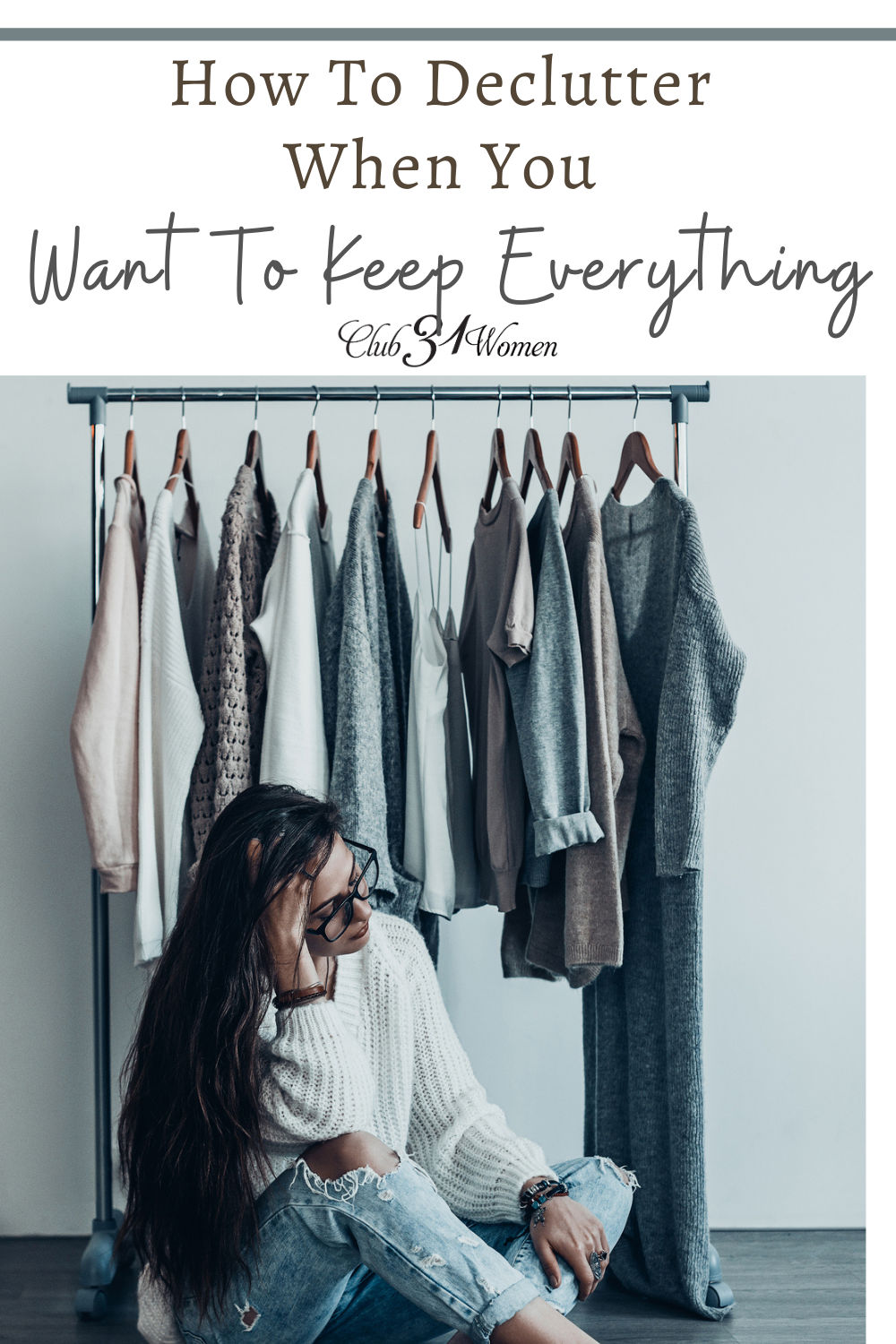 It can be difficult to declutter when you are able to justify a reason to keep everything. But what if we began to think differently?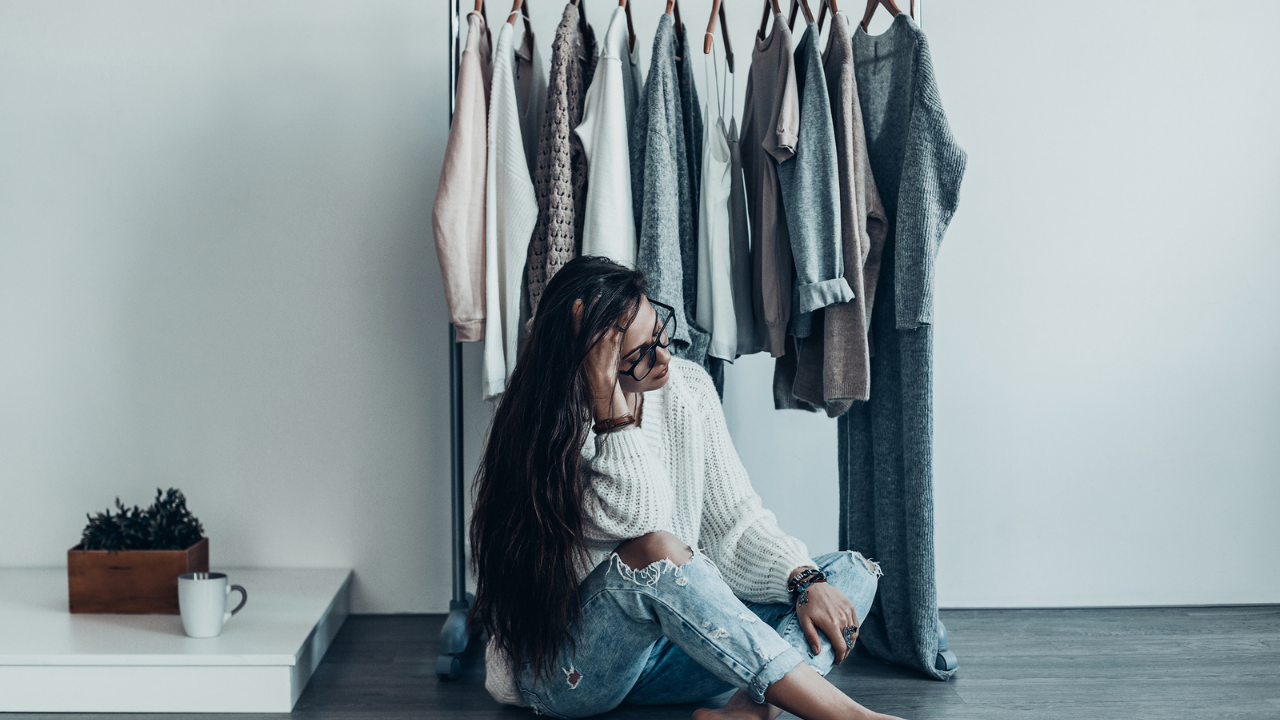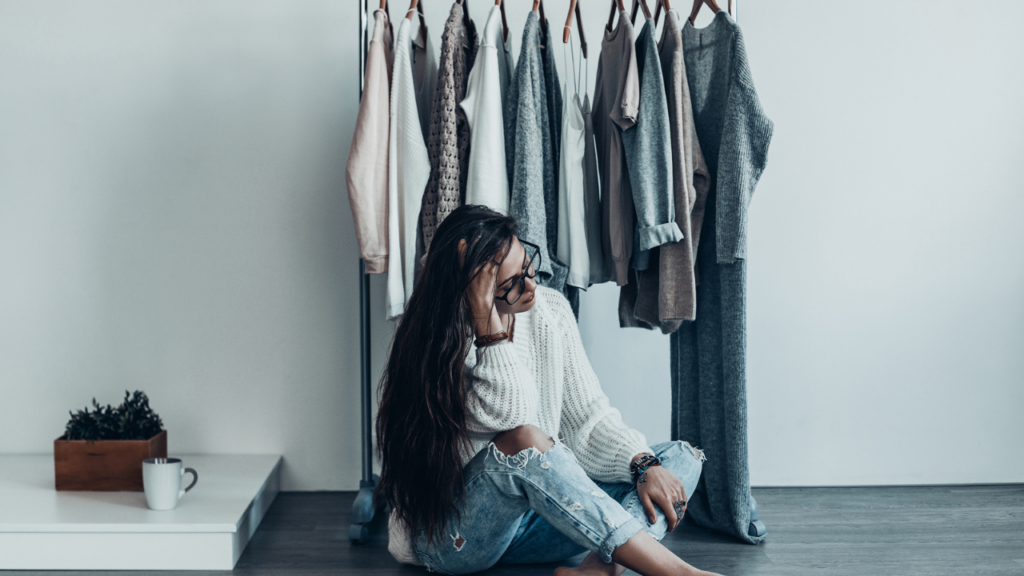 You want to declutter but you have a hard time letting anything go.
Has this ever happened to you?
You start organizing and then get stuck, unable to make a decision about what to keep and what to let go of?
You really want to clear the clutter, free up some space, live lighter but once you start thinking about an item you find all sorts of reasons to keep it…
It was a gift.

It was my grandmother's.

I loved it.

We might need it.

It was expensive.

It's still got a lot of life left in it.

I really should use this.
Then, you walk away and avoid making any decisions.
My clients tell me stories like this all the time. I do this myself when I walk into my closet thinking I really need to get rid of some clothes. I look at a shirt, can't make a decision and walk back out thinking, "I'll do this later."
So how do we change it? How do we let things go?
Trust God More
When I fully trust that God will give me all I need when I need it, I can relax into the miracle of it. I begin to watch for His provision. I rely more on Him providing for me in the most unique ways instead of holding tightly to all my stuff thinking I might need it.
It becomes a fun adventure to see how God provides for our family. He's provided a punch bowl to use at my kids' graduations via my neighbor. He provided my daughters each a queen bed frame and mattress from a client needing to downsize.
My kids have found themed outfits for Hawaiian day and plates and kitchen items for a first apartment from the thrift store. We found those things because someone decided to donate there.
Be a Good Steward.
One of my clients shared that if she could find someone really in need she'd feel better about donating her things. But, she wasn't finding the right "needy" person and things were building up and the piles "in waiting" were overwhelming her. Instead of being generous and sharing her things she was holding onto them and keeping others from them.
What if our job was to release it all to God and then trust that He would get it to the right person?
"give, and it will be given to you. Good measure, pressed down, shaken together, running over, will be put into your lap. For with the measure you use it will be measured back to you." Luke 6:38 (ESV)
I've had several clients share they didn't want to give their valuable things to the local Thrift Store. They didn't want someone coming to their garage sale that was going to find something nice and resell it. They only wanted it to go to someone who really needed it.
Isn't that interesting! My question is always…
What if the most needy person shops at the local thrift store?
What if the most needy person is providing for her family by shopping and reselling items?
If you can give to someone you know needs something, wonderful! But don't miss the opportunity to release it to God and allow Him to miraculously provide for another.
My client now chooses one place to give, intentionally "releases" her things to the Lord, and trusts that HE will get them to the person who needs them. She has been able to donate so much more because of this trust, this stewardship, this abundant generosity.
Think Differently
In order to trust more and grow in generosity, we need to think differently. I like to "try on" thoughts and then see how they feel in my body. Here are some thoughts for you to consider. The feelings they create for me are in CAPS.
I trust that I'll always have enough. ABUNDANT

I trust God will provide everything I need when I need it. PEACE

I trust that God will get this to who needs it most right now! GENEROUS

I trust that He will give me the courage to release this. BRAVE

I trust my decision to let this go. CONFIDENT, WILLINGNESS TO GROW

I trust I will have the memories that bring me joy. FREE

I trust that my future will be FULL of joy and opportunity! EXPECTANCE

"

And my God will supply every need of yours according to his riches in glory in Christ Jesus." Phil 4:19 ESV GRATEFUL
Practicing a new thought like one of these will begin to change the way you think. Scripture memory is a great way to believe new thoughts and think differently.
What about you?
What would change in your life if you practiced and embraced the thought He will always provide exactly what I need when I need it?
How can you give generously with the things you already own?
Learn more about an abundant mindset in the book Life Without Lack by Dallas Willard. Based on psalm 23:1 – the Lord is our shepherd, we lack nothing.