How to Be Content with Your House And Things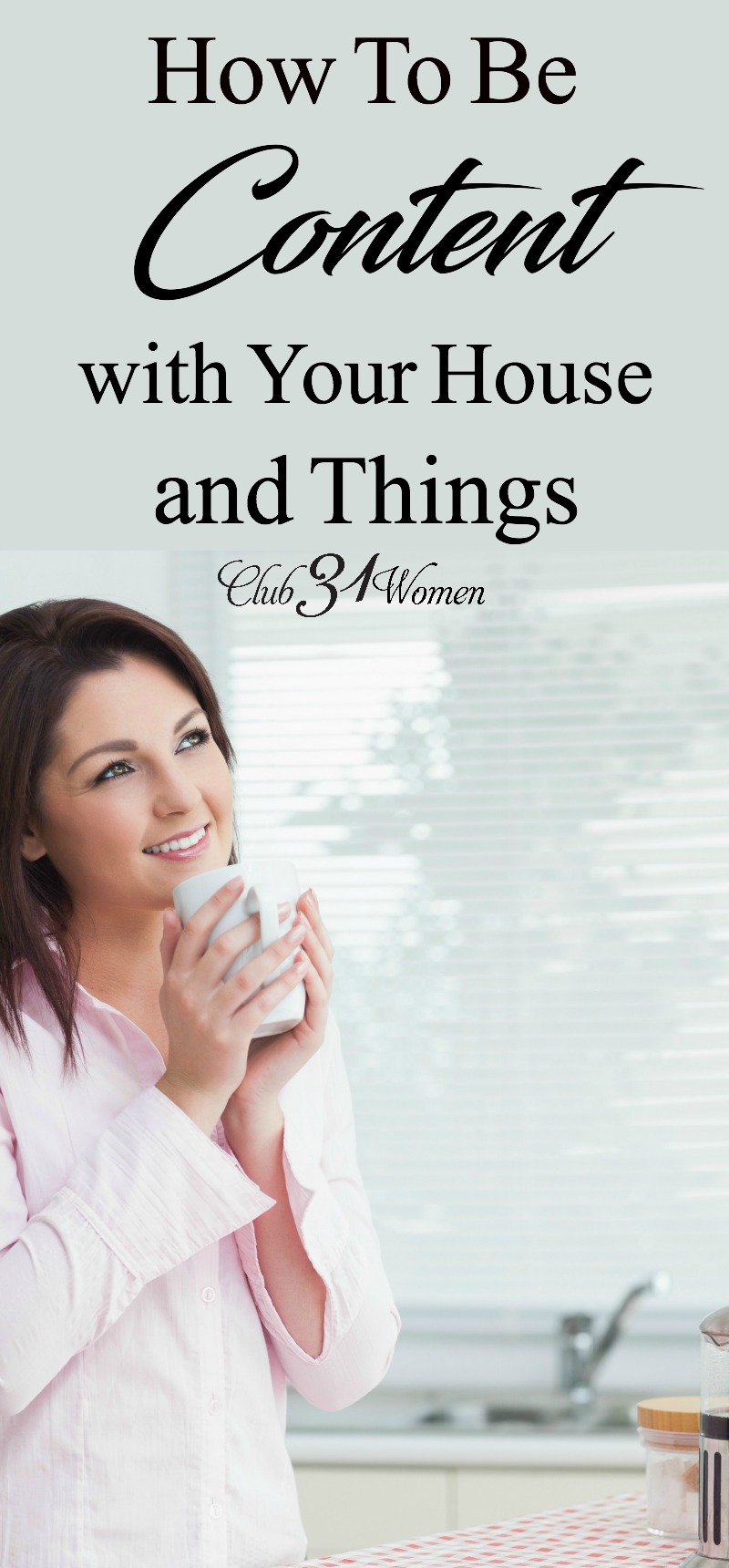 How can we be content when it feels like everyone has something better than us?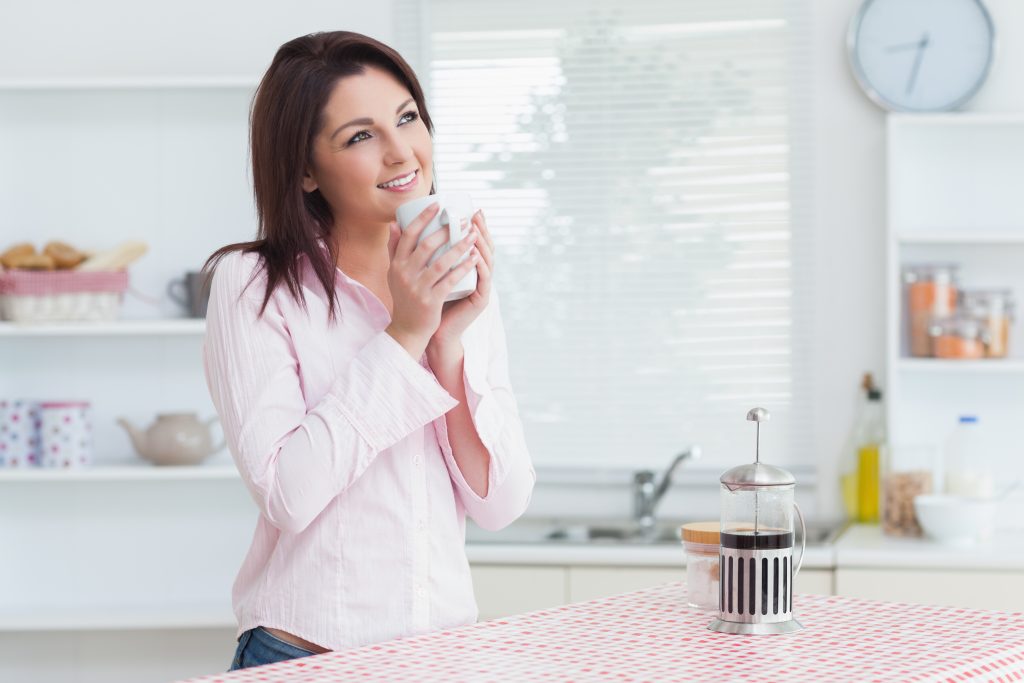 I followed Google maps all the way to a beautiful new home west of town, where a bunch of us girls gathered for a birthday party. This home was so new that there wasn't even finished landscaping yet. Inside were beautiful chandeliers and one of those trendy barn doors that slid open to the office.
This morning I put on old work clothes because I've been spring cleaning my own home. But today everything looks so old and ugly. Mismatched, hand-me-down furniture sits all tired in every room. Walls need paint. Floorboards are scuffed.
One room has wires dangling from a smoke alarm that needs to be replaced.
Another room has a doorstop that has stripped its hole and now sags onto the carpet.
An upstairs bedroom has a piece of furniture strategically placed, over the spot where a large dollop of navy blue paint hit the carpet years ago.
This post may contain affiliate links through which Club31Women might get a small compensation – with no additional cost to you.  See my disclosure policy here.
Perspective
I plopped down in the $5.00 garage sale chair I had kind of refinished for our bedroom and let my unhappy eyes judge every flaw and every old, used piece of furniture. My mind went to that beautiful new house I had been in the night before, with its unmarred paint and new cabinets and Magnolia-worthy furniture.
Jealous.
But not jealous for long.
Downstairs by the couch sat the book I had been reading over the weekend. A friend had given me Hunting Eichmann: How a Band of Survivors and a Young Spy Agency Chased Down the World's Most Notorious Nazi, by Neal Bascomb. "You have to read this," she said.
And while I read it over a few days, I scrolled through Holocaust remembrance posts on Facebook. I listened to the stories of men and women whose parents had lost their entire families because of Eichmann's "Final Solution" to exterminate the Jews.
Saw the skin and bones of Jewish children in Ghettos. Children who were purposefully being starved to death and who were soon to be herded onto cattle trucks and then into gas chambers.
How could I think long about my mismatched furniture and scuffed floorboards?
My thoughts flipped to gratitude for my house and all that was in it.
Aware of the Suffering
For me, this awareness of suffering in the world has been my key to finding contentment with what I own. In fact, it has fueled my determination to use the items in my house until they are no longer useable, even if I can afford to replace them someday.
There are other images in my mind, such as the view I had from an El Paso highway, looking into the squatter's shacks on the Mexico side. Or the one-room huts I saw families living in, in Kampala, Uganda. Dirt floors. No electricity. No water. No master bedroom with en suite.
When I maintain a large view of the world, I then see my house as luxurious. I thank God for the bed and the furniture and for choices of clothing in the closets. We have a warm, dry place to sleep at night, with shelves full of food and running water.
We are rich.
So if you find yourself grumbling about your house and how it's more fixer than upper, I encourage you to step back, very far back, and see what people are experiencing in the rest of the world. Look at pictures of a refugee camp. Then look again at where you are.
Let us thank God for what we have.
With love from Montana,
Save
Save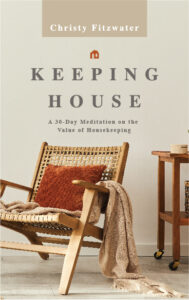 Christy has been keeping house for over 30 years and has found ever-deepening value in this role, especially as a way to navigate the painful season in which we find our world. This book is a gentle invitation, to walk with Christy through vacation rentals and refresh your heart and mind on why housekeeping is so important.
Find Keeping House on Amazon →