Helping Your Children Study the Bible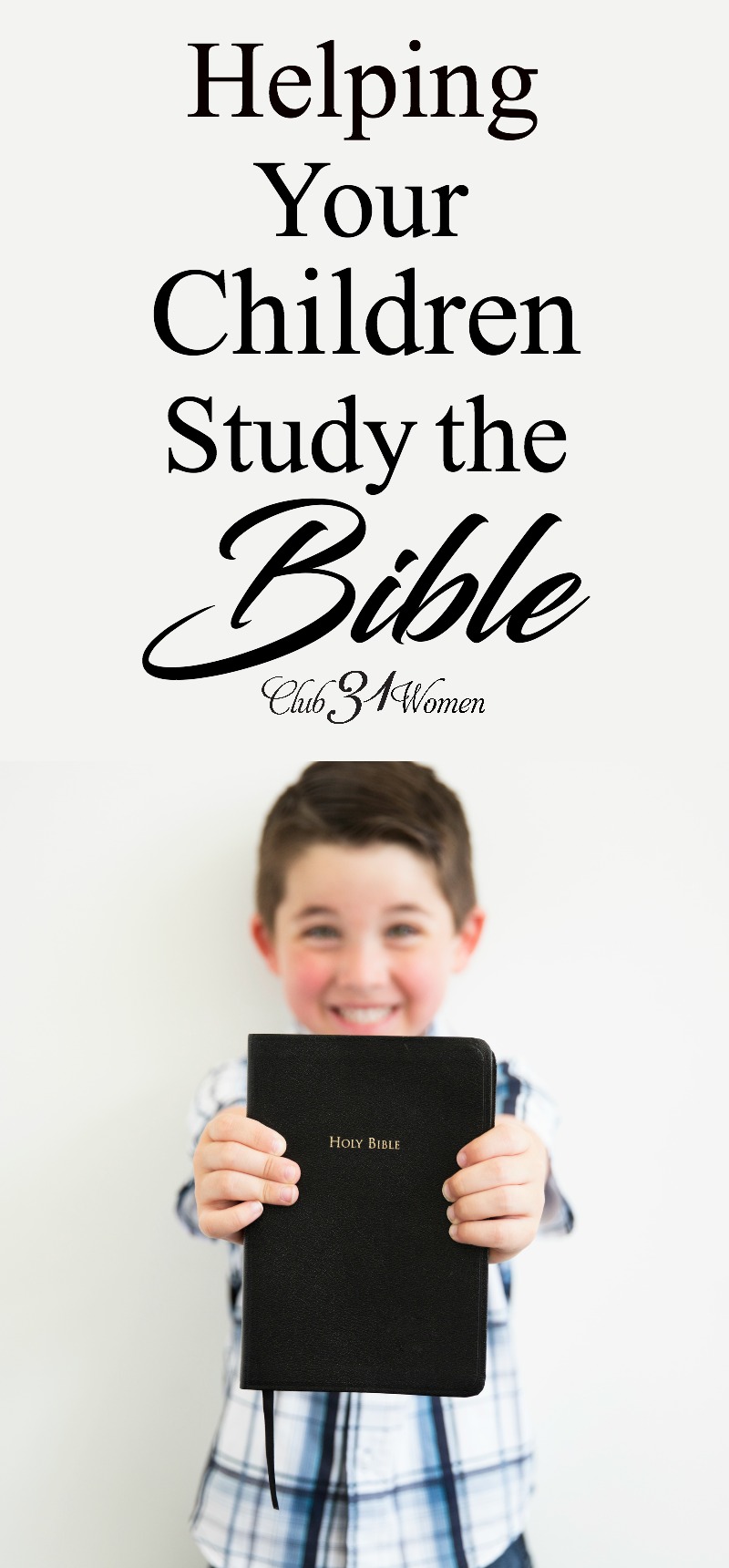 Doing Bible study with our children can seem intimidating. But it doesn't have to be.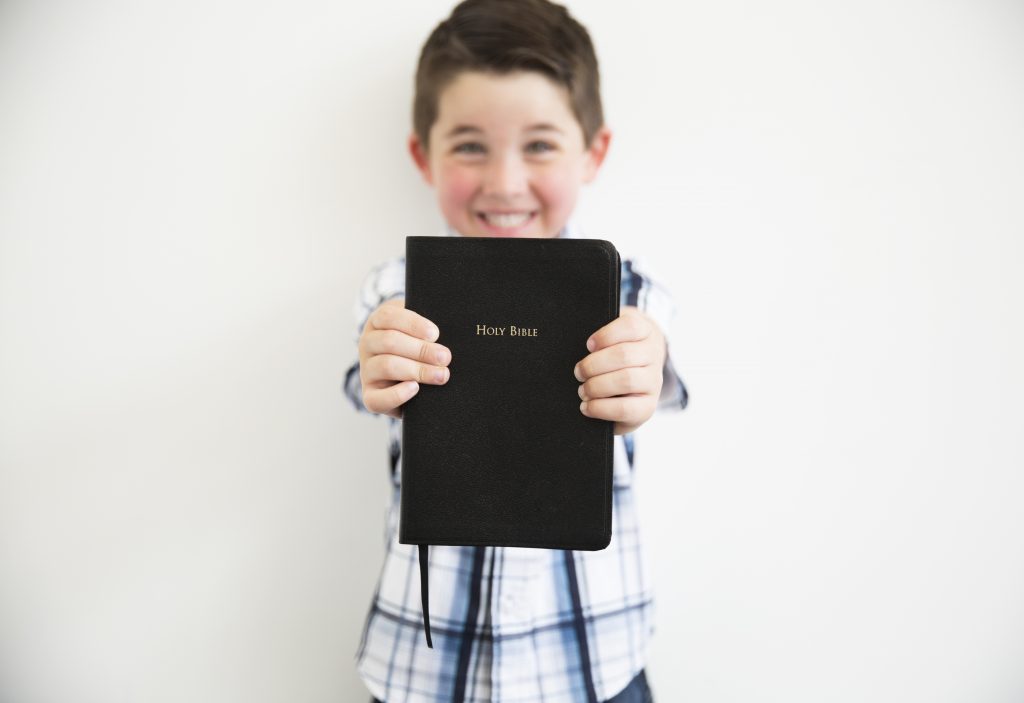 For a long time, I really struggled with doing Bible study with my kids. I wasn't sure where to start, what to read or when to do it. For a while, I would read each night from our children's Bible. I felt comfortable with that specific bible because I'd read it as a child and the selections were very close to Scripture.
As I started focusing more on discipleship in our home and homeschool I knew that I wanted to dig deeper with my boys. Today I'm sharing a look at how I do Bible study for kids, particularly the elementary crowd!
Where to start?
I think that when it comes to Bible study for kids just getting started is half the battle. For a long time, I did nothing because I wasn't sure how to get started the "right" way. Here are some tips to help you get going:
Pick a time of day to read Scripture together: I really like meals because their hands and mouths are occupied and they listen better. But bedtime or afternoon rest time are options as well.
Don't be afraid to get help: If you are really stuck on what to read or where to start to get some help. I really love using Scripture reading lists and other devotions with my boys.
Make sure everyone has a Bible: My boys both have an early reader. I love that once they have some basic reading skills down they can read on their own. Even your littlest child can have a board book Bible to read from with the family.
What do we do?
The easiest way to study the Bible with your kids is to just read Scripture. There are so many great stories and adventures in the bible that your children will fall in love with the different people and events as you read. I like to talk with my kiddos about what we can learn about ourselves and God from each story that we've read.
As your children get older you can add in journals and also help them to transition to studying the Bible on their own. When my boys were preschool and younger I gave them each a composition book and they would draw a picture of the Scripture we read that day. I would label their picture with the scripture for them.
As my boys have gotten older I have added to our Bible time by giving them verses as copy work each day. We memorize verses together as a family. And I make sure to ask them what they think the Scripture means or what they think we can learn from what we are reading.
Don't worry about the Bible being too hard for your children to understand, God will reveal himself even to the youngest member in your home through scripture.
Transitioning to Personal Bible Study for Kids
Ultimately my goal is for my children to learn to study the Bible on their own. My oldest is making this transition right now. I often find him reading his Bible during downtime or looking up different scriptures during the day. Sometimes I will give him a set of Scriptures to read and it's usually a list of verses about a specific character/heart issue that he is struggling with.
I have really enjoyed talking with him about the different bits of wisdom and faith that he picks up as he reads on his own.
Sometimes I give him a book to read through during his devotion time. The books have some really great character questions, verses, and encouragement. I give him the week to work through a few chapters and then on Friday we sit down and chat about what he's been reading. I love hearing his thoughts and watching as he tries to apply God's Word to his life.
Children simply need a foundation to build on. It doesn't need to be fancy or complicated. Just consistent.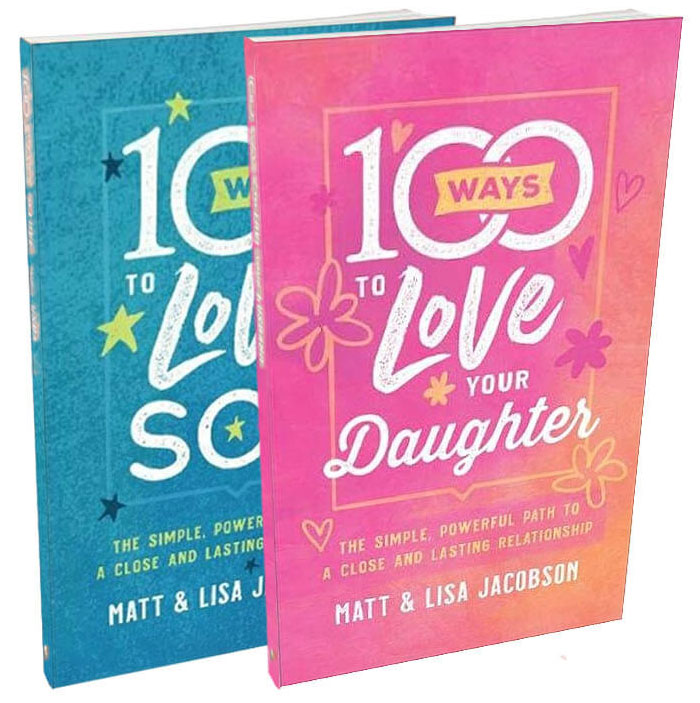 100 Ways to Love to Your Son/Daughter
You love your son and daughter–but that doesn't mean you always know the most effective ways to show that love, ways that will connect with their hearts, and stick with them no matter what life throws their way.
These practical books by the authors of 100 Ways to Love Your Wife and 100 Ways to Love Your Husband give you 100 specific, actionable ideas you can implement to show love to your children, no matter what age they are.
The best part? The short, bite-sized readings make it easy to start right now!