25+ Unique Gifts That Book Lovers Will Treasure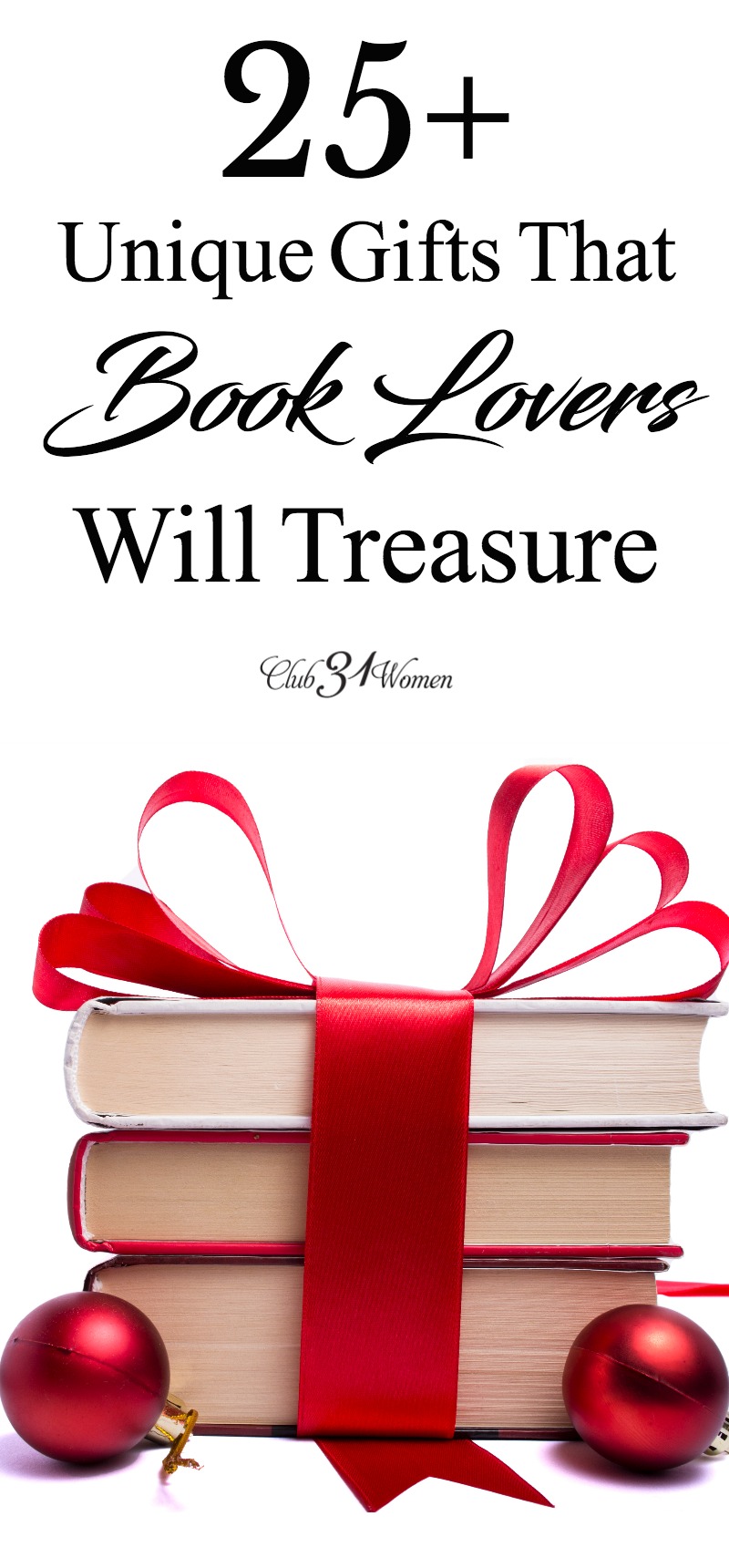 This post may contain affiliate links through which Club31Women might get a small compensation – with no additional cost to you.  See my disclosure policy here.
Whenever we visit my grandparents' ranch, my grandma invites me into her storage room to show me what's on her secret gift shelf. The mission: to see if my children already have the books she was planning to give them for their next birthday or at Christmas. My grandma and I share such similar taste in books that inevitably–without the secret meeting in the storage room–she ends up giving the children a book I've already bought them.
Books are my grandma's gift of choice when she's shopping for her loved ones. And just like my grandma, I prefer to give books as gifts, too. But when your grandma is a former librarian and a confirmed bibliophile, it's a real challenge to find a book to give her that she doesn't already have on her own shelf.
I have a special source for the books I buy each year for birthdays and Christmas: friends who are authors. My grandma may have stopped writing inscriptions in the books she gives my children, but when I'm giving away books hot off the press, I can confidently have the author autograph them for the recipient.
Another favorite option in our family is to gift vintage tomes we've found at antique stores or through online auctions. It doesn't matter how many paperback copies you have of Anne of Green Gables or Laddie: when you hold a vintage hardback edition in your hands, you're delighted with the "duplicate" gift.
Below you'll find a bookaholic gift guide that features many books by my friends, as well as some new and rare titles that probably aren't already on the bookshelves of those you love.
The list starts with picture books for the little ones on your list and goes on up by reading level, ending with a Christmas book for all ages. I've also suggested additional titles to pair with each book or series so that if you need more than one idea or are fairly sure the recipient has a book already, you still have another idea.
Plus, I've included 25 stocking stuffer ideas for bibliophiles. (Since most books are unfortunately not small enough to fit into stockings. Maybe book lovers need larger stockings?)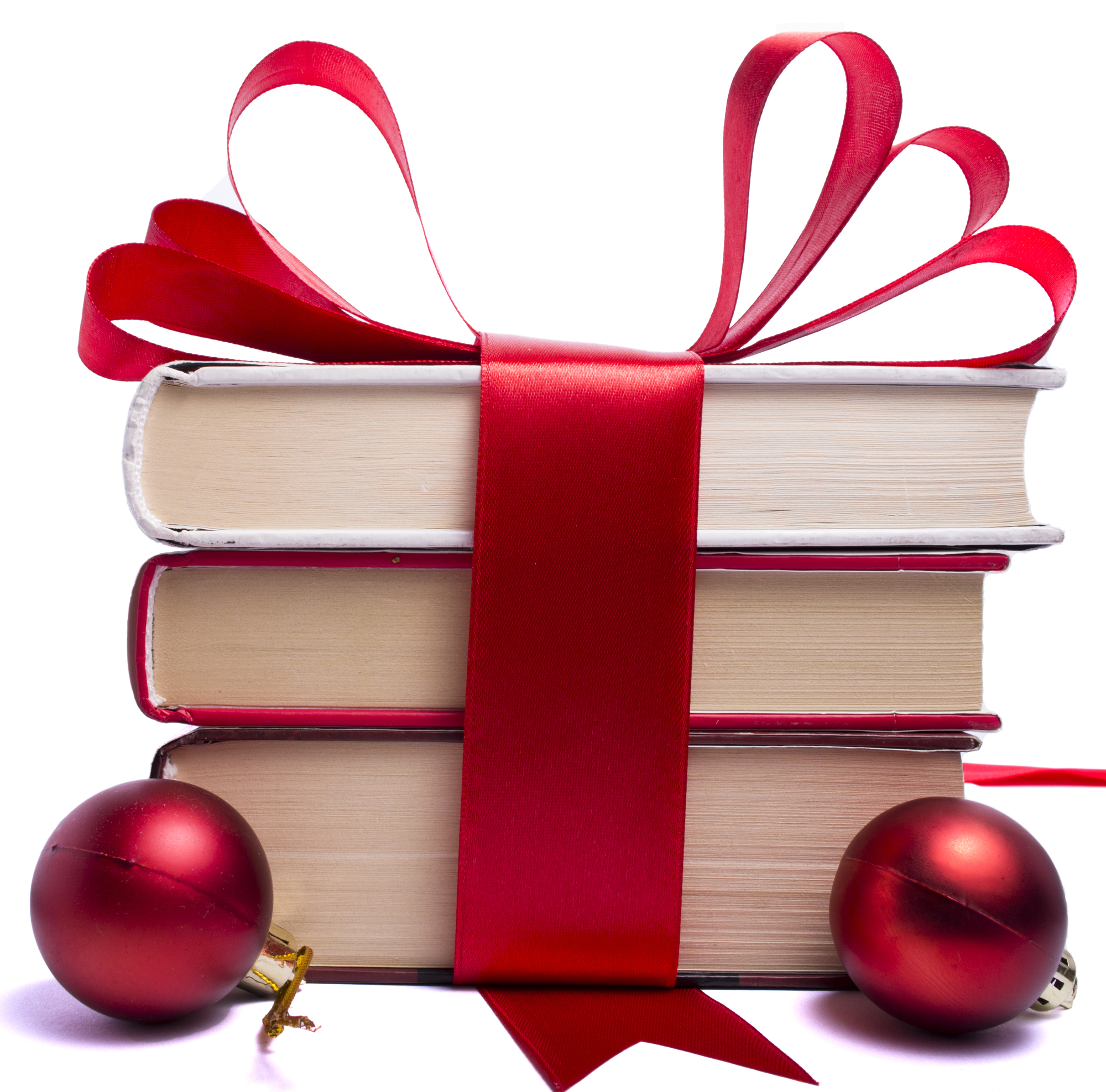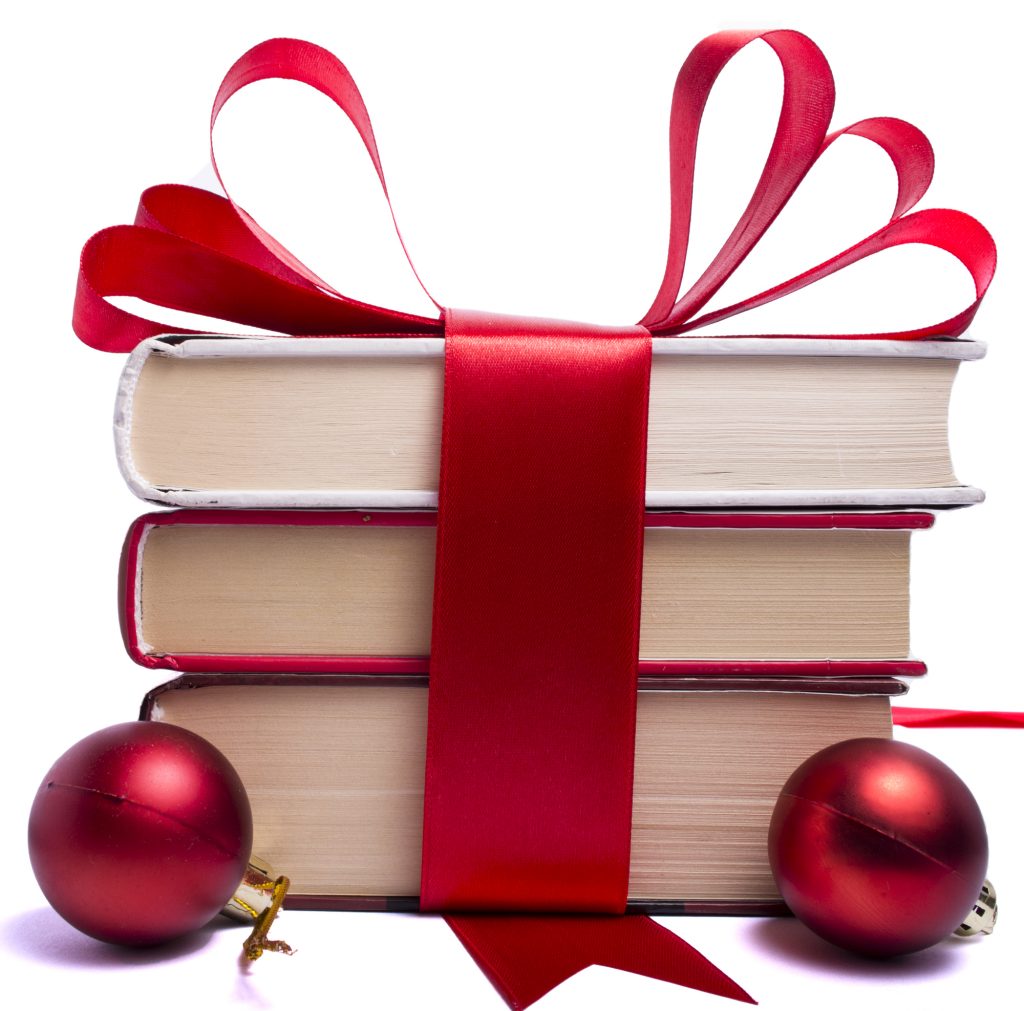 A "Rare Finds" Gift Guide
for the Bookaholics On Your List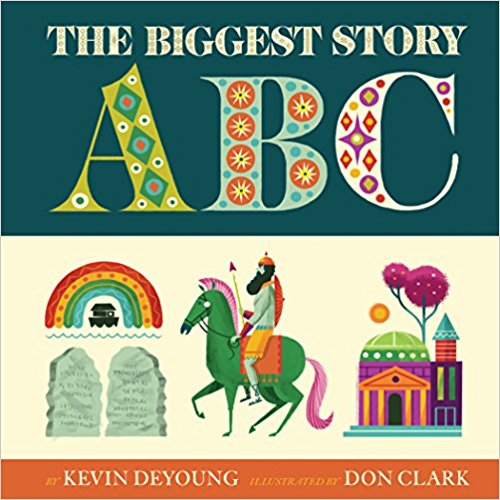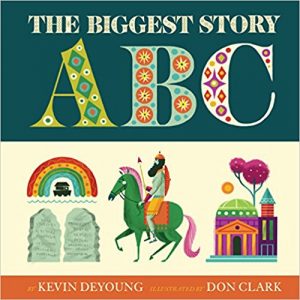 This brightly colored board book is an A to Z overview of the story of the Bible in terms even little ones can understand. Include The Biggest Story for older siblings or Sally Lloyd Jones's board book Found: Psalm 23. (And for more Bible stories your children will love, check out this list.)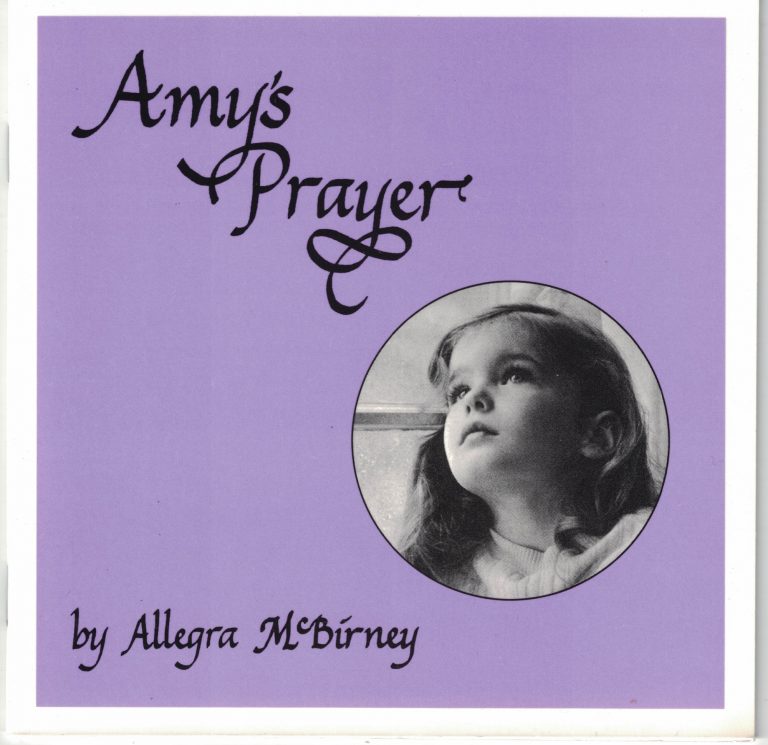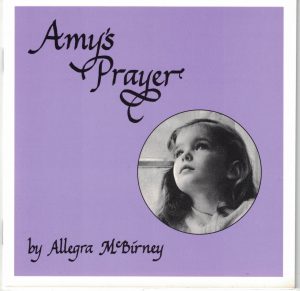 These collectible little vintage books retell true stories of real boys and girls in a way that your children (and you!) will never forget. Check out The Dog with the Happy Ending as well as Maryanne by the same author. For more classic, character-building stories, find the reprints of A Hive of Busy Bees and Another Hive of Bees.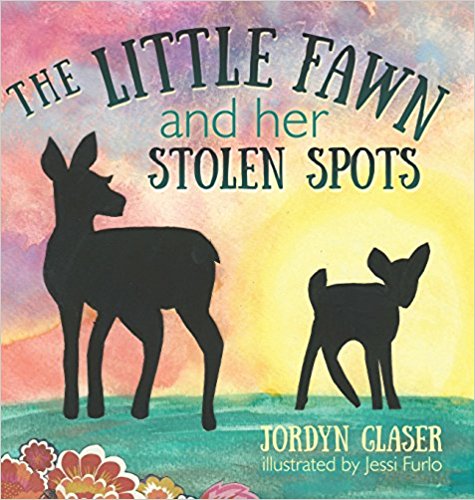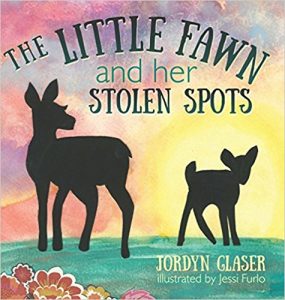 This sweet rhyming picture book will tug on every mother's heartstrings as she reads it aloud to the little ones in her life (who will love the illustrations!). Pair it with a real-life animal tale (complete with photographs!) like this favorite of my daughter's: Kate & Pippin by Martin Springett.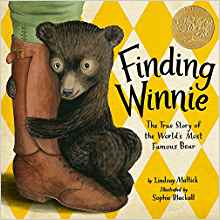 The true story of the world's most famous bear, Winnie-the-Pooh, in a delightful picture book my children (and my grandma!) loved. Add Kathryn Aalto's The Natural World of Winnie-the-Pooh for even more history of A.A. Milne. Or include any of these other unique biographical picture books.
Our whole family loves the tales of the bear Growly. The fourth book in the series, Haven, will be on the wishlist of every Growly fan! Add rabbits with swords to the mix with another favorite series, The Green Ember.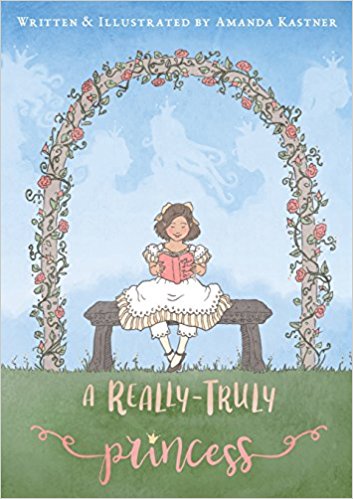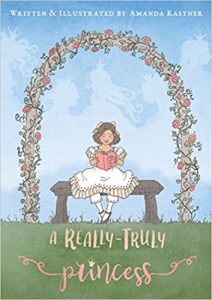 This clever retelling of the Princess and the Pea and other fairy tales is a fun read with a sense of humor and beautiful illustrations. Perfect for the princesses in your life! Add The Ordinary Princess by M.M. Kaye in print or audiobook form for another charming princess tale. And don't miss the A Really-Truly Princess Coloring Book.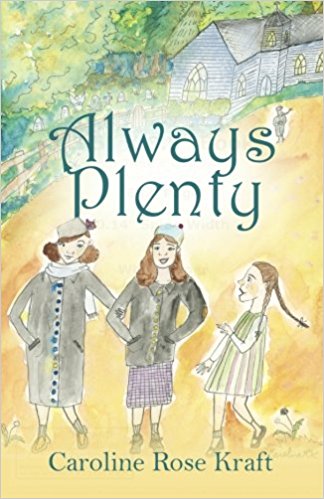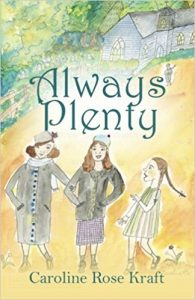 This short chapter book is based on a true story of three children who set out to raise money for a poor family at Easter. It emphasizes the importance of generosity and contentment in a memorable way. Zucchini Summer by Anne Siegrist is another true story about children setting out to raise money with what they have available.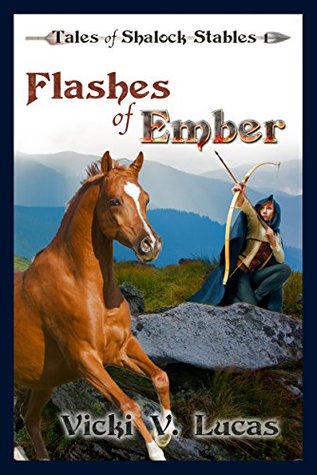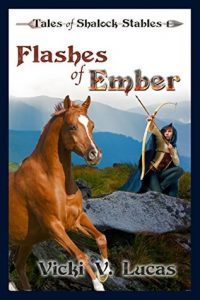 Everyone knows a girl who wants to own her own horse. Owning the Flashes of Ember books is the next best thing (just ask my daughter). For more horse tales, you can give her Walter Farley's The Horse Tamer or a lesser-known title by Marguerite Henry, Mustang: Wild Spirit of the West (based on a true story). Check out The Heart Trilogy by Carmen Peone for teenaged readers. Find even more horse crazy titles here.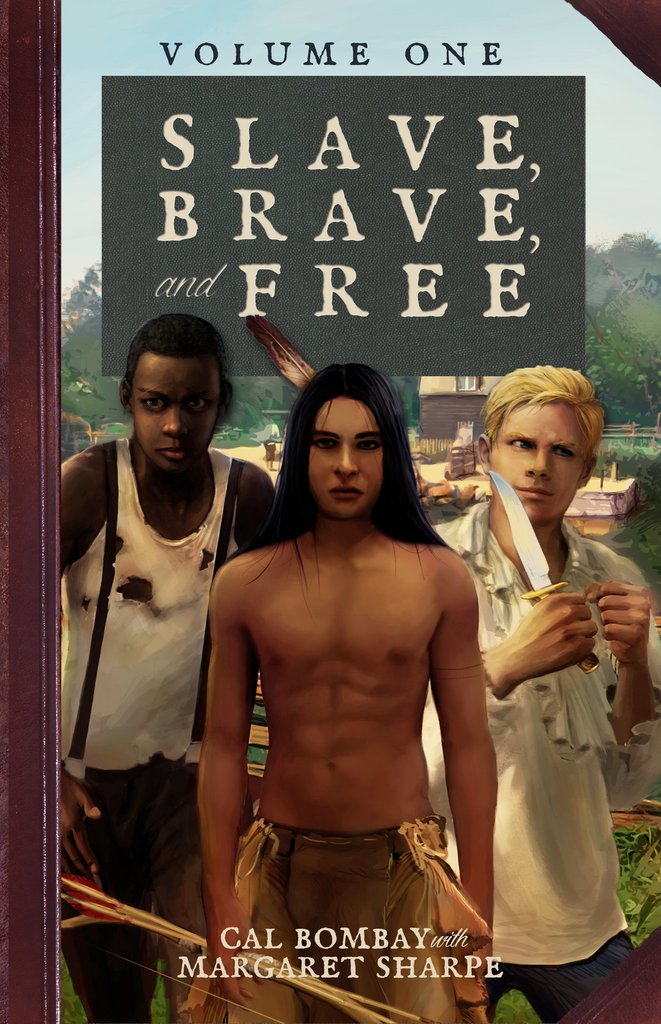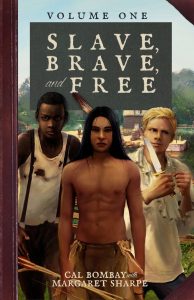 This historical fiction about three boys from three cultures lost and alone in the wilderness, will be perfect for the adventure-loving boys and girls on your gift list. Pair Slave, Brave, and Free with Delbert's Weir from the Gardner Sibling Trilogy by Carmen Peone for another tale of three boys–this one set in rural Washington state's Native American Indian culture in the mid-1800s.

If you grew up reading Nancy Drew but wished there was a Christian alternative, you'll want to introduce the next generation to Jodi Fisher. And be sure to check out The Farm Mystery Series by Stephen and Susie Castleberry. Ten books full of wholesome family-friendly mysteries your tweens will enjoy.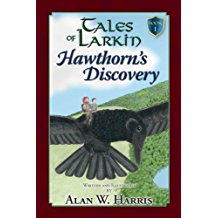 In the style of Redwall and The Wingfeather Saga, this Christian fantasy series will delight youthful lovers of Tolkien and Lewis alike. Especially now that book two, Larkin's Journal, is back in print. For teenaged fantasy fans, check out The Trap Series by Vicki V. Lucas and The Unseen Chronicles by P.S. Broaddus. (Find even more fantasy titles here.)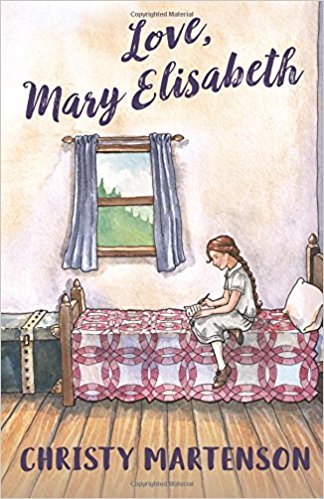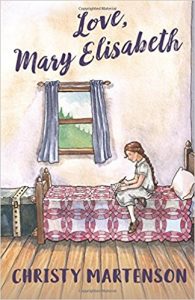 Don't tell my grandma, but she's getting Love, Mary Elisabeth for her birthday. It's one of those exquisitely delightful stories like In Grandma's Attic that is a favorite of both my 9-year-old daughter's and my own. For similar tales, try A Gathering of Days. Older readers will also enjoy Letters of a Woman Homesteader and Ruffles on my Longjohns.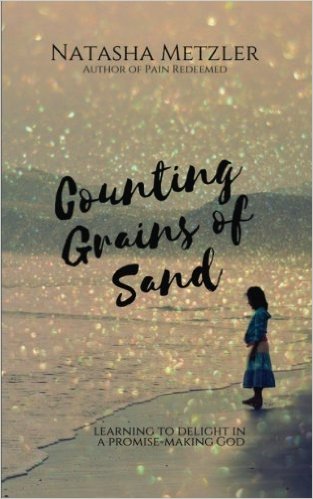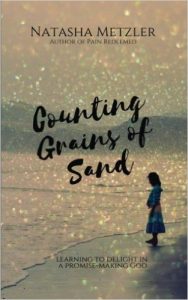 This book will encourage the heart of anyone facing a challenge of faith or surrender of dreams–especially if they are on the journey of infertility or adoption. Include Natasha's first book, Pain Redeemed, Sara Hagerty's Every Bitter Thing is Sweet, Ashleigh Slater's Braving Sorrow Together, or the beautiful CD from The Martensons, "Wait on the Lord".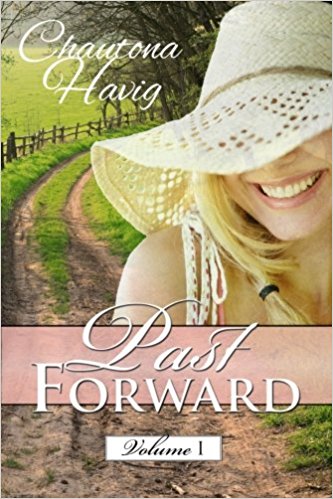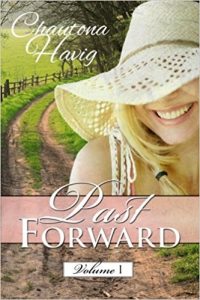 The gripping saga of a young woman who has grown up hidden away on a farm with only her mother for company, fans of a holistic sustainable lifestyle will especially appreciate this Christian fiction series. Package it with the Hearthland series (continuing where the Past Forward collection left off), Valerie Comer's A Farm Fresh Romance series, or any of the Arcadia Valley Romance series for even more all-natural, agrarian, foodie culture fiction.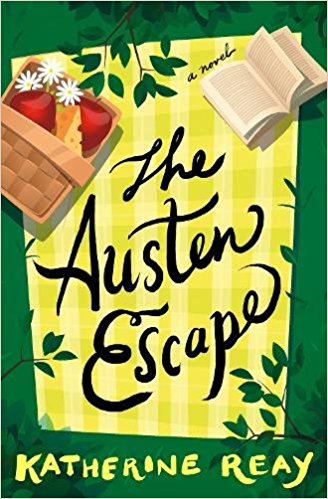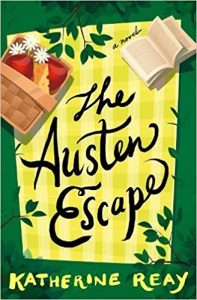 This brand new title on friendship goes well with another favorite by the same author, Lizzy & Jane. But for someone who has never read Katherine Reay, Dear Mr. Knightley is the perfect introduction (paired, of course, with its original inspiration, Daddy-Long-Legs). For a gift for current Reay fans, consider A Portrait of Emily Price or The Bronte Plot as books they might not have read yet. And for every Reay or Austen fan, there's always She Coloured, a grown-up coloring book of Jane Austen quotes.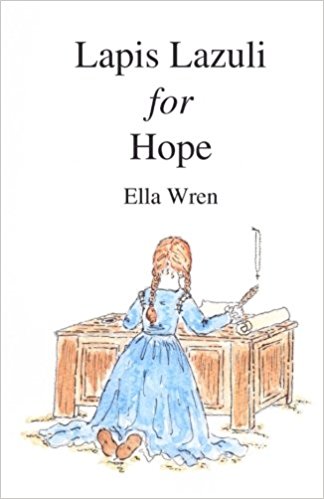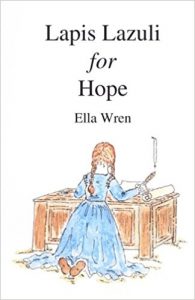 This story of a novice nun illuminator turned out of the convent–the only life she'd ever known–in Luther's time was fascinating and thoroughly enjoyable. For more stories of love and honor set in the medieval time period, give your historical fiction fans the Steadfast Love series by Rachelle Rea or the Keys to the Kingdom series by Virginia Ann Work.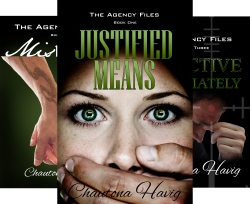 I'm a fan of clean, page-turning mysteries that aren't too scary to read at night. The Agency Files is a Christian fiction series I recommend over and over. Add Deadlocked and Deadwater by Virginia Ann Work for slightly more intense modern-day mysteries or Chautona Havig's Sight Unseen series for Christian fiction with a hint of mystery.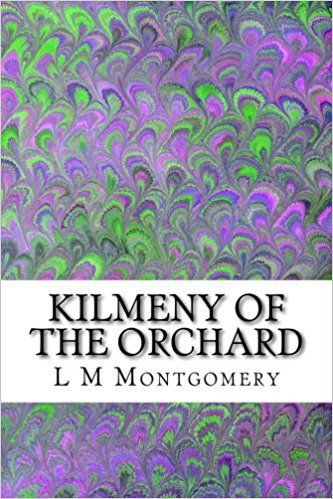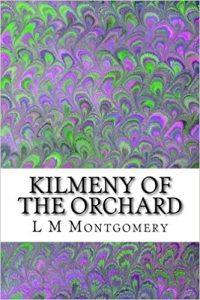 If you wanted to give an Anne of Green Gables fan a Montgomery book she might not have read yet, try for Kilmeny of the Orchard (or, perhaps, Blue Castle or Jane of Lantern Hill). Pair any L.M. Montgomery book with one of these Novel Journals for a perfectly unique gift. The lines of the journal are made by tiny print of the book text itself!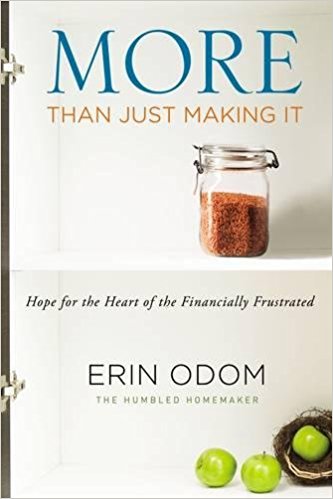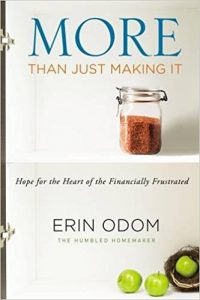 This book is a breath of fresh air for anyone struggling to make ends meet or looking for a new perspective when it comes to their family's finances. You could also include a copy of Rachel Cruze's Love Your Life, Not Theirs or give them a practical and revolutionary tool with a gift subscription to YNAB (You Need A Budget). (Pre-order a copy of the You Need A Budget book by Jesse Mecham, too!)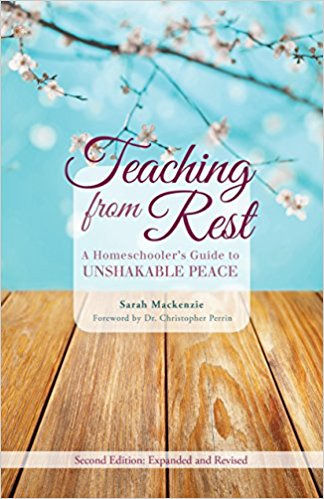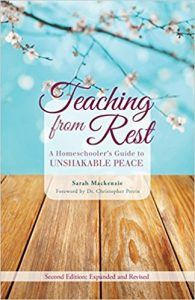 If there's a homeschool mom on your gift list, she needs this book by Sarah Mackenzie of Read-Aloud Revival fame. Include The Unhurried Homeschooler, Mere Motherhood, and For the Children's Sake for a hearty dose of encouragement for the home educator. Or pre-order The Read-Aloud Family for every family on your list.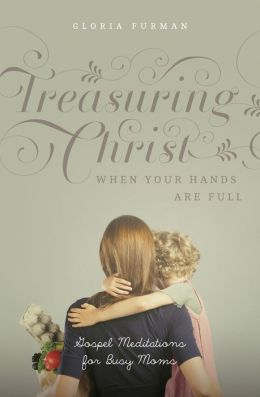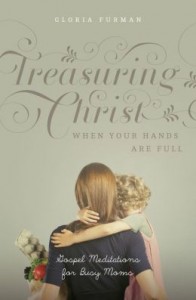 This easy-to-read devotional brings a refreshing perspective for every young mom. Include Why Motherhood Matters by September McCarthy or And Then I Had Kids by Susan Alexander Yates for more wisdom from a mom who's been there. Add a collectible classic, Children and Olive Trees, by Allegra McBirney for timeless biblical reflections on the blessing of children.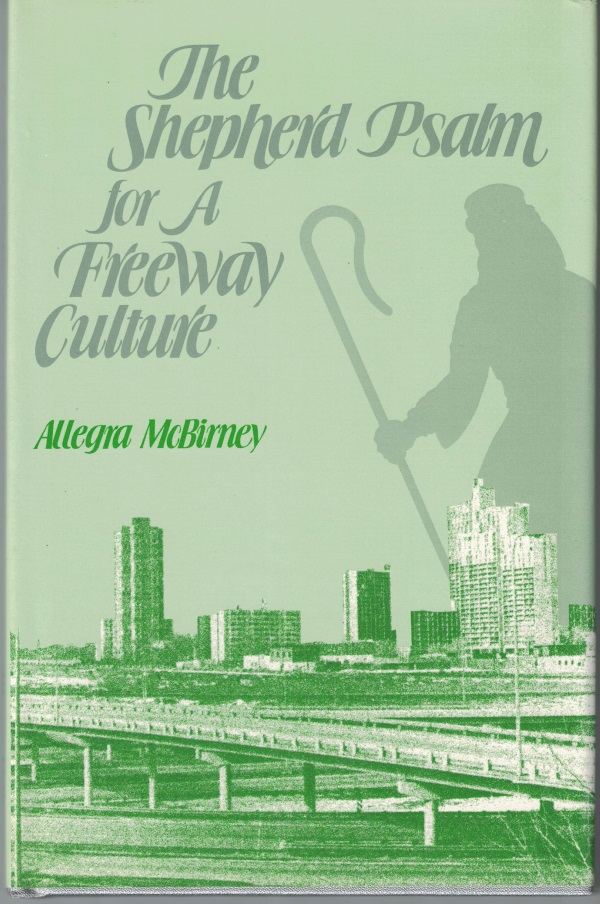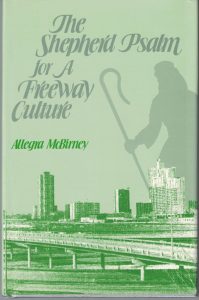 This vintage classic on Psalm 23 provides unique insight into each of the six powerful verses. Package with Phillip Keller's timeless books, A Shepherd Looks at Psalm 23 and Lessons from a Sheep Dog, for more memorable and applicable illustrations from Psalm 23.
23. WordSnacks by Natasha Metzler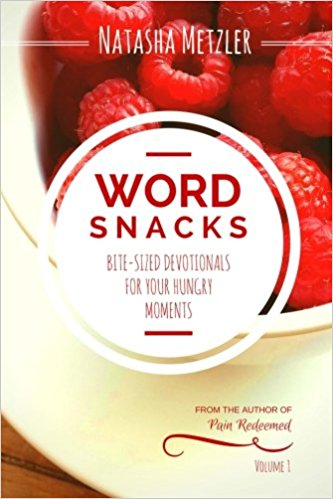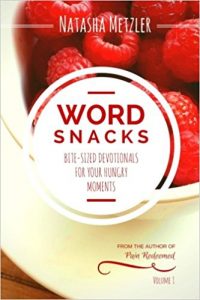 With biblical truths woven throughout real life stories, this devotional is as comforting as it is refreshing, "rightly dividing the Word of truth". You could also include My Father's Hands, a heartwarming yet convicting devotional from Christy Fitzwater. (For even more devotional gift ideas, check out these picks.)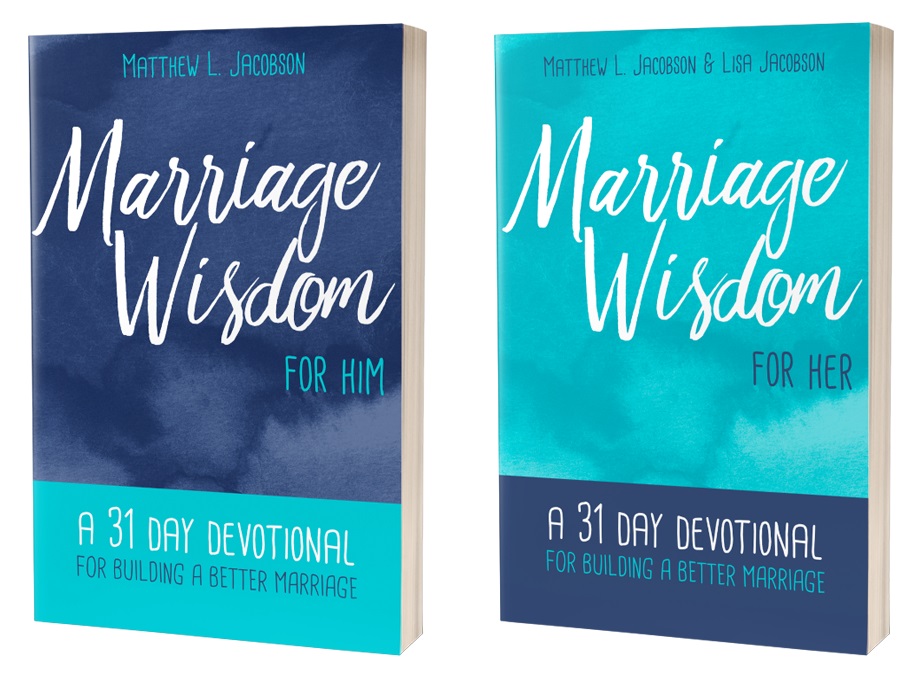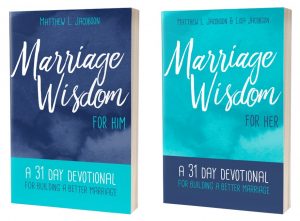 These easy-to-read books are filled with practical, scriptural marriage advice. Pair with 100 Ways to Love Your Husband and 100 Ways to Love Your Wife or anything else in their shop (my favorite is the coffee mugs!) for the perfect gift for newlyweds or old marrieds alike.
25. Christmas! by Natasha Metzler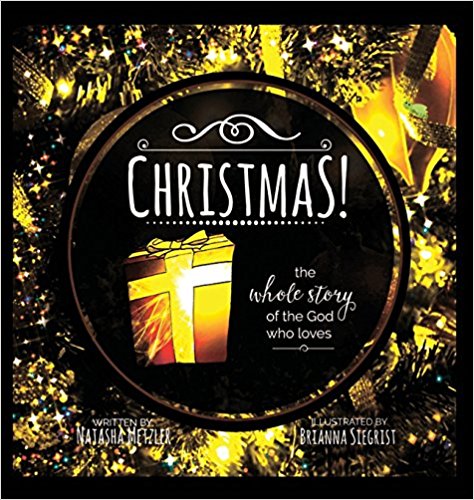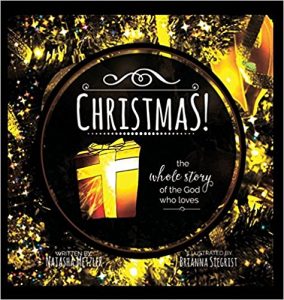 What better gift to give at Christmastime than an Advent book you can enjoy all year round? I love this book that tells the whole story of the God Who loves in such a simple yet profound way. Add a CD like Waiting Songs by Rain for Roots or Seeds of Christmas from Seeds Family Worship. (Find even more Christmas music ideas here.)
Need stocking stuffers for the bibliophile?
Ever since I saw this webinar on reading journals, I've been fascinated by book darts–I think they'd make the perfect stocking stuffer for any book lover! I'm fairly sure that I could happily convert my entire wardrobe to a simple rotation of these Classic Bookworm Tees. And of course, you can't go wrong with Amazon gift cards–especially when Amazon offers them shaped like a bookmark. Here are 25 ideas for stocking stuffer style gifts for the book lovers in your life.
25 Stocking Stuffers for Book Lovers
What books are on your wish list or gift list this year?
Whether you write the inscription in a sticky note (like my grandma resorted to) or you buy half a dozen of an Indie author's latest to give to all your friends, the bibliophiles on your list will appreciate the time it took you to find a book they just might not have read yet. And if you're the bibliophile in the family? Do your grandma a favor and send her your Amazon wish list.
Because He Lives,
Gretchen
Here at Club31Women, we recognize that not everyone has the same taste or point of view on books, music, or movies, but we offer these short reviews for your consideration. Our hope is that you will find something new and wonderful on this list of recommended resources!
~ Club31Women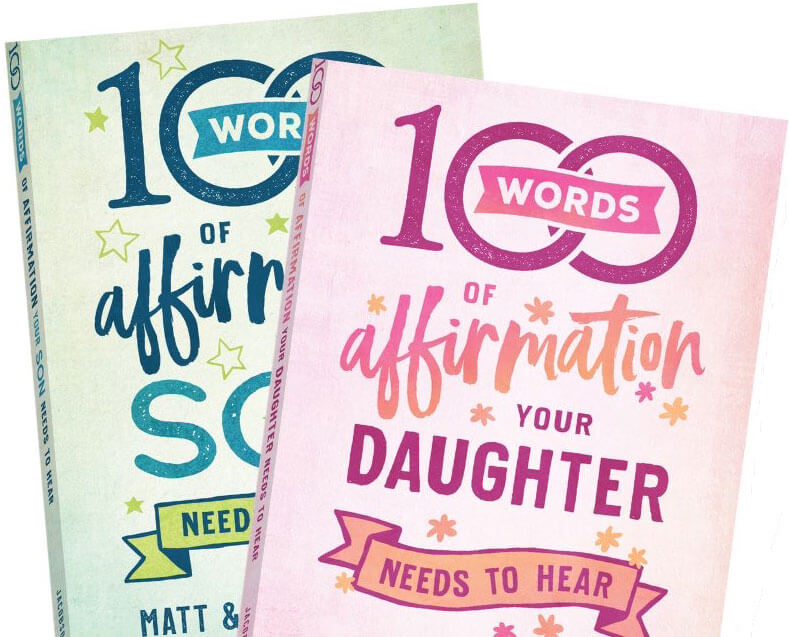 100 Words of Affirmation Your Son/Daughter Needs to Hear
Matt and Lisa Jacobson want you to discover the powerful ways you can build your children up in love with the beautiful words you choose to say every day–words that every son and daughter needs to hear.
These affirmation books offer you one hundred phrases to say to your son or daughter – along with short, personal stories and examples – that deeply encourage, affirm, and inspire.
So start speaking a kind and beautiful word into their lives daily and watch your children–and your relationship with them–transform before your eyes.