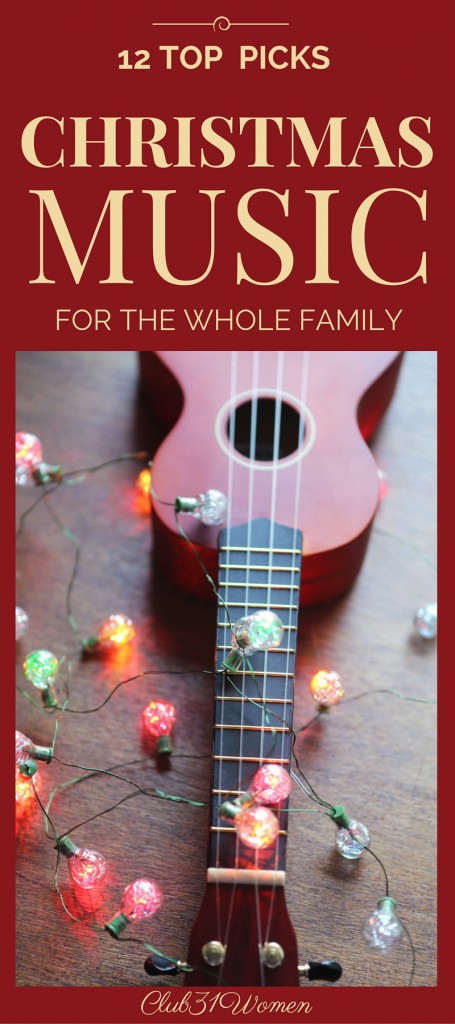 There's an annual debate among my husband and his siblings.
No, it's not about who gifts to who for Christmas. Or even where we spend the holidays (they got on a rotating schedule long before I joined the family, and it has worked well!).
Instead, it's about how soon is too soon to break out the eggnog and the Christmas music.
Personally, I prefer to savor my fresh pressed apple cider until Thanksgiving has come and gone. Then, and only then, do I break out the raw milk, farm-fresh eggs, and whole nutmeg to create the most delicious (and nourishing!) homemade eggnog.
And when my one CD of Thanksgiving music has been on repeat for several weeks, I dig out my collection of Christmas carols.
While the rest of the country is out shopping for good deals, I'm sitting at home, sipping my eggnog, and listening to my own curated collection of Christmas music. (Pandora and Spotify have their place. But I prefer my age-old favorites to their holiday mixes.)
Here is some of my favorite Christmas music, the songs I grew up on and the CDs my whole family enjoys.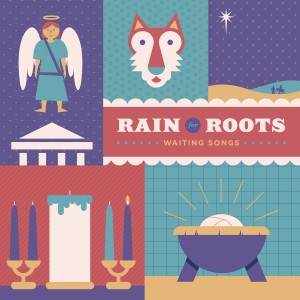 I've fallen so in love with the beautiful sound of Rain for Roots' music that I'm making an exception to my "no Christmas music before Thanksgiving" rule for this new Advent album, Waiting Songs.
This collection of songs is tinged with the melancholy of waiting ("Almost, Not Yet, Already, Soon"), which is overcome by the joy of the expected coming. With Scripture turned to song in the form of Isaiah 11 and the Magnificat, and musical glimpses into the stories of Zechariah, Mary, and Eve, two Christmas hymns "Come Thou Long Expected Jesus" and "O Come, O Come Emmanuel" round out the rest of this CD.
With an easy-listening sound that's so soothing it could be on during my children's naptime, but a worshipful quality that makes it one I want to have on all throughout the day, Waiting Songs is one of those CDs we won't be putting away with the Christmas music. We'll be enjoying it all year long as we await another Christmas, another year closer to His coming!
(Read through to the end of the post for a chance to win your own copy of Waiting Songs!)
Andrew Peterson knows the power of story, and he brings that belief in story to his music. This collection takes us from the foretelling of a coming Savior to the cradle where He lay.
I've long appreciated the way Michael Card brings Scripture to life through his music. This collection of his Christmas songs is no exception.
Modern-day hymn writers and talented musical artists Keith and Kristyn Getty have given us one of my favorite Christmas albums. I never get tired of listening to it!
When my oldest was young, I went on a search for some Christmas music that would make it easy for her to learn all the verses of the classic carols. The Cedarmont Kids CDs fit the bill! A simple, clear melody provides accompaniment (but doesn't drown out) the clear voices of the children singing. (Each budget-friendly CD also includes split tracks.)
This Christmas CD comes with its own book! Volume 3 in the Hymns for a Kids' Heart series, the book includes a short devotional, the musical score, and the lyrics to all the verses of each carol.
It's not Christmas without Bing Crosby crooning about a "White Christmas".  We love the collections that include of some of his lesser-known recordings of Christmas carols, as well as clips from radio broadcasts.
Steve Green has been a favorite for as long as I can remember, making these two CDs quintessential Christmas music to me. Filled with joy and wonder, I love these renditions of the classic songs of Christmas.
This upbeat CD from Steven Curtis Chapman combines classic carols with beautiful originals for a CD all ages will enjoy.
I love the rich orchestrations I find in Michael W. Smith's music, and this CD is no exception. Mostly instrumental, it makes the perfect background music for holiday meals.
I've always loved the inimitable sound of Mannheim Steamroller. To me, their "Carol of the Bells" is synonymous with the sound of Christmas.
There's nothing more exquisitely beautiful than Handel's Messiah. It's like a fine work of art that we want to experience again and again, making sure we never forget it and that our children grow to love it as we do. (This version conducted by Christopher Hogwood, with Oxford Choir of Christ Church Cathedral and The Academy of Ancient Music is my husband's favorite),
I'd love to hear about your favorite Christmas song or album!
Because He Lives,
Gretchen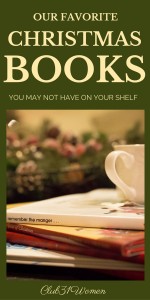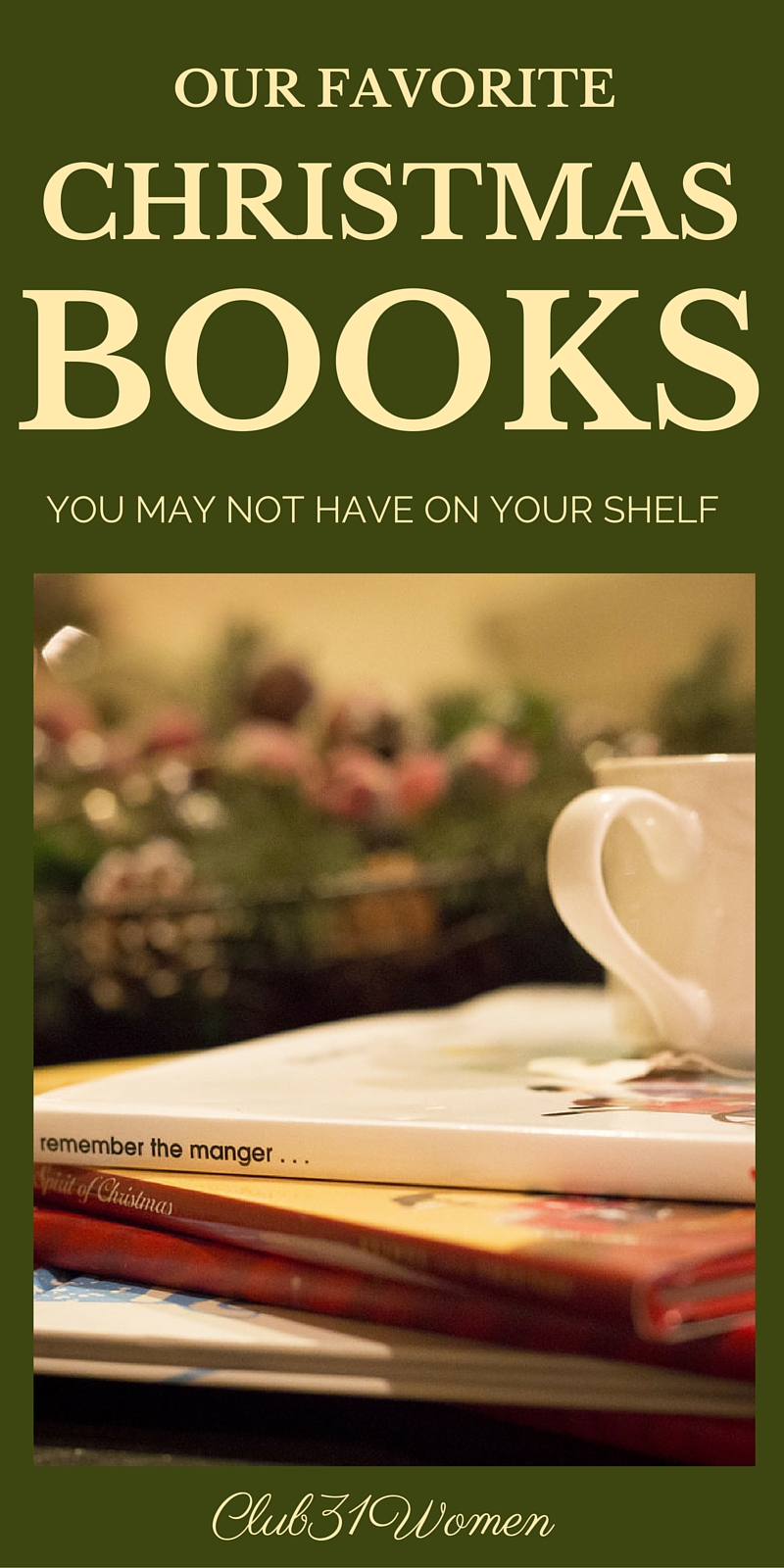 You might also be interested in this list of recommended Christmas books: Our Favorite Christmas Books {You Might Not Have On Your Shelf}
Here at Club31Women we recognize that not everyone has the same taste or point of view on music or books, but we offer these short reviews for your consideration.  We understand every parent has to make their own decision on what is best for their family. Our hope is that you will find something new and wonderful on this list of recommendations! ~ Lisa Jacobson, Club31Women
(This post may contain affiliate links. Read my full disclosure.)