How to Help Your Family Love the Bible with Both Heart and Mind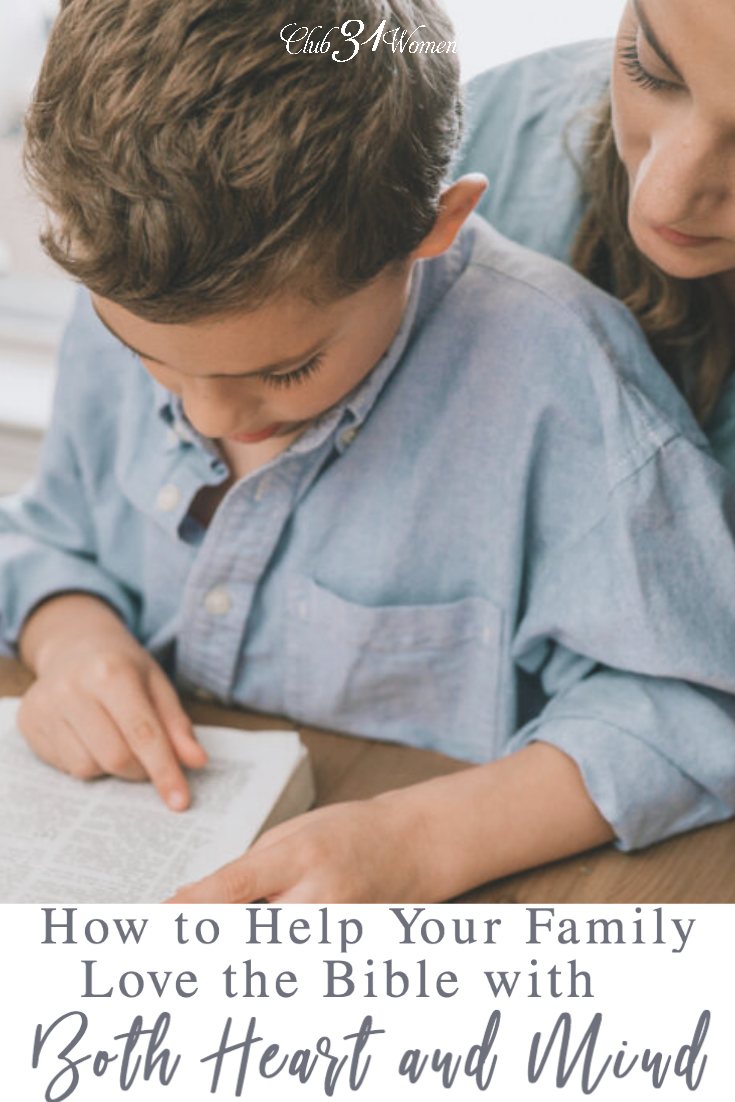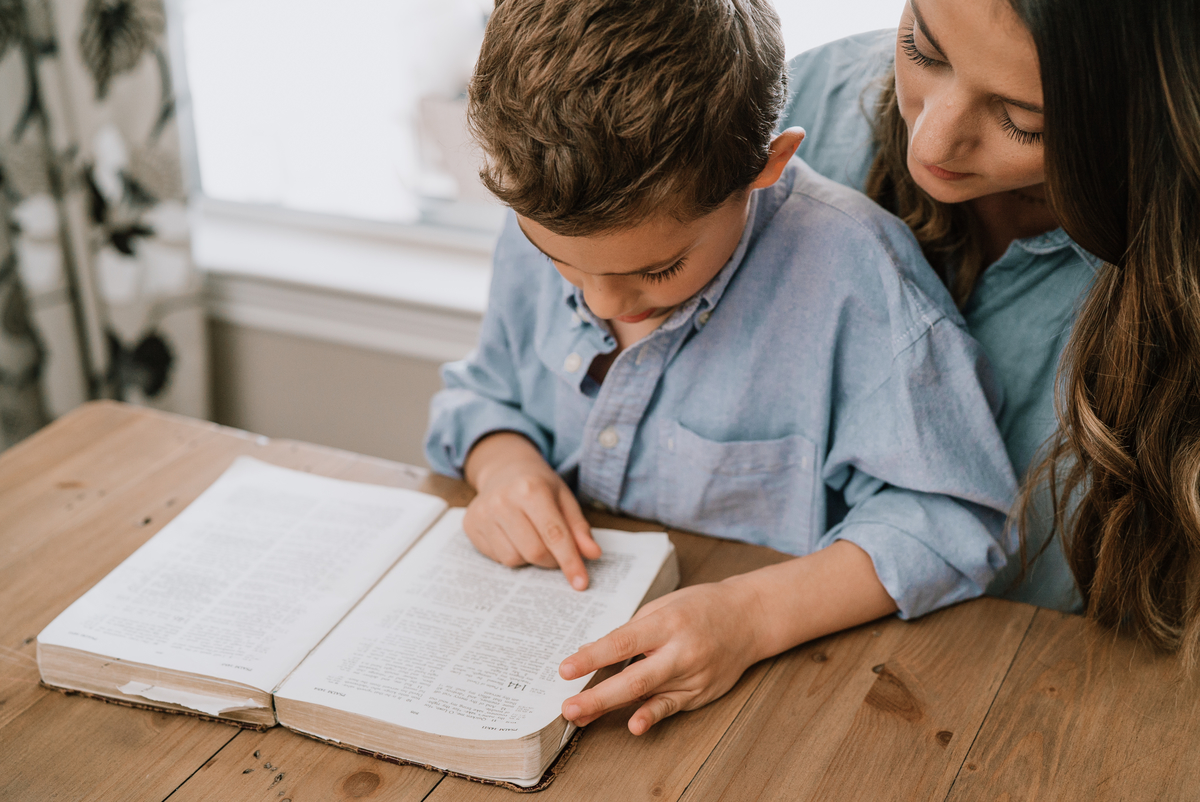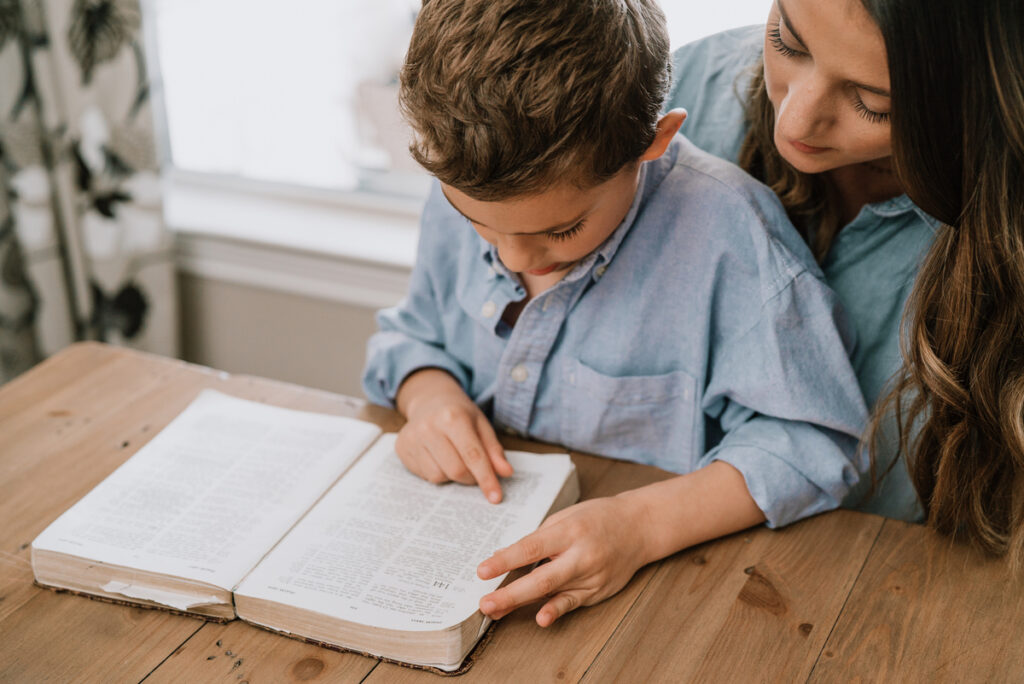 What resources would you recommend to encourage your kids to know and love the Bible?
I'm asked this question often.
And I understand why.
More than almost anything, I want our family to be grounded in their faith—and that means being grounded in the Bible too.
Because I'm convinced that no matter what the future holds, they will be well-equipped if they have the Word of God on their minds and hidden in their hearts.
Your word is a lamp to my feet and a light to my path. (Psalm 119:105)

Every word of God proves true; he is a shield to those who take refuge in him. (Prov. 30:5)

Do not be conformed to this world, but be transformed by the renewal of your mind, that by testing you may discern what is the will of God, what is good and acceptable and perfect. (Romans 12:2)
As a family, we've tried a variety of ways to encourage our children to know and love the Bible:
We've often had family devotions where my husband reads aloud to them from Scripture.
When the kids were younger, we encouraged them to write one or two verses a day from the book of Proverbs in their own handwriting in their own notebooks (our oldest son, now 26, said he figures he's written the entire book of Proverbs out 4 or 5 times and he's so glad he did!).
We memorized a number of key verses and passage of the Bible together as a family.
But today, I wanted to share with you one of my favorite resources for encouraging, inspiring, and helping your family to enjoy and know the Word of God.
What I love about Seeds Family Worship is how they've created Scripture memory songs by setting verses from the Bible to music—making it so easy and enjoyable to learn! Both their songs and videos are written to word-for-word Scripture, so how cool is that?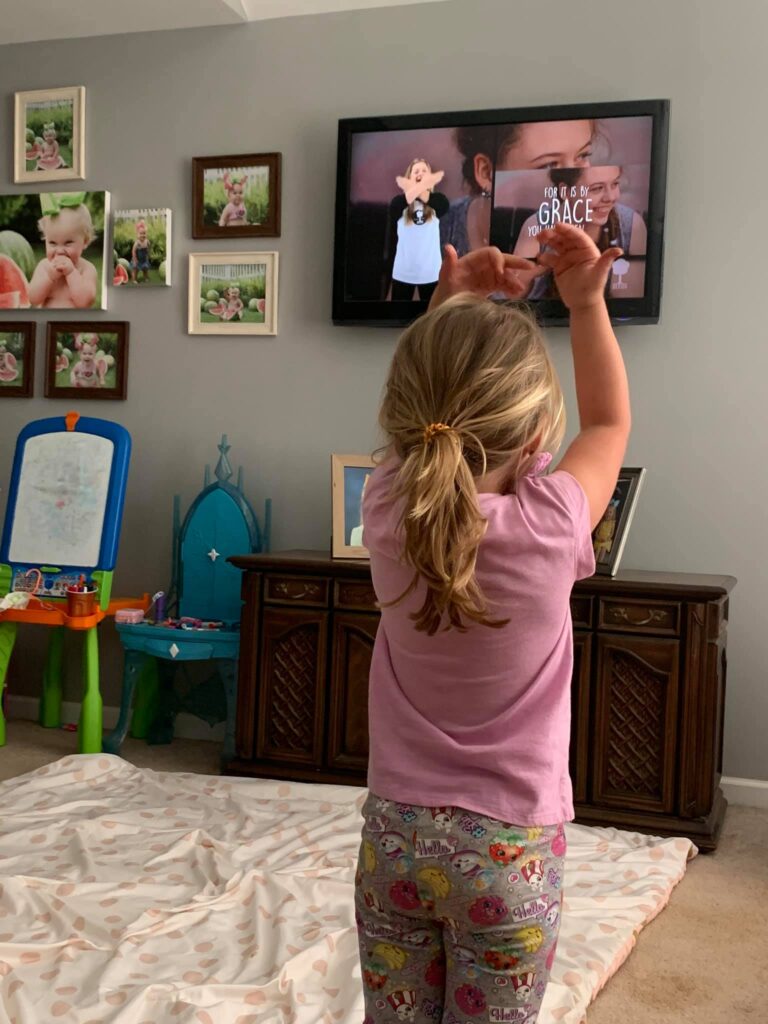 5 Ways Seeds Family Worship Can Encourage Your Family to Know and Love the Bible
1. These songs are an amazing tool to hide God's Word in their hearts (and mine too)!
These Bible songs are such a fun way to learn Scripture. You literally can't help but memorize the words as you listen to the upbeat, catchy music!
2. The songs lead to wonderful conversations about God and His Word.
Whether you have the music on in the house as you go along your day, or maybe listen as you're in the car together, these songs make terrific conversation-starters about what God says in His Word.
3. The songs make discipleship both easy and natural.
As you talk with your kids about the songs and what they're learning, it becomes a simple but powerful discipleship opportunity.
4. The DVDs include hand motions, which add an extra element of fun.
Stuck at home? Find your kids are bubbling with (a little too much) energy? Get their hands and bodies moving with the fun motions demonstrated on the DVDs. Bonus: this is another strong way to cement lasting memorization!
5. The songs are a great way to start the day and set our minds on God's Word.
Over the years, I've found over and over again how much it matters how we start the day. As the mom, I have this incredible opportunity to "set the tone" for our family, as well as set the example of where our hearts and minds should be focused. What better way to begin than with the Word of God!
★★★★★ "Awesome car time conversations" by Joanna
We got this cd and DVD two weeks ago, and all four of my boys have the songs memorized. The music is so good, and each song leads to awesome car time conversations about what the verse means. Throughout the day, the Holy Spirit speaks to each of us applying the verses to our everyday situations. It makes discipleship so easy!
★★★★★ "LOVE IT!" by Joy
I got this through the quarterly family discipleship box and we love it! Every song on the DVD has hand motions that my kids love! The cd is great to have to listen to in the car too. LOVE IT!
★★★★★ "Our kids can't get enough" by Noele
Our kids can't get enough of the songs and love to sing along with the hand motions too! It's a great way to energize them for the day and set their mind on God's Word. It's an amazing tool to hide God's word in their hearts. I find myself memorizing Scripture too!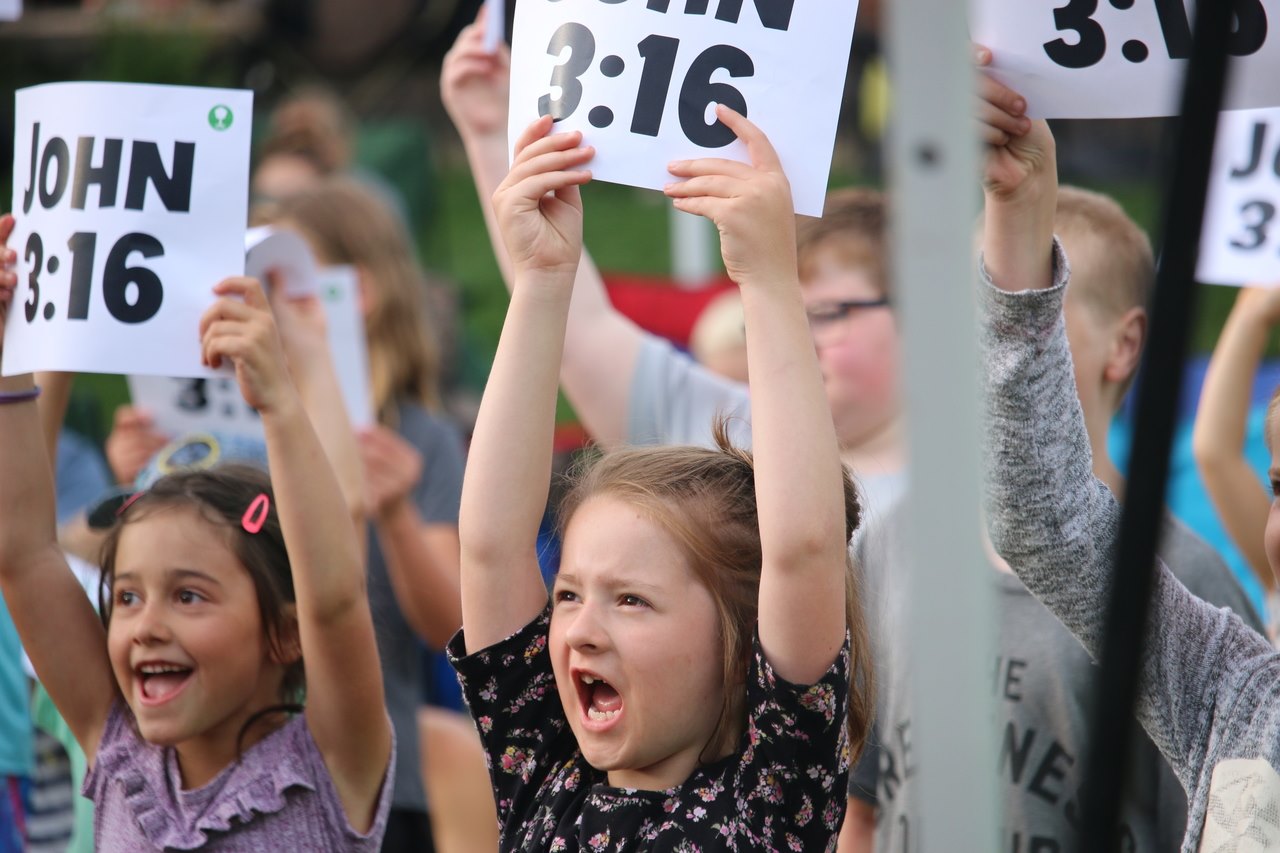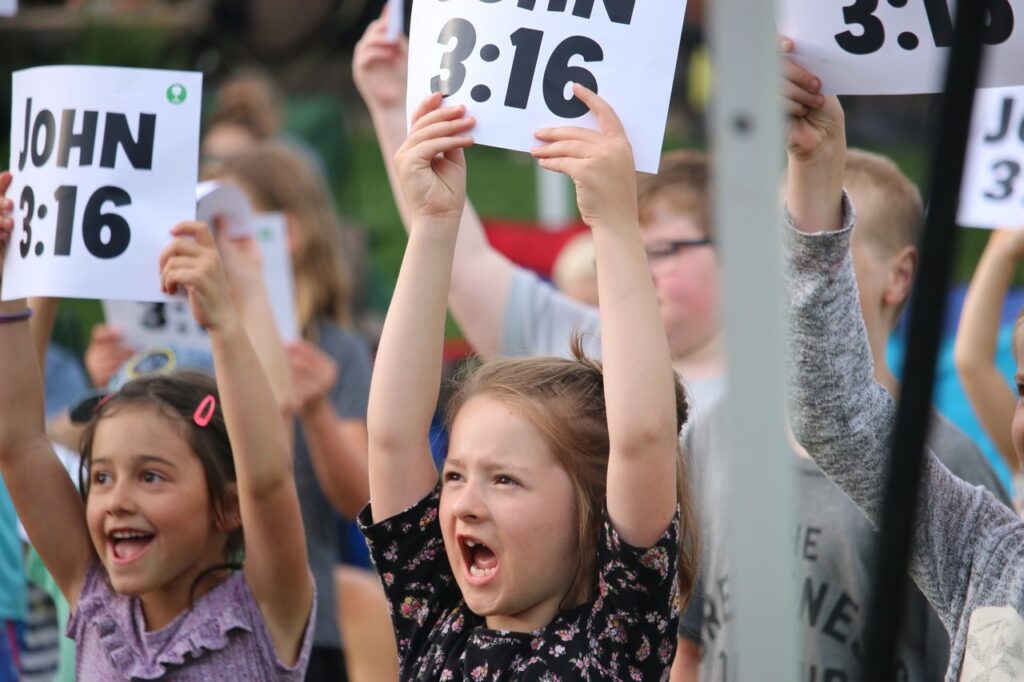 How Does Seeds Family Worship Help Your Family Love the Bible?
When I first "met" Seeds Family Worship, it was "just" songs that they offered, but they have since expanded their ministry to include many other terrific albums and resources:
Scripture Memory Songs: You can find Seeds on every streaming platform and can purchase Seeds CDs from the Seeds Store, Amazon, or other bookstores.
Scripture-based music videos: Seeds has 167 animated videos and 86 hand-motion videos. These videos make memorizing Scripture even easier by combining word-for-word Scripture with great music, engaging images, and hand motions.
Online Children's Services. Seeds Family Worship are holding Online Children's Services on Seeds Facebook Page on Sunday nights at 5 PM CDT. These services are planned through the end of May 2020.
Family Worship Made simple: In 2020 Seeds made it easy for your family to memorize TWENTY Scripture verses together by providing FREE songs, videos, and family devotions. These devotions are short and designed to be read during a meal-time (whether at the table or on the go). Go here to see all twenty verses and links to songs, videos, and devotions.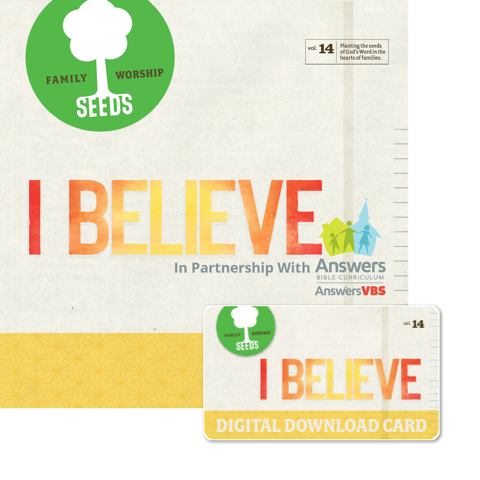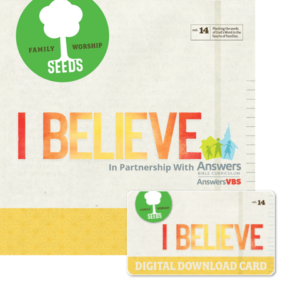 So glad you asked. 🙂 This recently released album is so much fun and expresses the joy we feel as believers in Christ! And, of course, every song is written to word-for-word scripture from the ESV version of the Bible. Oh, and this product was made in partnership with the ministry Answers In Genesis. Available–>HERE
A Special Offer Just for Us
Ready to enjoy this wonderful way for you and your family to enjoy and learn Scripture? Great, me too! And our friends over at Seeds Family Worship have kindly offered a special discount for all us here. To get 20% off and FREE shipping, simply use our special coupon code: Club31Women!
Giveaway!
Seeds Family Worship is also offering this fantastic giveaway!! They are giving THREE winning families an I Believe Bundle that includes: CD, Download Card, DVD, and Bible Memory Cards. Isn't that exciting? Enter the giveaway below!
Blessings,
Lisa Jacobson
* I was thrilled when the folks at Seeds Family Worship approached me about sharing their songs and videos with you. So while this is a sponsored post, please know that the content and opinions expressed here are entirely my own. (See my full disclosure here)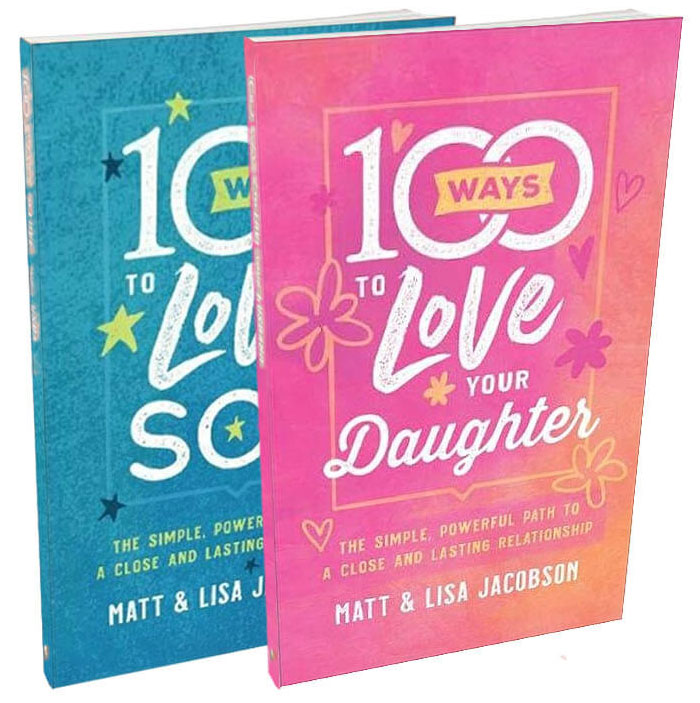 100 Ways to Love to Your Son/Daughter
You love your son and daughter–but that doesn't mean you always know the most effective ways to show that love, ways that will connect with their hearts, and stick with them no matter what life throws their way.
These practical books by the authors of 100 Ways to Love Your Wife and 100 Ways to Love Your Husband give you 100 specific, actionable ideas you can implement to show love to your children, no matter what age they are.
The best part? The short, bite-sized readings make it easy to start right now!