How To Instill Vision In Your Son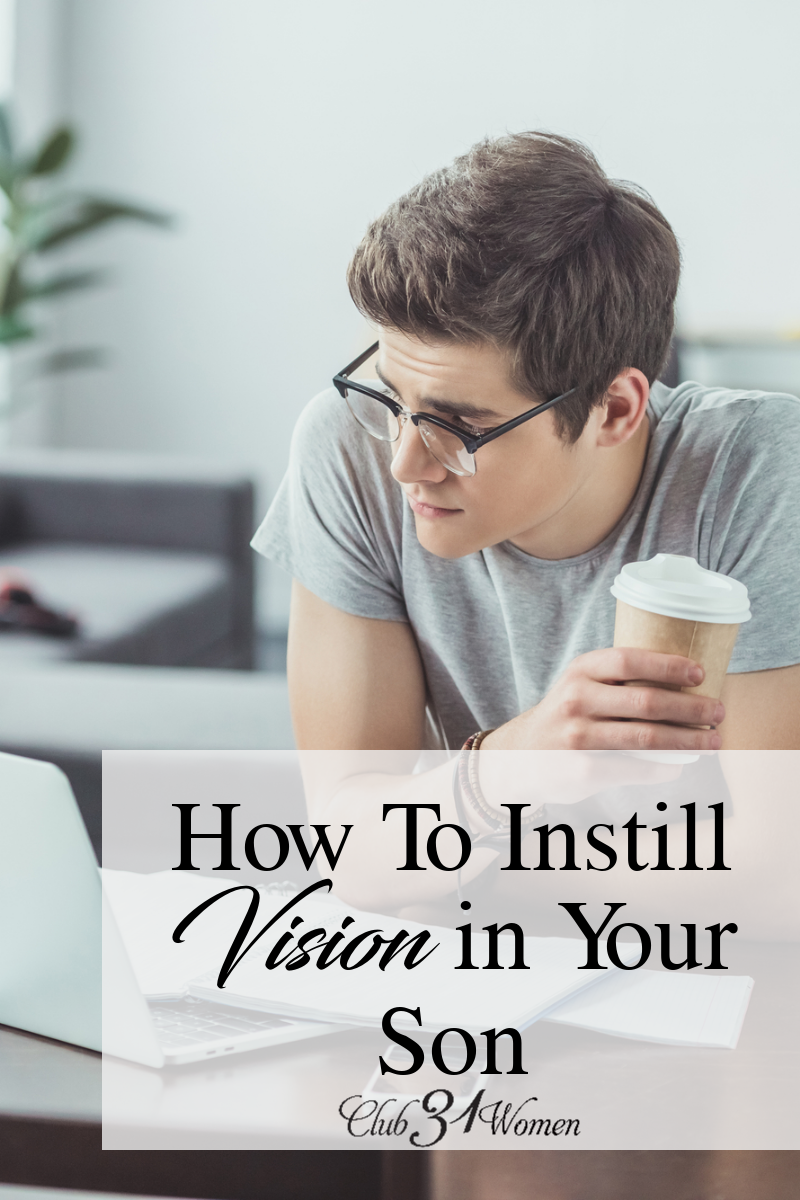 He had that look in his eye.
You know the look.
That way of silently expressing that this young man has got things to do and places to go.
You could tell he felt a calling on his life – a sense of purpose and a hope for the future.
Yes, that young man had a vision.
There was a time when I thought a boy either had it . . . or simply didn't. But I don't believe that anymore.
I believe parents can encourage vision in their sons.
That it's not merely a matter of chance, but an internal calling that can be brought out and molded into something solid and real.
And I believe it's never too late to appeal to that small flicker of fire deep inside his soul.
How Do You Instill Vision in Your Son?
Encourage his unique strengths and gifting.
Sometimes a son's strengths can seem almost odd, even out-of-place when he is young. You worry about him and wonder. But don't. Maybe he's bright, overly-social, not-social-enough, a tinkerer, funny, or serious. Whatever he is – God made him that way, and He has a plan for that boy of yours.
Don't impose your dreams on him.
This is probably the biggest mistake parents make. They want their sons to fulfill their own dreams. But, please, don't do this to him. Let him live out his own God-given desires and goals for his life. Even if it looks a bit differently than the picture you would have painted for him.
Be bold and offer some direction.
This might seem to contradict what's above, but it doesn't. I've heard more than one guy confide that he could use a little help – maybe even a little push – to get going in a direction. Often a young man feels the pressure of having to pursue something but has no idea what that "something" is. So offer guidance as to his best options and then together set out specific steps toward the goal.
Don't play down his passions.
When our oldest son was quite young, he confided that he felt a sense of urgency to "save America." So, yes, it was hard to keep a straight face when a little boy is making such big claims. But as the years went on, his vision matured and inspired him to work hard, to study hard, and reach beyond what he might otherwise have achieved.
Stand behind him.
Let him know you believe in him. That you are confident in what God is doing in his life and what He has for his future. Swamp his insecurities with your unwavering faith in his abilities and all the possibilities. He needs to know you are behind him all the way.
A Strong Vision for Your Son
I don't need to tell you that in this present age we could use a few good men with a strong vision for the future. So let's do everything we can to encourage these young men to be seeking all that God has for their lives.
For I know the plans I have for you, declares the LORD, plans for welfare and not for evil, to give you a future and a hope (Jer. 29:11).
In His grace,
Lisa Jacobson
Save
Save
Save
Save
Save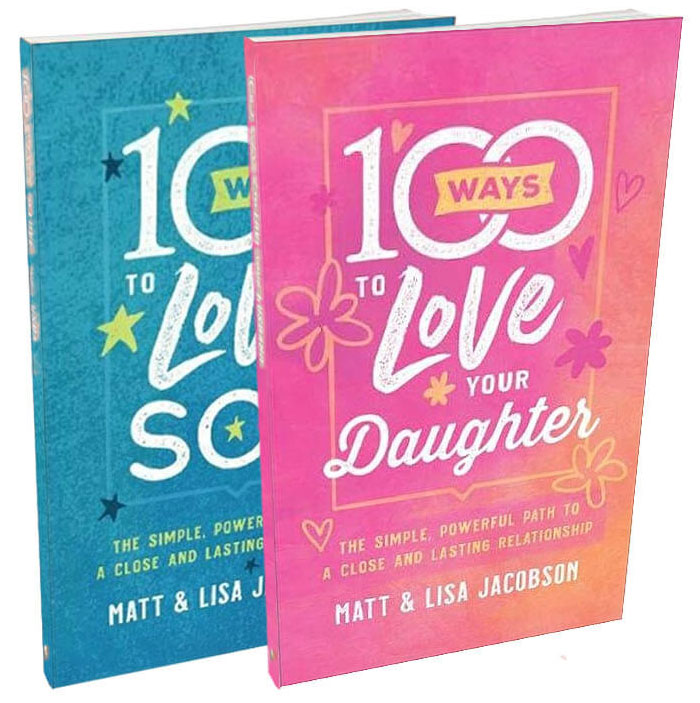 100 Ways to Love to Your Son/Daughter
You love your son and daughter–but that doesn't mean you always know the most effective ways to show that love, ways that will connect with their hearts, and stick with them no matter what life throws their way.
These practical books by the authors of 100 Ways to Love Your Wife and 100 Ways to Love Your Husband give you 100 specific, actionable ideas you can implement to show love to your children, no matter what age they are.
The best part? The short, bite-sized readings make it easy to start right now!